How To Style Sneakers For Different Occasions
Contemporary men's fashion has never been so versatile, particularly when it comes to footwear.
Sneakers have become an essential item for many different moods and looks so it can be really useful to learn how to style sneakers the right way.
They even include a hint of fun without ever compromising on cool, elegant style. By choosing the most comfortable type of sneakers and products from some of the best sneaker brands, you can effortlessly create a suave image that's perfect for any occasion.
What Sneakers Are In Style Right Now?
When it comes to men's fashion inspiration, sneakers are a great staple item that can be worn for a variety of occasions. With so many different styles and colors, the outfit choices are endless when it comes to picking the right sneakers to pair with your outfit. Different types of sneakers might pair better with clothes and accessories for certain events, while also providing the opportunity to wear some of the best sneaker brands out there.
Low top sneakers – Often referred to as tennis shoes, these comfy sneakers finish just below the ankle. When they include moderate soles and simplistic color schemes, they are at the height of minimalist sneaker fashion. They are ideal for teaming with almost any menswear from trendy to tailored.
High top sneakers – This sneaker had long been displayed on the basketball court before finding its way into men's everyday wardrobes. The sneakers lace above the ankle, providing additional support and comfort. They're great for creating a casual, devil-may-care attitude during your leisure time activities.
Chunky sneakers – Extravagantly styled with surplus three-dimensional structures around the soles, these trainers have a big, bold personality. They're a top choice for effortlessly drawing attention while indulging in some serious relaxation at a favorite watering hole. They need balancing with loose-fit clothing and a pair of mirrored shades.
Luxury sneakers – Never mind the design, it's the logos and price tags that count! These sneakers are highly distinctive and intended to be seen. Ideal for exclusive events where smart casual or semi-formal wear is the required dress code.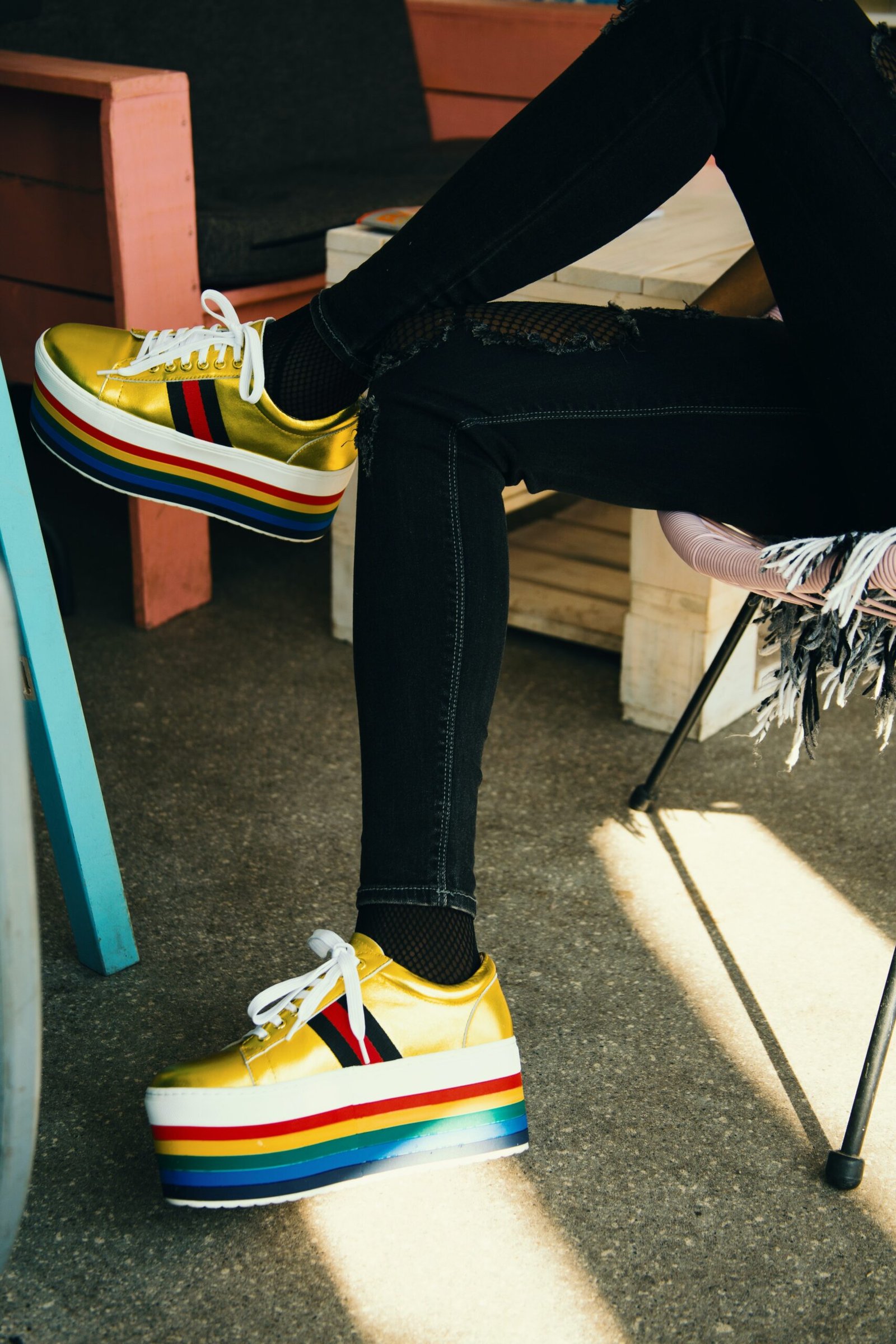 The Best Sneaker Brands To Wear
There are plenty of brands in the sneaker market right now, with everyone from luxury designers to new startups releasing sport-influenced footwear. Famous brands such as Adidas, Puma, and Converse make men's sneakers in an extensive range of options, from those using the latest materials and technologies to trendy retro styles and re-releases of models from the past.
Nike, which is arguably the biggest sneaker brand of all, has a history of iconic designs to draw inspiration from, and its legacy includes some of the most important milestones, sneaker launches, and collaborations in the industry. The brand has also been behind some of the biggest sportswear sponsorship deals of all time, including working with the likes of Tiger Woods, Cristiano Ronaldo, and of course Michael Jordan to promote its products. Although originally intended as sportswear, men's sneakers are now highly fashionable. They are ideal everyday footwear and can be worn for almost any occasion.
How to style sneakers for leisure
In the 1990s, sneakers migrated from hip hop and streetwear to mainstream men's casual fashion. It's a broad-ranging category, but there are sneakers to enhance any look. Choose low-cut sneakers for slim-fit, tapered jeans, or tailored trousers. High-top sneakers are best for loose-fit jeans with flowing tees and checked shirts. They are also great with shorts that finish at the knee. Frequently worn with the laces undone.
Embracing laid-back fashion with sneakers for work
Sneakers were once outlawed at the office, but they are now becoming an acceptable part of workwear. So why not learn more about creating a business casual wardrobe for your office job? Slip-on sneakers can be effective when they are simply styled with minimal embellishments. They team well with casual, but smart shirts and tailored trousers for a serious, reliable image. It's best to avoid chunky sneakers as they can be distracting and create an image that's far too laid back for the workplace.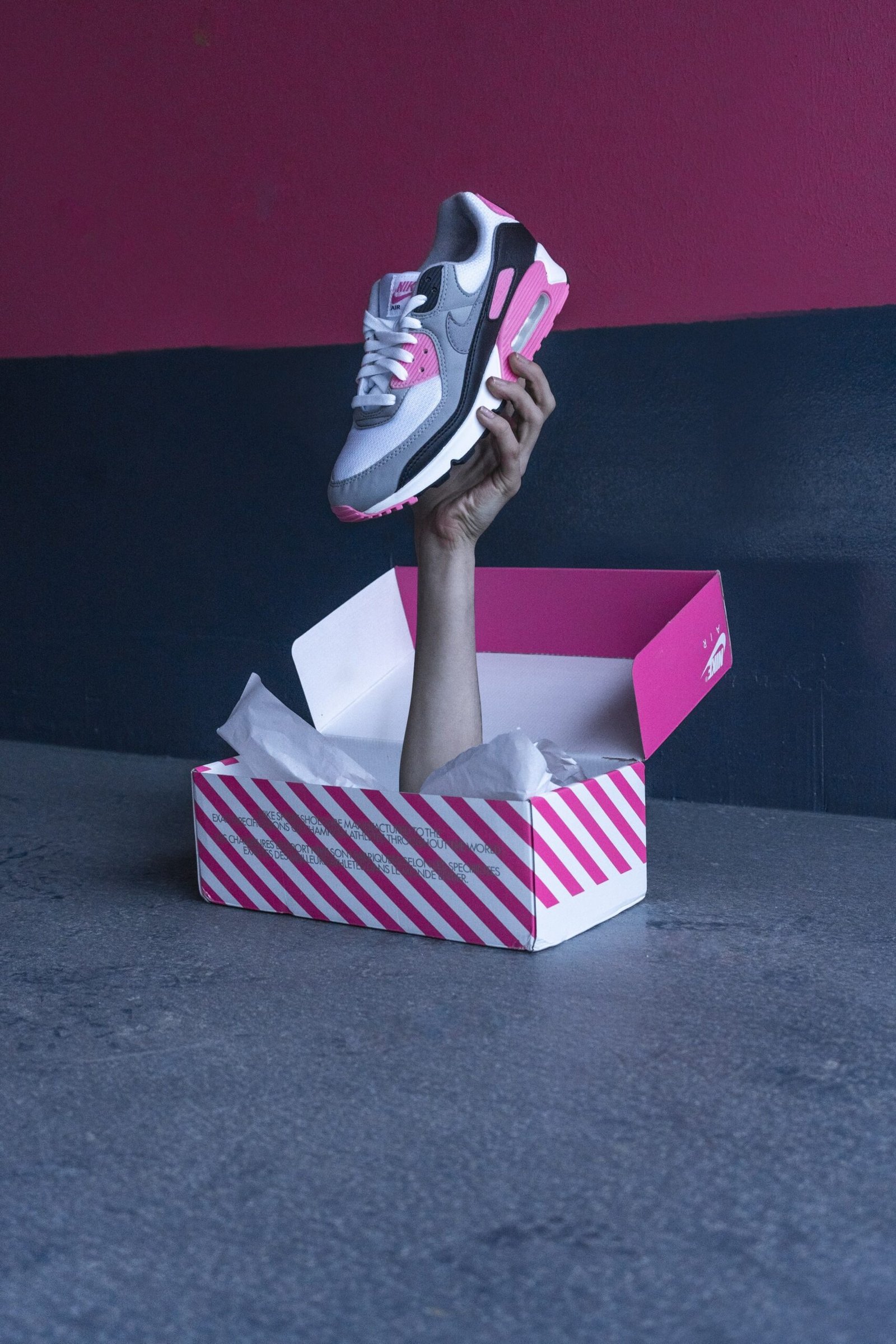 What sneakers should you wear for an event?
Occasions such as dinner at an exclusive restaurant or a night out at a club are often dictated by dress codes. Many venues don't approve of sneakers, but those that do still require some judgment. When going out on a first date, it's essential to choose sneakers that reflect your personality while making a good impression. Choose luxury sneakers with the most coveted logos for the ultimate in relaxed charm.
While there can be many wedding outfit faux pas and plenty of dos and don'ts for wearing black to a wedding, sneakers could still be an option if they are worn the right way. Ensuring that your sneakers match your outfit seamlessly and that they are clean and properly tied can help create a smart and organized wedding look. Black or white sneakers are probably the most suitable options that are not too bold and minimalist or low cut sneakers can even be relied on to complement a suit worn with shirt and tie.
Best sneaker colors to wear with your outfits
Sneakers come in every color you can think of. Some have multiple colors in eye-catching designs. Play it safe with white or black dress sneakers. They'll look stylish with semi-formal workwear and while relaxing during lunch or after-work drinks. Luxury sneakers are often worn with suits for semi-formal events and work best in bright colors that draw attention. A useful fashion tip is to keep sneakers in pristine condition. Once they start to look worn, they're usually best relegated to keep fit activities.