Big Takeaways From Outside Lands 2022
After an incredible 3-day festival at Golden Gate Park in San Francisco, Outside Lands' incredible lineup of artists and events is still fresh in our minds.
With recognizable faces like SZA and Post Malone alongside unforgettable experiences such as Grass Lands and the GastroMagic Culinary Stage, we've decided to highlight what exactly made Outside Lands 2022 so special.
Here are our key takeaways from Outside Lands 2022:
1. Big Artists
There is no wonder why this festival drew in such a big crowd. Each stage presented its own unique vibe with Day 1's two main stages, Lands End and Twin Peaks, taking headlining presence for renowned artists such as Lil Uzi Vert, SZA, Green Day, and more. On Day 2, headlining performances by Jack Harlow, Green Day, Kali Uchis, and more kicked the evening into high gear while others trekked to see Larry June, the hometown favorite with an undeniable presence in San Francisco.
Soma Tent made its debut in 2021 and returned to the festival this year with a lineup of talented headliners: San Francisco mainstay Claude VonStroke, techno DJ, producer Dixon, and LA producer TOKIMONSTA, among many others. Every day of the festival, the Soma Tent, which was originally inspired by dance nightclubs, featured over 9 hours of dance—day and night.
On the last day, Euphoria's rising actor and musician Dominic Fike played his guitar strings to the likes of his infamous cover of Paul McCartney's 'Kiss of Venus', while other fans waited patiently for headliner American musician Post Malone to come on later in the evening. By night's end, Post did his due diligence when his set did not disappoint — ending the 3-day festival with fireworks that alluringly lit the night sky.
2. Big Brands
The West Coast Craft x Outside Lands Marketplace shared extraordinary artisanal offerings from the most talented makers in the Bay Area and beyond. Whether it was an extra sweater guest needed to combat the unpredictable San Francisco fog or extra sunglasses because one (in)evitably went missing, the West Coast Craft x Outside Lands Marketplace ensured music lovers were able to explore and get what they want and need.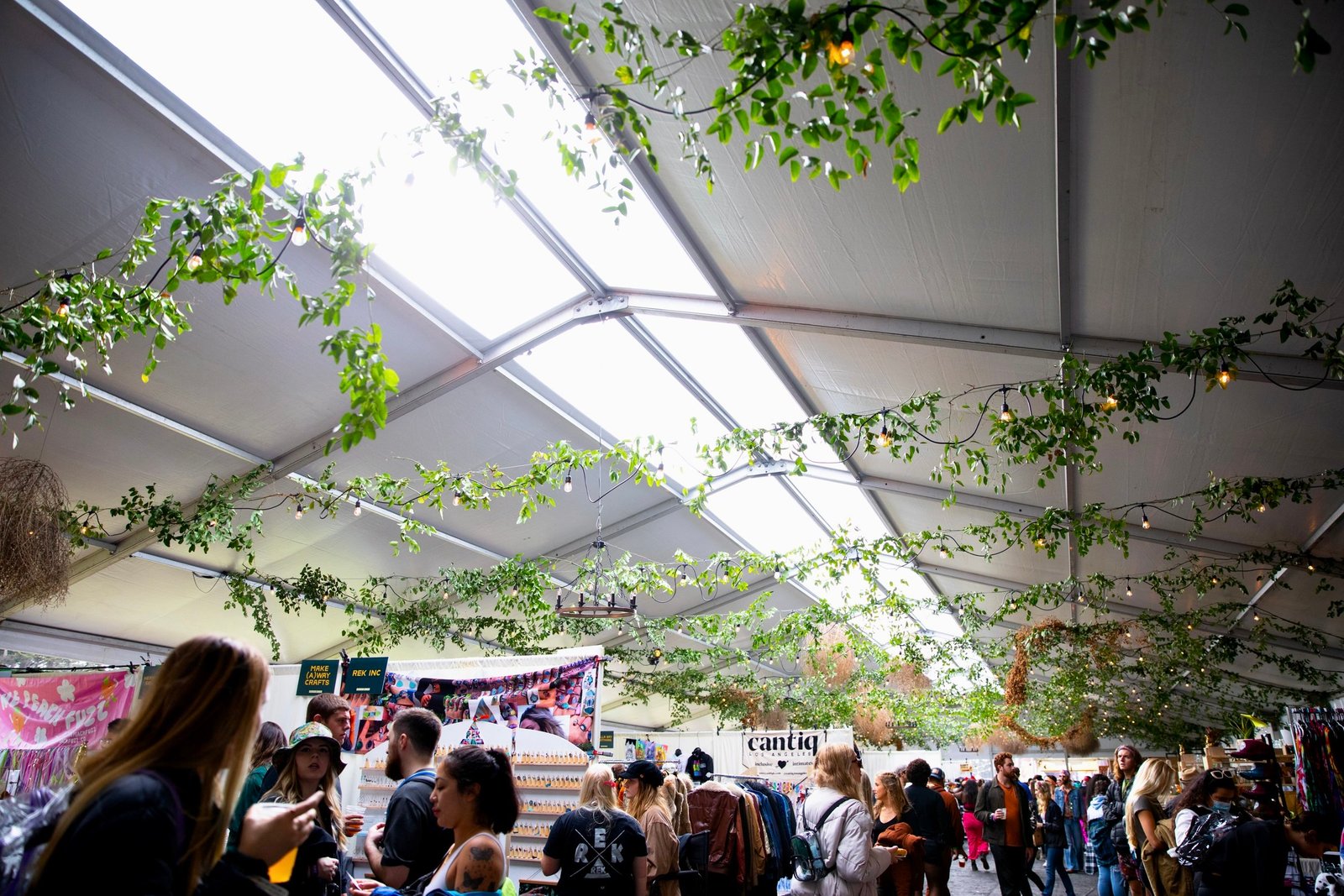 This year's lineup of artists, designers, and craftspeople was the most diverse yet, with 50% BIPOC representation. A brand worth remembering from the marketplace is Quill Fine Jewelry, dedicating a percentage of its sales to the Save The Children Foundation. They offered jewelry in gold-filled, gold vermeil, and 925 sterling silver. And for those with sensitive skin, no worries — all are hypoallergenic.
Festival goers lined up at Gray Whale Gin to try their tastebuds at the premium small-batch gin, distilled from Californian botanicals foraged along the migratory path of the Gray Whale. Through the #OceanLoveTour hosted by founders Jan and Marsh Mokhtari, guests were able to experience a sensorial and photo-worthy take of the Gray Whale and the waters in which it swam — leaving music lovers perfectly refreshed in the midst of Day 2's festival heat.
Additionally, guests supported small businesses and shopped one-of-a-kind festival souvenirs including clothing, ceramics, jewelry, home decor, beauty, wellness products, and more from dozens of innovative vendors all weekend long.
3. Big Fun
One of the most unique stages at the festival was their GastroMagic Culinary Stage — the place to go for anyone seeking hilarious and delicious entertainment. Located in Lindley Meadow, the GastroMagic Culinary Stage featured three days of one-of-a-kind culinary, musical, and comedic pairings, featuring fan faves Roy Choi, Tom Colicchio, Daniela Soto-Innes, Ludo Lefebvre, and more.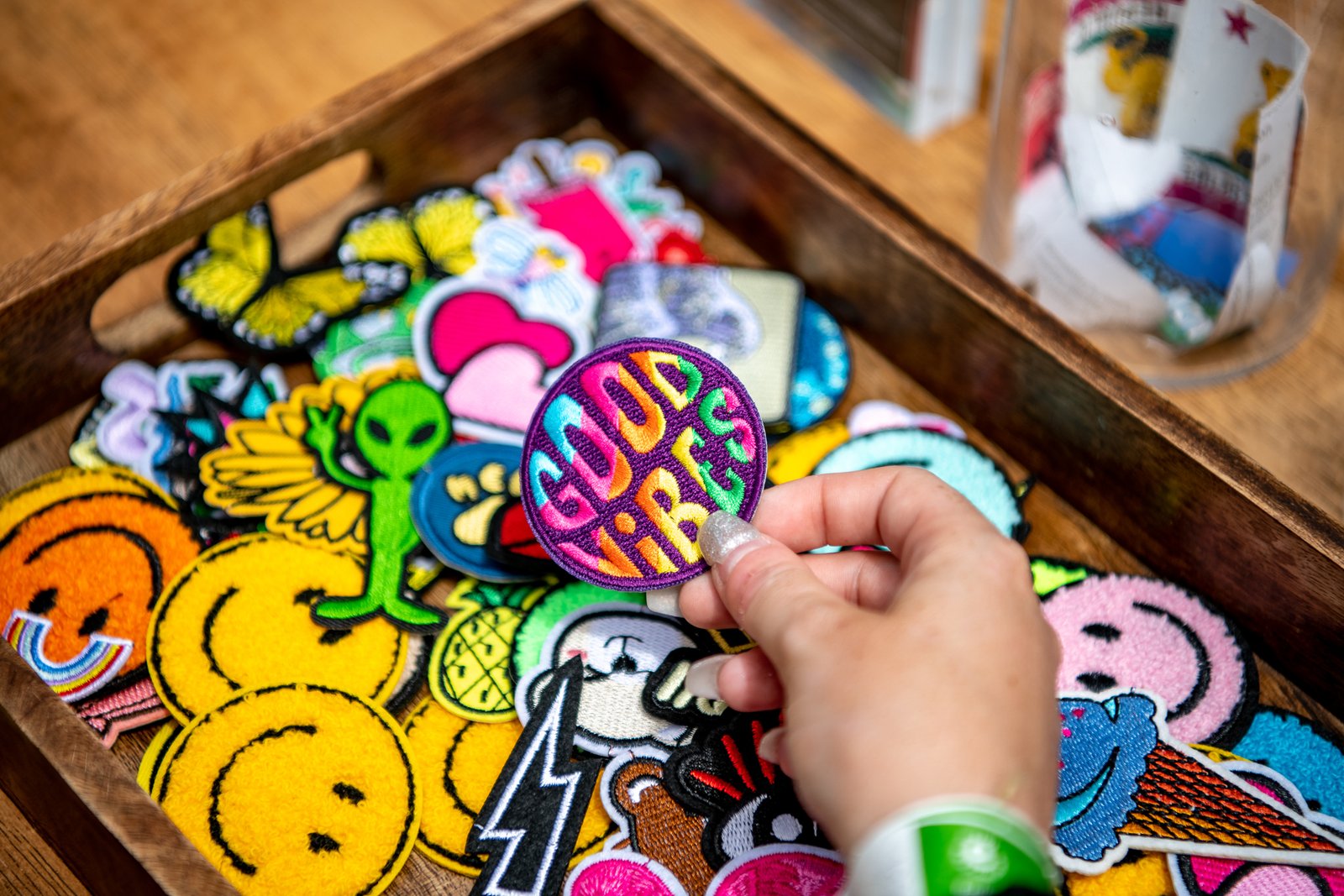 Another fun pop-up you could find was Grass Lands. Grass Lands is a 21+ celebration of all things cannabis, with education and resources about how it integrates into our daily lives. There were many cannabis lovers enjoying the vibe with premium products and brands such as Zig Zag, High Times Magazine, and Stiizy. High Times definitely brought the energy with a pop-up activation led by their Director of Events, Mark Kaz.
Nearby, Wine Lands offered over 100 different wines from some of the most interesting, diverse, and small production California wineries, presented by the very people who make them. Guests stepped into the big burgundy top and discover dozens of wineries from NorCal and beyond.
Outside Lands 2022 was an incredible celebration of the diverse life and culture you can find in the Bay Area. Thanks to everyone who attended and made it such a magical experience!