How To Wear Pearls Like Celebrities
The timeless charm of pearls is something that makes them irresistible.
This gem has been around for decades and is gradually making its way to the forefront of jewel boxes.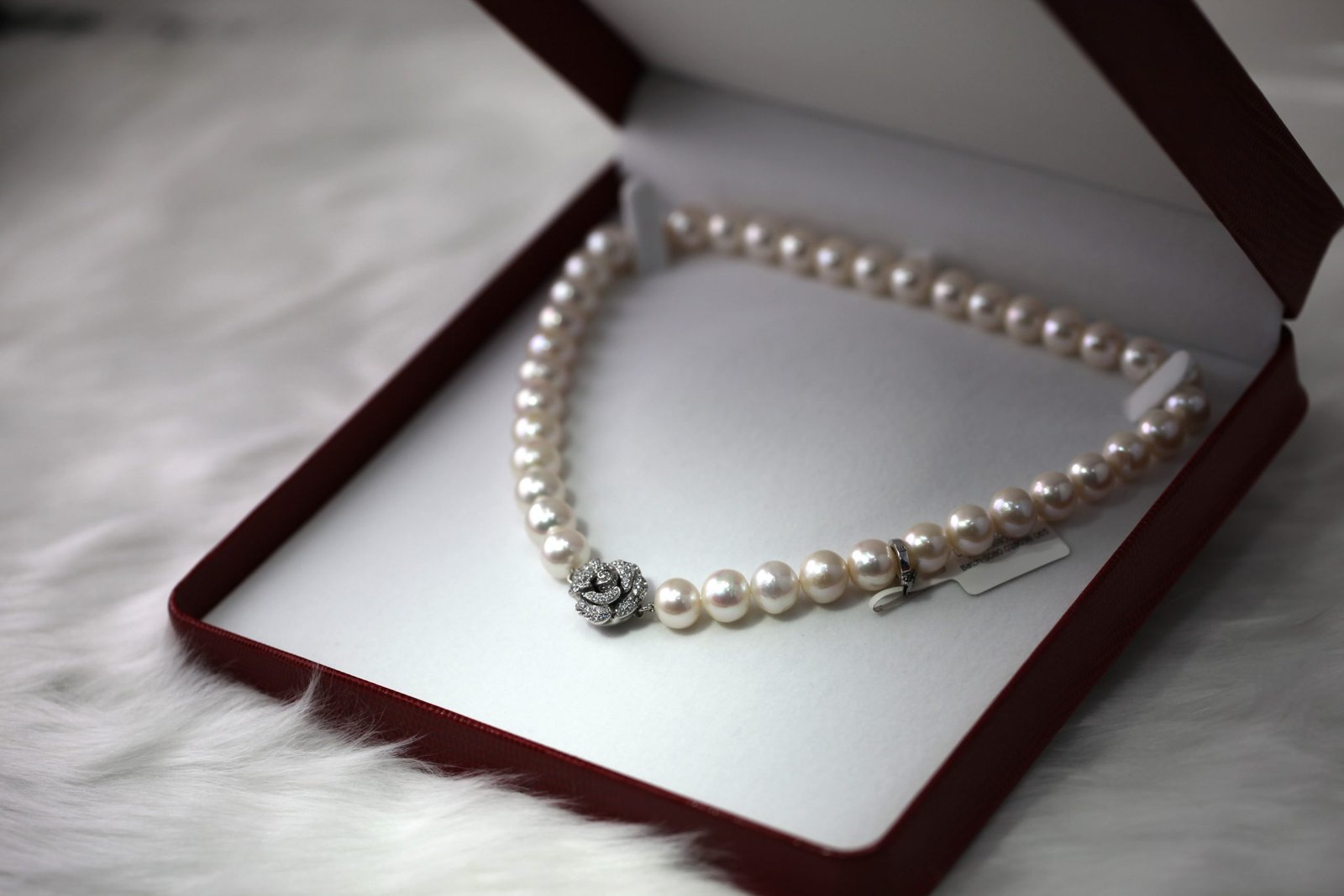 Have you ever wondered how to style pearls like a diva? Here we've put together the best possible ways to incorporate pearls into your attire with true elegance.
Pair fashionable pearl choker with an off-shoulder gown like Rihanna
The style icon and ardent jewelry lover, Rihanna knows how to flaunt these gems to make a unique style statement. She recently paired a chunky pearl choker and sunglasses with a black off-shoulder gown at Victoria's Secret fashion show.
Pearl-embellished sunglasses by Chanel steal the show and reflect bold and daring appeal. The black satin gloves added a seductive feel to the ensemble, making her look bold yet sophisticated at the same time. Try considering the RiRi style and look like an absolute head-turner.
Style dainty pearl stud earrings like Kate Middleton
Pearls are synonymous with royalty and can accentuate even the casual of outfits. Wear delicate and bold pearl stud earrings like Kate Middleton to hit the floor in style. These pearl-studded earrings are the easiest way to pair this gem with any of your ensembles.
It seems like pearl is Kate's go-to gem when she wants to look elegant and regal without putting in much effort.
Wear pearl headbands like Rita Ora
It's easy to spot this British singer and actress wearing pearl headbands, hairpins, and other such accessories. She even stunned the fashion world when she wore a pearl-encrusted bralette and jeans.
Rita Ora deeply embraces pearl jewelry to create a glamorous yet sophisticated look. If wearing necklaces and earrings are not your style, give pearl-garnished headbands a try. You can also stack a range of color-coordinating pearl barrettes to liven up your locks. To put things simply, pull up your tresses into a messy ponytail or bun and style the pearl clips to manage the flyaways.
Try the edgy look like Sarah Jessica Parker.
The Sex and the City actress Sarah Jessica Parker always bring something dramatic and edgy to the fashion industry. Recently, she took her glam look a notch higher by pairing piles of pearl necklaces with a tank top. Sarah is well-known for wearing pearl jewelry more frequently than any other Hollywood actress, and her love for pearl is simply evident. Sarah always wears luscious pearls, whether attending the most influential celebrity events or casual outings.
Club multiple strands of pearl necklace with a casual outfit like Sarah and spice up your look in no time.
A Pearl-embellished collar like Kamala Harris
The Vice-President of the USA, Kamala Harris, has made pearl necklaces her trademark. Pearls hold a specific symbolism for Harris, and she has worn this gem at every milestone, from her graduation pictures to the recent Vogue cover.  She believes pearls are synonymous with solidarity and sisterhood rather than a display of wealth.
Harris recently wore a pearl-embellished collar necklace framed inside chunky gold links to add a bit of glamour to her ensemble.