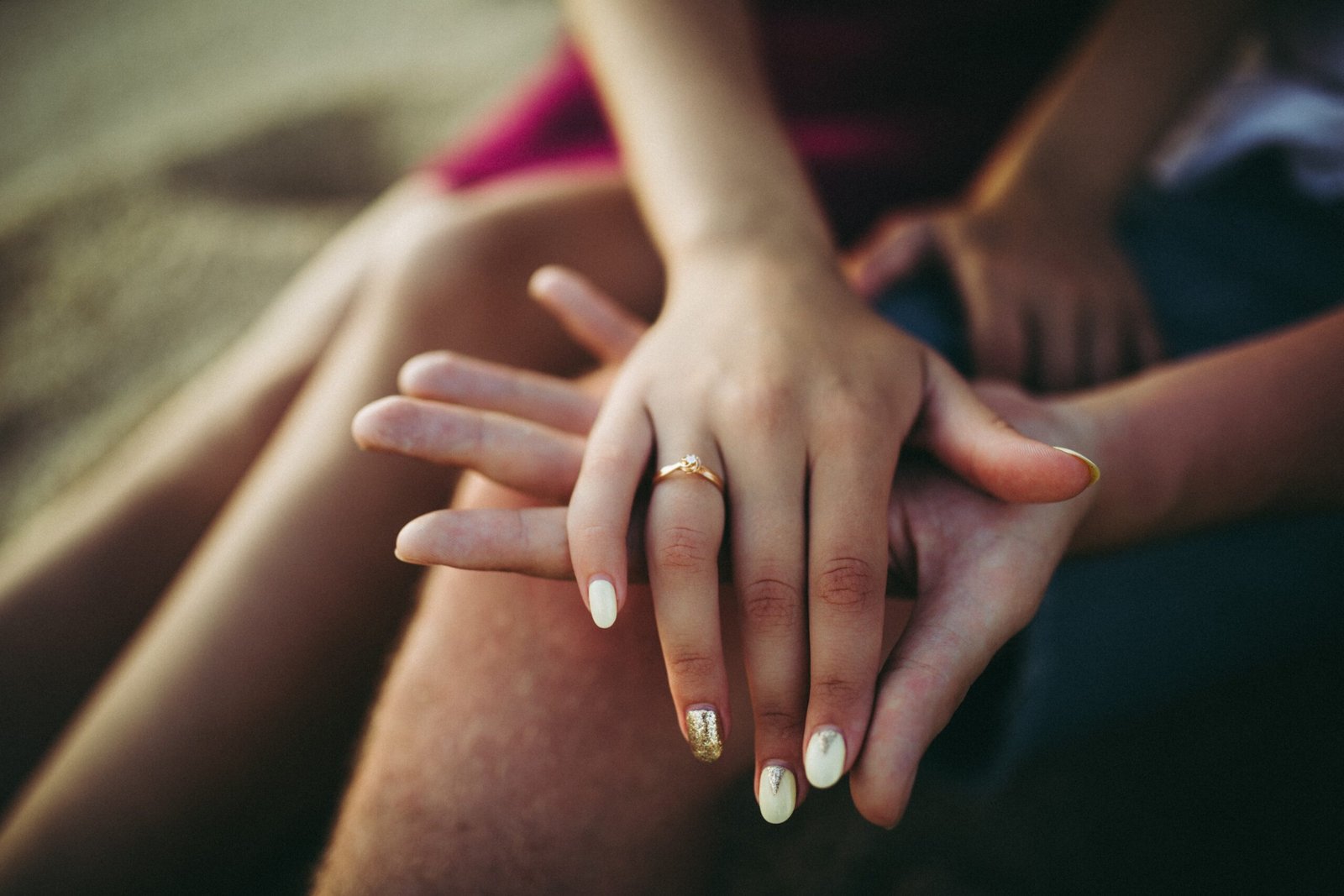 Ring Resizing: The Basics
One thing a lot of us can relate to is getting the wrong size in something.
Getting the wrong ring size for an engagement ring is probably one of the most disappointing experiences.
Unfortunately, the wrong ring size is not something that is too easily fixed, especially by ourselves.  The good news is that ring resizing is best done by a professional.
How To Resize Your Ring
You can resize your ring at home or you can go to the jewelry store to do the sizing instead.  Either one depends on what you prefer and what will be better for your ring.
DIY Ring Sizing
There are many different ways you can resize your ring at home.  However, resizing your ring at home only works if the ring is too big and you need to make it smaller.
Liquid Plastic:  You can dip your ring into the liquid plastic over and over until it fits you.
Silicone:  You can dab some silicone on the inside of your ring until it fits.
Hot Melt Glue:  You can glue the inside of your ring until it fits.
If you don't like those options, you can also purchase:
Sizing Beads:  These are like tiny rubber tubes or metal bands that wrap around your ring to make it smaller.
Other Ring Adjusters:  There are other adjusters like clips or different bands that attach to your ring to make it smaller.
Out of all of these options, sizing beads are probably the best way to resize your ring since they tend to be comfortable and don't wear down after a while like the liquid plastic or other materials do.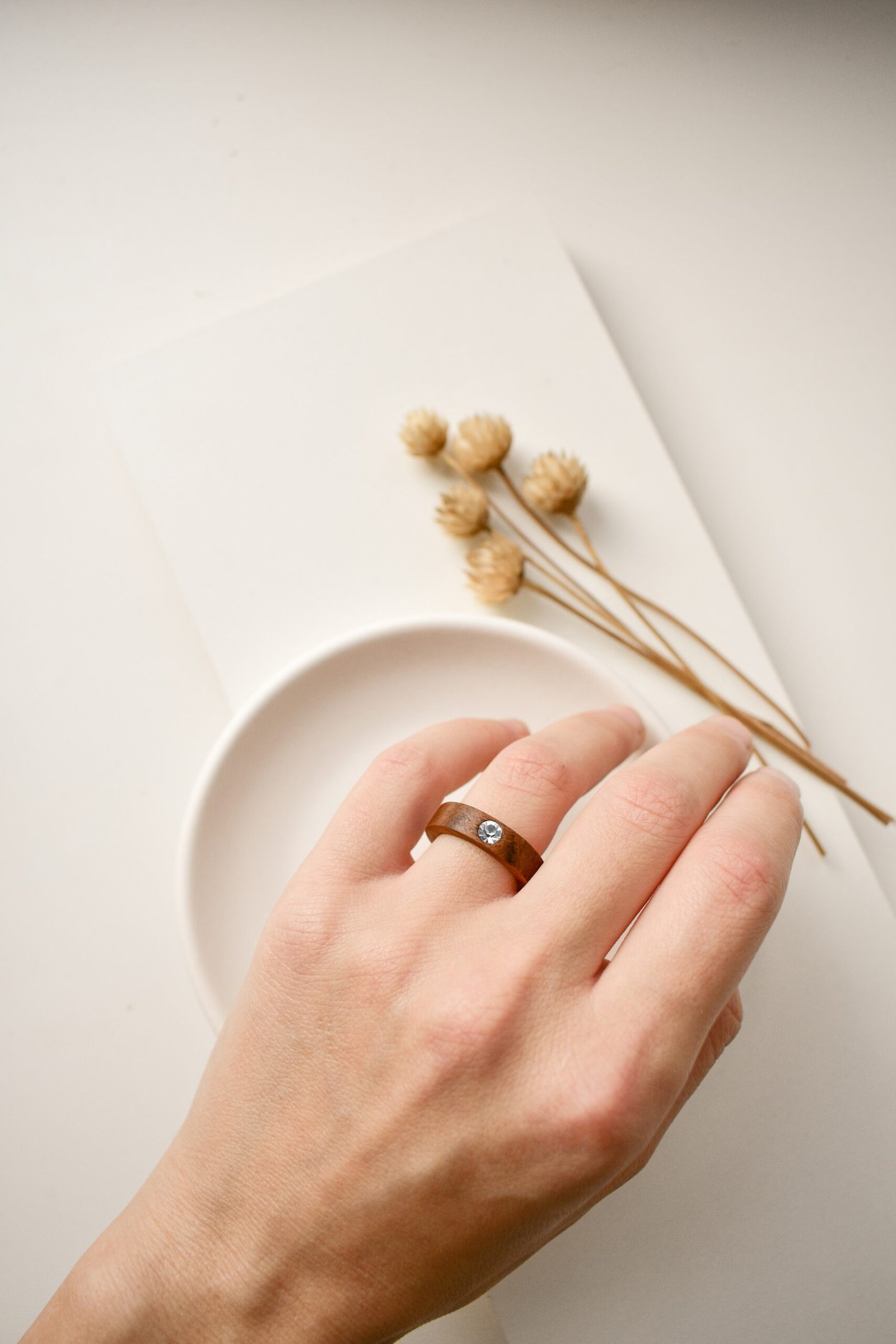 If you do ring resizing at home, it is a good option for cheaper and less permanent rings. But if you need a wedding band, an engagement ring, or other fine jewelry resized, a more permanent option is best.
How Much Does Ring Resizing Cost?
Ring resizing costs vary widely, depending on the type of material the ring is made from, how big it is, and how much sizing is needed.  Costs could range from $25 to $120; after the jewelry assesses your ring sizing, they will tell you the exact prices.
Types of Rings That Can Be Resized
You can only resize rings made out of gold, silver, or platinum.  Any other material could be considerably weakened or break entirely. Be sure to check with your jeweler what type of material the ring is made out of before continuing to resize the ring.
Some jewelers are more advanced with technology and technique that they can perform on a wide variety of material.
Check the list of resizing material below to see if your ring can be resized:
14K gold ring repair
Silver ring repair
Platinum ring repair
375 ring repair
18Kt White Gold repair
18 Karat yellow gold repair
18 kt white gold repair
18 kt gold ring repair
Pink and rose gold repair
Yellow and white gold ring repair
10k ring
750 Carat repair
22ct ring repair
9 Carat gold ring repair
Conclusion
Don't forget that you can do ring resizing at home. However, depending on what is best for you, the type of resizing may not be easily fixed at home, especially if it is smaller than what you need. Going to the experts in jewelry repair will ensure the safety and longevity of your rings.