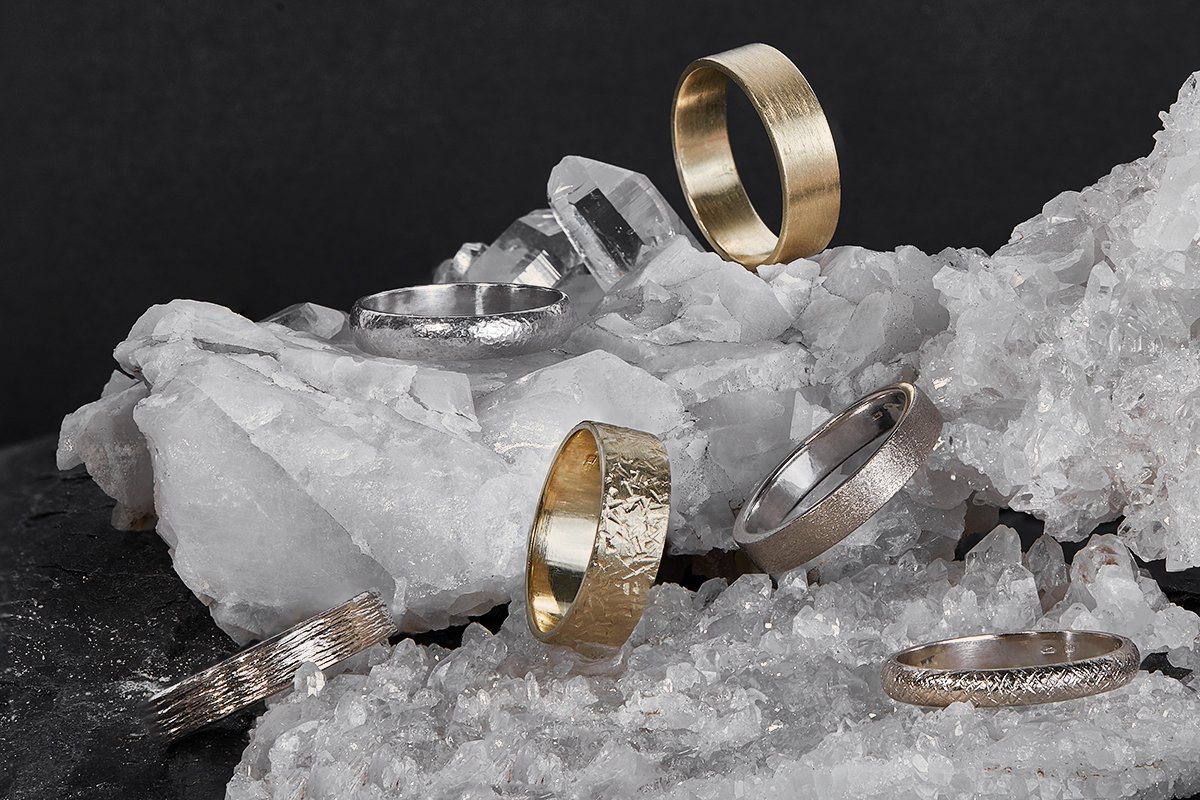 Finding Modern Style Wedding Rings For Men
For men, a wedding ring is not only a piece of jewelry that expresses love for the woman of his life but also a distinctive accessory that perfectly highlights his style.
So that the ring can perfectly fulfill its important role every day, due consideration should be given to its selection. Fashion fluctuations don't happen in this field as often as with other jewelry. However, even with men's wedding rings, a gradual development in trends has become obvious.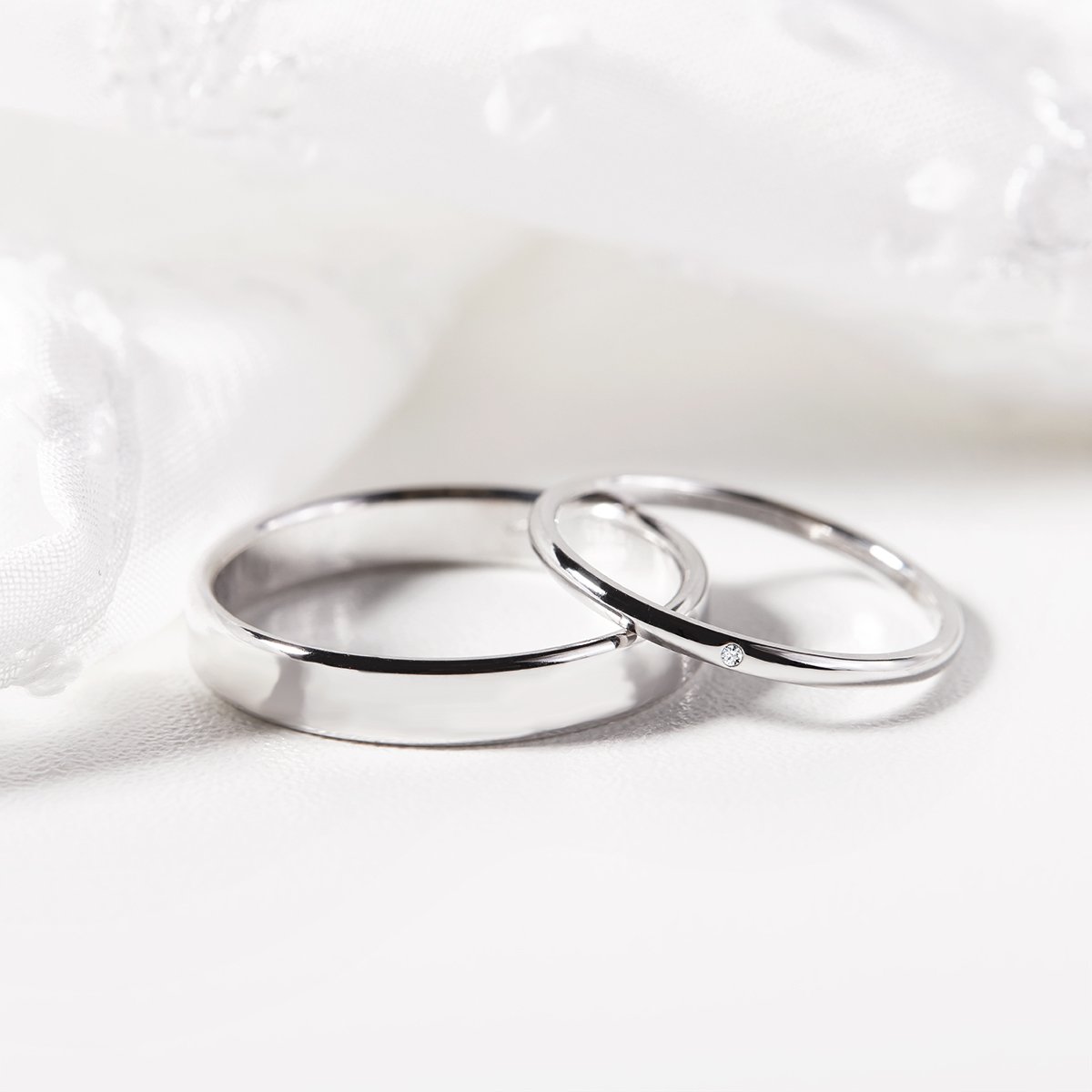 While women's wedding rings are nowadays often decorated with diamonds, wedding rings for men are just fine staying with a minimalist look.
1. Durability Is the Most Important Thing
Before you get into planning your wedding and reviewing the different styles of men's wedding rings, be clear on what metal you want the ring to be made of. If you want your wedding ring to not only be elegant but also strong and durable, opt for one made of 14kt gold. It holds its color, resists pressure well and requires a minimum of care when worn every day.
2. What Color of Gold to Choose
Men's wedding rings come in both modern white and classic yellow as well as romantic rose gold. Choosing a color variety is only a matter of personal preference. Many of the conventions that have been in force until recently are already obsolete nowadays. In the one wedding ring set, you might even have rings with different colors of gold.
A very popular combination is a man's wedding ring made of white gold and a woman's wedding ring made of rose gold. The connecting element of the two rings might then be an engraving on the inside of the ring or some other detail.
3. Glossy, Matte or Original
Excessive decoration or ornaments on men's rings are not that popular. Modern style men's wedding rings are perfectly simple and timeless. So boldly make your choice.
4. Classic Smooth Ring
The smooth, glossy ring is a classic that will never go out of style. It is, so to speak, a bet on a sure thing. It looks elegant and classy and at the same time is very comfortable. Everyday wear will be visible on it after a certain time and its gloss will no longer be as pronounced. The ring will then begin to acquire personality.
5. Modern Matte Ring
A method called sandblasting gives the ring a pleasantly matte finish that resists everyday wear, meaning the ring will look like new for a long time. Scratching it leaves no traces on it, so this kind of ring is suitable for men who often play sports.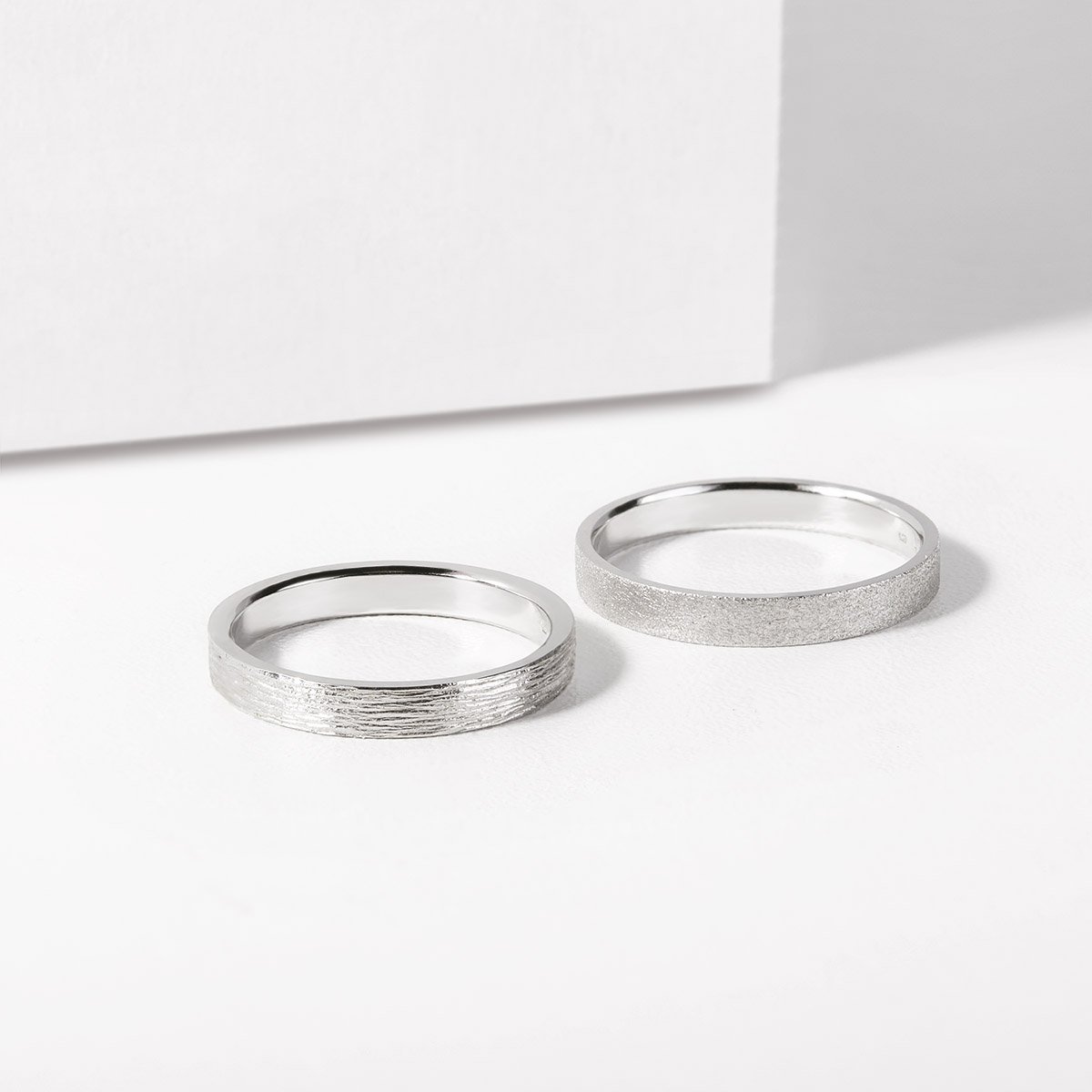 6. An Unconventional Ring With a Textured Surface
One of the current trends is a ring with a coarser irregular structure, which reminds some people of tree bark. It will attract not only nature lovers but also men who are not afraid of a little extravagance. The ring looks smart and it will look great with either sporty or more formal outfits.
7. Something Extra: A Wedding Ring With a Diamond
Diamonds are not just the prerogative of women. Proof of this is men's gold wedding rings with a diamond. They are suitable for those who like to be surrounded by luxury accessories and most of the time they move in an environment that requires a great deal of elegance.
You'll find men's gold wedding rings that combine the latest trends with the need for comfort and craftsmanship down to the smallest details at the KLENOTA jewelry studio. You can buy them separately or in a complete his & hers matching set of wedding rings.