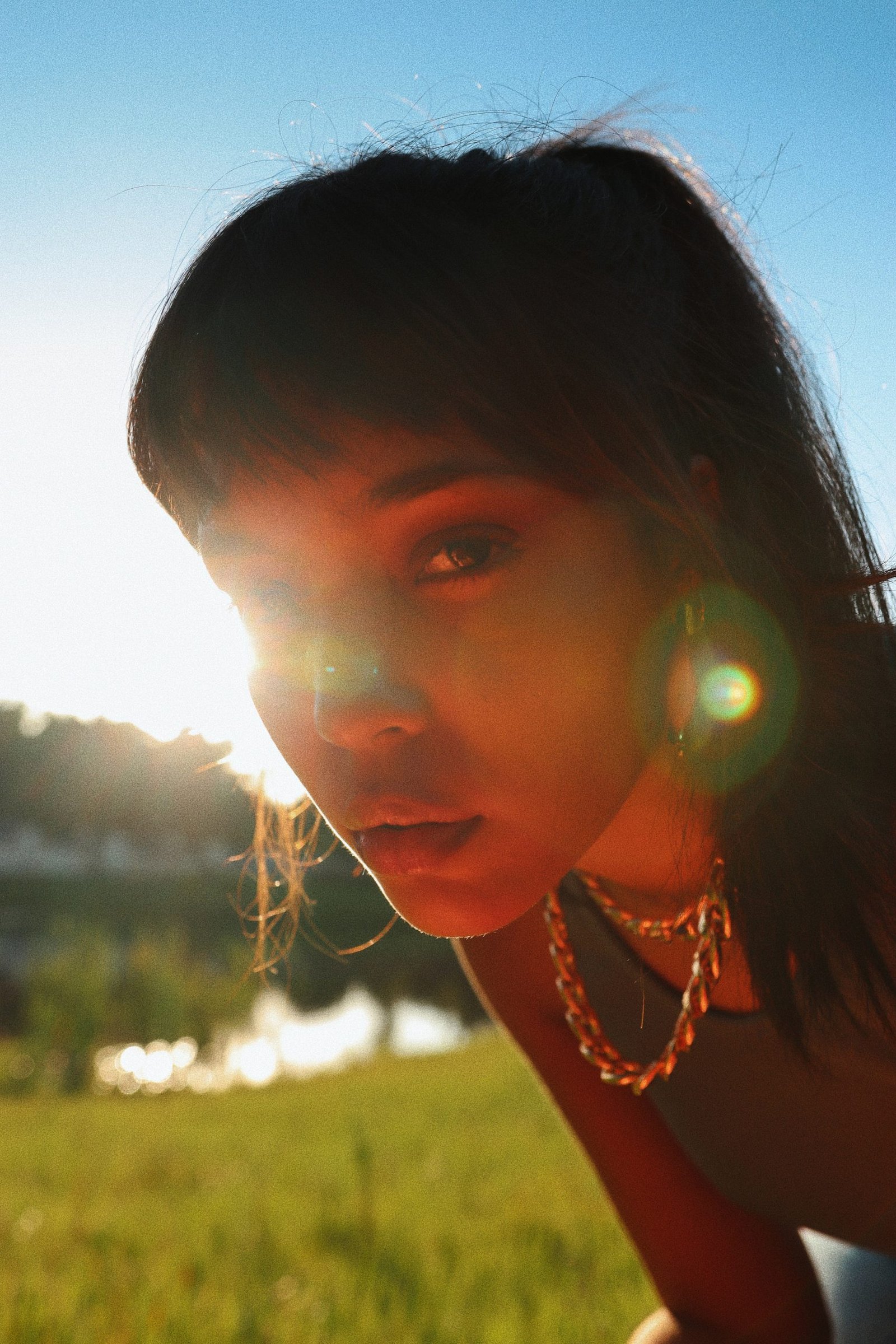 Your Mini Guide On How To Layer Necklaces
Layered necklaces are trending and they're showing no signs of slowing down.
If you have ever wondered how many pieces is too many, or how to master mix & matching, don't worry. We have put together a mini guide to help you become a necklace layering pro.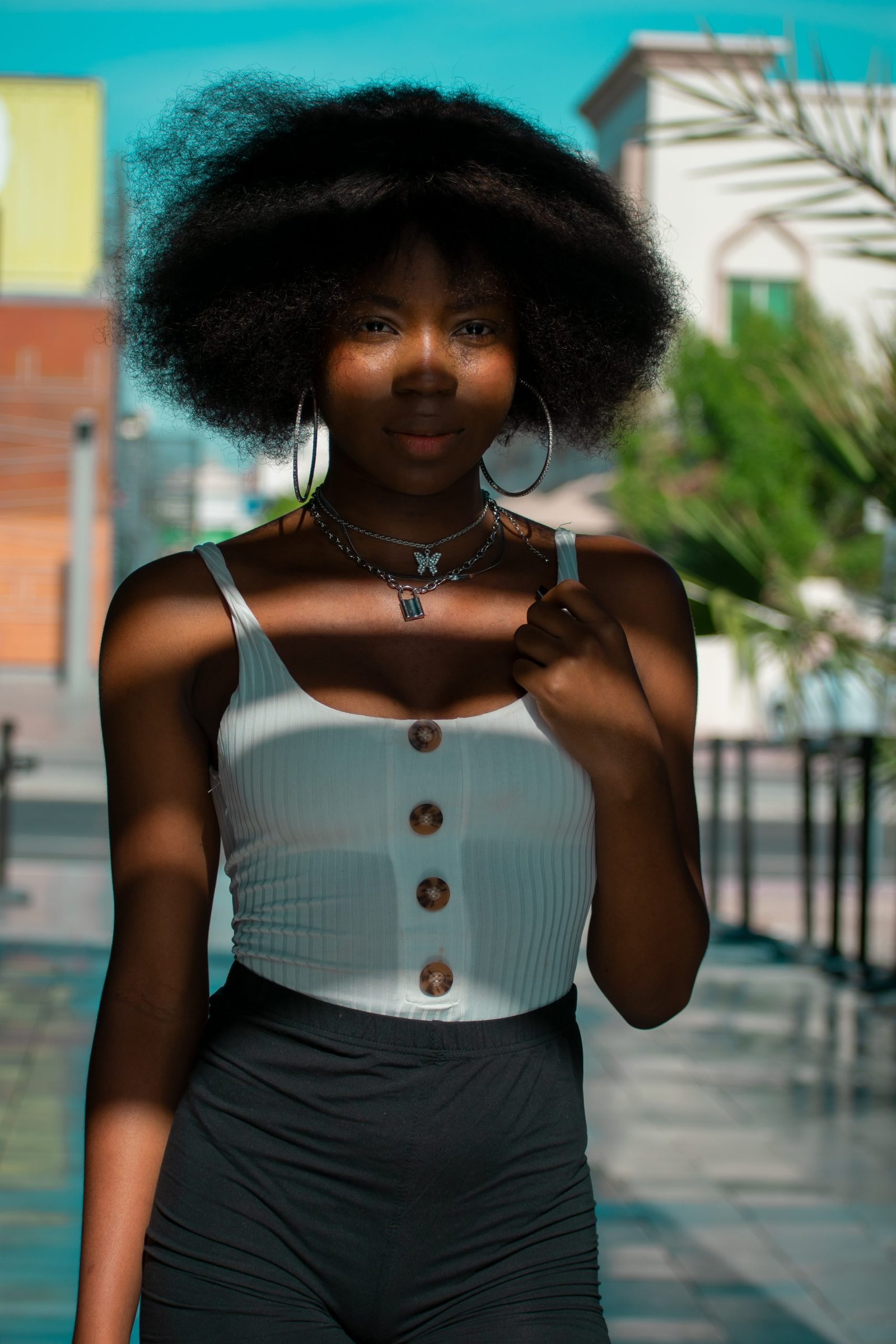 Choose a Base Piece
You need to start somewhere, so take some time to imagine how you want your layering to look. Your base piece will set the tone for everything that will come after, so choose wisely. If you are a layering newbie, choose a chic choker necklace as a base piece. The choker sits the highest on your neck, so you can add all your other pieces by length, to make it easier.  To keep your look cohesive, try to match your base piece to your earrings. For example, if you want to wear your favorite pair of birthstone earrings, try to include a layering piece that matches the stone in the earrings.
Add Contrast With Lengths and Textures
For maximum effects, combine single pearl necklaces with chunky chains and cool chokers. If you decide to mix metals in your layering pieces, always choose a dominant metal and include the other one as subtle accents. To avoid tangled-up results, make sure your necklaces don't sit on top of each other in a big metal clump. Your necklaces should have different lengths and, if you decide to wear more than one piece which features pendants or pearls, avoid wearing them at the same length.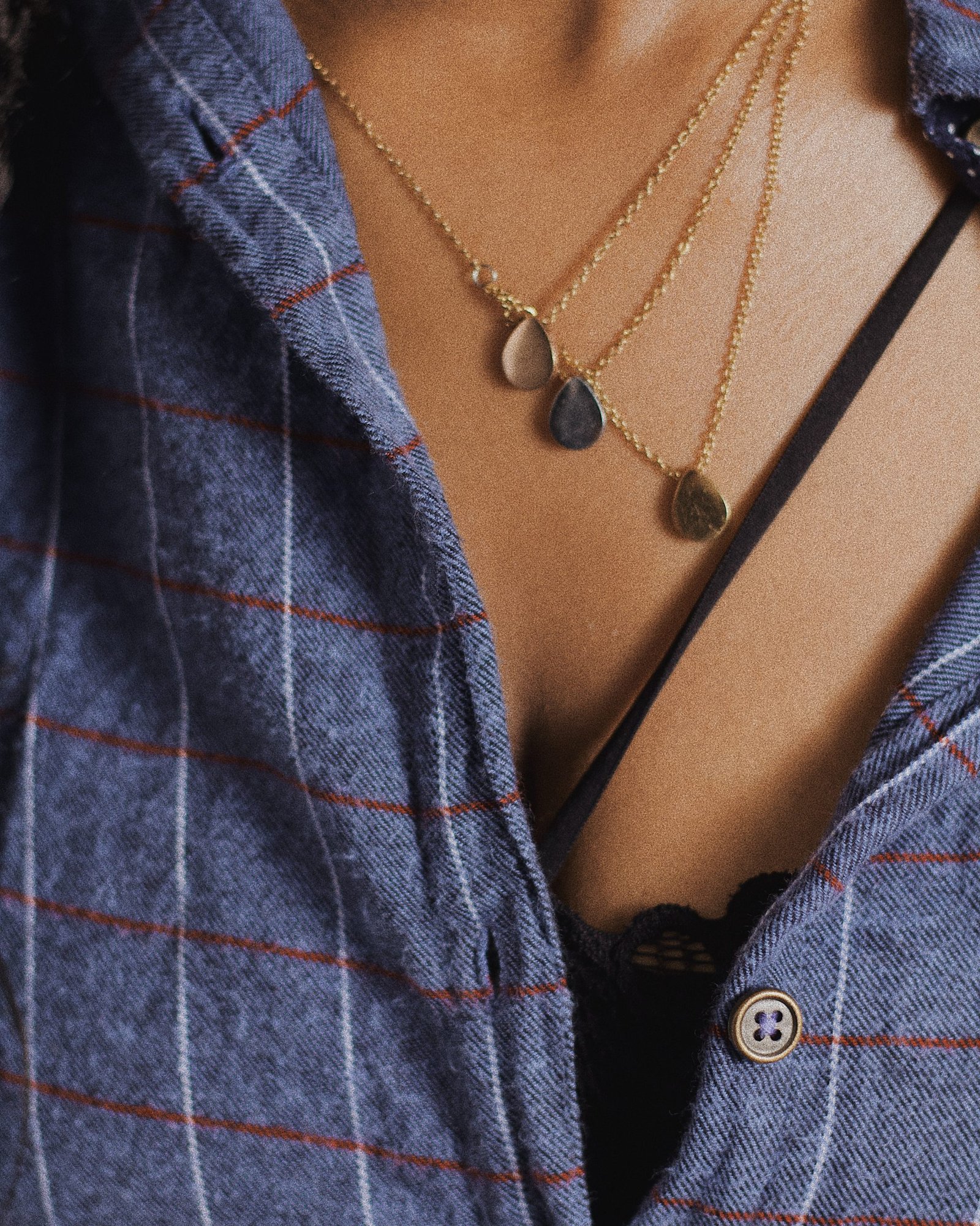 Select a Focal Point
The layering method is more than just piling up necklace over necklace. If done correctly, it can create a really stylish signature look. When combining different pieces, you always need a focal point, a piece that draws attention and creates focus.  A charm pendant or talisman makes for a great focal point that brings a touch of playfulness and nostalgia to your look.
Keep It Simple
It's easy to go overboard when trying this method, especially if you haven't done it before. Until you master the art of layering, follow this rule when styling your jewelry: less is more. You don't want to go overboard with your layering by adding piece over a piece. Sometimes, simple is better, so limit your necklaces to three trusty pieces to help you create a harmonious look.