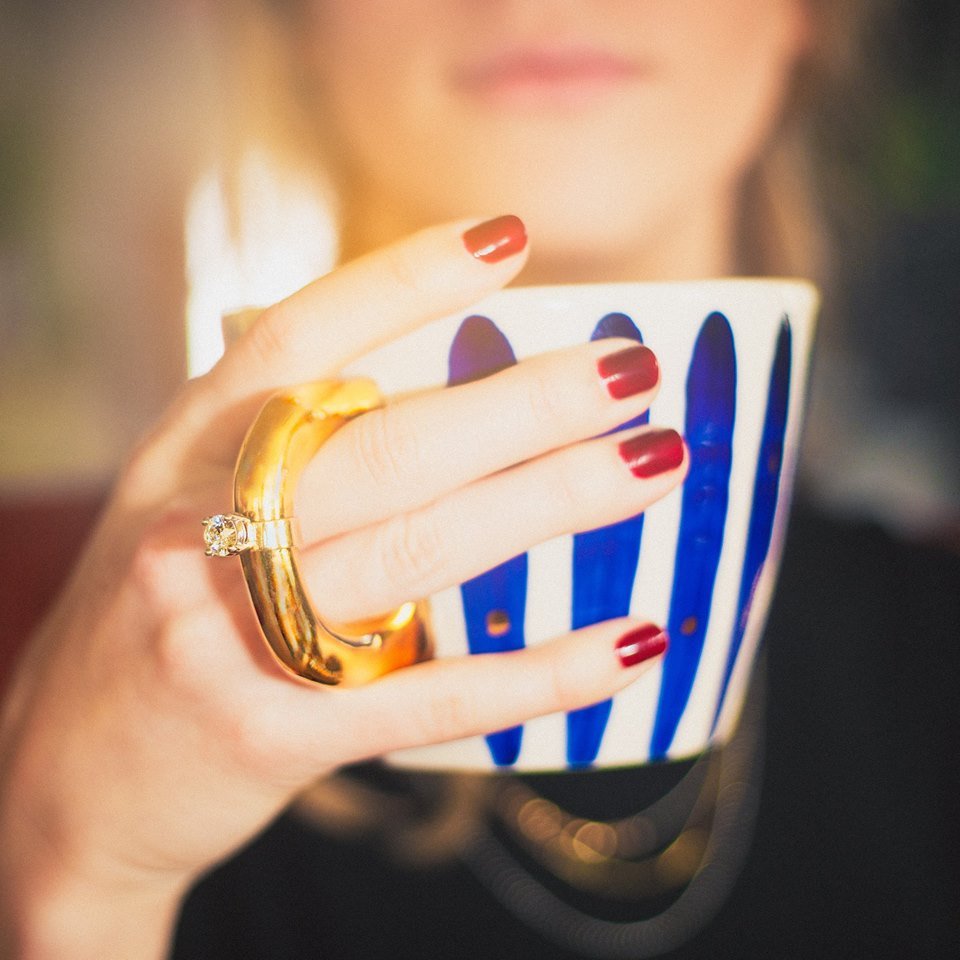 Tetley's Cup of Tea Is A Sip of Happiness
The story of tea is as old as nature itself; people have been drinking tea for over 350 years, but it took an exciting turn in the year 1837 when the Tetley brothers went into business in Yorkshire, England.
The tea from Tetley's is derived from Camillia sinensis, an evergreen tree of the Theaceae family by brothersJoseph and Edward Tetley. As Camillia sinensis is indigenous to China and parts of India, each culture has a claim to the discovery of this popular beverage.
India's legend originates with a saintly priest named Bodhidharma. About 1,900 years ago, the eventual founder of Zen Buddhism was in the fifth year of a seven-year sleepless contemplation of Buddha. Finding himself dangerously close to falling asleep, Bodhidharma snatched some leaves from a nearby bush and chewed them. He was immediately revived. Bodhidharma turned to these leaves the leaves of a wild tea tree whenever he again felt drowsy, and was thus, according to legend, able to complete his seven years of meditation.
Tea's popularity as a wholesome, invigorating drink first spread throughout China and Japan. The first book on tea, Ch'a Ching, was written by the Chinese author Lu Yu in the eighth century. A definitive, poetic manual that covers the cultivation and production of tea, it is credited with helping tea become China's national drink long before it was ever tasted in the West.
Tetley's introduced two new teas and reveals the tastiest ways to be healthy:
Master blenders have taken smooth herbal tea and blended it with zesty pineapple, citrus and Vitamin B7. Now, that's clever! Taste great as Iced!
Vitamin B7 helps to create important enzymes that aid in the growth and development of strong & healthy hair, nails, and skin.
Enjoy at least one mug a day as part of a varied and balanced diet and lifestyle.
Contents: 20 tea bags per box.
Tetley Super Green Tea: Metabolism
Missed a vacation to the tropics? Indulge in a cup of Tetley's Super Green tea with mixed mango and pineapple, a bold delectable tea. This refreshing tropical tea is infused with Vitamin B6.
Vitamin B6 helps reduce tiredness and fatigue, as well as helping release energy from food.
Enjoy at least one mug a day as a part of a varied and balanced diet and lifestyle.
Contents: 20 tea bags per box.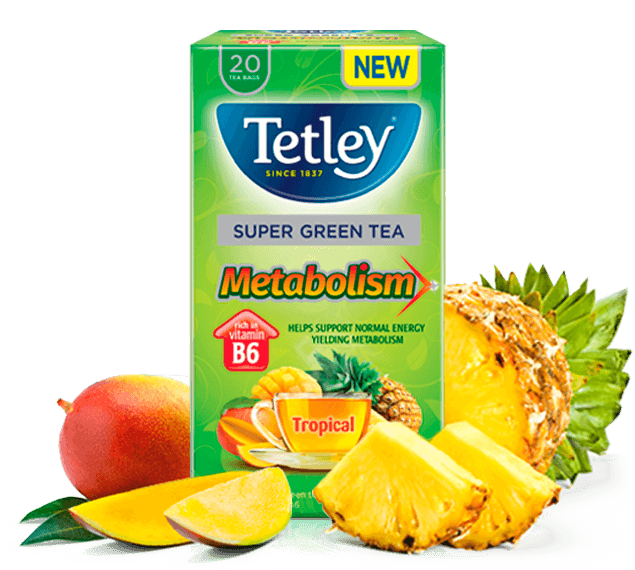 Tetley USA is owned by The Tetley Group, an overseas subsidiary of Tata Tea. The group is in the worldwide branded and packaged tea business, and Tetley is the third-largest teabag brand in the world.
The Tata Group is one of India's oldest, largest and most respected business conglomerates. The group's businesses are spread over seven business sectors. It comprises 96 companies, operates on six continents and employs 350,000 people. The business operations of the Tata Group currently encompass seven business sectors: communications and information technology, engineering, materials, services, energy, consumer products and chemicals.