The Ultimate Black-Owned Business Guide
Black Power Clothing publishes a 350+ Black-owned businesses list, divided in 80 categories, so anyone can easily find one to meet their needs.
The guide features Black-owned businesses specializing in all sorts of industries, such as banking, fashion, tech, utilities, and so much more. Illustrations by John D. Saunders.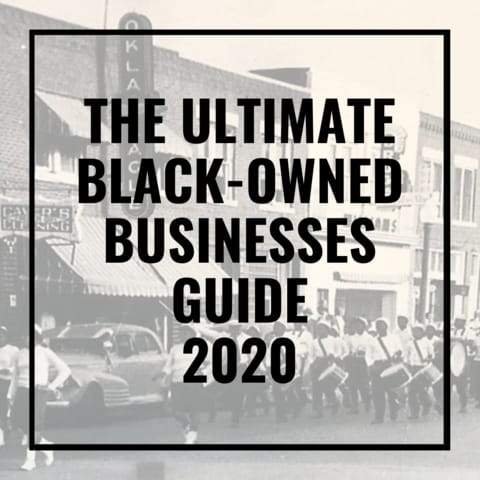 In a move designed to make it easier for consumers to find Black-owned businesses, Black Power Clothing has published The Ultimate Black-Owned Businesses Guide.
The guide, available for free, is a living project that will continue to grow as more businesses are added. It contains over 350 businesses, broken into 9 categories and 83 sub-categories to make it easy for shoppers to find what they're looking for. The businesses include online and local brick & mortar businesses.
"Millions of consumers want to change the world with their wallets," said Tarek Williams, the founder of Black Power Clothing and the creator of the Ultimate Black-Owned Businesses Guide. "This guide allows them to support Black-owned businesses. By supporting these businesses, they are ultimately supporting the communities in which the owners and employees live. The Guide will help the African-American community continue to grow, financially and culturally."
Published to help mitigate some of the damages the COVID-19 pandemic has caused in minority communities, the Ultimate Black-Owned Businesses Guide provides small and medium-sized businesses. A new marketing outlet that allows them to reach a specific, highly-motivated clientele.
"Our goal is to help people find a black-owned business to meet each of their needs," Williams adds. "This gives consumers an alternative to mainstream businesses, and will help the Black economy to grow."
The Ultimate Black-Owned Businesses Guide was created by Tarek Williams, with the assistance of countless members of the Black community across the country. This guide is the first stage in an ongoing mission to deliver Black-owned businesses more customers, and to create more financial independence in the Black community at-large.