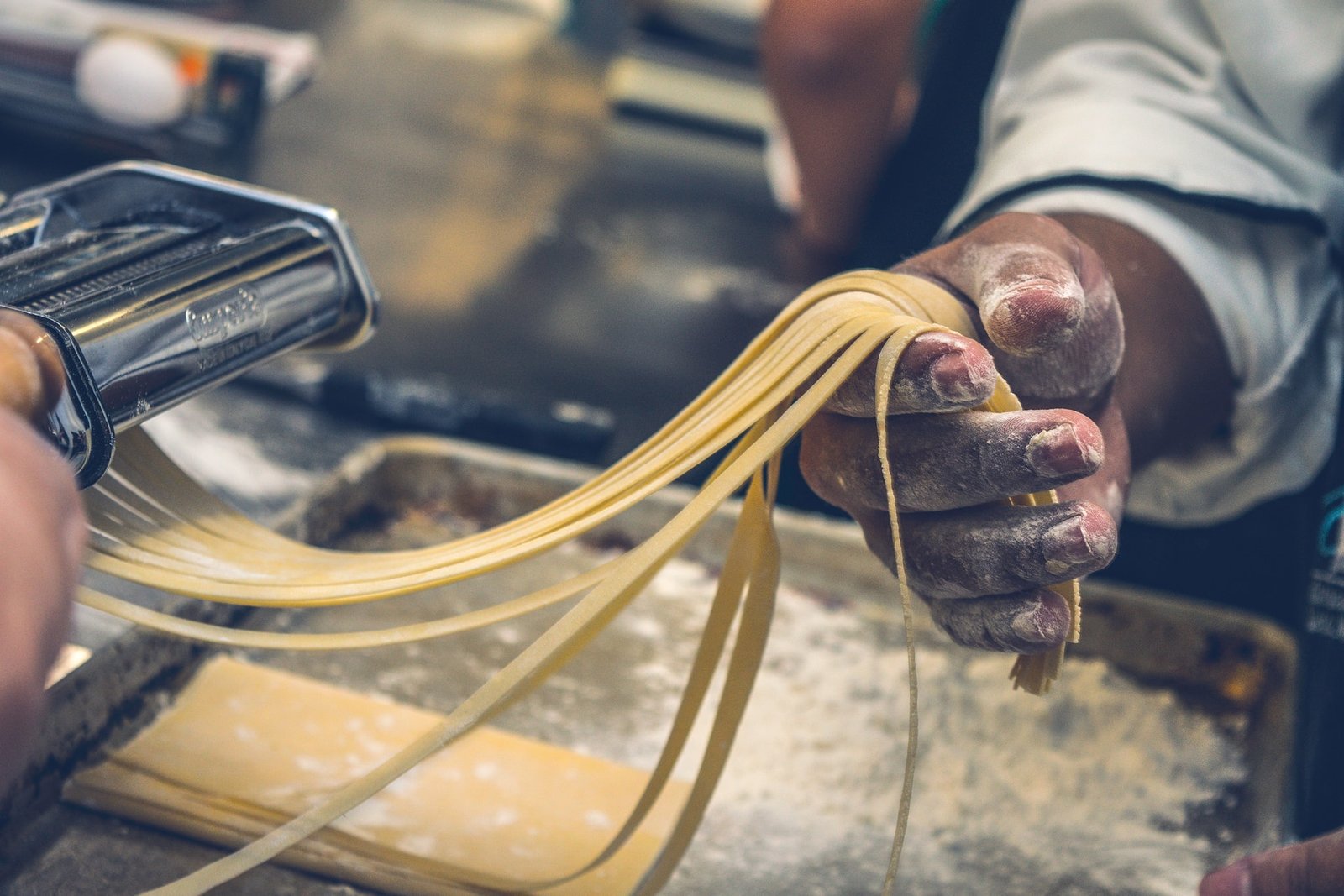 How To Make Traditional Cacio E Pepe, According To An Italian Chef Giuseppe D'Alessio
Italian chef Giuseppe D'Alessio, Executive Chef of the five-star Sofitel Rome Villa Borghese hotel in Rome, Italy, shares his traditional Cacio e Pepe.
This recipe of Cacio e Pepe, a traditional pasta dish, will instantly take you on a trip to Italy. It's a good alternative to an actual trip, with the current travel restrictions.
Sofitel Rome's Signature Cacio e Pepe Recipe
Cacio e Pepe is a traditional Roman dish composed of a thick pasta and rich, creamy sauce. Meaning "cheese and pepper," the dish consists of only a few ingredients, making it a quick, no-fuss meal to prepare at home.
Ingredients:
12 oz. of tonnarelli or spaghetti

1 tbs. of olive oil

5.5 oz. pecorino cheese (aged 18 months)

3.5 tbsp. parmesan (aged 30 months)

3.5 tbsp. pecorino (aged 24 months)

Salt to taste

Freshly cracked black pepper to taste
Preparation:
Bring 12 cups of water to a boil in a pot. Season with salt.

Add tonnarelli to the pot and stir occasionally for 1 minute for fresh pasta and 2 minutes for dry pasta.

Meanwhile, combine grated pecorino cheese, grated Parmesan cheese, olive oil, and ½ cup of the boiling water in a heavy skillet over medium heat, creating a cream. Grind black pepper to taste.

Once the pasta is fully cooked, drain it in a strainer and add it to the skillet. Mix the pasta with the cream sauce.  Add more olive oil or black pepper to achieve a lighter consistency.

Finally, finish the dish with pecorino.
And voilà! You can savor your Cacio e Pepe, like a true Italian.