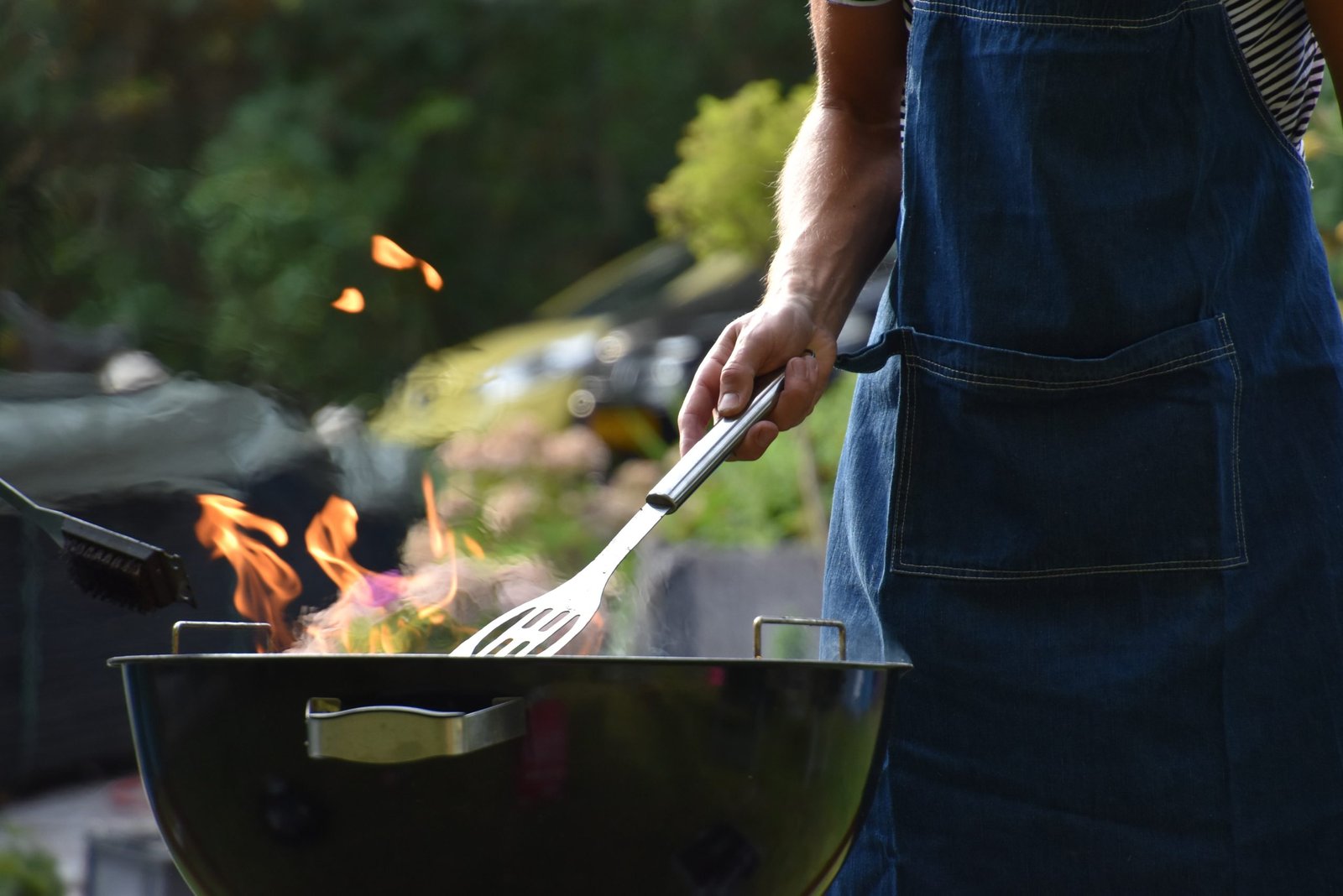 9 Perfect Father's Day Gifts For The Food-Loving Dad
Father's Day is coming soon, and if you're still searching for the perfect gift for your food-loving dad, look no further!
Whether he's a grill master, a gourmet cook, or just loves to eat, we've rounded up some great gift ideas that are sure to make him smile.
Kitchen Tools
No matter what, a new kitchen gadget is always a cool idea. Look for something he doesn't already have, like a specific type of knife, an immersion blender, or a Himalayan salt plank. Choose a fun and unique gift that will inspire him to try new recipes and techniques he may not have previously considered.
There's nothing wrong with sticking to the basics, either. Maybe your father has recently discovered a new love for cooking, or some of his daily tools need revamping. A new set of mixing bowls, glassware, a saute pan, or a baking sheet will be used on a daily basis and are worth the investment.
A Cooking Class
If your dad loves to cook and wants to improve his skills or expand his range of techniques, consider gifting him a cooking class. There are plenty of options out there, from basic cooking techniques to more specialized classes, like sushi making or pasta making. Often, cooking schools and culinary institutes offer classes that range in length and price, so you're sure to find something that fits your budget.
A BBQ Set
For dads who love to grill, a BBQ set is a classic and practical gift. Look for a set that includes essential tools like a spatula, tongs, and a fork, as well as extras like a basting brush and grill brush. You can find BBQ sets at a range of prices, from kits containing the basic essentials to high-end collections with premium materials like stainless steel.
A Gourmet Gift Basket
If your dad is a foodie who loves to try new things, try putting together a gourmet gift basket. You can include artisanal cheeses, charcuterie, specialty crackers, and other gourmet treats that your dad might not splurge on for himself. You can also find pre-made gift baskets from companies like Harry & David or The Cheese Shop, which make gifting easy. Local shops also frequently offer these sorts of gift baskets around holidays, making it an excellent opportunity to support local businesses.
A Food Subscription Box
Subscription boxes seem to be everywhere these days, and there are plenty of food-focused options to choose from. For example, you can sign your dad up for a monthly box of craft beer, artisanal snacks, or exotic spices. Each month, he'll receive a new selection of treats to try, and he'll think of you every time he opens the box. As the old saying goes, "It's the gift that keeps on giving."
A Specialty Cookbook
If your dad is a cookbook collector or loves to try new recipes, consider gifting him a specialty cookbook. Look for one that focuses on his favorite type of cuisine, like Italian or Asian, or one that features recipes from a famous chef he admires. Julia Child, Marco Pierre White, and Anthony Bourdain have authored some of the most famous cookbooks of all time, making them essentials for any collection. You can also find cookbooks that focus on specific techniques like sous vide cooking or baking bread.
A Food Tour
For the dad who loves to eat out and try new restaurants, a food tour is a unique idea. In most cities, you can find food tours that take you to some of the best restaurants and food vendors in the area. Your dad will get to taste a variety of dishes and learn about the history of the area's food scene. It's a great way to spend a day with your dad and enjoy some delicious eats, allowing you both to check a few destinations off both your bucket lists.
A Customized Cutting Board
If your dad is big on entertaining, look at a customized cutting board. You can find cutting boards in materials like wood or bamboo and have them engraved with a special message or his name. It's a practical and thoughtful gift that he will enjoy using for years to come.
A Coffee or Tea Gift Set
For the dad who can't start his day without a good cup of coffee or tea, consider gifting him a coffee or tea gift set. You can find sets that include specialty blends, a French press or tea infuser, and even a mug. It's a thoughtful and practical gift that he'll use every day.
Gifts for All Tastes
If your dad is a food-loving dad (and who isn't?), you have plenty of great gift ideas to choose from this Father's Day. From cooking classes and gourmet gift baskets to food tours and kitchen gadgets, there are plenty of options to suit any budget and taste. With a little creativity and thoughtfulness, you can give your dad a gift that he'll truly love and appreciate. So go ahead and get shopping — Father's Day will be here before you know it!