batch® Ice Cream Named Among Boston's Top Ten Ice Cream Parlors
batch® Ice Cream, an all-natural, premium ice cream which has been a favorite in farmers' markets, shops and supermarkets throughout the region since 2009, has been named among the top ten Ice Cream Parlors in Boston by VIVA Lifestyle and Travel.
The ranking reads, "If you eat outside the box, then consider trying Boston's Batch Ice Cream. They've taken the retail route so, you can pick up a pint (or several) of their unique flavors in grocery stores and shops around the city. We recommend the "Caramelized Banana & Walnut" ice cream."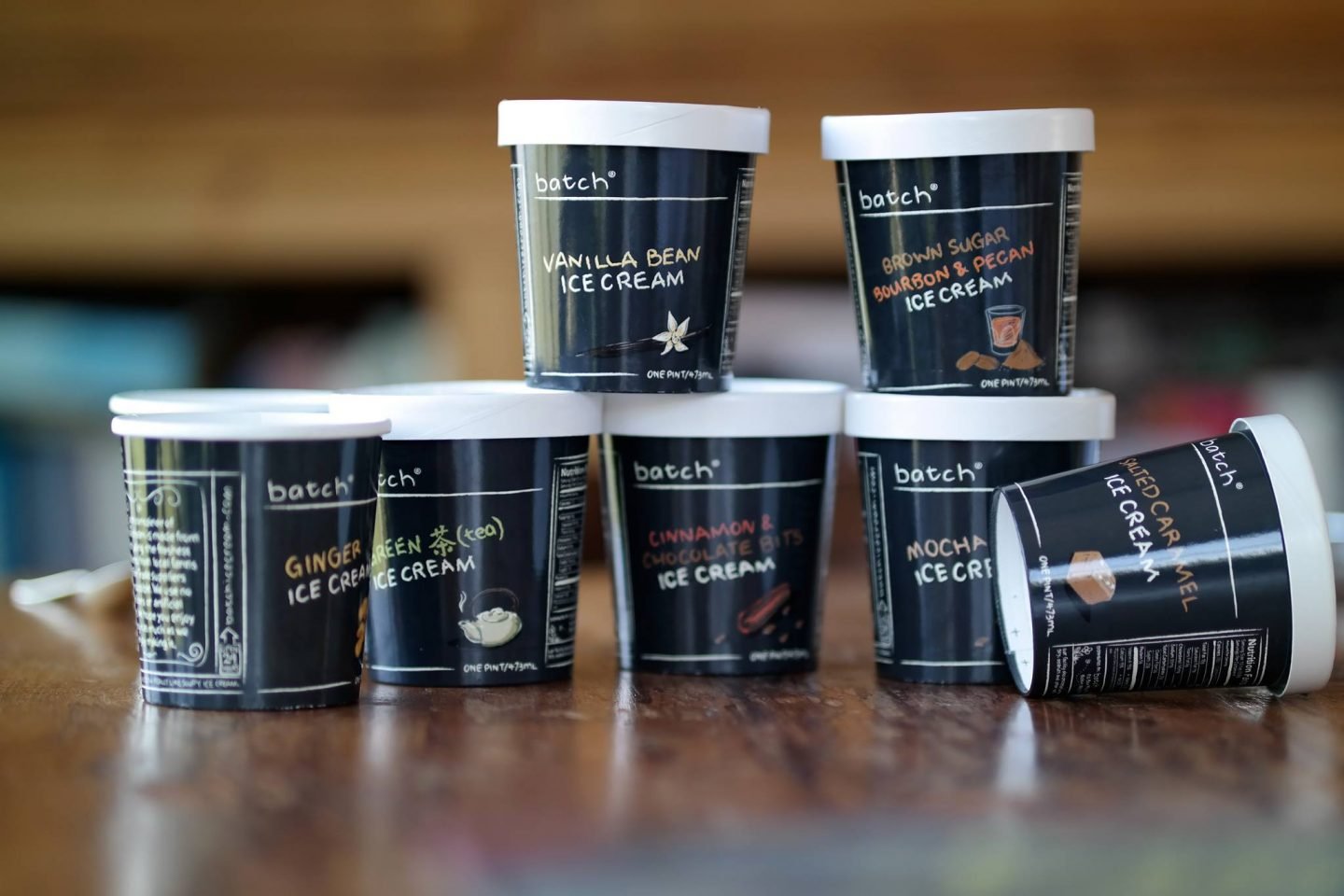 batch® Ice Cream was launched with a vision of making ice cream with natural ingredients, thereby providing customers with real, pure, creamy ice cream.
"We are thrilled to have our all natural product ranked among Boston's finest ice cream shops," said Dave and Deb LeRiche, co-owners of the firm. "We agree that the Caramelized Banana & Walnut is a winning flavor, and we look forward to creating new award winning flavors. The pure ingredients and all natural flavors shine through in the taste."
Recently, MassLive Media also named the batch® Dark Chocolate the region's number one ice cream, and the Vanilla Bean was ranked number three.
About batch® Ice Cream
Since 2009, batch® has been creating pure, premium ice cream, using only natural ingredients that are locally sourced and fairly traded. Each flavor is crafted without the use of gums, stabilizers, artificial flavors, and colors or corn syrup.
Husband and wife Deb and Dave LeRiche fell in love with the creamy, all-natural treat, and bought the company last month, with a commitment to continue the founders' dream of ice cream made with local, free-trade and minimal ingredients. Currently manufactured in Southeastern Massachusetts, the LeRiche say that, as batch's product expands nationally, they may utilize an additional facility elsewhere in the United States.