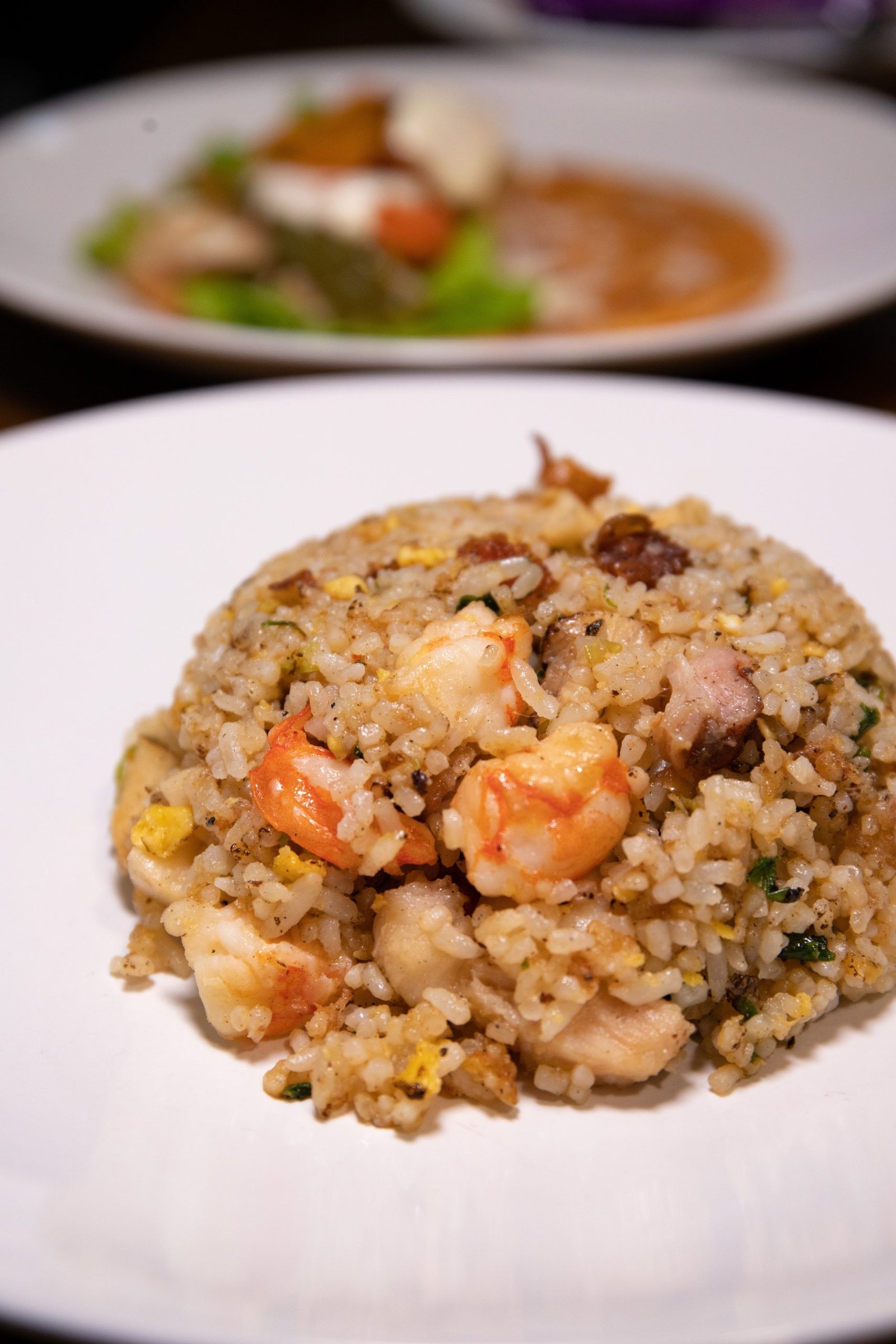 Delicious St. Patty's Day Recipe From Former Hell's Kitchen Contestant, Season 20
Happy St. Patty's Day from Chef Antonio Ruiz Formerly of Hell's Kitchen, Season 20 – Crab Fried Rice
Chef Antonio Ruiz's culinary experience began when he was a small child growing up in San Antonio. At 16 he competed to become one of the top 10 teen chefs in all of Texas.
When he was 18, he secured a position to be a personal chef for the San Antonio Spurs. The following year he moved to Maui to work at the Ritz-Carlton with chefs like Morimoto, Charlie Palmer and Michael Mina. A few years later he went back to San Antonio, graduated from the Culinary Institute of America.
He also opened his first hotel. At age 22 he ran his first restaurant and became one of the best in the hill country, securing top 3 chefs in New Braunfels two out of three years. Having the honor of working with Chef Gordon Ramsay, he was a finalist on Hell's Kitchen, season 20 and finished in 6th place.
Crab Fried Rice
Ingredients
4 Ahi Tuna Steaks
4 8oz Can Lump Crab
4 Cups Rice (cooked and cooled)
1/2 Cup Onion (diced)
1/2 Cup Celery (diced)
1/2 Cup Carrot (diced)
1 Tablespoon Ginger (minced)
2 Teaspoons Garlic (minced)
1/4 Cup Soy Sauce
1 Tablespoon Rice Wine Vinegar
2 Teaspoons Sambal
1/2 Cup Sesame (white or Black)
Salt and Pepper to taste
Oil  for frying/searing
Green Onion for  garnish
Method
Make sure your rice is made the day before or at least 4 hours before you start cooking the dish. The rice needs to be cool or cold to fry the rice properly.
Dice/mince all your veggies and set aside.
Mix the soy, sambal and rice wine vinegar in a small bowl or measuring cup, set aside
Lay your sesame seeds down on a plate and season with salt and pepper generously, place your tuna on to the plate and softly press down, this will coat your tuna with the sesame seeds. Once coated, set aside in the fridge until you are ready to cook. The colder the better with the tuna as well for even doneness.
If you have a wok, put it on high heat with a touch of oil. If not, put a sauté pan on high heat with a touch of oil in the pan. Once you see the oil shimmer throw a small onion in the oil and make sure it sizzles on contact. We want a hot pan to start.
Add your onion, celery, and carrot to the hot pan. Make sure to continuously stir to prevent burning or sticking.
Once your veggies start to soften, add your garlic and ginger with another tablespoon of oil.
When you smell then garlic, add your rice immediately and continue to stir. Add your soy mixture to season the rice, then the crab to finish the dish. Take off heat and reserve.
To sear your tuna, get a nonstick pan hot with a touch of oil. Place your tuna in the oil and let sear for 20 seconds per side. You can go longer or shorter depending on your preference, but I prefer a nice, rare tuna. Place your rice down in good mound on the plate, top with your tuna. I prefer to top with freshly sliced green onions but feel free to experiment