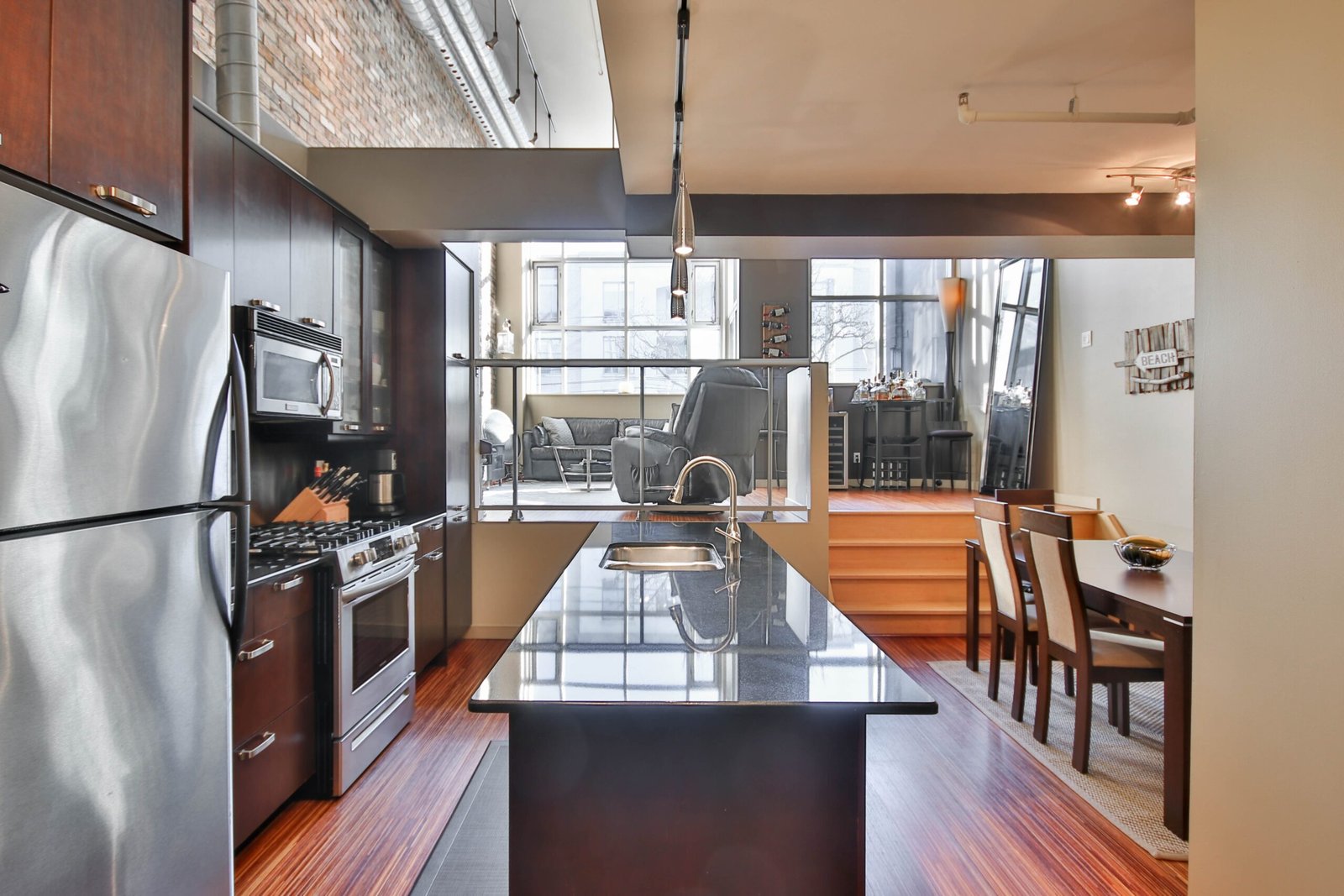 Useful Kitchen Gadgets That Will Help You Make Tasty Food For Your Family
A home's kitchen is its beating heart. It's a place where you can get nutritious, delicious, and filling food.
As a result, if you stock your kitchen with the right kitchen gadgets, you will be able to prepare fantastic meals for your family. The appliances are essential for effective and safe cooking.
To prepare delicious food, you don't need to be a chef or a kitchen master. And if you're trying to get from the counter to the stove, a range of kitchen gadgets would suffice.
Here are some examples of foods that can be made with blenders:
Pancakes
Chutneys
Pesto
Baby's food
Fruit smoothies
Whipped cream
Mayonnaise
Sauces
Cake batter
Useful Kitchen Blending Gadgets For Making Tasty Food
Cooking is a labor-intensive and time-consuming operation. Thankfully, there are new and practical kitchen gadgets at Blending Gadgets. They can not only make cooking more straightforward, but they can also increase the quality of the food you prepare. Take a look at the most excellent but most useful kitchen blenders on the market, reliable, efficient, and simple to use.
Vitamix Explorian Blender
This food processor has a large liquid capacity. Furthermore, the entire unit, including all of its parts, can be easily stored in a kitchen cabinet. It's one of the few blenders that can make a delicious kale smoothie. Produces a drink that is fully emulsified and free of air bubbles. Despite its high cost, it is a significant investment in your kitchen. It has the following features:
Variable 10-speed controls
Aircraft-grade steel blades
Powerful motor
Self-cleaning system
KitchenAid K400 Artisan Blender
With a capacity of 1.6 liters, it can serve the whole family, and you might even have some leftovers. It comes with optional add-ons such as a personal-sized cup and a citrus juicer adapter. The Intelli-speed control feature built into the blender automatically adjusts the speed to fit your food texture, preventing accidents. It has the following features:
Powerful 1200 watt motor
In-built speed control
BPA free
Large capacity
Ninja Professional Blender
The six-blade system was created to enhance chopping, blending, and mixing capabilities. This blender can quickly crush ice and puree fruits and vegetables. For high-capacity work, it comes with a 72-ounce jar. The blade assembly separates into two parts, making the blender jar blade-free and simple to clean. Just be careful when cleaning the blades because they are incredibly sharp. It has the following characteristics:
Six-blade system
3 blending speeds
Pulse button
Large capacity
FusionBlade Blender
Are you looking for a more quiet blender? This Black + Decker is the one you've been looking for. For perfectly smooth green smoothies, it quickly powers through tough, fibrous kale. It can puree fruit and ice to create frozen cocktails. For those who enjoy entertaining, the drink machine is perfect. It's also as easy to use as they come. Even though it does not have a long lifetime, it is still a fantastic value for money. It has the following characteristics.
Six-cup capacity
4 auto functions
Insulated chill sleeve
650-watt motor
Instant Pot Ace 60 Cooking Blender
Foods can also be heated in the blender. That is, instead of dirtying a kettle, you can blend and cook your tomato soup at the same time. Cold mixtures may also be blended with it. It comes with a machine-washable strainer bag that can be used to make nut, rice, or oat milk. When you're cooking, the display shows the current food temperature in real-time, making it simple to keep track of while blending. It has the following features:
3 manual blending speeds
4 cold blending programs
4 hot blending programs
Homgeek Electric Meat Grinder
Sharp blades allow you to grind and chop in a matter of seconds. The knife package has been improved to make it more robust and capable of handling the hard work. This blender can do more than grind meat; it can also cut fish, vegetables, nuts, and fruits and make lettuce, guacamole, and baby food. It has a safety feature that makes it safer and more user-friendly, and it starts and resets automatically. It has the following features:
400W powerful motor
4 titanium coating blades
3 stainless steel cutting plates
Food pusher
Reverse function
Excellent kitchen gadgets will help you organize your kitchen and increase its productivity. You would have more time in your day if you can cook and clean the kitchen quicker. Besides, gadgets can be entertaining to use. Use the devices mentioned above, and your family will always look forward to your delectable meals.