Gourmet Cooking Made Easy with Keli's Sauces
Taste the flavor of the Islands with the tasty ginger garlic Teriyaki from Keli's Sauces!
Whether you're looking to boost your BBQ seasoning, craft a gourmet meal, or get the perfect present for Mom and Dad, this bold brand has got your back. Geared towards gluten-free products? Keli's Sauces whips up gluten-free, vegan sauces with no MSG or preservatives so you can serve up hot, Hawaiian or BBQ classics for friends and family!
Originated in the Islands of Polynesia, Keli's Sauces was a recipe passed down from generation to generation. Before settling down to their regular jobs, Jim and Terry Morrisey traveled to the Marshall Islands. With no radio, television, or phone service, they made close friends with the people on the island, particularly to one Hawaiian family whose daughter was in Terry's Kindergarten class. During their time in the Islands, they shared a lot of meals and fell in love with the island inspired flavors and sauces.
So then in 1989 Penny, one of the Hawaiian family's children from the island of Molokai, took an adventure to meet Jim and Terry on the mainland working at their small deli on the Oregon Coast. Together, the dynamic duo created a recipe for the delicious sweet ginger Teriyaki that the islands are famous for. Encouraging them to market these savory sauces, Penny helped them design the very first label. Forever indebted to Penny, Terry named the company "IPO," which is Penny's middle name and means "Sweetheart" in Hawaiian. In addition, Penny named the sauce "Keli," which is Terry in Hawaiian.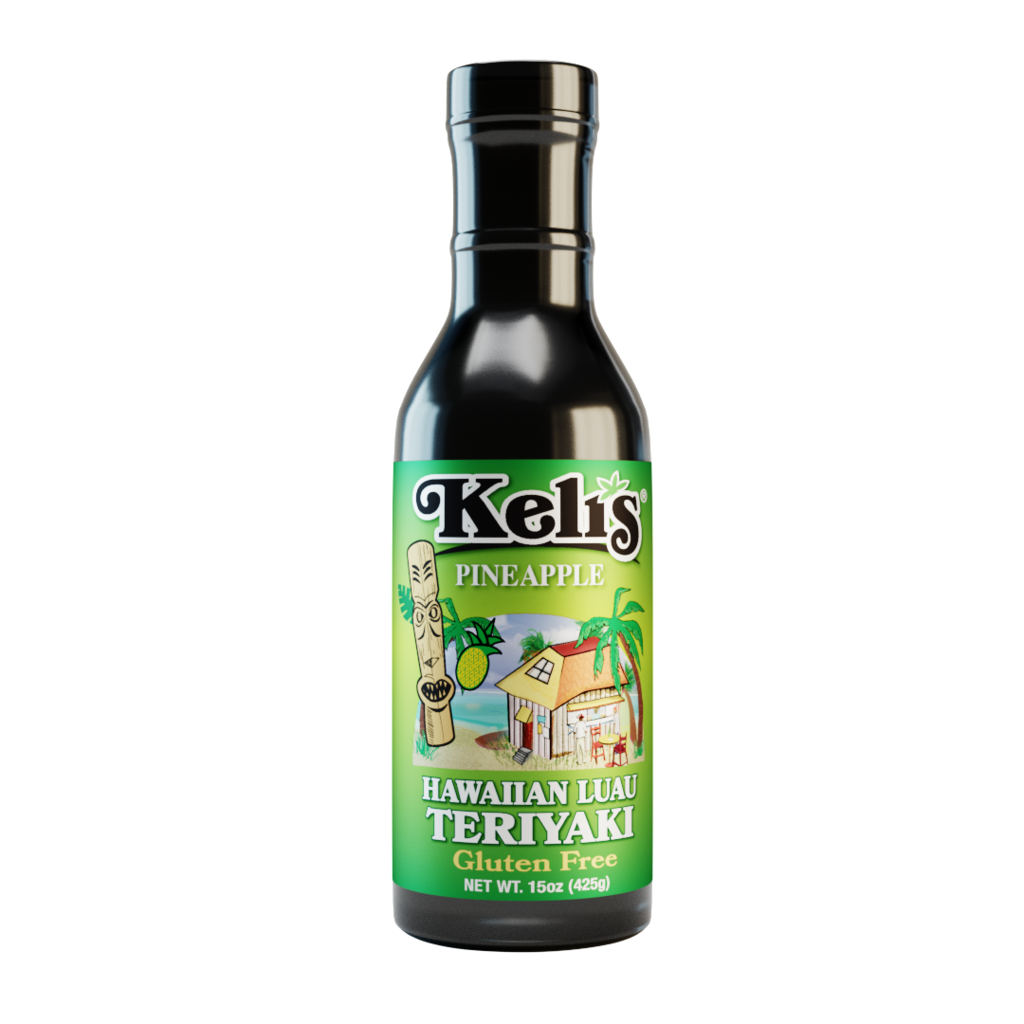 Start the trend of trying Keli's Sauces
Learn how they're separate from all the rest:
Gluten-free
Vegan
Amazing flavor
No MSG
No preservatives
Low sodium
Low fat
Prices range from $6.99-$33.99
Creating Aloha one bite at a time, Keli's Sauces bring a love for the Hawaiian Islands, culture, and its warm, friendly people straight to your plate!
Searching for a delectable dish to cook with your sweet sauces? Check out these rad recipes for inspiration or head over to https://shop.trykelis.com.