Anna Lunoe Recontextualises Club Music in New EP, Saturday Love Out Via NLV Records
After much anticipation, release day has arrived for Anna Lunoe whose latest EP, Saturday Love, is out today via NLV Records.
Saturday Love is a tapestry of 5 hard-hitting club tracks bursting with a ripe sense of creative exuberance, with Anna sharing "The Saturday Love EP is made up of 5 tracks. 3 demos that took years to crack, 2 super quick club weapons. Being a heavily touring DJ for over a decade, for me, production was something snuck in the tiny gaps between shows, but the last 2 years switched that up. It's given me time to go through and work through some blockages in my skill set and find new ways forward on precious older demos."

Saturday Love opens up with sincerity and spirit, rife with chopped beats, high-on-energy production, and of course, the vocal hooks. Joining the rave-ready 'Double Dip', melodic 'Like Me' and the energetic 'Alright' is the Totally Enormous Extinct Dinosaurs collaborated-jam 'Peach Fuzz', Anna revealed that "After releasing our first collab "Feels Like" in 2014, me and my mate Orlando (Totally Enormous Extinct Dinosaurs) decided we should probably get back in the studio mid-2016. We had no plan, it was a real jam sesh. No overthinking what to make, just making. This 3 am jangly journey track was the result! Mid-2021 we came at it again. I learn so much from Orlando and I really love this song."
Spotlighted today is the release of 'Saturday Love' with US-based artist Lulu Be, of which Anna shares "The addition of Lulu Be happened by total happy accident – I actually reached out to her to be on another demo (which ultimately didn't make the EP) but she heard Saturday Love and came through straight up with a vocal idea that the little demo had been waiting for! I'd like to formally admit that it may be my favourite song of mine yet".
In this, her fourth EP we see Anna reconnect with the club sound she is known for, but with new depth and intuition, representative of the unique perspective of being a touring DJ, producer, radio host and also mother of two. 2017 kick-starting a new chapter in her life, coupling the challenge of being a new mother and a touring producer. From headlining a stage at Hard Summer's 10-Year Anniversary at eight months pregnant to playing Coachella with her toddler in tow, she provides the dance space with a narrative not regularly on display.
With previews 'Double Dip', 'Like Me' and 'Alright' amassing over 2 million streams across all platforms, Anna has also landed radio support from triple j, Capital Dance, Diplo's Revolution, FBi Radio, BBC6, KIIS FM and editorial acclaim from the likes of NME, Billboard, Sniffers, Music Feeds, Purple Sneakers and Stoney Roads amongst others. She maintains her role as a global tastemaker on her weekly danceXL radio show on Apple Music and still finds the time to deliver the next-level DJ sets that made her a festival favorite, having just completed a sold-out US headline tour and played Splendour in the Grass. Anna will be making appearances at the Outside Lands Festival in the US, as well as the Australian Festival X and Falls Festival lineups this summer, playing alongside the likes of Calvin Harris, Megan Thee Stallion, Tsha, Pinkpantheress, and more.
To celebrate the release of Saturday Love, Anna also shares a special addition merch drop and 12″ vinyl release, which can be ordered HERE.
TRACKLIST
Saturday Love (feat. Lulu Be.)
Double Dip
Alright
Like Me
Peach Fuzz (feat. Totally Enormous Extinct Dinosaurs)
TOUR DATES
Fri Aug 5 – Sunbar – Tempe, AZ
Sat Aug 6 – Outside Lands Festival – San Francisco, CA
Sat Aug 6 – Great Northern w/ J Worra – San Francisco, CA
Sun Aug 7 – Daytrip Festival – Seattle, WA
Sat Nov 26 – Festival X – Naarm / Melbourne
Sun Nov 27 – Festival X – Yugambeh / Gold Coast
Fri Dec 2 – Festival X – Kaurna / Adelaide
Sat Dec 3 – Festival X – Eora / Sydney
Sun Dec 4 – Festival X – Whadjuk Nyoongar / Perth
Thu Dec 29 – Falls Festival – Gulidjan / Murroon
Sat Dec 31 – Falls Festival – Arakwal / Byron Bay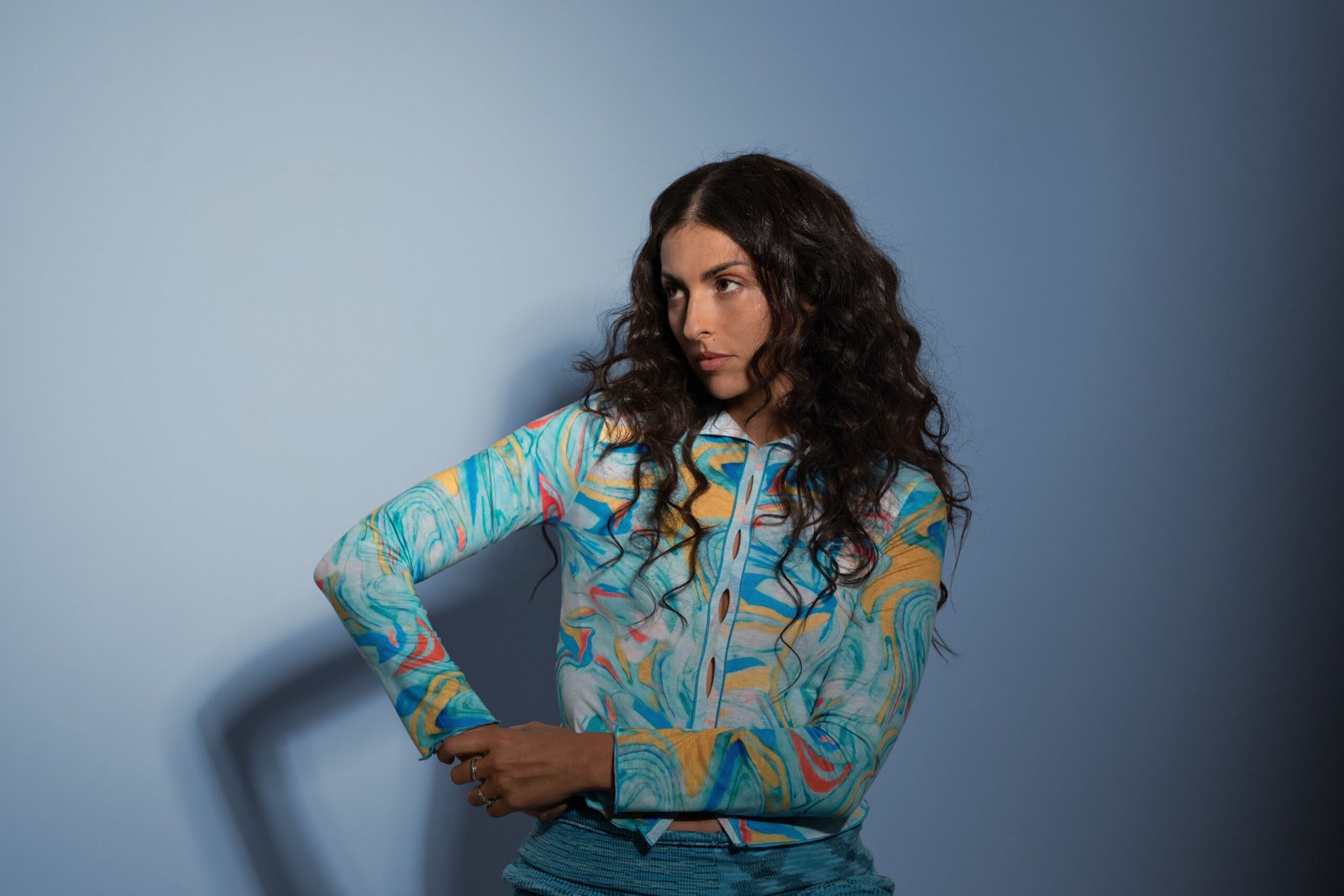 ABOUT ANNA LUNOE
After bubbling up in the early-2000s blog house era of the Sydney club scene where every genre was on the table, world-renowned DJ, producer, vocalist, and radio host Anna Lunoe honed her sound on the American festival circuit. If Australia was DJ high school, then the USA was her DJ university. The next near-decade of her life saw Anna smashing through the glass ceiling as the first woman to play the main stage of EDC, sweating out hundreds of underground clubs, and curating her own month-long tours across America.
2019 was easily the biggest year of Anna's career to date. The first single from her Right Party EP '303' became one of the most-played songs by DJs on 1001 Tracklists, and the title track 'Right Party' found itself with full rotation on Australia's own triple j. She packed out the Sahara tent at Coachella for the third time in her career, secured a massive Vegas residency, hosted Red Bull's Remix Lab series, and played festivals in Europe, Asia, the USA, and Australia – all while hosting her flagship weekly danceXL radio show on Apple Music. Then rounded the year off playing for a crowd of 10,000 at an Audiotistic festival while eight months pregnant. 2021 showed no signs of slowing down as Anna released a slew of remixes and her own track 'Back Seat' featuring Aria Album of the Year Winner Genesis Owusu. Her new EP, Saturday Love drops in July 2022 on NLV Records.