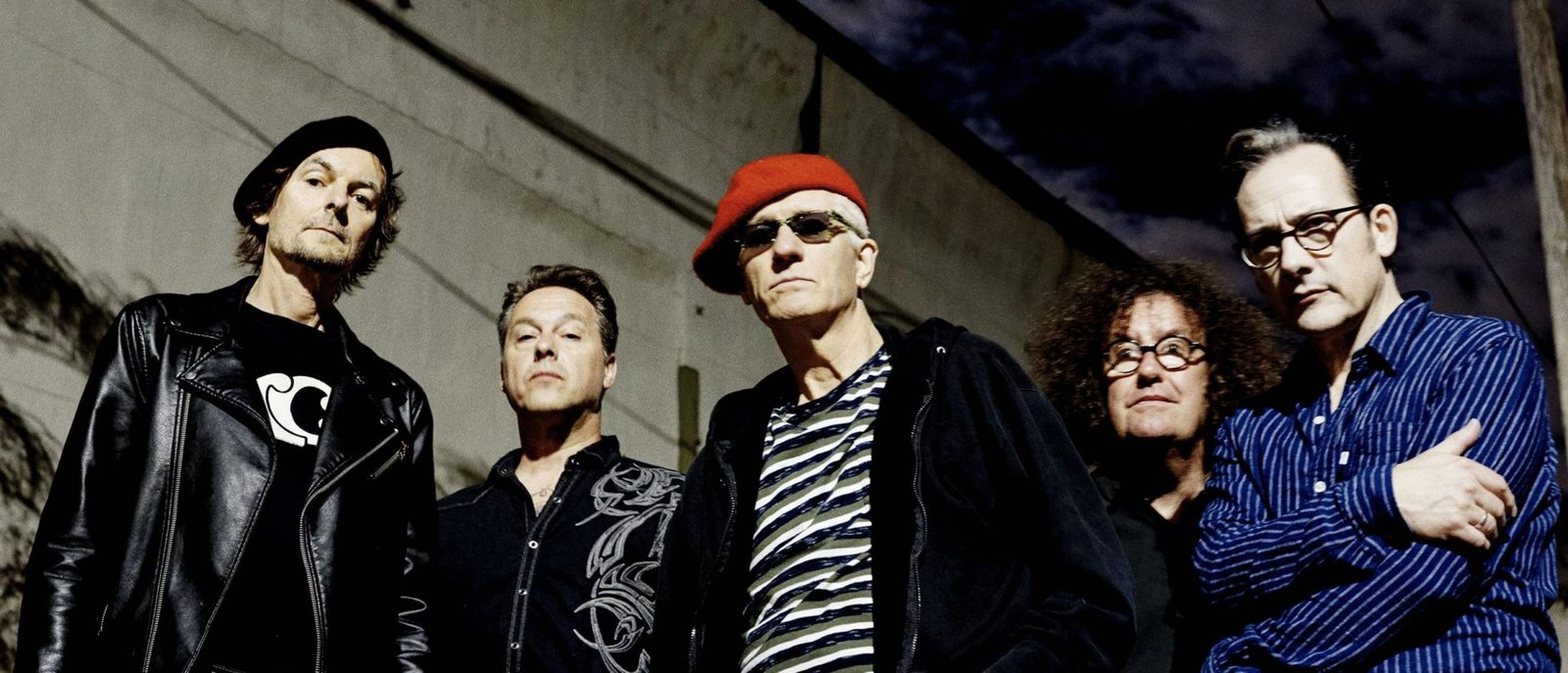 British Punk Rock Icons The Damned Release First New Album in Ten Years
After a decade in the dark, punk rock just got a whole lot darker.
Evil Spirits is the first new album in ten years from British punk rock icons The Damned, released via Search And Destroy / Spinefarm Records. The album is the result of a frantic, high-energy burst of creativity in October of 2017 at Atomic Sound studios in Brooklyn, recorded by legendary producer Tony Visconti and with Black Album and Strawberries-era bassist Paul Gray back in the fold.
"We deliberately recorded the album retro style," explains guitarist Captain Sensible. "The same way our debut album was made, basically. There's something wonderful about the seventies sounds; glam, rock and punk records, they all sound so great and Tony specializes in beautifully crafted old-school production. He had us all playing live, bashing it out in the same room with a focus on getting the initial band version of each song as close as possible to the finished thing."
The first taste of 'Evil Spirits' was heard on lead single "Standing On The Edge of Tomorrow," a song penned by frontman Dave Vanian that packs a punch and carries a melody that is impossibly hard to shift once heard, followed by their futuristic video.
"It's supposed to be very optimistic, even though it's about a dark subject," states Vanian. "As an artist, you can't help but reflect the times, because that's what art does. I think we always do it but in a slightly different way. So a song like 'Standing…' may seem quite joyous and uplifting musically, but some of the lyrics might be about quite dark things. That's what I'd like to think this album is – an uplifting album, not a moaning old album – not 'this is terrible, and that's terrible', and then not offering any answers. It's more a case of, 'If we get it together, maybe we could change things a bit".
Across the album's ten-tracks, The Damned get to the root of their collective songwriting and 'Evil Spirits' is an album which doesn't shrink from opposing the dastardly political forces at work in 2018, and indeed triumphs in seeking higher ground, to progress beyond them.
And of the "evil spirits" that the album intends to dispel? "I started buying records in 1967, the Summer of Love," explains Captain Sensible. "There were so many positive changes happening through the 60s and 70s; civil rights, feminism, the anti-nuclear demos in particular. Whatever happened to all that? Where are today's anti-war marches? Whatever happened to the beautiful hippy dream of worldwide peace and love?"
---
Follow The Damned here!