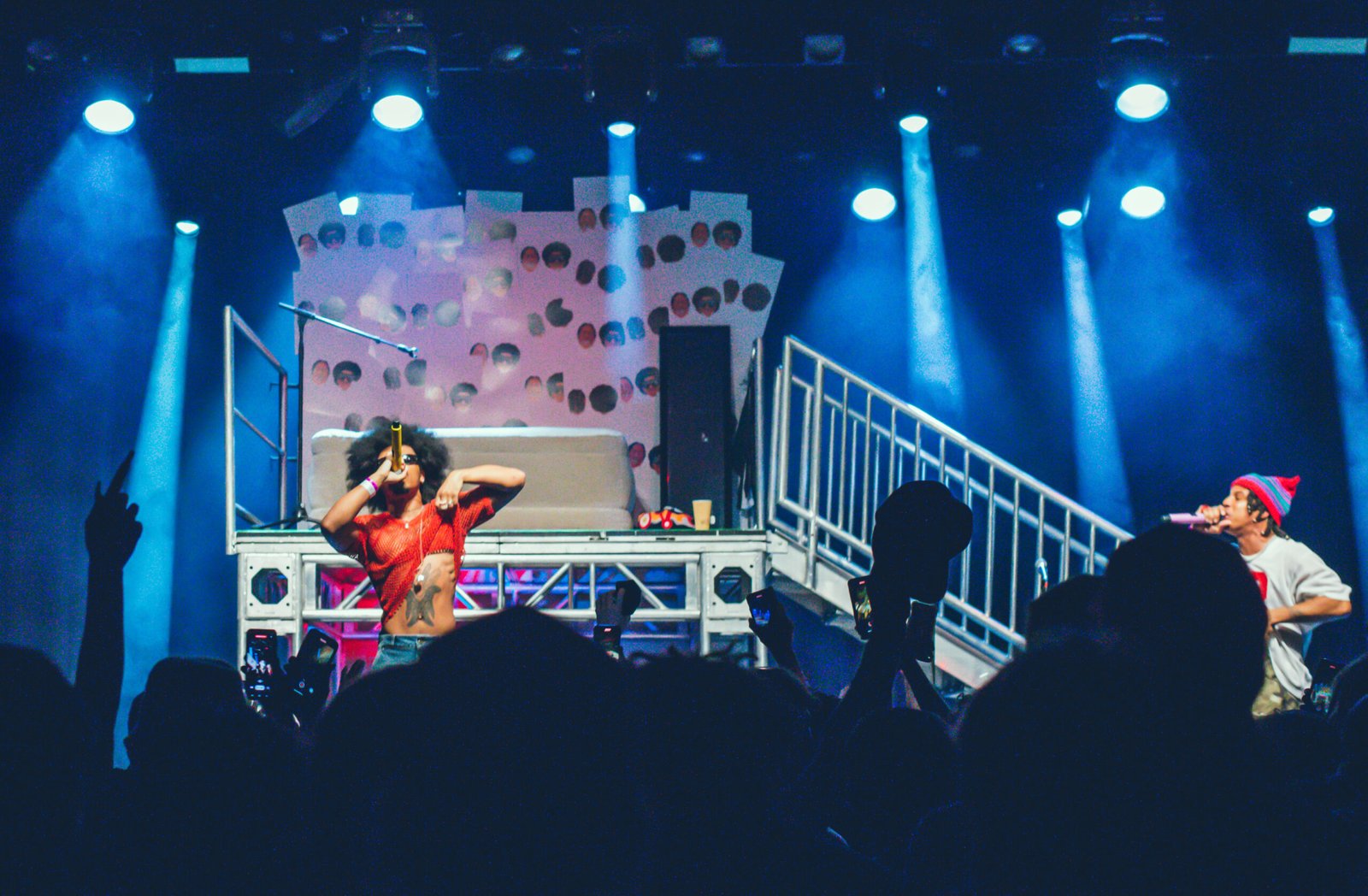 Dynamic Hip-Hop Collective AG Club Kicked Off Their 'Impostor Syndrome' Tour At El Rey Theatre In Los Angeles
From the San Francisco Bay area, AG Club kicked off their 'Impostor Syndrome' tour in Los Angeles at El Rey Theatre on November 10th.
After touring with Denzel Curry to promote his fifth studio album "Melt My Eyez See Your Future," AG Club announced shows in LA, Chicago, and NYC. Being amongst the most energetic groups in music, AG Club is led by the super-duo: Jody Fontaine and Baby Boy.
Jody Fontaine (left) | Baby Boy (right) – El Rey Theatre Nov. 10th, 2022 // Photos by @thefoxicon
With a venue capacity of over 700, the El Rey Theatre show was the first to kick off the tour. In the middle of the El Rey Theatre was a designated pit area, and surrounding the pit were two steps and a walkway kept clear by security. Alongside the outskirts of the venue, additional fans stood barricaded in smaller groups.
Energy in the venue was top-level and the show featured Asha Imuno and Omni as openers for the night. Keep streaming Impostor Syndrome and keep up with AG Club for more show dates.