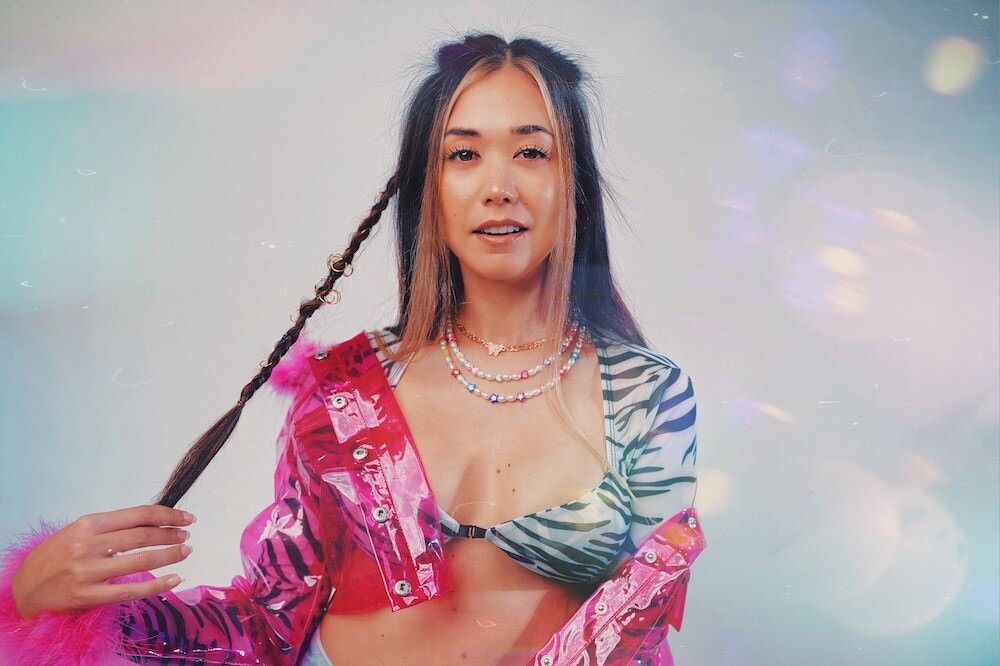 Filipina-American Pop Artist Lisa Danaë Reminds Us To Regain Control
Lisa Danaë sings, "Everything is so crazy," but also reminds us to take a beat and regain control in her upcoming new single "Focus On Me"
Filipina-American Dark Pop Princess, Lisa Danaë has had a busy year.
In spring and summer she gave us the singles, "Press Reset" and "STARLET (Audiocrisp Remix)." She was then honored in being named one of the newest members of The Recording Academy. She's given us some great live-streaming performances, whilst consistently creating entertaining YouTube and TikTok content.
She also makes time to produce and host her ongoing musical exploration podcast called Sound Scrub, which shines a light on her talented colleagues. In short, Danaetion is continually growing strong. With all that said, Lisa is showing no signs of slowing down with her latest offering, "Focus On Me".
When this ascending starlet sings of reclaiming what's hers, "It's been here all along," she's inviting us to also tap into our own power. Lisa continues to share her relatable journey with her newest electro-pop smash, which pulls you in straight away with a reverberating core message about being the best you can be. From there, it takes you on a mesmerizing ride with a sick bass line in the verse, a surprise pre-chorus transition filled with vocoded messages willing you into the dreamiest release of a chorus.
This is the easy-breezy, wind in your hair, "you got this" bop kinda chorus, which is full of inviting shimmery ear candy, danceable beats supported by some chill background falsettos. The bridge bass line switches it up a bit, along with loops and lyric lines that momentarily pull you down into a kinda rabbit hole. Lisa sings, "Like Alice in Wonderland, but all alone", only to release you once again, back in to this dreamy chorus vibe, drawing you further to focus on how you feel, leaving you wanting to hear it again as all great pop songs do!
Lisa Danaë is a southern California girl through and through. Creatively influenced at a young age by Disney light, Disney dark, pop, r&b, rap, surf, punk, rock in addition to her strong Filipino and American roots. She has been musical since she was a small child, up through college and recording in the world of pop ever since with a focus on using her music and ever-growing platforms to empower through vulnerability.