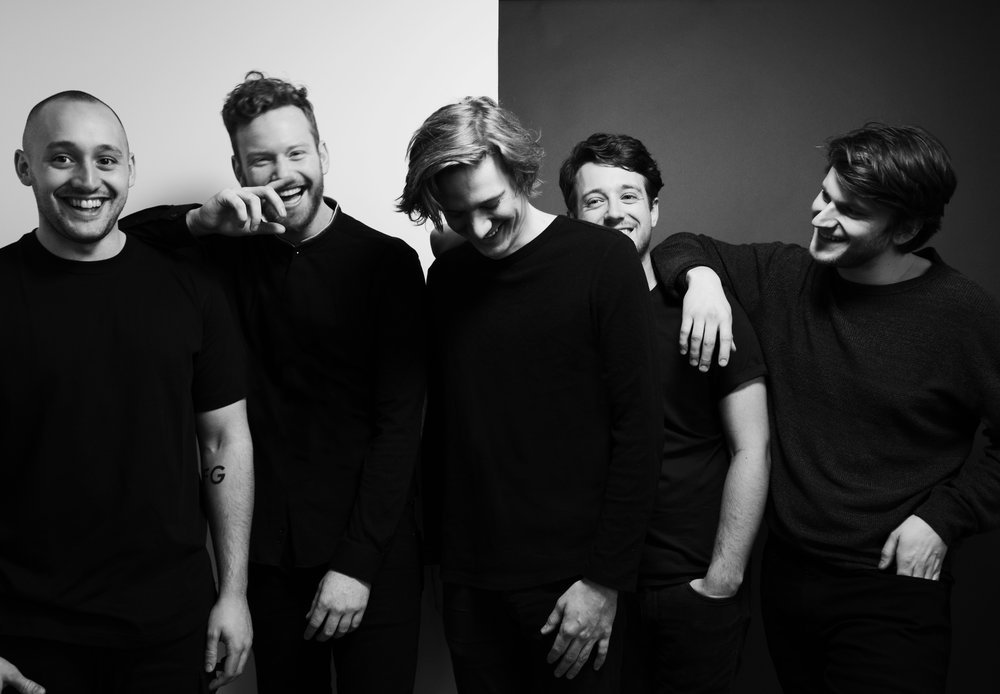 Future Generations Release "Out Loud" Off Their New Lp Landscape
Future Generations released a new album Landscape via (Frenchkiss Records) and release a new single "Out Loud" off the LP.
It premiered via Popmatters who call it a, "hooky, carefree, sophisticated slice of synthpop." The band told them, "Initially 'Out Loud' did not make the original tracklisting for the album, but after sitting with the song it's turned out to be a favorite for many of us. It's a new direction for us in terms of songwriting and incorporates a lot of influences we've always talked about having but never used before."
Future Generations will be embarking on a massive tour of North America with dates that kick off September 18 at Philadelphia's Johnny Brenda's. The tour takes them to, among other markets, Los Angeles, CA, San Francisco, CA, Chicago, IL and Montreal, QC. The dates conclude with a hometown show at Baby's All Right in Brooklyn, NY on October 26. The full tour is listed below and including already-announced summer dates.
Future Generations can be heard on WFUV, KCRW and more. Today's single is the 4th the band have shared off Landscape, and on the heels of "Suddenly" can be heard via Spotify's "IndiePop" playlist and the track prompted the UKs Clash Magazine to say, "Future Generations supply off piste thrills." They previously released the title track (which IndieShuffle labeled 'thrilling" and a "spectacular pop song that's catchy as hell") as well as "All The Same," which was featured on Spotify's New Music Friday playlist and can also be heard on the "Feel-Good Indie Rock" playlist. Blackbook Magazine have said "with its quirky, jittery rhythms and thoughtfully existential lyrics…the obvious touchstone would be Talking Heads. But the lush synths, sumptuous harmonies and infectious hooks recall everyone from OMD to Ladytron."
Saying Future Generations, "is ready to set the world on fire with its unabashed keyboard-driven explosive pop songs," Ghettoblaster further noted, "The music created by Future Generations takes the best elements of indie rock, wraps sweet melodies around those songs to become infections gems of sound."
The UK's Line Of Best Fit have labeled the band's music "thundering indie-pop bop." Landscape is the follow up to Future Generations' 2016 eponymous debut. Produced by Justin Gerrish (Vampire Weekend, Hamilton Leithauser), Landscape is the first release from the band to feature their full lineup of Eddie Gore (vocals) Mike Sansevere (synthesizer, guitar, percussion), Eric Grossman (guitar), Devon Sheridan (bass), and Dylan Wells (percussion).
Throughout Landscape the 5-piece build their pop-minded songcraft with bursts of free-form experimentation. And while the album's abundance of hooky melodies makes each song immediately catchy, they unfold with an intricacy of detail that reveals more nuance and depth with every new listen.
Future Generations are unified by a passion for endless discovery in every element of the artistic process. "Making this album was the most creative time we'd ever experienced together," says Gore. "I remember after the ninth day of recording, we were all walking to the subway together to go home, and we just stopped and looked at each other like, 'This is crazy, what's happening here.' It was this euphoric experience'" In reflecting on their chosen name, Gore points to the band's mission of transmitting that energy to others.
"We're all very optimistic people, who are really grateful to get to do what we love together," he says. "Our hope is for future generations to also have that—to get to do what they love, and be with who they love. It's a little idealistic, but I think that encapsulates the whole spirit of the band."