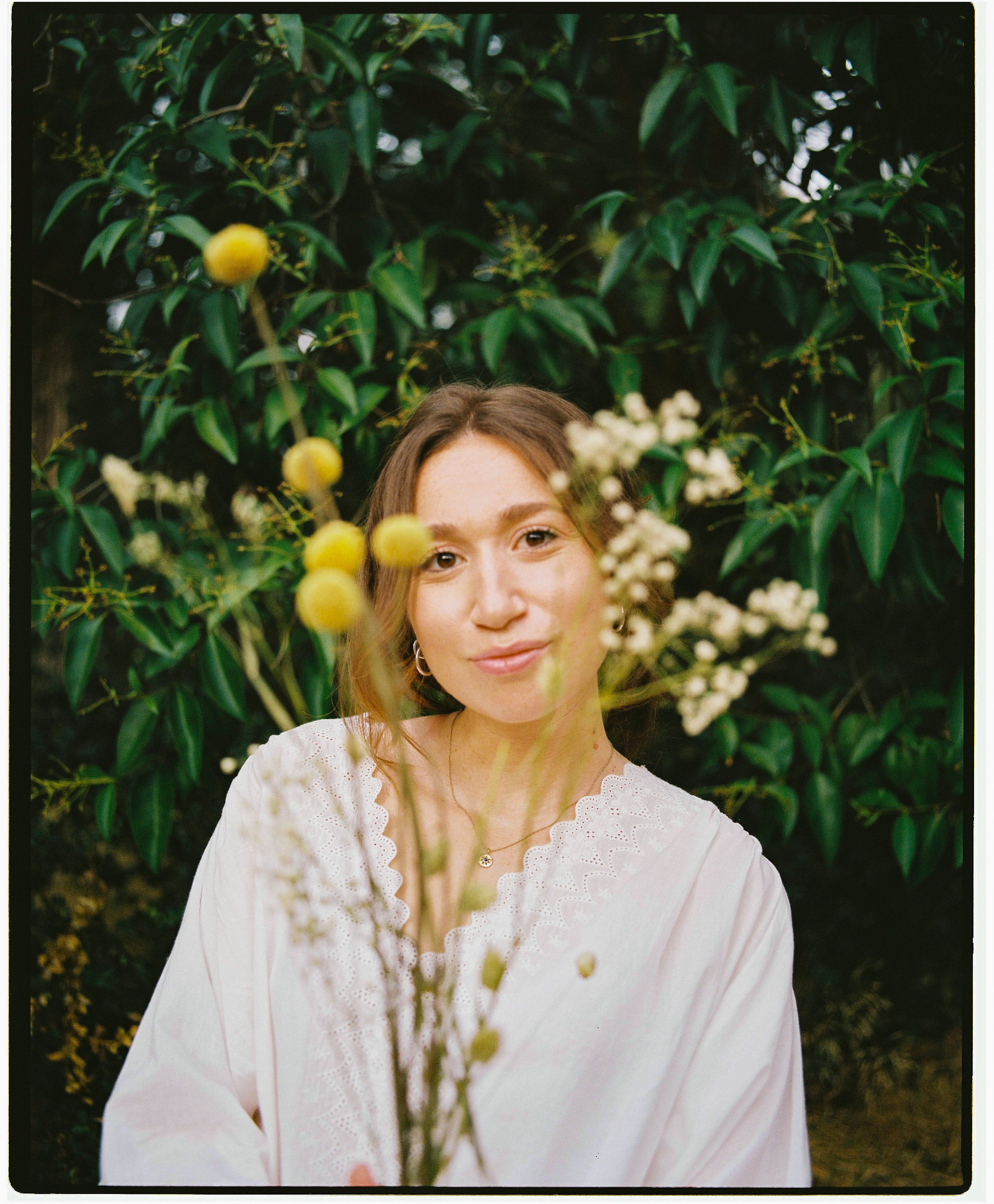 Gorgeous Conceptual Double Single Release From Marie Naffah
The conceptual double single release from rising London-based singer-songwriter Marie Naffah is now out.
Hotly tipped as NME's "Big 10" ones to watch for 2021, London-based singer-songwriter Marie Naffah returns with a conceptual double single release for her songs "Honey" and "Air," out on all streaming platforms on 15th October.
Different versions of the same song, "Honey" and "Air" are lyrically identical but sonically worlds apart. First came "Honey," a feel-good, upbeat slice of dream-pop. Switching up the vibe completely is "Air," a soulful, stripped back ballad with Marie's captivatingly sultry vocals taking centre stage.
Listen to the collection here become part of the experience here.
To accompany the release, Marie encourages her fans to become part of the experience through a bespoke website, complete with curated playlists to match each vibe (featuring music from Bob Dylan, Big Thief, Future Islands and more), and "Best Served With" recommendations for each track ("Honey" – to cure Monday Blues / "Air" – to relax to in the bath).
Marie wrote "Honey" first after being selected as an artist in residence at a 17th-century mansion in the South of Barcelona called Mas Palou, surrounded by a community of artists; and the energy of being surrounded by so many creatives really shines through on the track.
Marie then decided to record "Air" after playing it acoustically during her "50 Gigs in 50 Days" tour, and found that it totally shifted the meaning and mood of the song. She says, "I once was told acoustic music was dead but I will never accept it." The ability to portray two entirely different sound worlds, feelings, and emotions on "Honey" and "Air," combined with her stunning vocal delivery is a true testament to Marie's creativity and artistry.
Bridging the gap between Florence and The Machine and Aretha Franklin, Marie is a truly multifaceted artist who thrives on being able to experiment with her music. Drawing inspiration from musical poets like Leonard Cohen and Alex Turner, Marie completely owns her own brand of soul-pop; captivating lyricism wrapped in a soaring delivery that manages to straddle the line between timelessness and the contemporary.
Marie was named MTV's Unsigned Artist of the Year before even releasing her first song. Following the release of her debut EP 'Golden State' earlier this year, she has done more than most: from delivering her own TED Talk and touring the US to scoring a movie for the BFI Female Film Festival. Her string of sold-out London shows included iconic venues such as Omeara, The Lexington, Camden Assembly, and the prestigious Ronnie Scott's.
For her latest project, "50/50: For the Love of Live," Marie played 50 gigs in 50 days, starting on the 21st of June 2021, celebrating the return of live music after the pandemic, through living rooms, parks, hospitals, care homes, village halls, vaccination centers and more. Following this odyssey, she has been selected as one of NME's "Big 10," naming her as an artist to watch in the post-pandemic industry.
There is something truly refreshing to see an artist who is willing to push boundaries. With the release of "Honey" and "Air," 2021 shows no signs of slowing down for this exciting rising star.