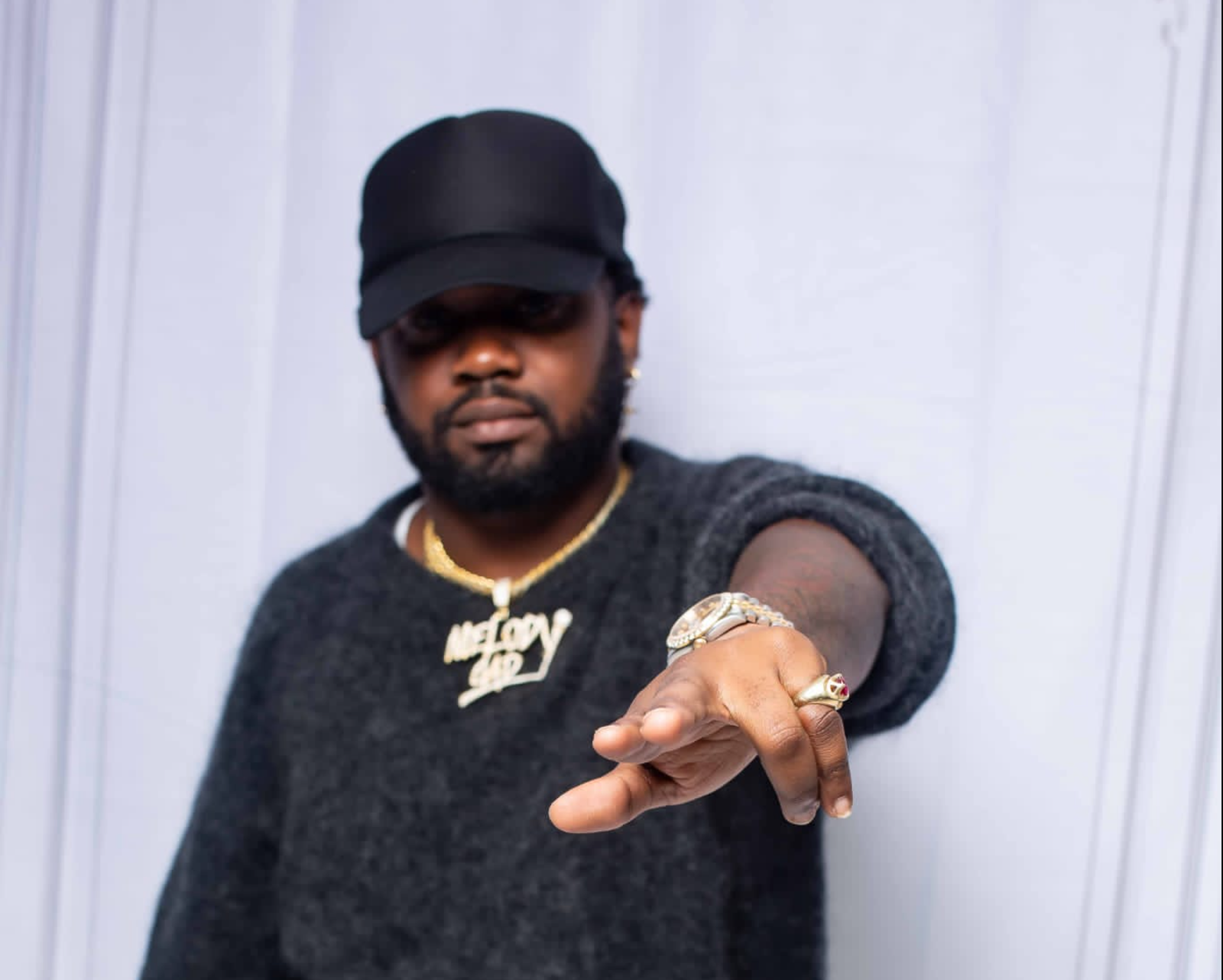 Kranium Aka The Melody Gad Wants You To Listen To Dancehall…Even If It's Not Him!
---
It's hard to have a conversation about dancehall and reggae without mentioning Kranium, and they certainly don't call him The Melody Gad for no reason.
Born and raised in Montego Bay, Jamaica, Kranium is best known for his viral hits, from 2013's "Nobody Has To Know" to 2020's "Gal Policy" to more recently "Wi Deh Yah." And let's not forget his standout collaboration with Ty Dolla $ign and Wizkid on "Can't Believe It," who's official music video currently hails over 100 million views and counting. In any case, Kranium's talents shine through in each record, effortlessly delivering captivating melodies, clever wordplay, and unforgettable hooks.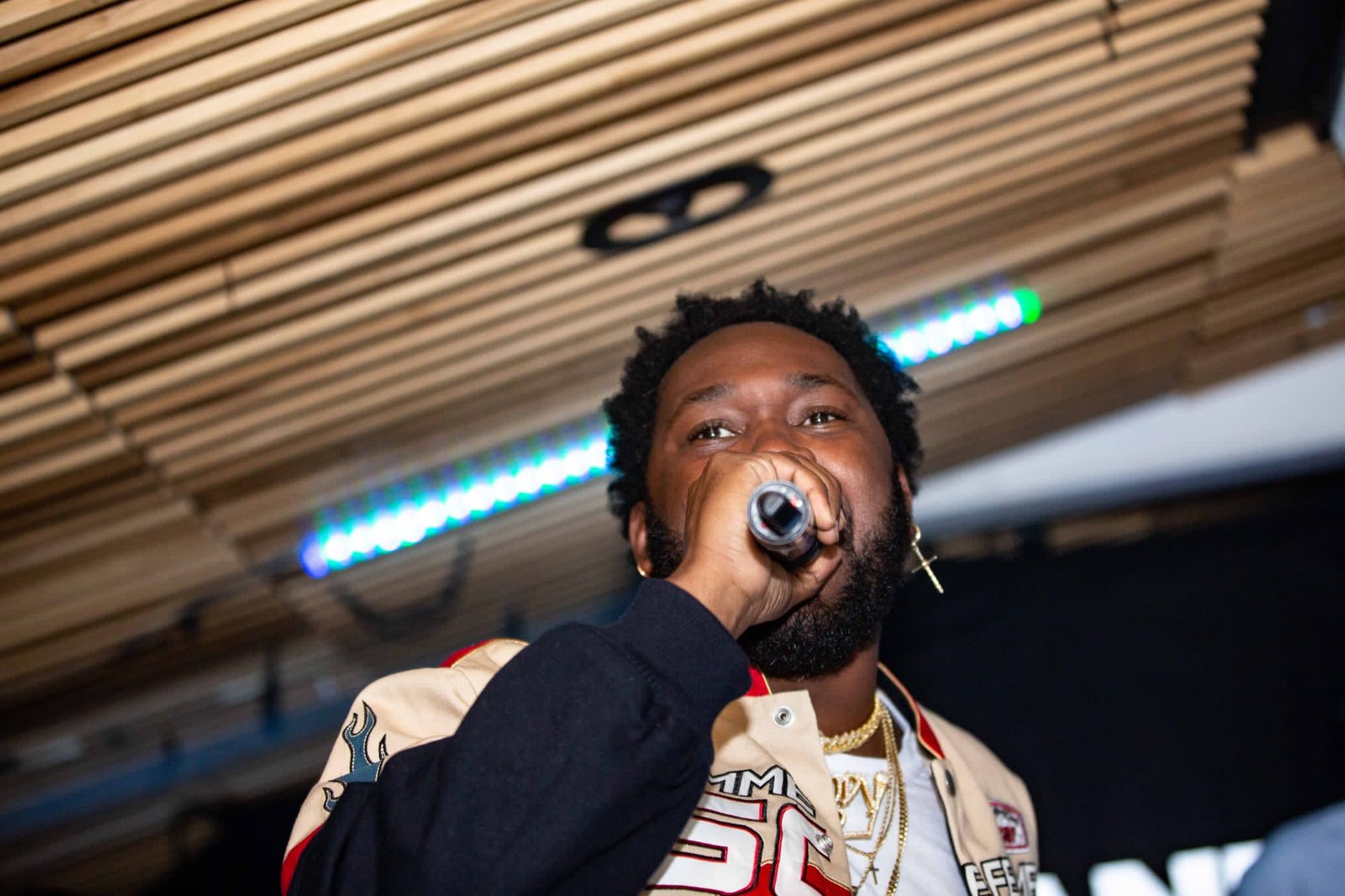 In describing himself, Kranium states he's "melodic, cool. I'm down-to-earth. I represent dancehall 1000%, and full of life." Most recently, Kranium unveiled his highly-anticipated EP titled IN TOO DEEP, with the title inspired directly by his current status in his music career, relationships, and his bulldog determination of achieving global success.
The Fox Magazine spoke with Kranium in downtown Los Angeles, in his few days in the city. Read below as we discuss.
They don't call you The Melody God for no reason. Do you still feel underrated?
Others feel I'm underrated. I feel like there's a disconnection between me being a dancehall artist from New York and representing it. Dancehall doesn't have many pipelines for the music to get across, so I wouldn't say underrated. Basically, we're a flavor. Not a priority.
What are you most excited for with your new project, In Too Deep?
I'm most excited about seeing fans' reactions, and the reception of the music. And most importantly, the growth of an artist. That's one thing I love the most about creating is growth.
Why is it called In Too Deep? 
In Too Deep is because I touched on the different aspects of relationships throughout this project, whether it's love, sex, toxic, happy, sad. There are so many different aspects of a relationship, that I've never actually gotten into before. I got very deep in this project.
Because I know women inspire a lot of your music, right?
90% of it.
Does that mean the songs are inspired by real-life things?
Yes, I'm a great storyteller in music. I don't do the metaphors, I don't do the extra, over-the-top. I don't really write music, I never really rapped a record in my life. I just go into the studio and sing things that I've experienced, and that's always worked.
How does this project serve as a new chapter for you?
It serves as a chapter where now, I'm more confident with taking risks and doing things. I passed the stage of worrying about what people think and what it's going to be. It's more of an example-setting for other artists who live in the States, that's trying to advance our music. That's basically where I'm at right now.
I was listening to "Paranoid," talk about linking with B-Lovee. I'm interviewing him in LA next week.
Dope. Me being a New York dancehall artist and he's big from the Caribbean, it's a dope vibe that we get a chance to collaborate. Being a dancehall artist on a drill beat, with a drill rapper from New York, I love the fact that it's a 100% pure New York vibe.
How did y'all tap in?
We went to the studio, my manager hit him up. We linked up in the studio, smoked a blunt, caught a vibe. We recorded the song in the studio. It was the right energy, the right vibe. It's good when artists work together because there's always a disconnection when both artists are in separate places. When you get to work with an artist and get to vibe with them, it becomes more personal, becomes more real, becomes more pure.
Is there a video coming?
There's supposed to be, this winter. It's crazy.
Are you cold in LA? People make fun of us because we say we're cold.
No, it's cold. I'm not gonna lie, it's cold.
What is it like back home?
It's cold back home, but this is… I think it's a mindset. Your mind is what owns it. Once you think it's cold, it's cold. I didn't come prepared for it.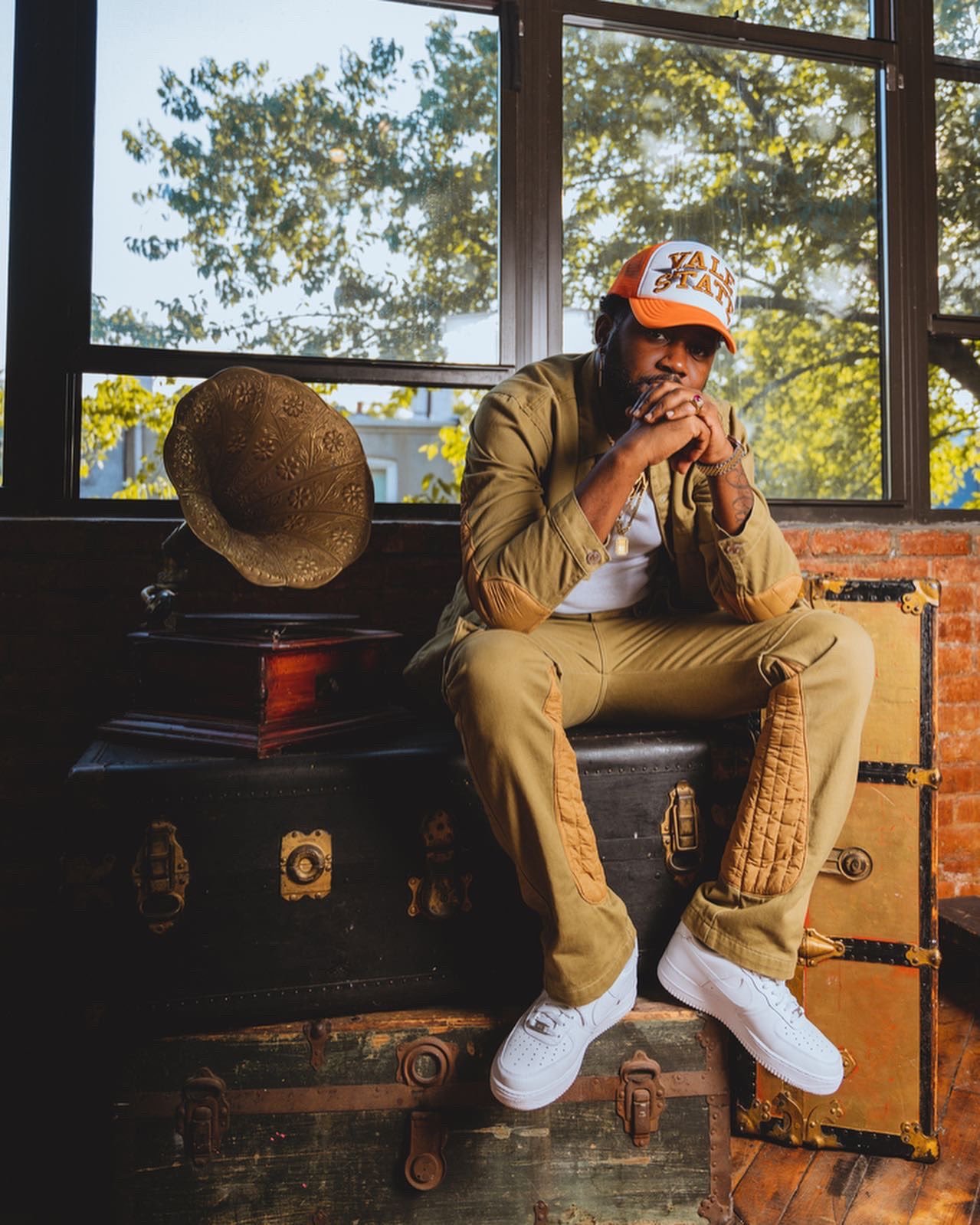 Back to the females real quick, what do you look for in a partner?
What I look for in a partner: realness, honesty. Little toxic, I like it toxic. [laughs] Vibe, understanding, and most importantly, they have to be creative. It doesn't have to be music, it just has to be heart. Whereas you're a photographer, it has to be something where I can talk and you could understand. Rather than some people don't have no clue about creativity, I don't like that. She has to be creative. Even if she's a house designer, I want somebody in my house that has that element to it.
When you make the songs, do you let them know who inspired what song?
No, never. I don't want to give them that ego. But I have specific people on records that was real, that know it was about them. I've made diss records that I made about somebody, it's funny as hell.
The Fox Magazine is all about inspiration, who or what inspires you the most?
What inspires me the most is life itself. Every day above earth is a gift. Every morning I wake up, I'm happy that I get the next 24 hours to be great.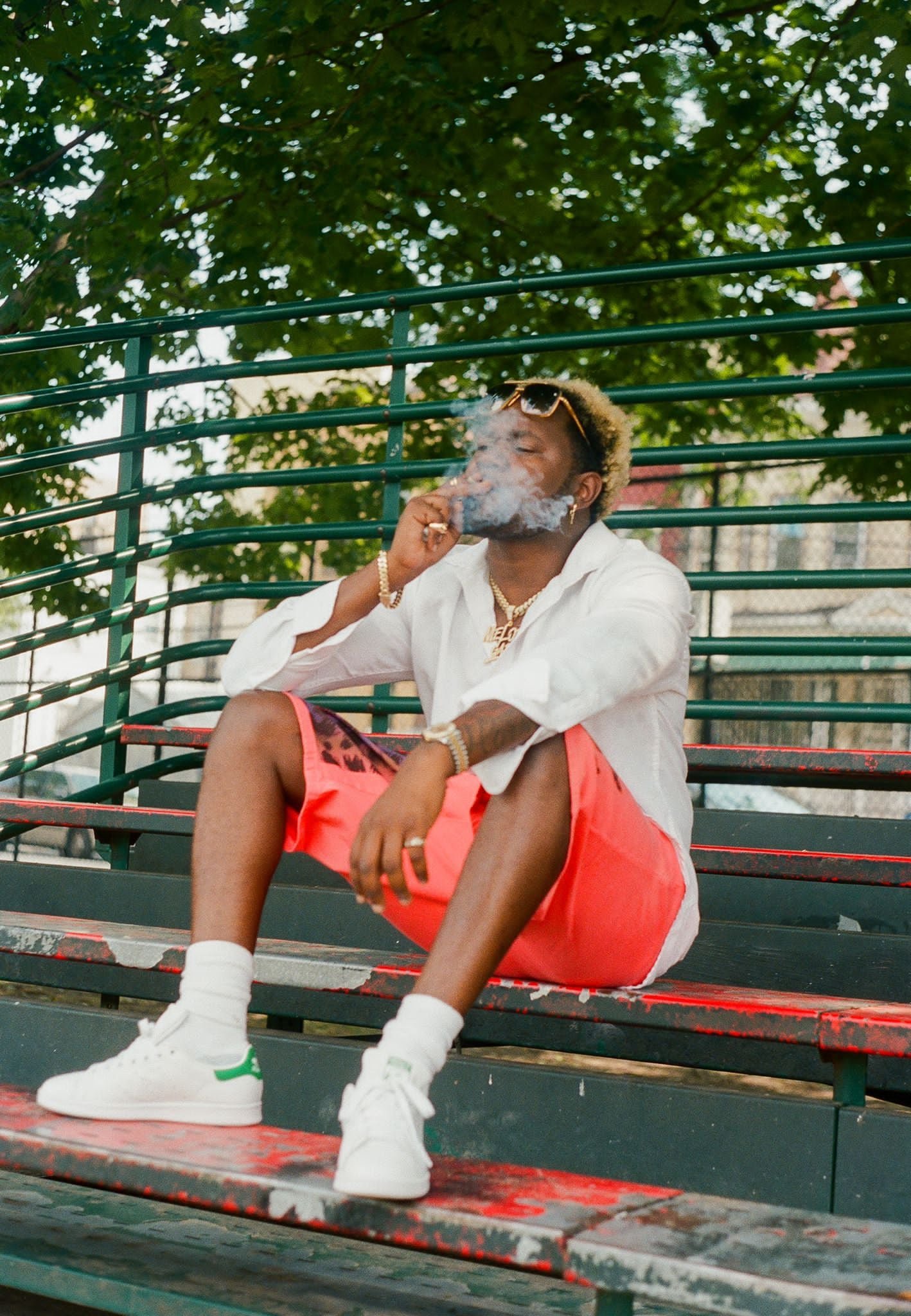 What inspires your fashion?
The lifestyle of people and others around me. The environment, a mood.
Do you like certain brands?
You know what's crazy? I love street brands. I love boutiques. I don't like name-brand clothes much, I like different designers. What I love lately, I love vintage. I like pieces.
What's something people would be surprised to learn about you?
Something people would be surprised to learn about me is that I don't sleep. I hardly sleep. I think I have insomnia, 100%. I don't sleep. I sleep like 2 hours a day.
Are you tired?
Nah, I'm not tired. I love life.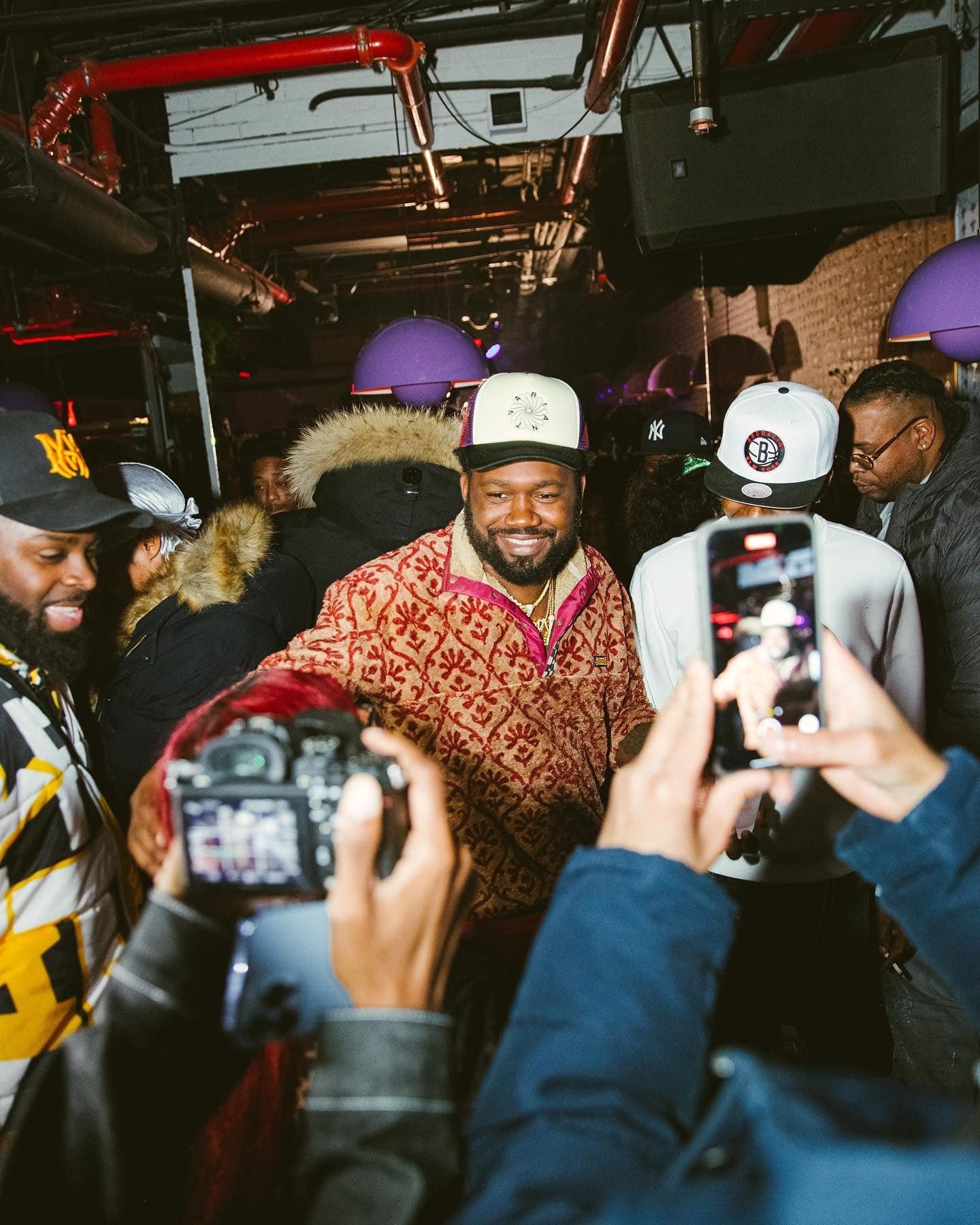 Are you up working, or…?
Yeah, I'll be listening to music. Okay, I'm addicted to music. I'll listen to different types of music, for hours on hours. I had a relationship where we broke up because of that. That's how bad it is.
You listen to that much music?
Yeah, because a musician doesn't have a way of training like the way sports do. A basketball player has a court. If you play football or soccer, you can go train and run. We don't have that, so my only practice is to keep me in the loop. I keep my mind fresh by learning what's good now. I like to stay on top of it. I know every young artist that's out, I don't care what genre it is. 90% of the time, I'm going to know who it is.
Do you have a favorite right now?
Right now, I love B-Lovee. Let me put it this way, I like records.
What's your favorite?
Right now, I like "Munch" because of the slick talk. I like slick talks and I like slangs. I love when an artist creates something that becomes a slang. For example, when Gunna did the whole "Pushing P." I like slangs. I like most music. I like young records, young artists, new sounds that I hear that I love. Back home in Jamaica, I love the new guy Valiant. Most of my culture, I see a lot in tune because it changes so much. What I listen to most, it would be dancehall obviously. The newer youth: Valiant, Skeng, Skillbeng.
Besides the cold, what's your favorite part about LA?
The houses. I like the style of the houses. I'm starting to build my house in Jamaica so I'm taking pieces of ideas from where I watch.
Did you drive through Beverly Hills yet?
Yes, I did. It's amazing. I love houses, I'm a house guy. I'm building my house from scratch. I can't wait.
I'm guessing you have your own studio?
Yes, I have my own studio in my house now. Because I live in New York, so now I want to go and build something from scratch. In New York, you buy how it is. Now, I get a chance to really create what I want. My idea is different rooms from my favorite places, so one room is my favorite place in France, South Africa, Ghana. Each room, I shipped all the pieces already from the place. It's gonna be crazy, pull up!
Do you have any goals for yourself as an artist at this point in your career?
No, I don't have any goals. Goals are limitations, so I do everything to the best of my ability. Whatever I get from that, I'll appreciate it.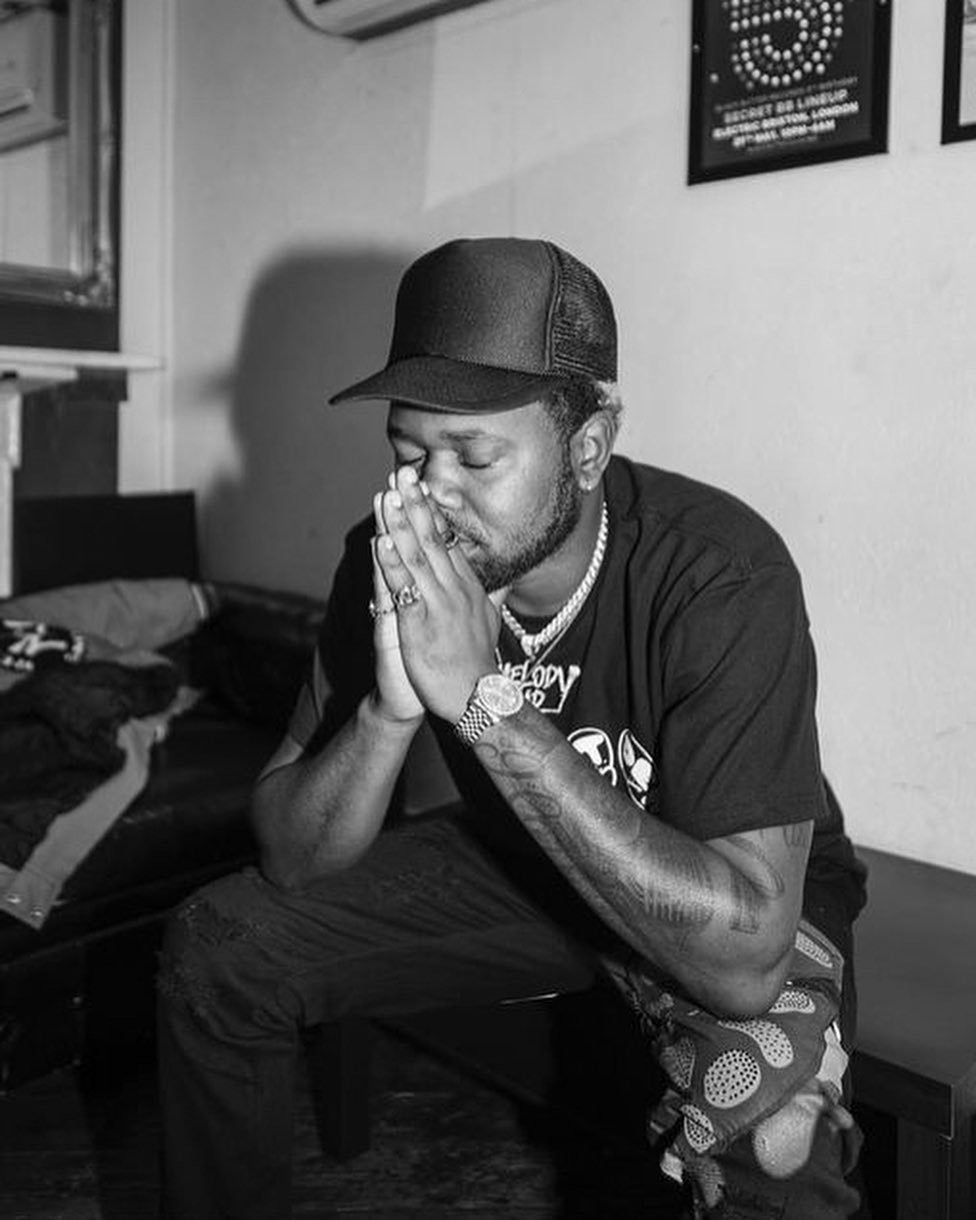 Where do you see yourself in five years?
Wherever my abilities take me. I do the best of everything I can do. Each day, I do my best. Whatever result I get in five years…I look forward to it.
Anything else you want to let us know?
Thanks for the love and support, I appreciate it. Big up everybody.
Listen to some dancehall music. I don't have to be your favorite artist, but find a dancehall artist to listen to because the music is that good.
---
Connect With Kranium!