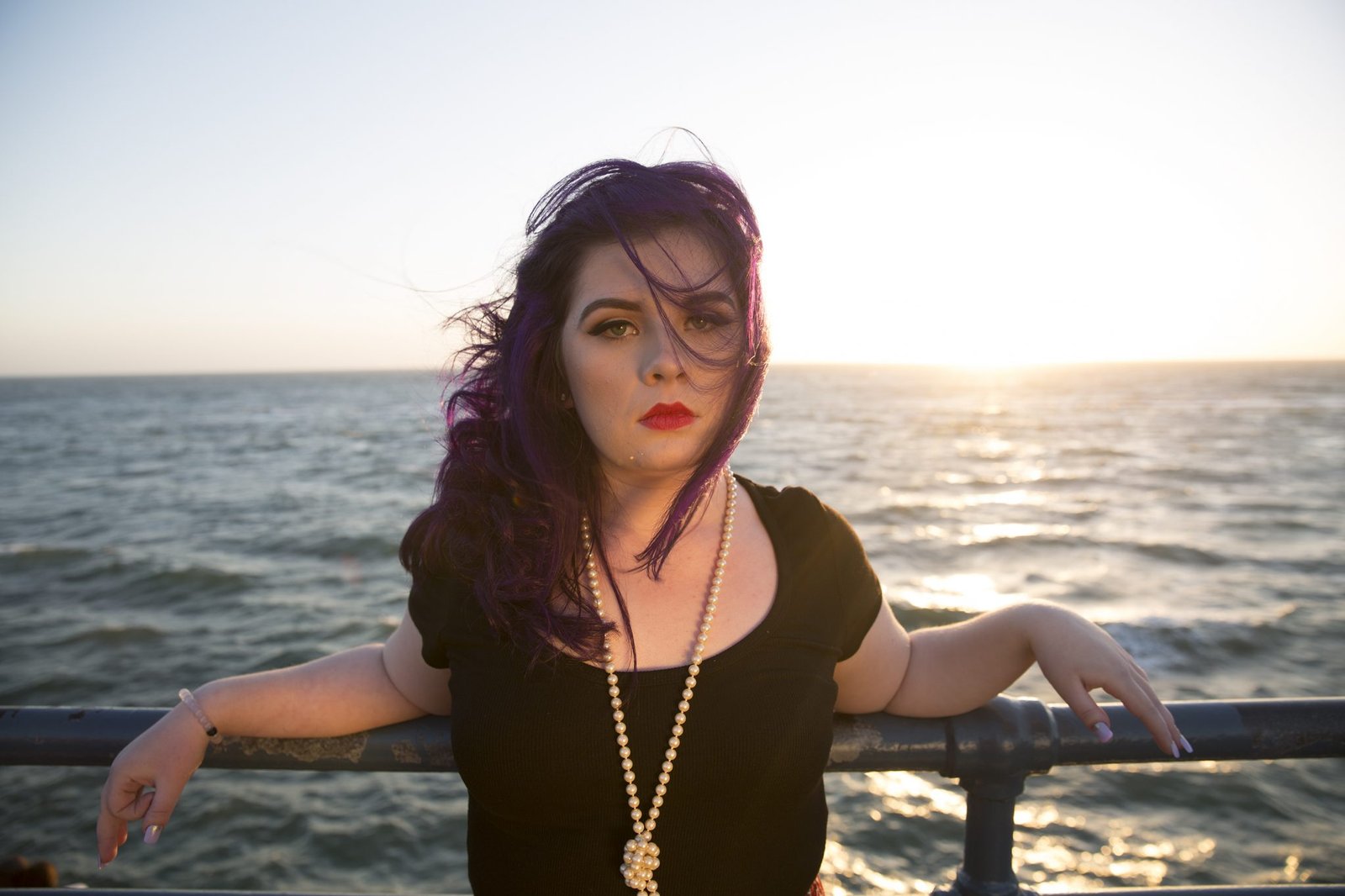 From Alaska to California, Lauren Dair Is Impacting Alternative Pop
Meet Lauren Dair, a 19 years old alternative pop artist based out of Los Angeles, CA.
"My favorite color is purple. My astrology sign is cancer. I consider myself an ambivert. I'm an old soul trapped in a young person's body. My favorite movie is "Almost Famous" and can probably quote it in its entirety."
We interviewed Lauren about her upbringing, inspirations, and plans with music in her new home of Los Angeles, CA.
Where is home?
Home is a variety of places for me. My real home is in Anchorage, Alaska, the place that I was born and raised. But at the end of the day, the bed I fall into is in a town about 30 minutes north of Los Angeles, California. Some of my family still lives back in Alaska, but my life really is based in L.A.
Where is your artistic home? What city, neighborhood or country helped inspire and inform your art?
I really find inspiration in wherever I am at the time. I find the most creative juices are flowing when I am in Nashville, Tennessee or somewhere I have never been before. I've written songs about Alaska and L.A., but there is something really cool about exploring cities that are foreign to me. Whenever I am traveling abroad, whether to Denmark, London, Amsterdam, or Italy, there is so much that inspires me. I remember going to Paris a couple years ago and I was adjusting the time change. It was probably around 5 AM and the rest of my family was sleeping. I sat on the balcony with my ukulele and watched the sunrise while playing Elvis Presley covers and started thinking about what it would be like to run into "the one that got away" in a city that you always talked about visiting together. Before I knew it, it was 7 AM and I had a completed song.
What was the last thing that inspired you?
The last thing that inspired me was a film called "Call Me By Your Name" that was recently released. I remember leaving the movie theater in awe and continued to think about it nonstop in the days that followed. There was something so pure and magical about that film that left me wanting to tell beautiful stories just like Luca Guadagnino. I think the music of Surfjan Stevens also had a pivotal role in the emotional impact that movie had on me because I've been listening to Mr. Stevens nonstop since.
As an emerging artist today, what would you say are some of the challenges you face?
Honestly? Getting exposure is probably the biggest challenge. It's crazy because we have more music and social media platforms than ever before. Even though we have all these networks, there is extreme competition with every other artist out there just fighting for a chance to be heard. While music platforms like SoundCloud have made it extremely easy for independent artists to put music out, there's just so much of it! I love music and this is a good thing, but it does mean that I have to work even harder to create songs and a brand that stands out. It's all about continuously working, creating, and improving.
Music is all about expression, what do you like expressing in your work?
Vulnerability. Creating something that others can really identify with. My motto is, "write the truth or do not write it at all". I want to write something that makes you sit and think, rather than fluff pieces that you will forget after listening to them. All the songs I write come from real experiences, whether one of my own or something one of my friends is going through. I always want it rooted in truth.
My song "Monster" may be one of the most vulnerable songs I've ever written and the response has been absolutely overwhelming. After winning the Stagelight Monthly Music Contest II and having Linkin Park share the song, I received a ton of messages from people telling me how much the song has helped them, their personal experiences with abuse, and how my art has inspired them. That is all I want; to really connect with other humans on an emotional level.
Has music always been your career plan?
In one way or another. I have always loved music and I always knew it would be a big part of my life. When I was a kid, I'm pretty sure my parents envisioned me as more of an Olympic skier rather than a musician. However, in the end, music won out over skiing. I originally started coming to LA for acting and took acting way more seriously than I did music.
I was constantly in classes, going on auditions, and filming. I was on a show called "New Girl" for a few years which was a ton of fun. I wasn't until I was about 12 years old that I started writing my own songs and really started taking music seriously. There was something behind the creative process of music that I really liked. When acting slowed down and shows went on hiatus, I really started throwing myself into music. I still am an actress, but music has definitely moved into the forefront.
The Fox Magazine is all about inspiration, what/who inspires you the most?
In general, I am continuously inspired by movies, television shows, concerts, and other forms of entertainment. I write songs that have a story and I feel like visual media is a great reference point for creating a strong storyline. Live music also gives me a huge adrenaline rush and fills my head with all sorts of ideas for songs.
In terms of people, I'm inspired by people who are hard workers and passionate about what they do. My mom has always inspired me. She has four degrees, got her last degree after having two kids, and has done everything in her power to give me and my brother the best life possible. People who work hard to reach their goals and power through the setbacks are the people who inspire me to continue pushing forward, even on the really hard days.
Name a few artists would you love to do a song with and why –
Oh man, so many artists! I love Ed Sheeran. I've met him randomly in the Nashville airport and he was one of the most genuine human beings I've ever met. He is a fantastic writer and has always stayed true to himself. I am a huge fan of Halsey and feel like she really paved the way for the Alternative Pop genre.
Growing up, Hayley Williams from Paramore really pushed me into songwriting, starting my band, and owning my individuality, so working with her would be incredible. I could name so many others for so many other reasons: Sia (incredible writer and her vocals are killer), Twenty One Pilots (their music has gotten through a lot), Colony House (current music obsession), Dave Grohl (because he's Dave Grohl – enough said), and the list goes on and on.
What's something people would be surprised to learn about you?
Education has always been important to me. So in addition to my music, I also am a full-time student at Berklee College of Music and I'll graduate in May 2018 with my degree in Music Business. I graduated high school at 16 years old and started college immediately after. So I will be graduating college at nineteen (which is absolutely crazy to think about). I'm overly ambitious and give 110% on all of the projects I'm working on.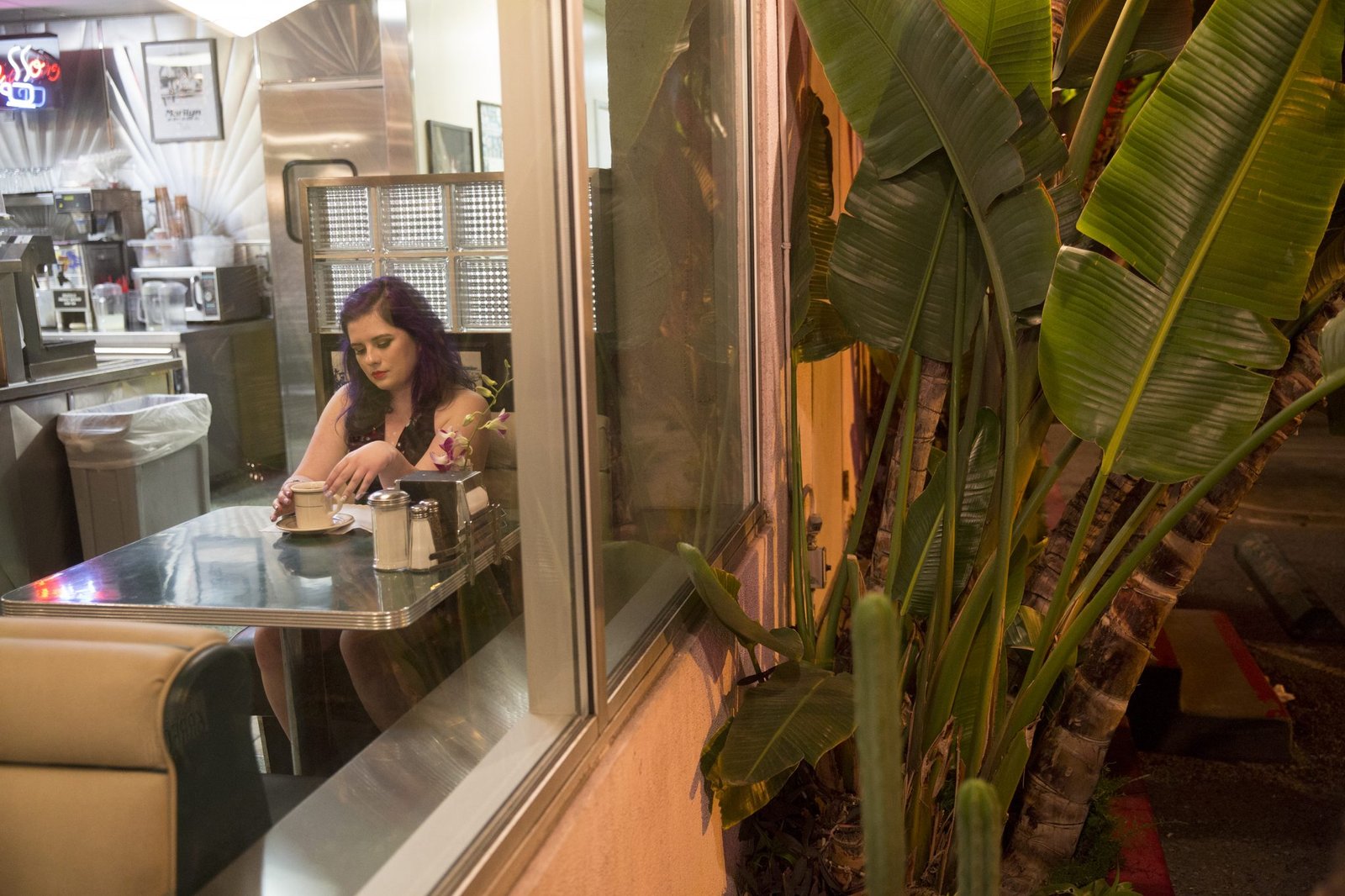 ---
Follow her journey!