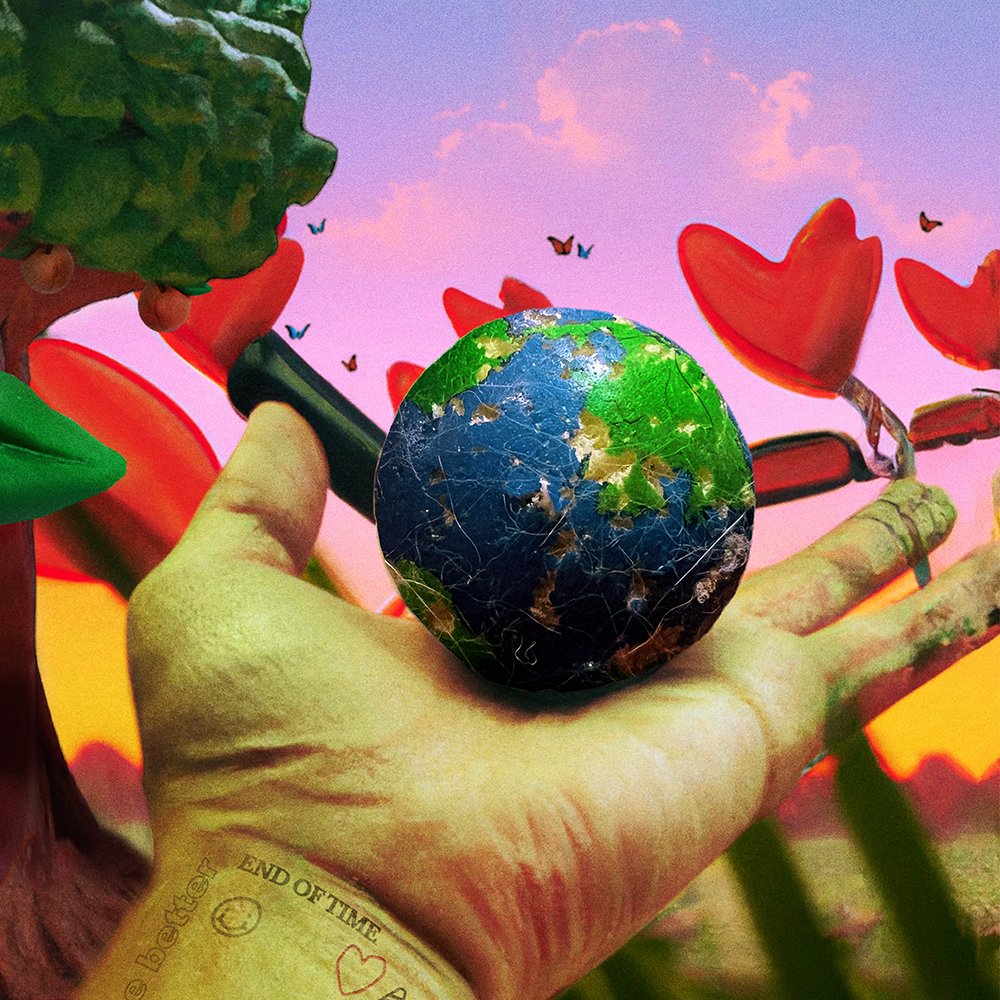 Music & Art Collective Peach Tree Rascals Drop New EP: End Of Time
Los Angeles-based music collective, Peach Tree Rascals release their new EP, End Of Time with a brand new track "I Need That".
The introspective new EP is synonymous with the group's long creative journey up to this point. With the many tumultuous distractions of modern living, they have finally made their way back to the thing that's most important to them, the present moment. Looking to get back to the things they love, End of Time highlights the expedition toward peace by engulfing negative energies in love and trust. Ultimately, they ponder the question: "if it was the end of time, are you in a place of love and happiness?"
The guys add:
"We feel like as time passes, we get lost and caught up in things that constantly take us away from peace in the present moment. Whether it's work, school, social media, relationships, etc. Everything feels like it's slowly draining our energy and pulling us away from the people, places, and things we love. This project is about us finding that peace within our own lives and experiences. It's about removing those negative energies in our lives and surrounding ourselves with love and trust. So that if the world were to come to an end right now, we would be content."
Formed in 2018, Peach Tree Rascals are staying true to the DIY mentality. They've received an impressive 1.5B overall streams and multiple viral singles such as, "Mariposa" which rose to #1 on the Alternative Radio Chart. Their latest EP, Does a Fish Know Its Wet received critical acclaim from the likes of Office Magazine, Billboard, VMAN, and Pigeons and Planes.
Peach Tree Rascals are a collective, dedicated to collaboration and community. They are a brotherhood, coming together to be more than the sum of their parts. Comprised of producer/mixer Dominic "Dom" Pizano, rappers-singers Issac Pech, Tarrek Abdel-Khaliq, Joseph Barros, and creative director Jorge Olazaba, the group started as a teenage "do-it-yourself" attempt at music, based out of a shed in San Jose, California. With most of the members being second-generation Americans (the sons of Palestinian, Filipino, and Mexican immigrants), they quickly realized a deep, natural connection with one another, and grew into a single, harmonious unit.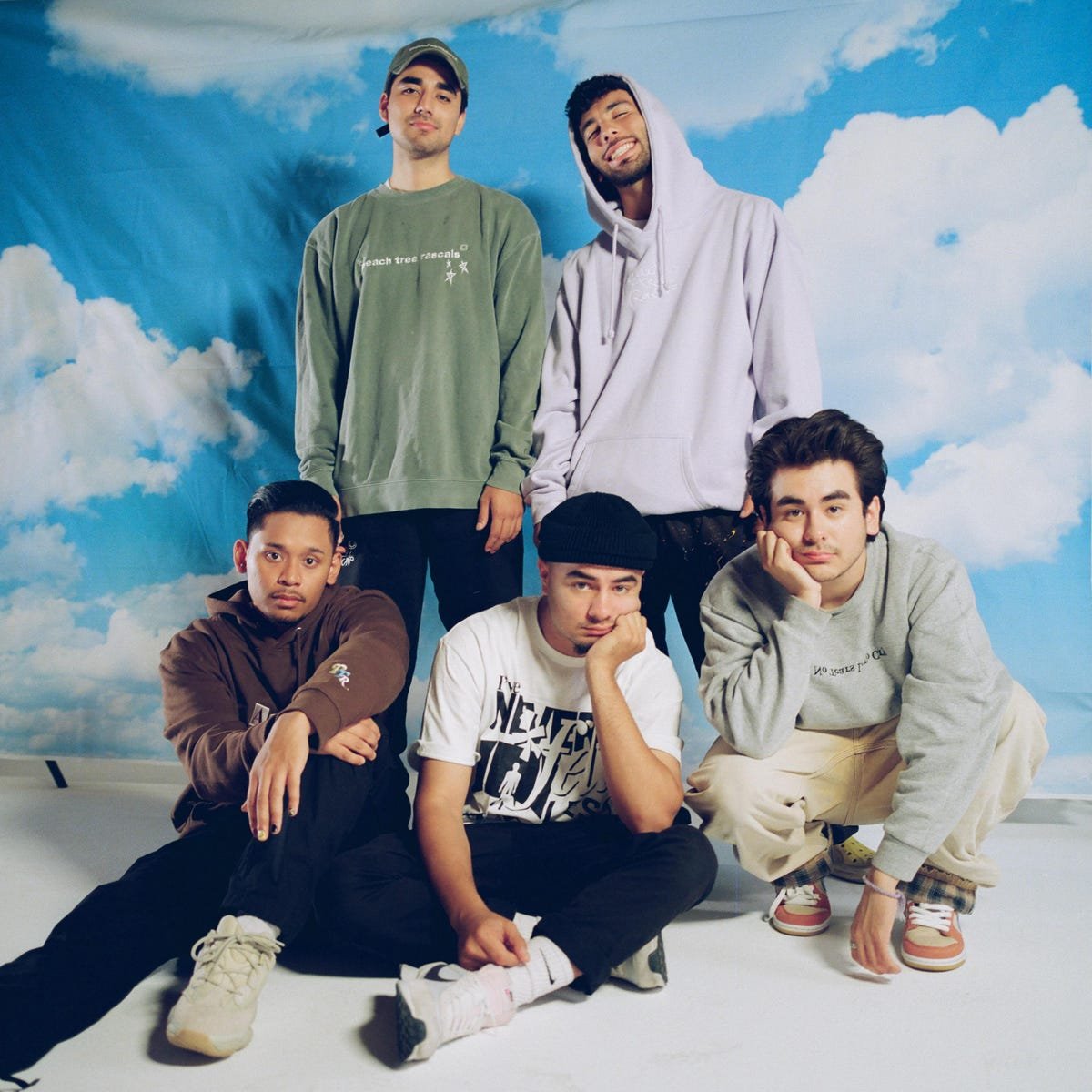 ABOUT PEACH TREE RASCALS:
Inspired by everything from Kendrick Lamar and Frank Ocean to The Beatles and John Mayer, Peach Tree Rascals blends the sounds of alternative jazz, funk, and hip-hop. Peach Tree Rascals started self-releasing music in 2018 and after 8 songs, have accumulated over 1.5 billion streams to date. Comprised of producer/mixer Dom, rappers-singers Isaac, Tarrek, Joseph, and creative director Jorge, the five-piece collective first met in high school in the Bay Area. Isaac, having had an early start in recording and releasing music, moved to San Jose where he befriended and eventually began collaborating with Tarrek, Dom and Joseph. Jorge rounds out the group, taking the lead on photos, merch, and music videos that help amplify Peach Tree Rascals' cross-genre appeal. Many of the Rascals are second-generation Americans with parents who immigrated from Mexico, Philippines, and Palestine. That immigrant mentality comes through in the way they approach the project and their work ethic. For the guys, Peach Tree Rascals is their extended family, and they've self-funded the project through various jobs including working at Red Lobster and their local print shop. As the group often says, "We're the Rascals and we do the best with what we've got, even if it's not much." All songs and visuals done in house. Songs accompanied by music videos and merch drops.