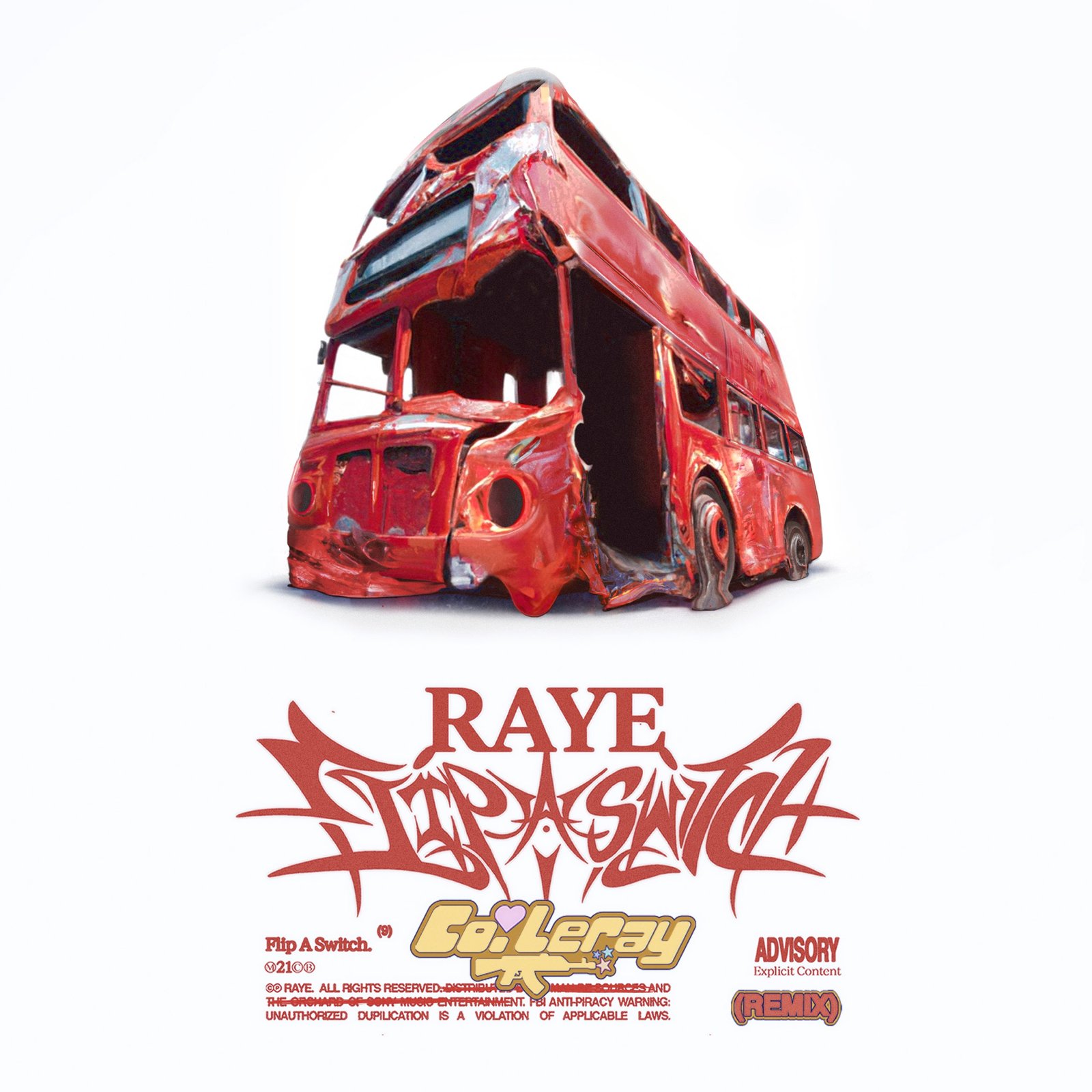 RAYE Shares New Remix Featuring Coi Leray: Flip A Switch
RAYE has released a rousing new remix of her 'My 21st Century Blues' standout track 'Flip A Switch' featuring the boundary-breaking rapper Coi Leray,  available to stream now on all digital platforms.
Co-produced by RAYE alongside Mike Sabath and Di Genius,  'Flip A Switch' is the latest hit taken from RAYE's debut album, My 21st Century Blues which hit No.2 on the UK Official Album Chart and earned her widespread critical acclaim for her raw songwriting, versatility, and musicianship.
RAYE is still riding high from the continued success of her inescapable global smash 'Escapism' featuring 070 Shake, which hit No.1 on the UK Official Singles Chart and is certified RIAA Platinum in the US and nine other territories with 800 million cumulative streams clocked to date. The track is the second biggest-selling single of the year in the UK so far and has earned RAYE her highest-peaking song on the Billboard  Hot 100 (#22). It also topped the viral music chart on TikTok – boasting 5.65 billion views and 1 million original creations and continues its reign as the #1 Most Shazamed Pop Song in the U.S. for the last 8 consecutive weeks.
RAYE recently appeared on the cover of UK magazines such as Cosmopolitan, Wonderland, Time Out, and DIY, alongside a career-defining appearance on the NPR Tiny Desk concert series. RAYE  made her US TV debut on The Late Show with Stephen Colbert, alongside a heart-wrenching rendition of her powerful feminist anthem 'Ice Cream Man' on Jimmy Kimmel LIVE!
RAYE is gearing up to continue her most extensive year of touring yet. After wrapping a sold-out arena UK tour with Lewis Capaldi and a string of sold-out solo headline shows including one at London's Roundhouse, RAYE returns to North America as the special guest supporting Kali Uchis on her Red Moon In Venus Tour from April 25 to May 24.  Beginning in June, she will then join SZA's S.O.S. Tour for 13 shows hitting arenas throughout Europe and the UK including four at the O2 Arena.
RAYE will also make her debut at numerous festivals including Glastonbury (UK), Longitude (Dublin, Ireland), Mad Cool (Madrid, Spain), Life Is Beautiful (Las Vegas, Nevada), and All Things Go (Columbia, Maryland). To close out the year, RAYE will kick off a second leg of solo headline shows covering the UK and Europe in November and December, with more announcements to come!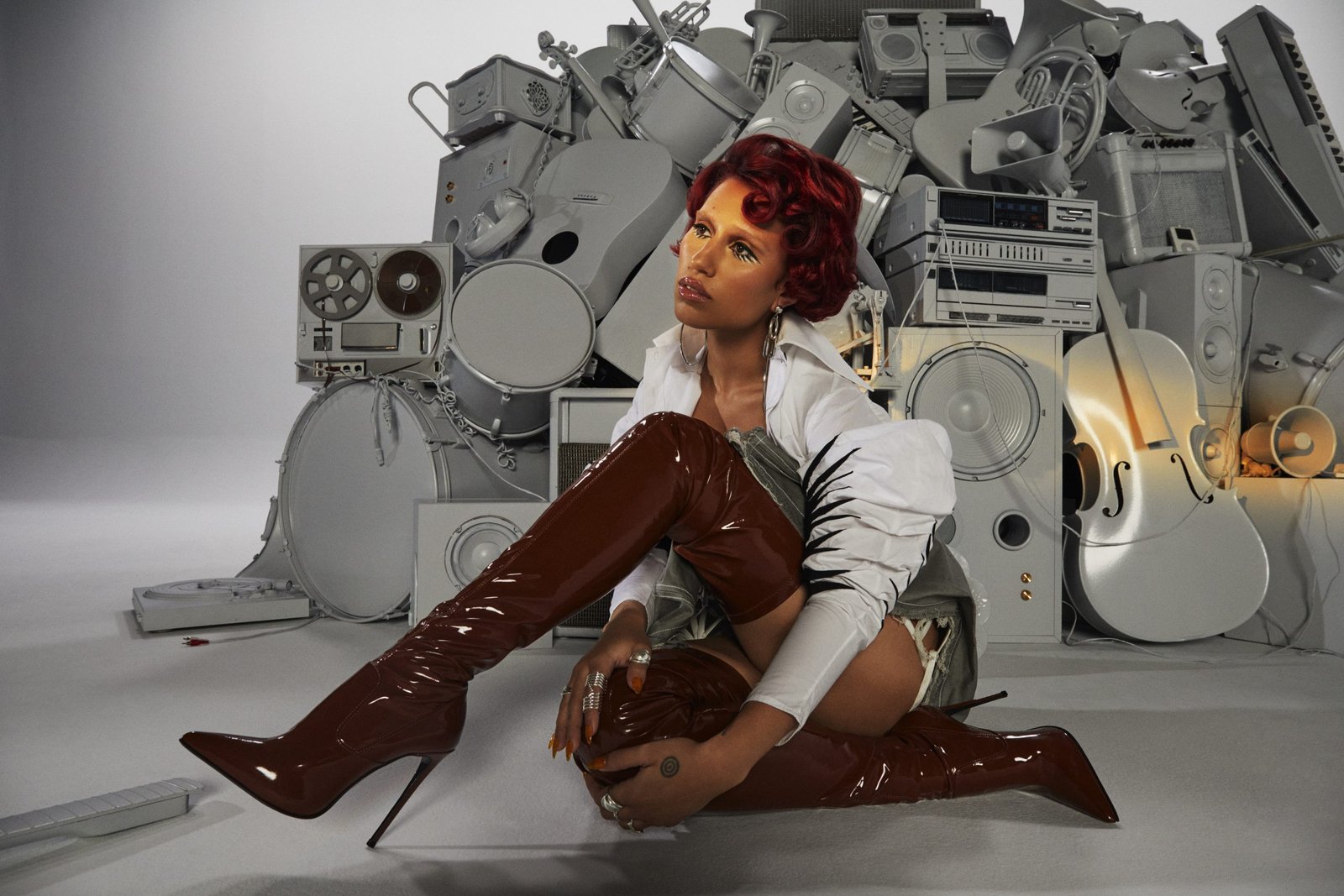 TRACKLIST
Introduction.
Oscar Winning Tears.
Hard Out Here.
Black Mascara.
Escapism. (feat 070 Shake)
Mary Jane.
The Thrill Is Gone.
Ice Cream Man.
Flip A Switch.
Body Dysmorphia.
Environmental Anxiety.
Five Star Hotels. (feat. Mahalia)
Worth It.
Buss It Down.
Fin.