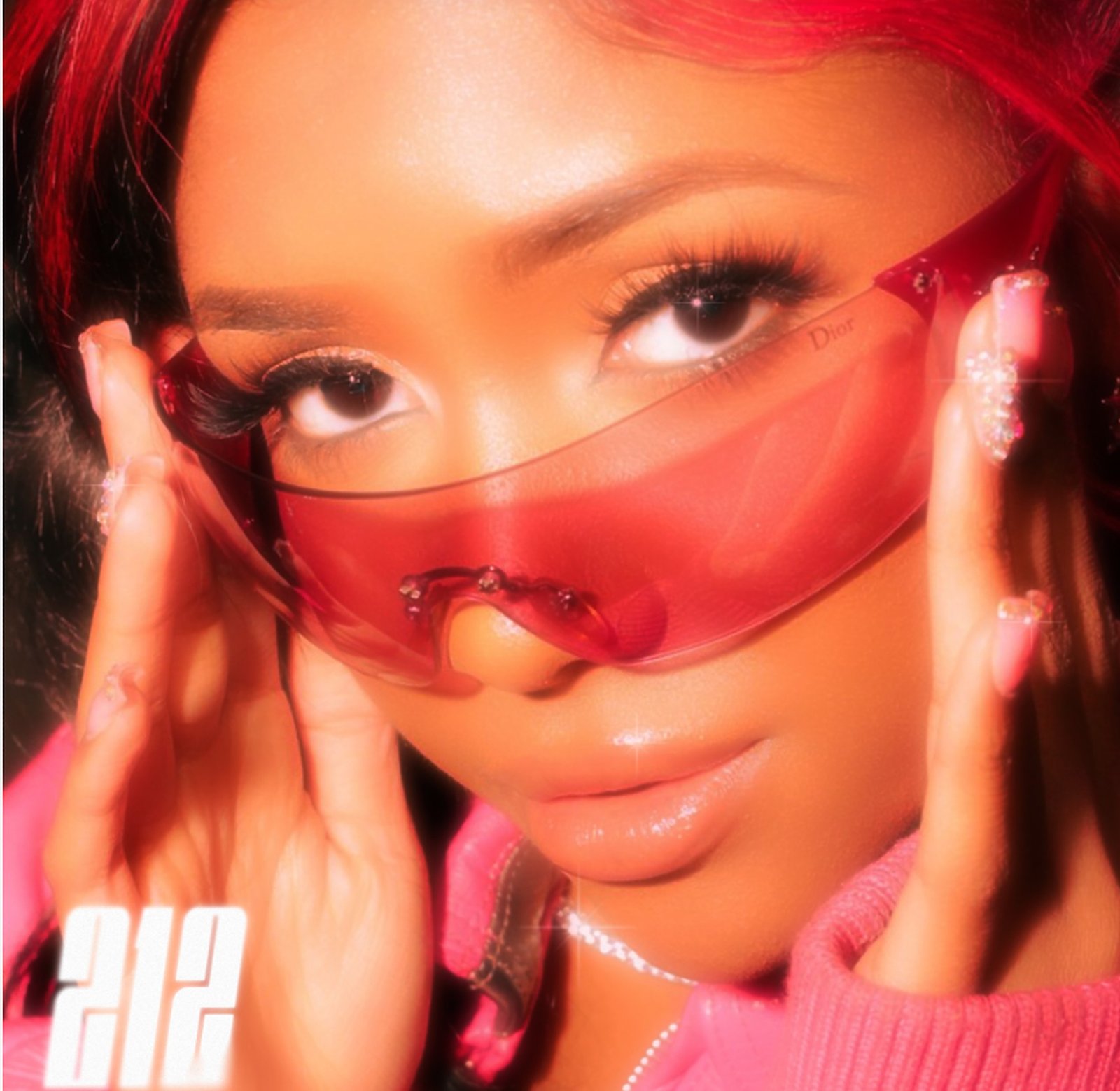 Rising R&B Royalty Journey Montana Blows A Kiss To Harlem On New Single: 212
Harlem's R&B princess Journey Montana releases her latest single, "212," the singer/songwriter's first release after newly signing to Los Angeles-based independent record label 10K Projects.
Accompanying the track is the official video, directed by Panoramic Films, in which Journey invites viewers into the middle of the city that raised her, giving them a glimpse into the energy that inspired the song. "212" pays homage to the iconic New York area code with Journey's hypnotic, confident croon.
With drum beats you can feel in your head and your stomach, the Harlem-bred singer floats over the sultry production effortlessly as she bares her soul layer by layer. As she reflects on the near-universal fears of growing old, bad exes, and her drive to succeed, she remains with her feet planted firmly on the concrete.
The accompanying video is full of familiar Harlem iconography, from shiny bamboo hoops embellished with Journey's name to the solace of the nail salon, hair salons on park steps to the echoey apartment hallways. Like everything she does, "212" is a love letter to the city that made her, and she always knows she can find her way back.
"'212' was written as a representation of my homecoming back to Harlem, NY," Journey Monanta explains. "Moving back home from Atlanta was a lot, but Harlem is and always will be my home. As I'm introducing myself to the world, this is something everyone must know as they really get to know me. My first steps, my first kiss, my first song was all in Harlem. No matter where I am in the world, '212 is what I'm made from' and I hope no one ever forgets it."
Journey's latest single arrives fresh off signing to Elliot Grainge's independent record label 10K Projects as she quickly proves herself to be one of R&B's rising stars. Amidst New York's booming drill scene, Journey is the other side of the sonic coin while still maintaining the honest grit that makes the city so iconic. "212" continues her hard-hitting run, after last year's slew of successful singles which included tracks such as "Looking For Love" and "Bad Decisions," the latter of which boasts over a million Spotify streams after going viral on TikTok.
Hot off a stunning On The Radar freestyle and a live performance for Los Angeles' TheBasement Series, the stars are aligning for Journey to be a playlist staple for the summer. She's also gearing up for her first headlining show in Los Angeles on Wednesday, May 10 at The Peppermint Club. Get tickets HERE. With new music on the way, 2023 is expected to be the rising star's biggest year yet. Bear witness to Journey Montana's ascent to R&B royalty.
ABOUT JOURNEY MONTANA:
For Harlem-born and raised Journey Montana, her destiny was paved after Mariah Carey's vocal coach commented on her perfect-pitched wailing as an infant. The 19-year-old singer eased her way into music by singing into her MacBook and eventually uploading covers of popular songs on Instagram and YouTube, attracting the attention of producers and fellow musicians. Her 2021 debut, IN & OUT, synthesized the essence of cool-girl R&B full of glossy lips and juicy gossip, quickly followed by viral hit "Bad Decisions" in 2022 which catapulted her career amassing millions of streams. Fresh off a recently signed record deal with 10K Projects, Journey Montana is ready to keep the momentum going as Harlem's rising R&B princess with more music on the way.