R&B-Soul Newcomer Noah Guy Releases New EP: Who's Taken Time?! (Act I)
Buzzing bedroom-soul singer & songwriter Noah Guy releases his brand new EP: WHO'S TAKEN TIME ?! (ACT I) featuring his new track and video for "STOP BANGIN' MY LINE."
Building off the emotional rawness of Noah Guy's 2021 debut EP is it real?, WHO'S TAKEN TIME ?! (ACT I) represents the sound of an artist continuing to color outside the lines of the soul. This new music is the byproduct of his changed physical surroundings — a cross-country move from his East Coast roots to Los Angeles — where the perpetual sunshine has helped him uncover a new, lighter side to his moody sound.
The new EP features previous singles "5 MO' MINUTES" and "2 DOGS 1 LEASH," a dreamy tune that quickly surpassed the 2 million stream mark and gained acclaim from the likes of Billboard, 1883 Magazine, and more. Along with the new EP, Noah Guy's newest single, "STOP BANGIN' MY LINE" carries encoded "self-help" messaging underneath a veil of high octane, retro-futuristic, soul-pop. Carving through rhythmic hip-hop flows, dynamic vocal layering, and a head-knocking hook that punches through unique programmed drum patterns, Noah Guy's catchiness and feisty lyricism/vocal delivery.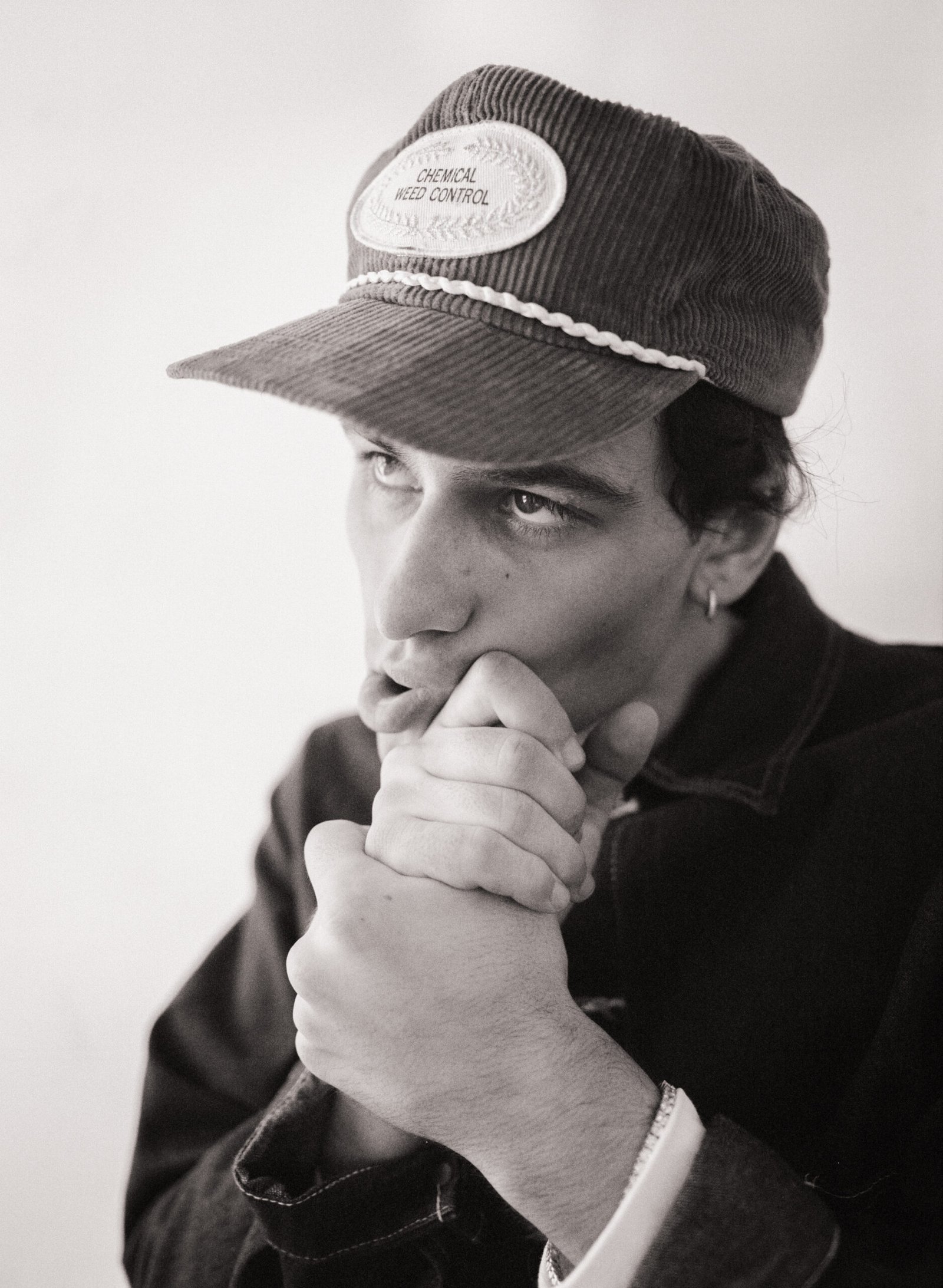 Last Month, Noah Guy released "SMALL TALK CAROLINA" with The Spirit of New Orleans Gospel, who received a GRAMMY Award for their contributions to Jon Batiste's "Freedom." Beyond that, Noah also tapped in with GRAMMY, Golden Globe, and Oscar-nominated multi-instrumentalist Solomon Fox, Emmy award-winning jazz artist Braxton Cook, and Tampa-born R&B recording artist Amaria who all collaborated on the song.
Connect with Noah Guy