Rising R&B Singer-Songwriter Miya Guggs Releases New Single: Situationships
Rising R&B singer and songwriter Miya Guggs has released her new single, "

Situationships"

written by herself and produced by (ProdRicci).
This new track tells the story of a person trying to manage their emotions and expectations in a relationship.
"Situationships", Miya Guggs' latest single, provides insight into her songwriting process. The song tells the story of a person trying to manage emotions and expectations in a relationship.
"I was on Twitter one day and one of the topics that was really trending was situationships, and I was like, 'I can talk about that because I've experienced that,'" Guggs recalls. "So, I kind of put my little take on it – my little two cents and it became something really cool. It was how I was feeling in that moment and it came out really great."
Unapologetic and focused are two words that describe Miya Guggs.
The qualities that allowed her to be an elite athlete on the basketball court now help the independent artist launch her music career. A woman of many gifts, Guggs' talents on the hardwood allowed her to earn a scholarship to her hometown college basketball team, Kansas City Community College. Nobody would have blamed her if she had pursued her hoop dreams to their logical conclusion – a college education, maybe attracting the attention of a Division One school and becoming a Lady Jayhawk and achieving the ultimate dream of being drafted into the WNBA.
Miya, however, had a different dream. A dream that she first spoke into existence during late nights in the presence of her aunt, Denise.
"We would sit there and watch music videos because she and I are night owls," Miya recalled. "We would be up watching music videos, and I remember watching those videos and I was like, 'I want to do that.'"
Against all odds, Miya's aunt immediately encouraged her niece to follow her dream.
"She was like, you can do this, and I was on my way," Miya said.
The singer and songwriter also received support from her parents to pursue the music that constantly played in her head and her heart – even when Miya was on the court. With the encouragement from those who cared for her the most, Miya was all in.
"A lot of people expected me to have a back-up plan, but I don't really believe in that," she noted. "I'm just going to keep going and it was nice to hear encouragement, especially at a young age, because most people will tell kids to be more realistic. I appreciate what my auntee told me and I feel like the universe spoke through her."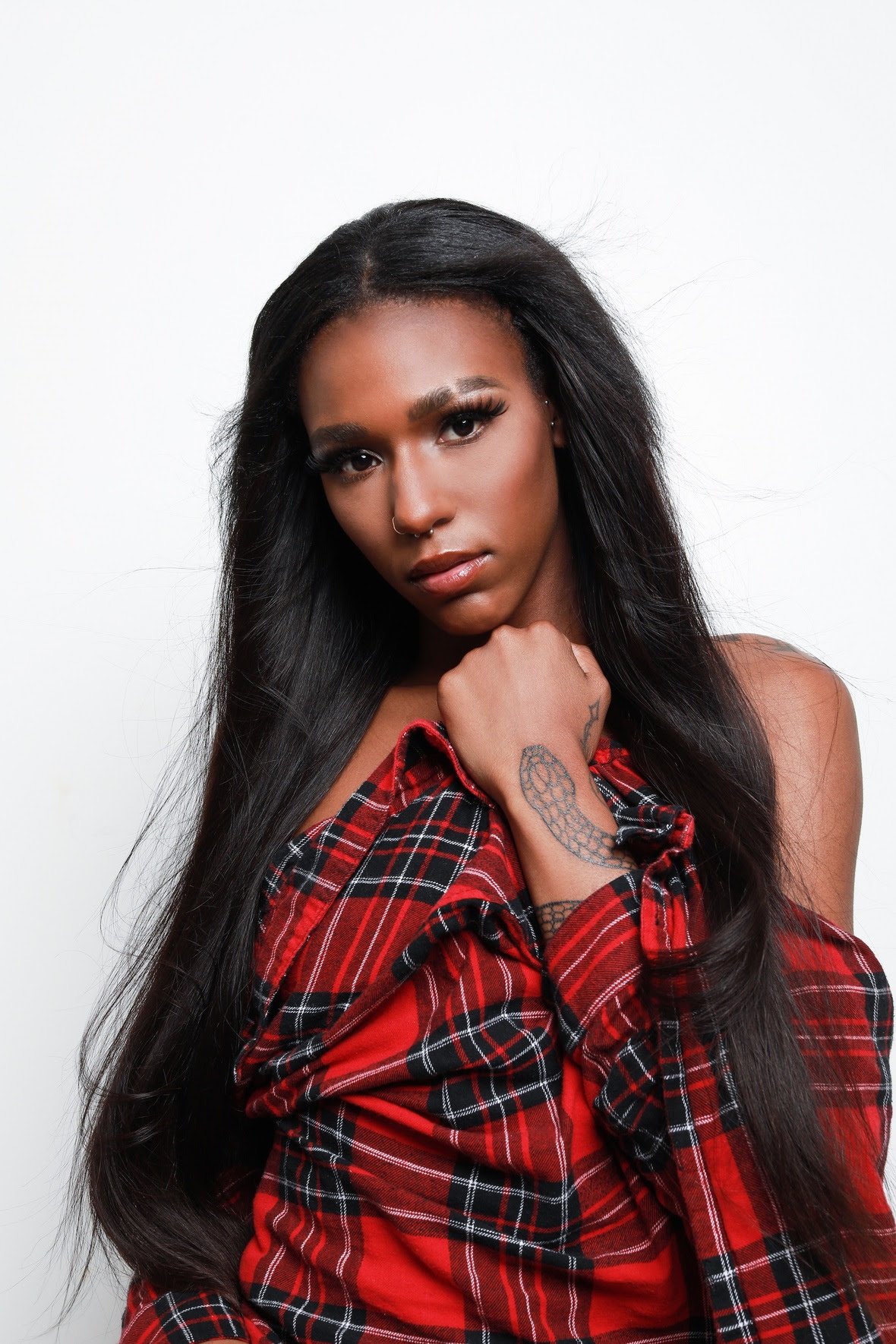 So, Miya decided to devote efforts to pursuing her passion. The results can now be heard in a series of singles that showcase a vocal range and diversity that allow her to move from sultry ballads like "Situationships", to conversational rapid-fire, hip-hop inspired delivery of "Bad Boy", a club banger where Miya playfully and seductively where she lets a roughneck guy know that she can be his ride and die chic.
Miya takes her next step in her career when her EP, Patterns, drops later this year. The EP will be a mix of new tracks and tunes from her existing catalog. She said that the album's title tells a story.
"I'm excited for that and I am putting the finishing touches on it," she says. "It actually refers to the patterns in relationships that I've seen that are just negative and I am kind of making people aware of that."
That mindset of using music to seek truth shows that Miya is following a path laid down by singers like Amy Winehouse, SZA, and Jazmine Sullivan.
"All of those women are unapologetically themselves and that is what draws me toward them, and that is what inspires me to be unapologetically myself," she said. "That is what it's all about. Following your own dreams and being an inspiration to others to achieve their dreams. The same thing that those artists do for me, I want to do for others."
"Situationships" is available on all streaming platforms now and will appear on Miya's forthcoming debut EP, Patterns, set to be released this summer.