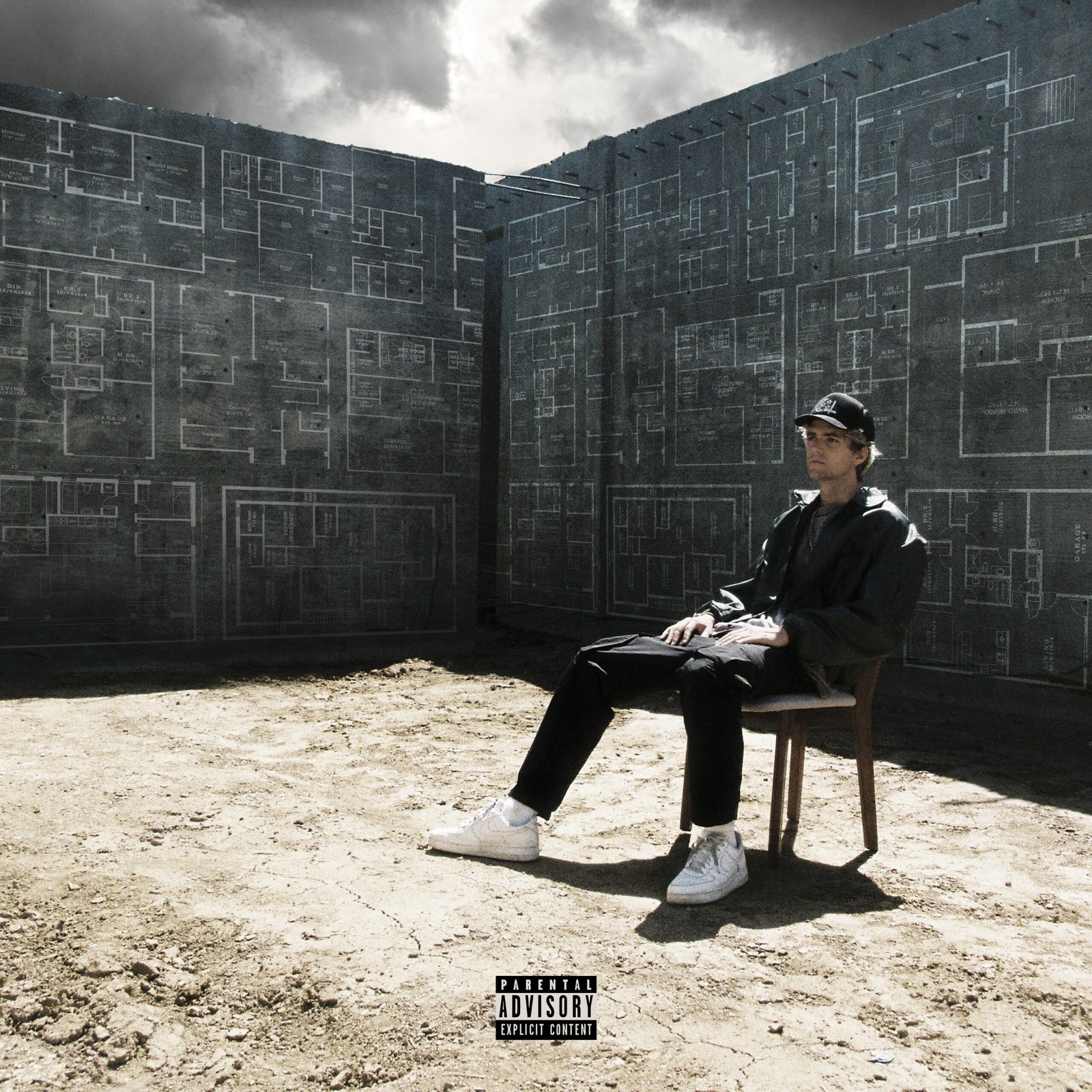 Nordic Singer & Songwriter TREVIS Debuts EP 'Floor Plan' & Leading Single 'Let Me Know'
Following through with what's been a consistent year (so far) with sultry sizzlers and summer-ready bangers, the Norway-born and LA-based prodigy Trevis has shared his highly anticipated EP 'Floor Plan' alongside leading single 'Let Me Know'.
Housing pre-released singles 'All Night', 'Company For Now', and 'Avenue' (both of which have accumulated over 10.5 million TikTok views and counting), the 'Floor Plan' EP delves deeper into a relationship Trevis went through, exploring the highs and lows that come with seeing someone, 'Floor Plan' is spread across six tracks that each boast his versatility.
Welcoming the project with 'All Night' Trevis' silky tone and plush melodies sit at the forefront of this sultry track. Calling on UK brothers Sons Of Sonix for production, Trevis details a late-night drive around the city with a new love interest further emphasizing the lust and desire that comes with meeting someone new. Maneuvering into fan-favorite 'Company For Now' which gained traction on TikTok, was originally sparked by a young lady whose confidence when approaching him inspired the track. Co-produced by Trevis alongside JV The Producer and JNS, this R&B-soaked single is perfect for those hazy nights out. Taking a slightly different approach sonically in 'Avenue', this indie-infused single contains strains of pop further illustrating his versatility.
Reaching that point of limbo in a relationship where you aren't quite sure what to call it, Trevis found himself going back to the club to distract himself which only made him feel more alone.
Co-written alongside long-time collaborator Varren Wade (Drake, Ella Mai, Giveon, Stormzy) 'We Should Think It Over' is the classic wheel-up worthy love song that's underpinned with an acoustic production courtesy of Trevis that compliments his bouncing melodies and songwriting ability. Delving into the insecurities that start to emerge in a relationship, his love interest shows a more vulnerable that Trevis hadn't yet seen. As we begin to close out the EP, 'Sleep Sound' encompasses a more trap feel. Glossing the skittering beat with his caramel tone, Trevis explores the relationship going sour,
"Got my own thoughts, but I can't control you / Gotta mind of your own, only you can do you / Switched so fast now I'm scared I'ma lose you / Been together for a while and I thought I knew you" he sings.
Realizing that it's now out of his control and the only thing he can do is react, we journey into the leading single 'Let Me Know'. Enriched with feel-good energy, 'Let Me Know' was made after a night out at 4 am in LA. Capturing the energy in the club and channeling it into this track, 'Let Me Know' is the most fun and vibey record on the EP.
"It was also the fastest record we wrote and recorded", Trevis explained.
Paired with a set of picturesque visuals for 'Let Me Know', Trevis heads overseas for a cinematic ride to the beach with a fellow love interest. It's safe to say he's taken us on a journey through modern-day love and in turn, unraveled different layers of himself,
"Floor Plan is the best reflection of who I am as an artist in this moment and time. It's the start, the core, and the blueprint of my career. When I was younger, my father played folk-indie guitar. When I was 16 years old, I moved to the United States on my own.

I went to high school in Los Angeles, where most of the music I heard was Hip-Hop, Trap, and R&B. I want listeners to feel the highs and lows that each song makes me feel since Floor Plan is based on a story about one girl and the situations we went through."
With previous support from DJ Target and Nick Bright at BBC Radio 1Xtra, Notion, Clash, Noctis, Industry Me, Kim Davis at BBC Radio London, Trickstar Radio, Pentagon Magazine, and more, Trevis is steadily becoming a reputable name. Born and raised in Oslo, Norway, and Andalucia, Spain before moving to Los Angeles with a family friend following an injury that sent his mental health spiraling, Trevis began to explore his love for music. Sitting in the studio in his spare time with Harmony Samuels and the BOE Camp studio sessions, Trevis would watch and learn from the hit-making musicians that entered their space. Taking the time to find his sound, he's since opened for The Vamps, performed at the US Open, and gained an impressive following that's waiting eagerly for his next move.
"Aspects of his Nordic background remain, illuminated by the glitzy glow that Stateside sounds can offer." – CLASH
Stay up to date with TREVIS by following his socials for news about upcoming releases & more.

INSTAGRAM / TWITTER / TIKTOK / WEBSITE / FACEBOOK