Experimental Electro-Pop Duo Soft Streak Inspires New Visuals
Soft Streak is the brainchild of Los Angeles-based musicians Tori Schachne and Colton Toy.
Brought together in college by a mutual love of the same music, the experimental electro-pop duo combined their classical and jazz backgrounds to create an intoxicating sound which has been resonating with listeners across the nation. Having previously performed separately in various projects, the two soon discovered their musical chemistry and have since established their unique blend of dreamy soundscapes and gritty guitars.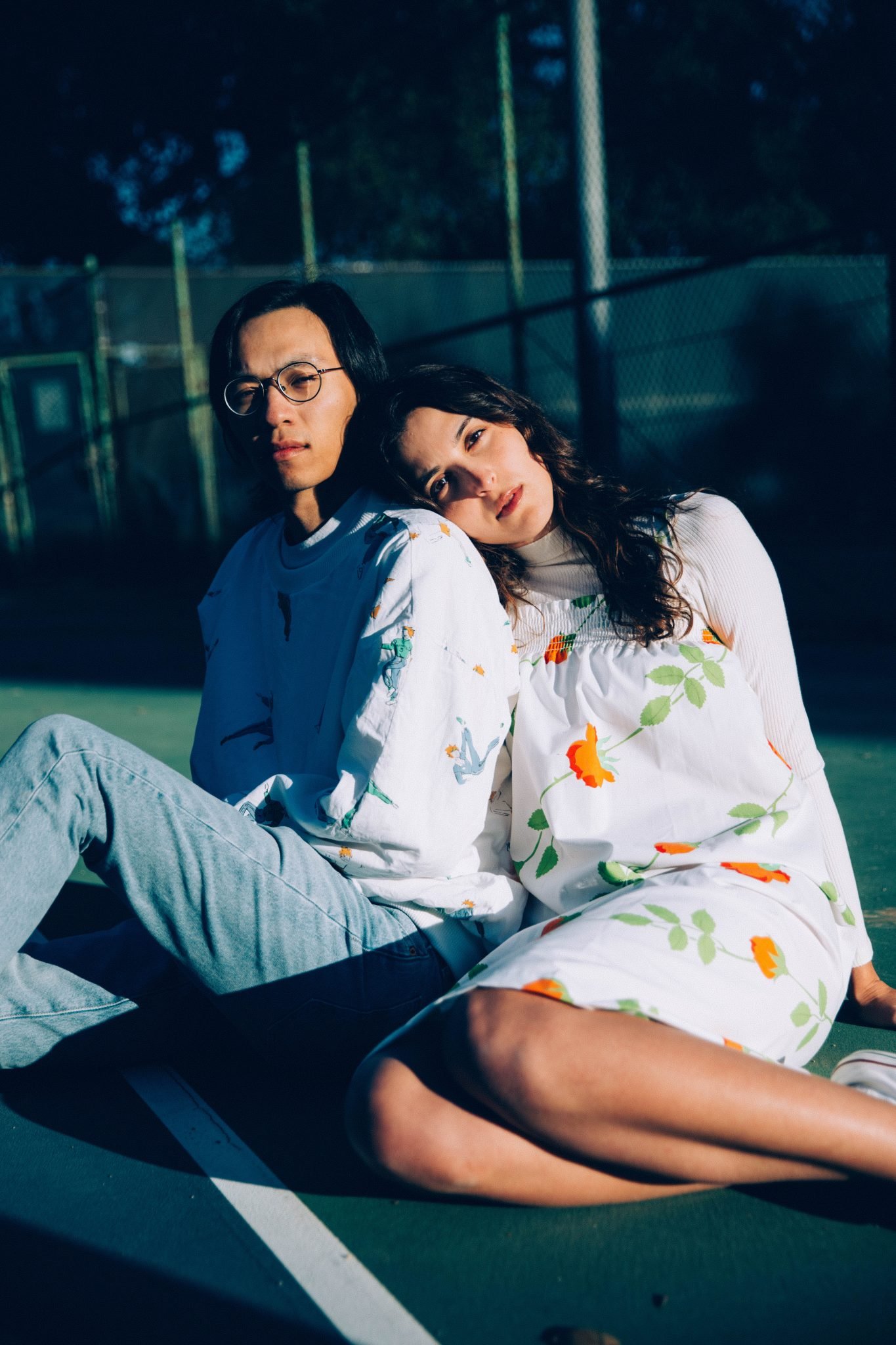 Their latest single 'Reasonable Lie' exudes muted resonating guitars and warm vocal tones, all tinged with glistening synthesizers. Thematically, the song narrates the story of a relationship that produces more damage than good, but both parties choose to lie to themselves about the reality of the situation. Schachne reveals, "Sometimes we believe it's easier to lie to ourselves and each other than deal with the fallout of breaking up the relationship."
The duo created a fitting vintage style music video for the song. Inspired by the 1975 arthouse film "Jeanne Dielman, 23 quai du Commerce, 1080 Bruxelles," the visuals show the monotonous daily routine of a housewife. Schachne explains, "At the end of the video, we can gather that her life and her relationship feel like a lie to her, but it is easier for her to lie than to admit to herself that she's wasting her time, has wasted her life, and would have to deal with the impossible reality of starting over."
The concept of the song was partially conceived around the phenomenon of reality TV shows and how people get together to watch, enjoy, ridicule and speculate on scripted relationships manufactured for viewing pleasure. Schachne confides, "I wrote the song from a perspective of imagining myself in a reality TV relationship and what it would mean to also have that unreal relationship dissected weekly on TV by millions of people."
'Reasonable Lie' follows the release of Soft Streak's debut EP Late Bloomer, which focuses on being comfortable with who you are, whether you're ready to accept yourself or not. Each song off the five-track EP portrays different personal issues such as impostor syndrome, having high expectations for yourself and lack of confidence.
Toy expresses, "We were both late bloomers in different ways and we sort of feel like we're always late to the party in one way or another. And we're learning to be okay with that."