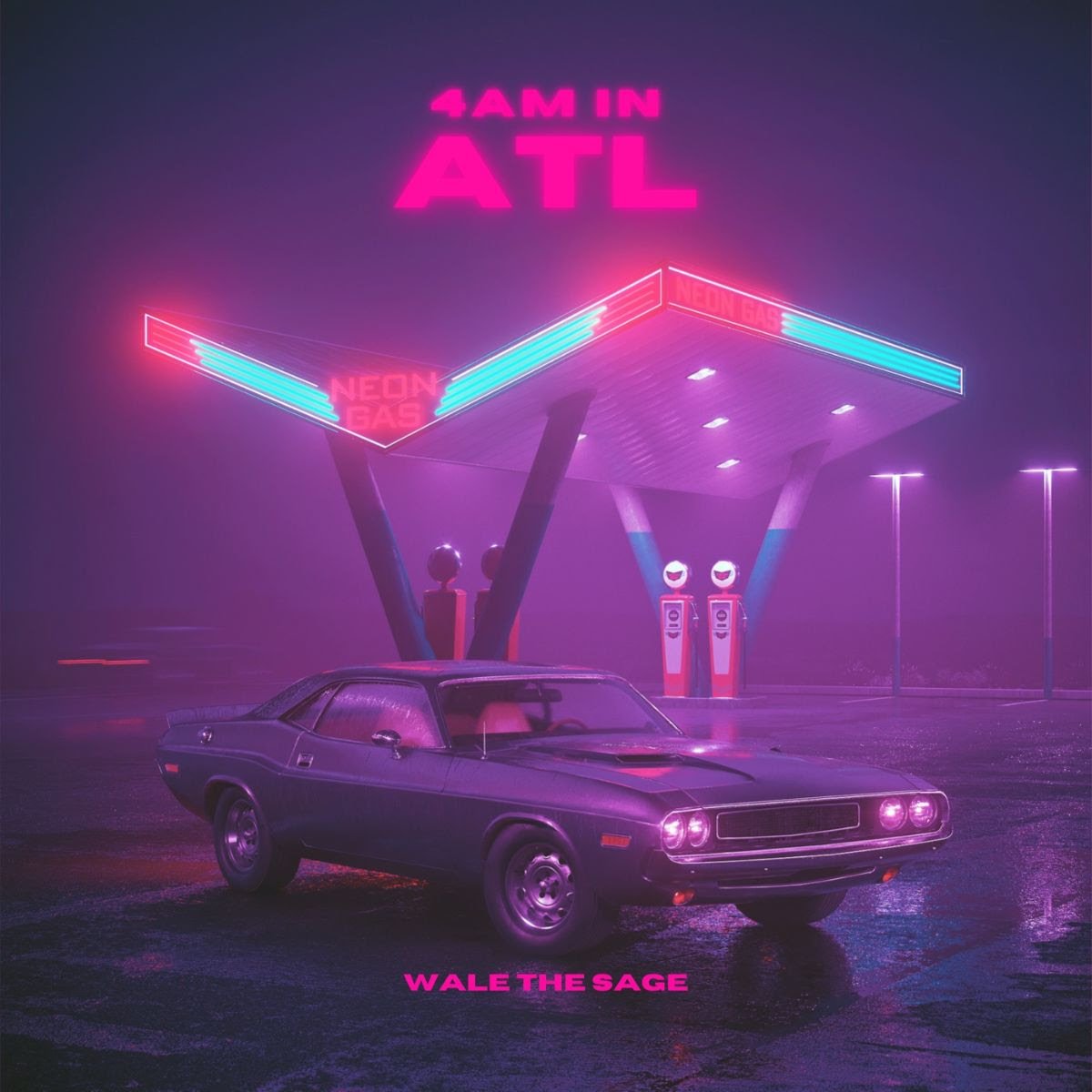 Wale The Sage Grinds On The Graveyard Shift In New Single: 4AM In ATL
With a wisdom beyond his years and the sharp flow to broadcast it loud and clear, Wale The Sage earned his epithet with tremendous efficacy.
Telling his story as it continues to unfold, Wale explores the struggle of overcoming obstacles while remaining consistent in his inspirational new video for "4AM in ATL." The Emmanuel-produced track finds Wale floating over a chopped-up soul sample as he chronicles the late-night shifts he endured at dead-end jobs just to make ends meet and explains the hustle it takes to persist: "See no gas and I'm losing my drive/Every dollar found/Will surely count/See I'm no clown/But lately, I've been pennywise."
The Marley Mullis-directed video for "4AM in ATL" sees Wale standing on his own as he navigates empty MARTA stops, stands beneath hulking skyscrapers, climbs seemingly infinite staircases, and slides down sleek escalators at a snail's pace. The video animates Wale's feeling of being a small fish in a big pond and the repetition of the scenes he finds himself in speaks to the consistency of his grind. Ultimately, the dedication to endure his circumstances in pursuit of a better life bears fruit. Though he still stands alone at the video's conclusion, the spotlight is focused on him this time.
Born and raised in Nigeria, Wale became the first member of his family to come to America when he left for Western Kentucky University. Wale's life changed forever when he turned 19 and his mom fell ill, causing financial circumstances that forced Wale to drop out of college. During this time of crisis, music was Wale's avenue of comfort and creative expression. He moved to Atlanta to pursue his dream and released his first song in 2019, "Family Ties," which candidly discussed growing up without a father and other family issues.
After "Family Ties" set the tone, Wale dropped a series of increasingly nimble, and increasingly popular, singles over the next year, including 2020's "This Thing Called Life" and 2021's "Do You Love You," which surpassed 2 million streams on Spotify. Wale had his biggest moment yet with "Bleue," a soulful slapper that caught fire on TikTok en route to over 8 million Spotify streams.
Now signed to Pick Six Records, Wale The Sage plans to follow his muse to the top of the rap game. With a book full of bars, a bottomless arsenal of flows, and his debut album on the way this year, don't be surprised if the sagacious spitter reshapes the rap game in his own image.