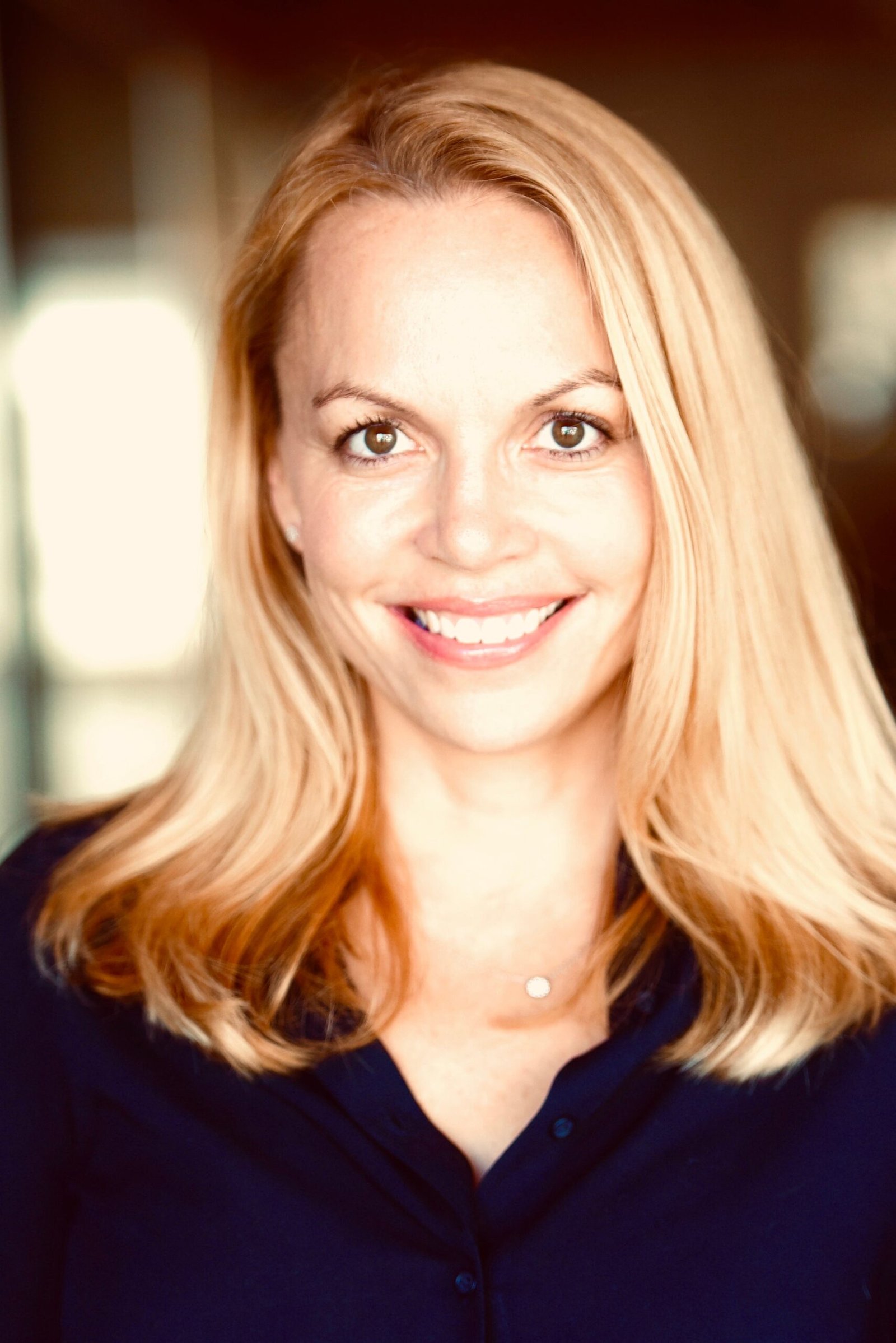 Audra Gold, The CEO and Founder Of Vurbl Discusses Why the Podcast Ecosystem Needs To Evolve With Modern Internet
Audra Gold is the CEO and founder of Vurbl. For the last 20 years, Audra has worked with early-stage startups building cutting-edge technologies that bring game-changing ideas to life that grow into scaled businesses.
Through many successes and failures alike, Audra has gained a unique and deeply informed perspective in building and scaling digital products in several tech verticals, utilizing various web-based technologies with teams of all sizes.
Before creating Vurbl, Audra found a Product Management consulting firm focused on helping early-stage companies go to market. She also ran Product for Pluto.tv, The Mighty, Rubicon Project, Break Media, Fourthwall Studios/Nantworks, and held product management positions at several other LA-based technology companies. 
Audra shares her inspiration and challenges behind developing Vurbl, innovation in digital media, technology trends, and her approach to success within the technology sector.
Tell us a little bit about you. Where do you consider to be home? 
I live mostly in Los Angeles, CA although I have been spending more time in Palm Springs and San Francisco during the pandemic.
Is there a specific place that inspired your pursuit of tech?
If you consider the internet a place, that would be it.
What was the inspiration for the development of Vurbl?
Our team is a cumulation of tech-savvy, digital media innovators who saw the opportunity to create something huge that has never existed before. Vurbl really is a  democratized audio platform in a space we view as the biggest opportunity in digital media today – and the most underserved, ironically. Our main goals are to change the way that audio is distributed and consumed along with creating a democratized market for audio creators to thrive and make money on their audio content.
We do believe our timing could not be better for the product itself. More than ever, people are searching for free digital entertainment and learning resources to fill the time they used to spend at events, parties, social gatherings and work. We see millions of audio queries on Google and YouTube that reflect demand for audio but the results are generally pretty dismal.
Discovery is hard, cohesive consumption experience is harder, and advertisers have very few options in reaching all the people out there consuming free audio – especially in real-time programmatic. This has led to a huge missed opportunity for brands and the creators that can be making money from their content.
The majority of our team has spent a lot of time building and growing video platforms, video ad products, and video content. We saw the evolution of video from the early 2000s to now and know all the things that had to happen to make the video what it is today. We noticed that audio has not made the same steps in evolving to fit into the internet ecosystem of today, and we know how to fix that.
We want to bring all audio content together in one place, make it easy to find and consume content that is meaningful to you, and allow creators of ALL types of audio to build a business around their content. What better model is there for this than the YouTube model – where creators can upload anything, find an audience, qualify for ad revenue share and proliferate as an influencer. We are giving these creators a chance to make a lot of money from their audio content, all the while, helping them continuously provide their audience with a constant interesting stream of audio content they create or curate into playlists.
In addition to following the YouTube model, however, we also have a large team of expert curators that find, aggregate, and elevate the very best of the audio amongst the 25mm audio files on Vurbl.com. We are ensuring that we have rich, quality content across every subject matter we believe audio listeners will be interested in listening to on the go, at home, to wake up to, and to fall asleep to. We are truly a one-stop-audio-shop.
How do you think the economy will benefit from Vurbl?
We are making it easy to find information in the audio form for just about anything you can imagine. The sky's the limit for what you can learn on Vurbl, and what you can find an audience for if you are a content creator.
Vurbl's Benefits and Features:
Vurbl's platform offers over 20 million audio files in a streamlined user experience with both human-curated and algorithmically generated audio recommendations and playlists. Vurbl follows the YouTube framework — it is a centralized place any user can upload any content they own, Vurbl streams it, supports embeds, and facilitates audience building and monetization via real-time programmatic ads.
For listeners, Vurbl saves users valuable time instead of spending tireless hours searching the internet for audio. Vurbl's library offers over 100's of audio categories, thousands of playlists, and millions of audio files, all in one place.
Creators can stream, aggregate audience, access critical data, gain awareness and monetize short clips with ads, and earn revenue any time their audio file is played. For podcasters and YouTubers that already have lots of audio content, Vurbl can automatically port YouTube channels to a Vurbl audio station. Vurbl has also published nearly 500k English language podcasts that can be "claimed" by their creators.
Advertisers can use Vurbl to target audio listeners with real-time programmatic audio advertising. Advertisers can target by category, behavior, or demos and buy against any vertical in real-time. Currently, other podcast platforms offer dynamic insert which is a poor way to buy/sell and has held the audio industry back. Additionally, advertisers can measure audio buys in completely new ways.
Paid audio content platforms such as Patreon and Spotify can leverage Vurbl's platform to publish clips and teasers to promote their paid shows. Podcast trailers, behind the scenes, and out-takes published on Vurbl can drive awareness and audience growth to their paid content. Vurbl makes it easy to clip and share audio via embeds on any webpage or social platform that supports HTML.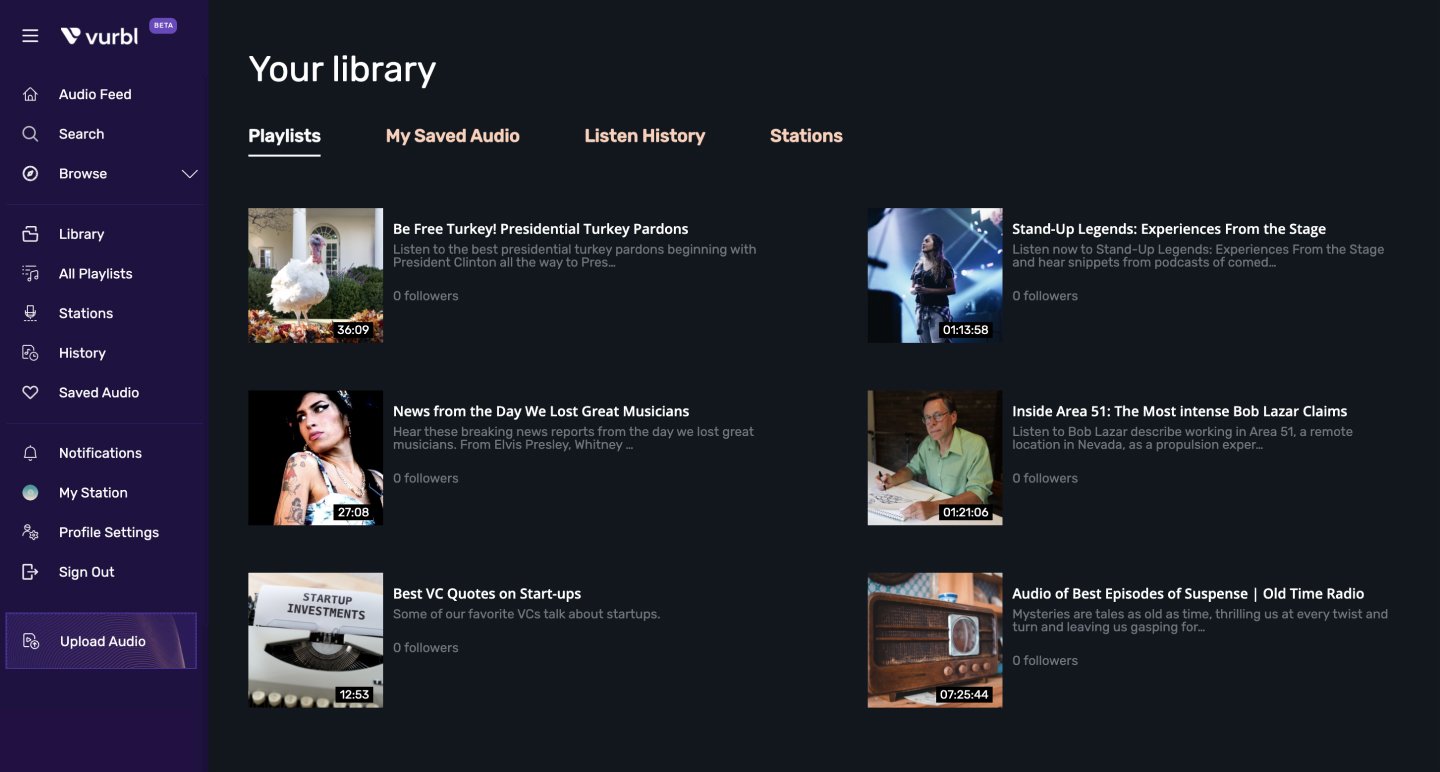 Social media is the widest used method of information sharing and communication, do you think that this will change or only evolve?
No, I think it will only continue to evolve. Someday we will have completely audio-based social networks, for example, which provide a new way – and a new interface, to share, discover, and be entertained.
What is a current challenge for you and how would you approach it?
We were put in quarantine on day one of operations after our first funding check came in. I was not done raising money when the pandemic started and everyone, from business associates to angel investors to VCs were totally freaked out. No one knew what would happen. There were many times when I wondered if this would be it for us because it was very unlikely that we could raise money on an idea in the middle of such uncertain times.
In fact, hitting that point home, many investors that had verbally committed to investing before the pandemic completely stopped responding to emails. Of those that did respond to me, they basically said they are taking a pause and are in "wait and see mode". Our prospects seemed dire. Raising money started to feel impossible.
However, as usual, we did not let extraordinary difficult circumstances deter us, because the vision I have for what Vurbl can be is so huge, powerful, and so necessary to the evolution of audio and the internet, that I can not imagine not pursuing this vision. I know the world needs what we are building. Thus, I pushed on and continued to leverage the hell out of my tech and investor network and pitched over 100 investors in about 2 months' time. In the end, we were able to raise enough money to get us through launch and then some. That said, we are not out of the woods. We have lots of work ahead and I'll be raising again in early 2021.
What was one thing you did that exceeded your expectations when you began developing Vurbl?
How great my team has worked together and the shared vision we have developed. I feel like I am the captain of one of the best sports teams I have ever been on (I played soccer my entire childhood through college).
Technology in itself is a success. What does success mean to you? What are your rules for success?
Make something that moves the person using it. Create something that a community of people can take hold of and evolve together, within the constraints you have put in place. Hopefully, in the end, your technology has made the world a better place.
How do you handle comparisons between Vurbl and that of other companies? What is one way you continue to distinguish your brand and stand apart?
We are the first of our kind: a singular destination where anyone can publish or listen to any type of audio content in the world, all in one place. You can also easily clip it up, playlist it, and share it in ways that no other platform has ever offered.
We allow anyone to upload any kind of audio, then allow them to stream it immediately. We also allow users and creators to "cut" short clips out of long-form audio (like a long podcast), then embed those clips on web pages, social platforms, or a playlist they created on Vurbl. We also allow anyone to earn money on their creatives – we'll find the buyers and share revenue. Users and creators can also build playlists with any mix of content they want and allow anyone to follow them. These playlists can be embedded on other websites as well.
Apple and Spotify do nothing like this, they are merely distribution outlets for podcasters and people that publish and sell music. They offer no meaningful revenue share programs for the masses, either. Apple never pays creators anything, and the only way to make money from Spotify is to be a superstar and get a killer Joe Rogan type deal with them to be EXCLUSIVELY on their platform or hope you are big enough to get a revenue share on their programmatic.
Creators also have no control of their landing pages and cannot directly interact with their audience on these platforms, all they can do is send an RSS to feed out into the ethers and have it published in the form the RSS distributor dictates.
What advice do you have for the next up-and-coming tech inventor?
Know your domain of expertise better than anyone you have ever encountered, be tough as nails, and have an unending amount of persistence and work ethic. Surround yourself with the same type of people from your trusted network.
What tech trends are you most excited about for 2021?
Innovation in digital audio creativity! We are giving audio creators a whole new set of tools to play with that actually play nice with the modern internet, and I am really looking forward to watching these creators push the boundaries of audio entertainment.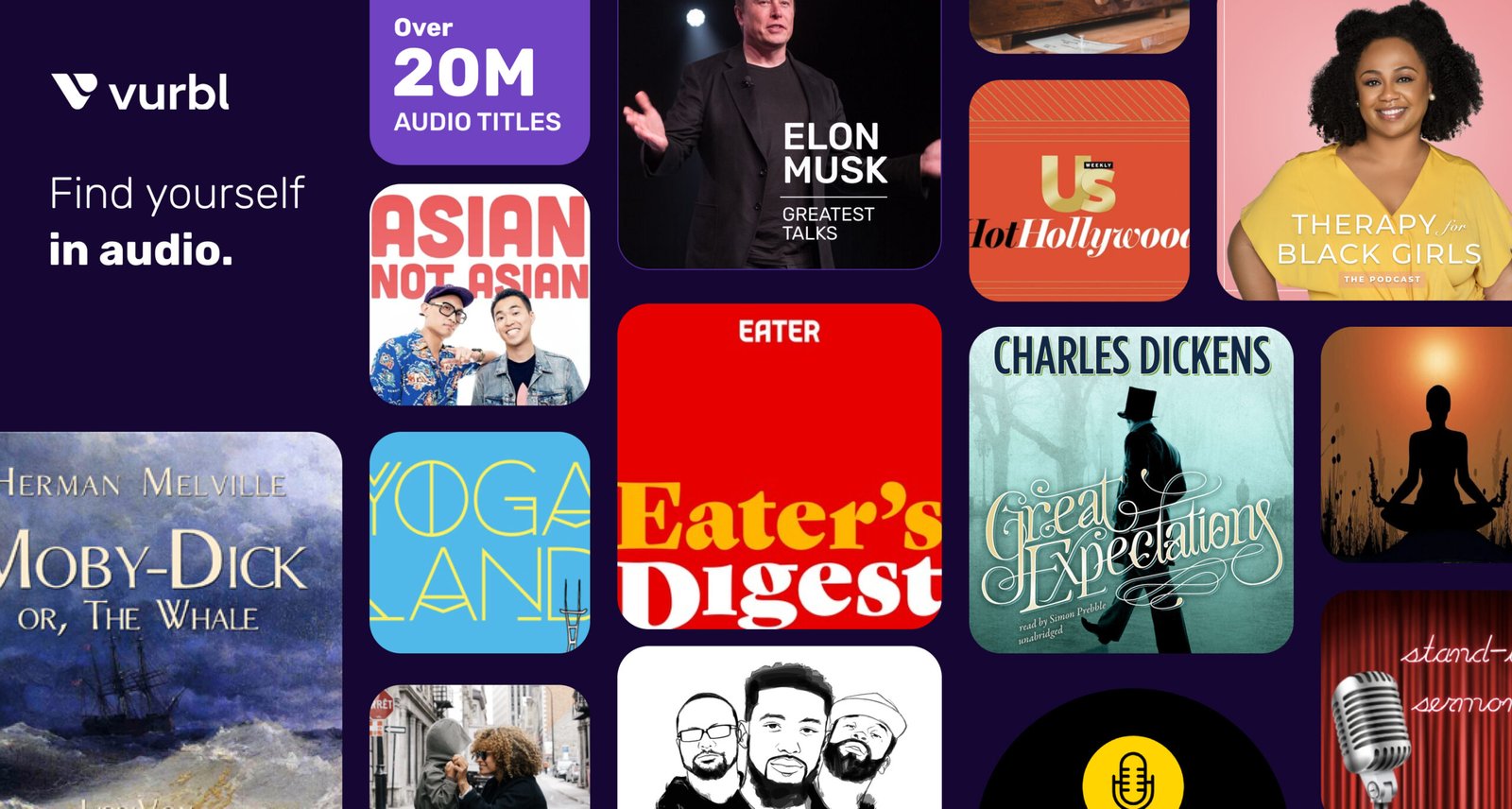 The Fox Magazine is all about inspiration, what/who inspires you the most?
The Howard Stern Show. I think what he has done with the audio medium is absolutely extraordinary – keeping millions of captive listeners for hours a day for over three decades – all through the medium of audio. He demonstrated to me how rich, powerful, engaging, and entertaining audio as a format can be. He became great at what he does because he was obsessive about responding to the data the radio stations he worked on would feed him. He tweaked his act to decrease bounce rates at the measurement marker, he did outrageous things to keep you listening for 1 more minute.
This is exactly what I see video creators doing to create viral videos and become successful YouTubers, for example. When I learned that the vast majority of podcasters don't have access to this critical data, the way YouTubers do, I realized the new generation of audio creators really need a platform that would provide them with;
An opportunity to aggregate their audience in one place
View aggregate analytics in a singular place, and
Use that data and community engagement to constantly optimize the audio experience they are delivering.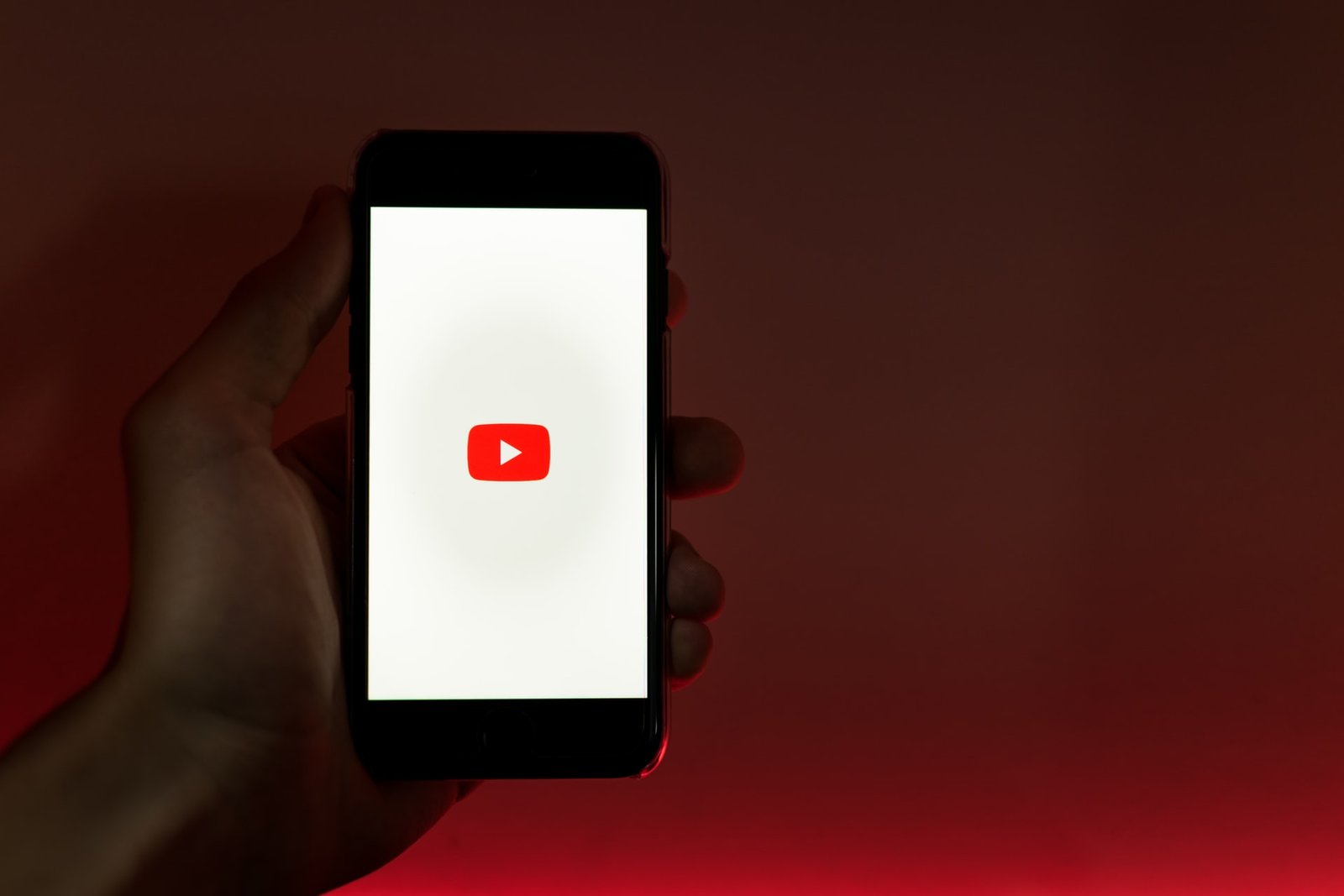 Once they nailed content and audience optimization, turning on ads should be easy. But their ad inventory also needs to be sold in aggregate with other audio inventory to be a viable place for big brands to buy, and those ads need to be made highly measurable – so they must be served through real-time programmatic.
Creators should not have to rely on having to become the top .5% to make a dollar on their great content, which is the current reality. That's when I realized the time is right to create Vurbl, where we can vastly improve the creator AND listener experience symbiotically. We also provide a one-stop-shop for audio advertisers to buy real-time programmatic audio ads.
What's something people would be surprised to learn about you?
I use the Dvorak layout for my keyboard (it's more efficient :))
---
Connect with Audra Gold!