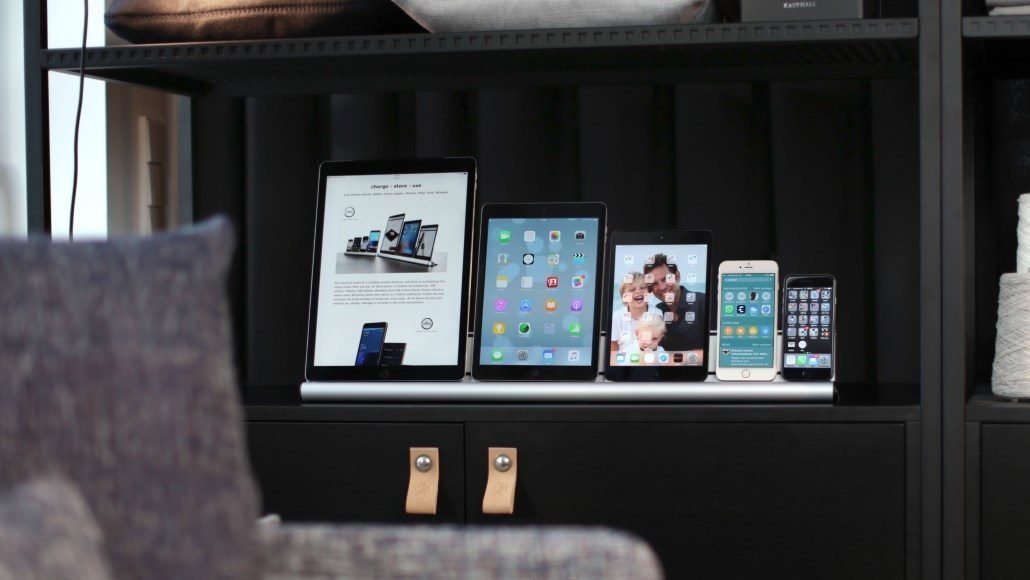 Udoq Makes Charging Multiple Devices Easier Than Ever
The udoq for iOS and Android is the first docking station of its kind, adapts to any old or new mobile device of any brand or generation, and allows full use of each gadget while side-by-side charging.
Due to the patented side-by-side charging design, udoq is the only docking station that allows each device to be operated while charging.
The sophisticated design also enables device connectors to be moved inside the charging rail so users can quickly change the distance and placement of devices they are charging.
A customizable udoq can also be created by selecting the devices you wish to charge on the docking station.
Available in four different sizes (9.8″, 15.7″, 21.6″, and 27.5″,) and adapted to both iOS and Android, the udoq allows you to charge between two and five devices at the same time.