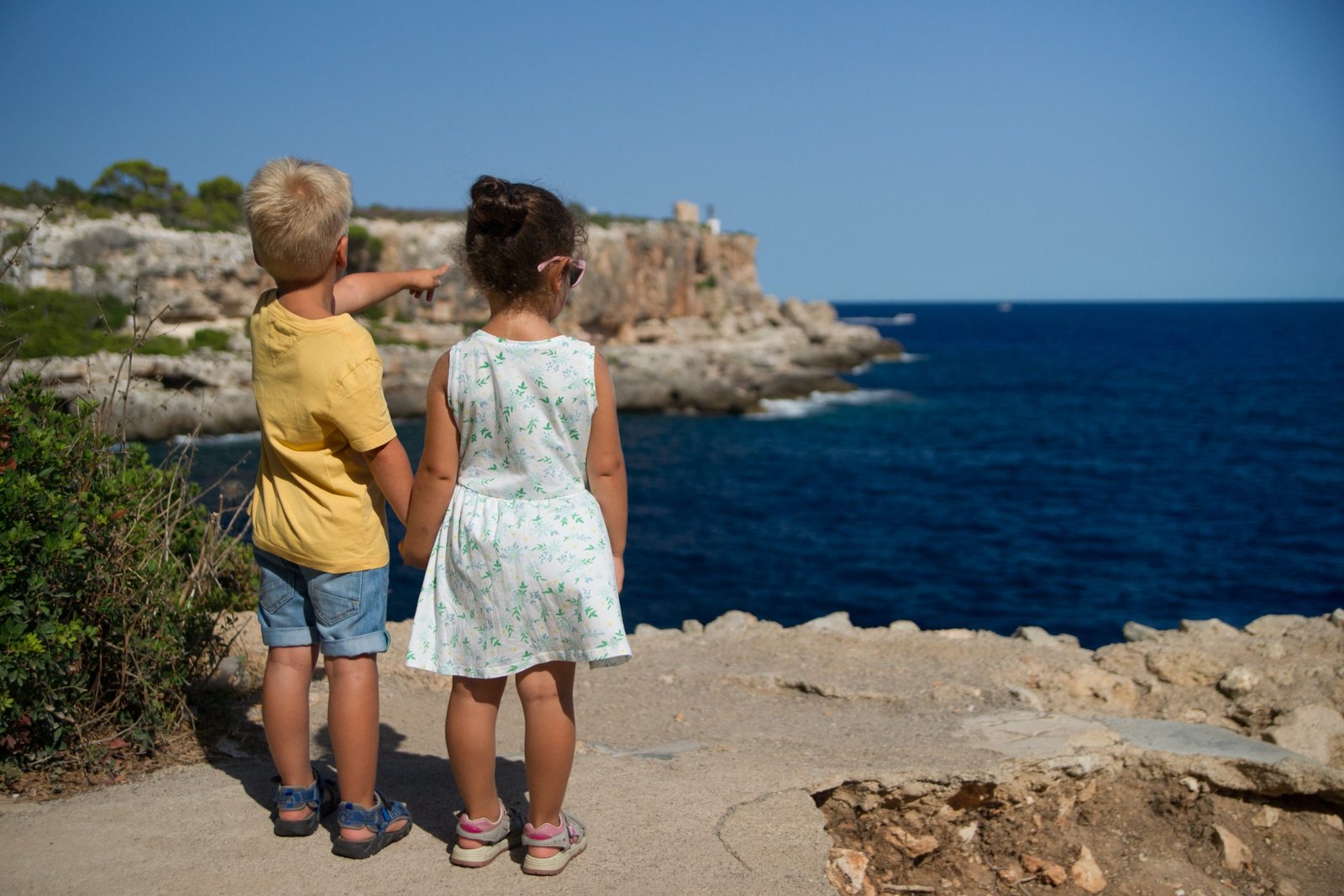 4 Tips For Traveling With Children
Even with one child, it is difficult to plan a trip carefully.
Or rather, you can even make minute-by-minute plans, but children are bound to make significant adjustments to them.
In such a situation, it is easy enough to lose your head, riddled with nerves. And it is impossible to fix the situation with video or casino games. These simple tips will be helpful if you go on a vacation with a child.
Minimum Weight Baggage
Traveling with children for any parent is a great responsibility. For this reason, they try to stock up on the road to the maximum, fearing that something at the right time may not be at hand. Such prudence translates into dozens of pounds of luggage. What if it gets cold? So that the child does not freeze, take warm clothes and shoes. What if he gets sick? And travel first aid kits are inflated to the size of the stock of ambulances.
You will thank yourself if you can put all the things in one travel bag, the weight of which you can handle without breaking a sweat. This bag should be easy to carry.
And even better if it will be a backpack, it is more comfortable to wear and your hands remain free. Children starting from 3-4 years old are quite capable of carrying some of their belongings in their small and comfortable backpacks.
Avoid Hotels Far From the Center
The cost of a decent hotel room in any major city is quite high. If you are going to stay there with the children at least for a few days, prices start at $150 per night. And as you get further from the center, the prices gradually go down. But the cost of transportation and the time spent to get to the most interesting places and attractions increases. So the savings are very doubtful.
But it is possible to save money on accommodation. To do this you need to rent not a hotel room, and an apartment or a room that will cost about two times cheaper. You can do this through one of the special online services, which are enough on the Internet.
All Children Love Ice Cream
You can use this "secret weapon" as needed. Ice cream will be a tasty snack and will immediately lift your child's spirits. Even if he is tired and starts to be cranky.
For many parents, ice cream can become a unique "currency" with which they can settle accounts with their children for good behavior. Naturally, when children have colds, you will have to think of something to reward them with.
You Should Always Have a Way to Keep Your Children Engaged
Children can be bored on walks or excursions. When traveling, it is not uncommon to have to wait for long periods (for example, to board a plane during a transfer). If your child is not busy, he or she will not only torment you but also those around him or her. It is unlikely that any of them will like it.
What to take with you so that the child will have something to occupy him. It all depends on his preferences, hobbies and age. These may be computer games, regular toys, books, coloring books with pencils, mini-builders, etc. Leave the information and usefulness for other situations. When the wait drags on for hours to occupy the child, all means are good.