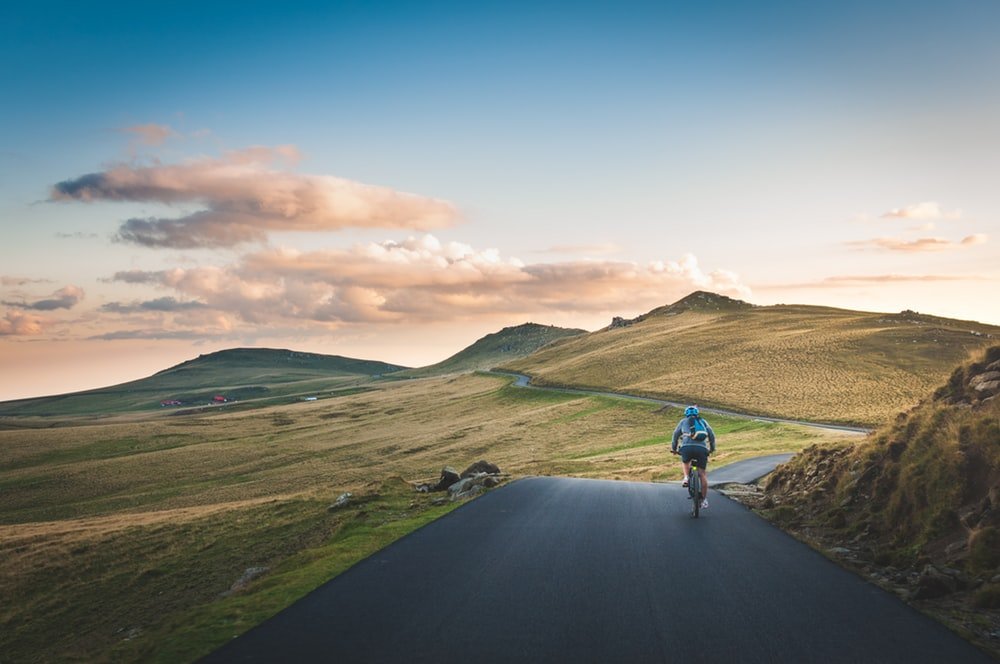 6 Cross Country Tours For The Cycling-Obsessed
Love cycling? Bike the entire length of a country in 2020 with adventure leader Saddle Skedaddle!
While it may seem like an impossible feat to some, bike tour enthusiasts can feed their passion for long-haul pedaling in 2020 on a curated cross-country adventure with Saddle Skedaddle, a cycling tour operator with nearly 25 years of experience.
Back by popular demand, the 2020 Iconic Journeys collection features 10 long distance trips to five countries, ranging from 800 to 1200 miles long. With itineraries designed to highlight the best of each destination—while still keeping cyclists' eyes on the road— Iconic Journeys include bucket list-worthy feats such as the 2,038 meter vertical climb at Blockhaus and the Cordillera Cantábrica natural barrier mountain.
Here are six heart-pumping tours to take on two wheels this 2020: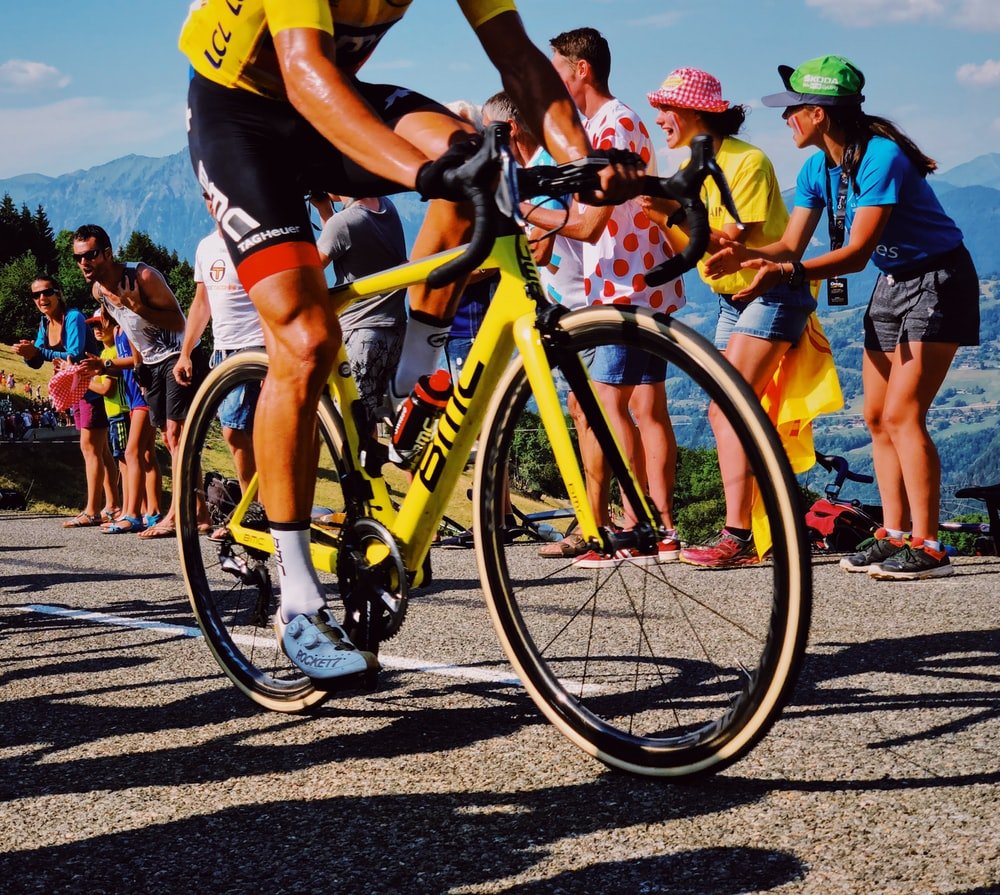 Tackle the Tour de France Racing Route
Cycle the scenic route…
Take off on a journey through the "spiritual home of cycling" on the 20-day St Malo to Nice Explorer. From the channels of St Malo to the Mediterranean, the landscape takes riders across steep valleys, mountainous terrains, and rolling vineyards—pushing even the most experienced cyclists. Sample the world-renowned wines of Châteauneuf-du-Pape (and perhaps stock up on a bottle or two). From there, descend into Nice to the coastal Promenade des Anglais—being featured in the Tour de France 2020 route—capping off the 950 mile trip and 19 of France's regional départements.
St Malo to Nice Explorer departs May 26, 2020, priced from $5,565
Test your pedal mettle
For the ultimate cross-country feat, cover more than 900 miles of ground from Belgium to France on the 15-day Bruges to Bordeaux two-county tour. In Belgium, try urban cycling in one of the most densely populated biking hotspots—the Market Square of Bruges—before pedaling along the cobbled streets of the Tour of Flanders route. In Auvergne, the road steepens with a series of climbs, including 1,600 meters in altitude up extinct volcano Puy Mary. Ride along wooded trails, old-world villages and nearly traffic-free roads before arriving in beautiful Bordeaux, where you can check cycling across two countries off your bucket list with a glass of vin.
Bruges to Bordeaux dates available upon request, priced from $3,780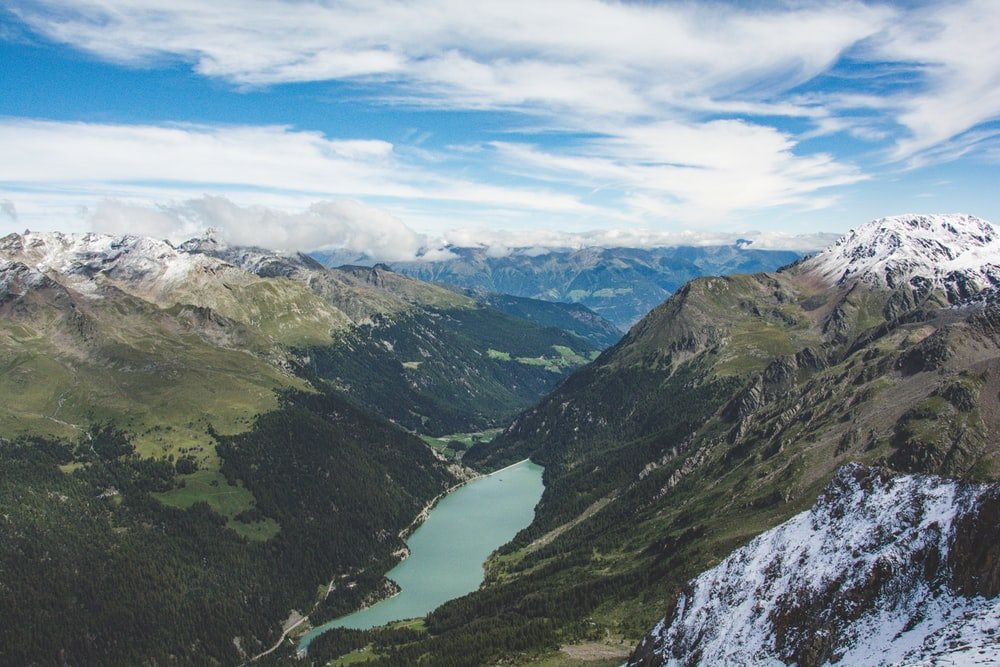 Power Through the Peaks of Italy
Cycle the scenic route…
Explore the span of Italy—1,140 miles to be exact—from a saddle on the 22-day Grand Traverse South to North tour. Set off from the town of Rodi Garganico on a route covering 10 UNESCO World Heritage Sites, including the Trulli of Alberobello and Castel del Monte. Pass ancient cave houses in Matera, stopping to sample olive oil in the heart of Puglia before ascending a staggering 2,793 meters up the Majella Mountains. After riding from Italy's most south-easterly point, end this once-in-a-lifetime ride with a celebratory aperitivo in Venice.
Grand Traverse South to North departs May 2, 2020, priced from $5,185
Test your pedal mettle
Put in some serious pedaling stamina and conquer over 1,000 miles along the Apennines, a verdant mountain range that runs down the Italian peninsula, on the 17-day Grand Traverse North to South itinerary. Make your way along Tuscany's undulating landscape past sun-kissed hilltop towns, then stop in Majella Park and the Park of Gran Sasso, where wolves, brown bears and wild boars roam. After an intense three-week ride covering more than 1,000 miles, end the route with a refreshing dip in the crystal-clear waters of the Strait of Otranto.
Grand Traverse North to South departs May 28, 2020, priced from $4,080 
Conquer the Sierras of Spain
Cycle the scenic route…
Journey 845 miles across Spain's ever-changing climate and sierras on the 21-day Basque Country to Andalucía North to South, where winding roads lead to the UNESCO World Heritage Site, San Millán de la Cogolla, a mountainside town that is known as the birthplace of the first written Spanish words. Moving into the heart of Andalusian country, bikers face an unrelenting ascent up Europe's third highest mountain range—the Sierra Nevada. Give the legs a rest along the plains of Castilla, home to tucked-away lakes and granite mountains. Spend a final night celebrating the impressive distance covered in a rural lodge with sweeping views over the surrounding peaks.
Basque Country to Andalucía North to South departs April 26, 2020, priced from $4,560
Test your pedal mettle
Cycle more than 60 miles nearly every day on the 16-day version of Basque Country to Andalucía North to South tour. While pro bikers come from around the world to experience the region's natural barrier that is the Cordillera Cantábrica, Saddle Skedaddle also includes two additional challenges: the Sierra de Guadarrama and Gredos routes, where cyclists maneuver glacial cirques and granite rock fields. Embrace the changing terrain at the Parque Natural Cannon del Rio Lobos, where a series of dramatic switchbacks bring bikers deep into a limestone ravine created by the River Ucero. In Tarifa, indulge in tapas and a glass of La Rioja wine to toast the besting of more than 1,000 cross-country miles.
Basque Country to Andalucía North to South departs May 2, 2020, priced from $3,555