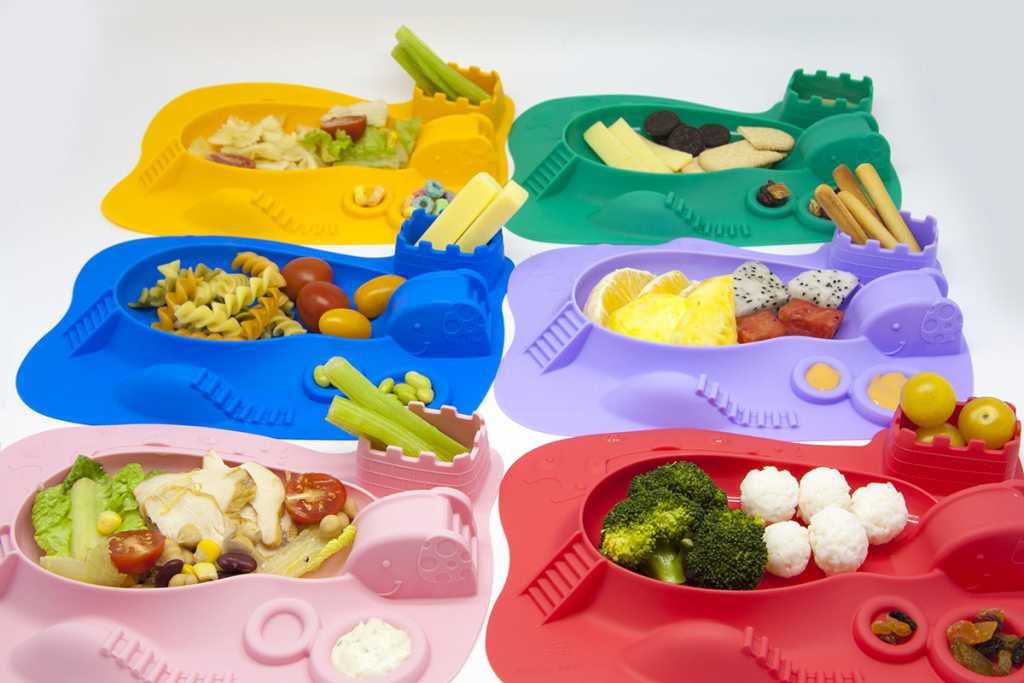 The Best New Accessories For Traveling With Kids
Traveling with kids shouldn't be a hassle – and here are just the right things to make sure it isn't.
Do you ever wish you had something to entertain the kids with while you try to get your vacation affairs in order? You're in luck, with these products ranging from a portable tray for contained eating to a calming device that mimics a mother's "Shush," your children will be entertained enough that they won't notice you sneaking their presents out of the back. These top travel accessories will make your holiday that much easier to bring the little ones along with you!
1. ZIPIT Storage Case
Available in five patterns, ZIPIT's storage case will allow you to transport all of your baby necessities in style. With a unique, protective shell, you can keep everything from pencils to pacifiers to makeup inside of it. It's small enough to fit in your purse and even cute enough to tote around on its own. It can function as a glasses case, jumbo box, lunch box, pencil case or plain, old storage box while being roomy, versatile, durable and light. All in all, how could you say no to the product that allows you to easily transport just about anything?
2. Marcus and Marcus' Amusemat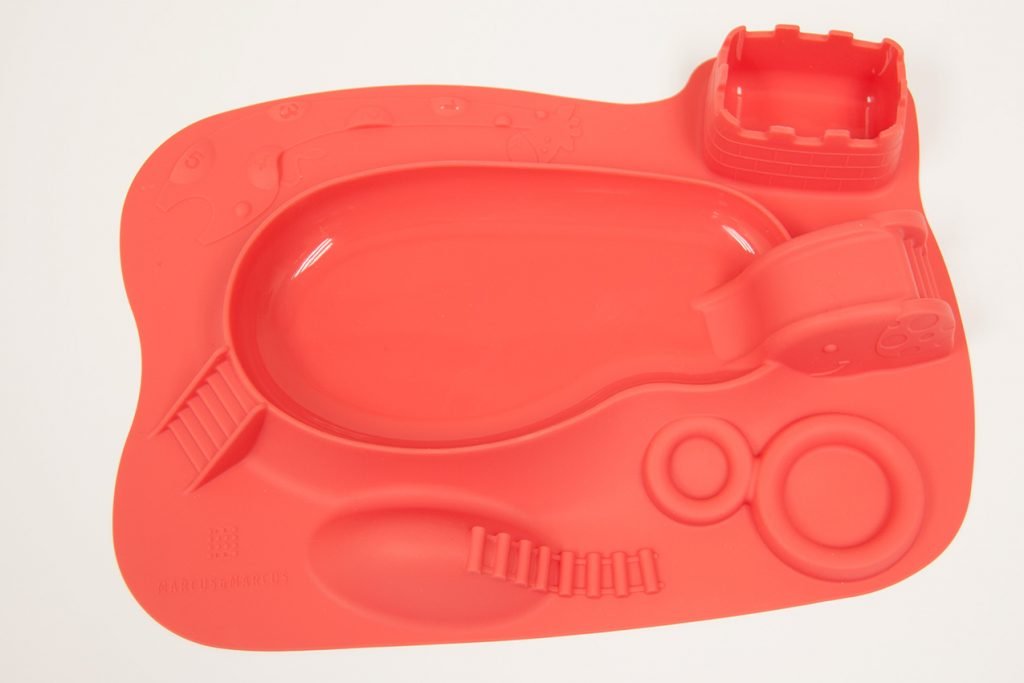 Tired of trying to keep your child at the dinner table? With Marcus and Marcus' Amusemat, make family meals instantly fun with a bright playground made of dish washable food grade silicone rubber to house everything from veggies to light snacks to four-course meals. It's a great way to increase their appetite and keep their attention. Of course, you can't have an entertaining mat to eat your food without something to eat your food with. Make mealtime even more fun with Marcus & Marcus' animal-themed silicone spoon and fork set. Utilizing the easy-grip handle, makes feeding easier for adults, while the soft, brightly colored silicone is perfect for little hands and gentle on gums.
3. InRoad Toys' Play Tape
Take InRoad Toys' PlayTape along with you for ease of play. It's easy to roll and easy to remove for instant train tracks anytime, anywhere! They're also compatible with toy trains like Thomas the Tank Engine®, BRIO®, and Melissa & Doug® to create a single railroad or a network of tracks accompanied all your previous blocks and towns to potentially create an entire city! PlayTape is the fastest way to lay down rails for imaginative play, display or decoration.
4. mifold Grab-and-Go Booster Seat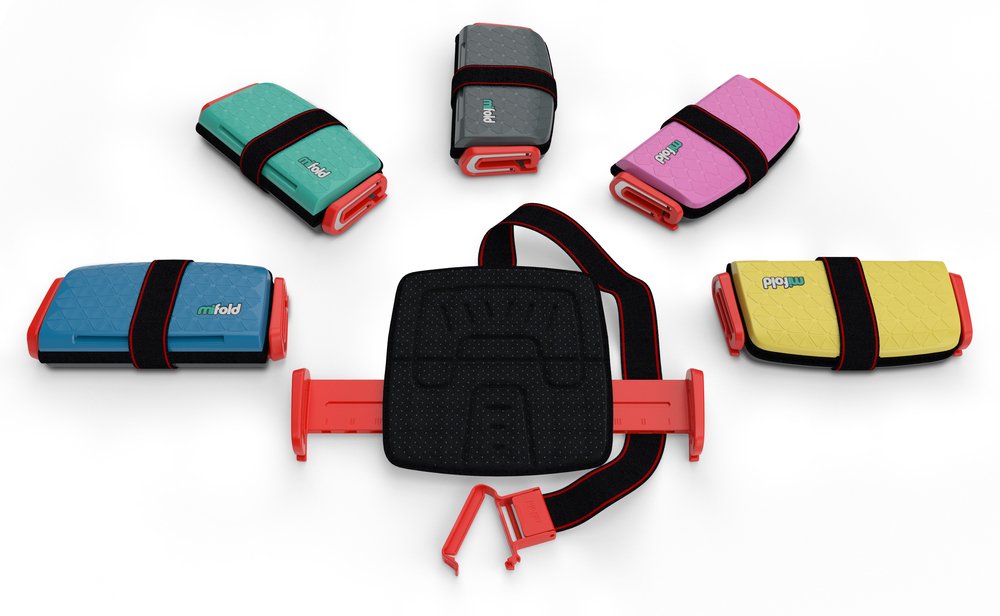 Award-winning company mifold® will make traveling during the holidays safer and more comfortable than ever. mifold Grab-and-Go booster seat is the most advanced, compact and portable child car safety seat in the world. It's more than 10x smaller than a regular booster and it's just as safe. mifold works in the exact opposite way to a traditional booster seat. Instead of lifting the child up, mifold brings the seatbelt down. After decades of improvements in the rate of adoption of child restraints, there are still many journeys where children do not have an appropriate restraint (estimated at 20% of all journeys). There are times when a booster seat is simply not available. With mifold, we eliminate these real-life limitations. For the first time ever, mifold is solving the problem when a bulky restraint is not available.
5. The Baby Shusher
The holidays are crazy– and sometimes both baby and mom need a break. The Baby Shusher can provide soothing shushing sounds for fussy babies. Adjustable volume and two timer options of 15 or 30 minutes can calm fits by engaging children's natural calming reflex, imitating sounds heard in utero. It's delicate on baby's ears and a perfect device to use when their small brains are overstimulated by everything else going on around them.
6. My Magic Mud Toothpaste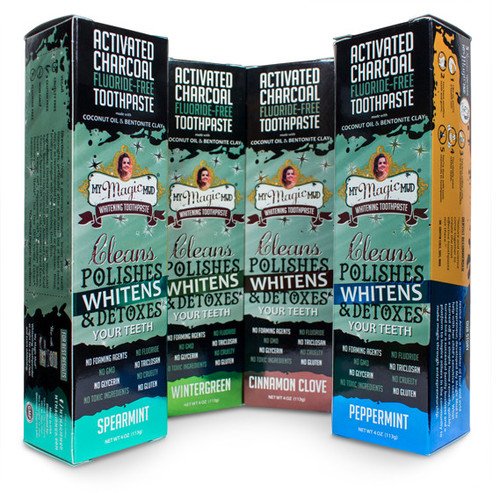 Everyone's breath gets a little stinky after eating a delicious meal or being stuck in the car for several hours. Use Activated Charcoal Toothpaste by My Magic Mud to freshen breath and whiten teeth. This is the first toothpaste to combine activated coconut shell charcoal and bentonite clay. It is made with smart and wholesome ingredients and is fluoride-free, non-GMO, and Natural Cosmetics Standard certified. Consider using a natural toothpaste to remineralize teeth even while travelling around.
7. Sunblocz Baby & Kids Sunscreen

The safest and most effective sunblock on the market, Sunblocz Baby & Kids is a Patent-pending 100% all-natural, hypoallergenic, UVA + UVB broad-spectrum, 50+ SPF sunscreen. The formula contains the highest percent of Zinc Oxide (non-nano) in a base of natural and anti-oxidant ingredients; The result is a safe, natural formula that offers superior sunburn protection for the whole family and water resistance for 80 minutes. Comes in 4 oz size, repels bugs, is Coral Reef Safe and is naturally tinted.
---