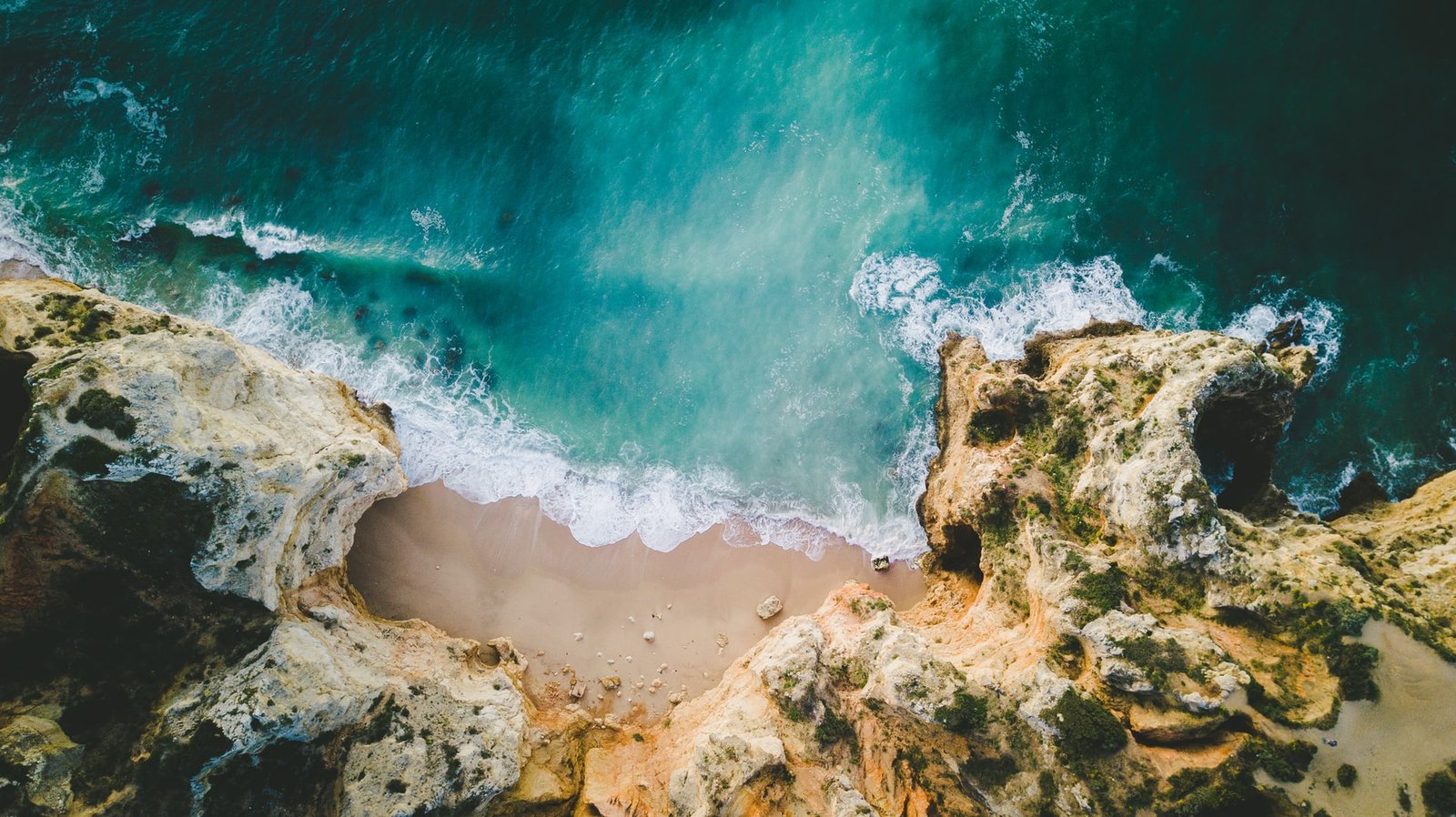 International Living's Summer 2021 Where To Go Now Index
The world is opening up and Americans — tired of hunkering down — are ready to investigate first-hand their best retirement options abroad. But not every good-value locale is fully "open for business."
The editors at International Living have analyzed the top finishers in their 2021 Global Retirement Index to assess the viability of travel there now and produced a list of recommendations designed to help potential expats create a viable plan of action today for exploring the world's best-value retirement havens.
"After a year spent doing researching from afar, Americans looking for a retirement escape abroad are ready to investigate their best options in person," says Jennifer Stevens, International Living's Executive Editor. "Today they can—with only a few exceptions among the world's top havens."
International Living's 30th Annual Global Retirement Index is the most comprehensive survey of its kind. Focused on living abroad, the Index considers data such as rental costs, the access to and quality of medical care, economic stability, climate, visas, and even the cost of a nice meal out.
"In an era when most news outlets have slashed their budgets and cut their overseas bureaus, we put our 2021 Global Retirement Index the old-fashioned way, with boots on the ground," says Jennifer Stevens, International Living's Executive Editor. "We take into account a raft of data, of course—but we rely, too, on the real-world judgment of our correspondents based in the countries they're helping to evaluate."
She pursues,
"For instance, rather than ask the 'average price' to rent a two-bed condo in a particular city, we'd want to know what an expat would typically pay in a neighborhood they'd feel comfortable living in. There's a difference. And it's exactly that sort of real-world, on-the-ground input that makes this Index so valuable from a practical standpoint."
Stevens concludes,
"It's a powerful and reliable tool for helping compare and contrast the best retirement options beyond our borders. In an era of higher costs in the U.S., when a comfortable retirement is rapidly becoming the prerogative of the wealthy, it's good to know there are excellent options overseas—spots where you could spend much less but live much better."
Here are five of IL's top retirement destinations for 2021 currently accepting travelers from the United States—all spots where a retired couple can live a comfortable life on as little as $2,000 a month.
Costa Rica took the top spot of InternationalLiving.com's 2021 Annual Global Retirement Index, topping the healthcare category while also scoring well in the fitting in, development, visa and residency, and cost of living categories.
Expats are drawn to Costa Rica because of its tropical climate, lower cost of living, friendly locals, affordable medical care, vast real estate options, and, of course, natural beauty. A couple can live comfortably there (housing included) with $2,000 a month. If your monthly budget is closer to $2,500 to $3,000, you will find a relaxed lifestyle with every comfort you require.
"When a good part of the world forebodingly closed down in March 2020, my husband and I pondered returning to the States to be closer to family," says Kathleen Evans, IL's Costa Rica correspondent. "But, we concluded Costa Rica was a beautiful place to ride out a pandemic. With the tropical weather, we have been able to dine al fresco throughout the year and enjoy the many socially distanced, wide-open spaces (beaches, mountains, jungles, national parks) practically in our backyard."
As with all governing bodies around the world, Costa Rica got some things right during the pandemic and struggled with some challenges. The early lockdowns in 2020 and carefully planned re-opening kept numbers low and were generally applauded by medical and scientific experts. However, after a bit of COVID exhaustion and a slower than anticipated vaccine rollout, mixed with nearly a full reopening for Semana Santa (Easter Week), numbers spiked, leading to Costa Rica's recent second wave (April to May 2021). As of writing, the new cases and hospitalizations are trending downward.
"Costa Rica has been open for tourism from any country since November 2020. Currently all air, sea, and land borders are open and no one is required to show proof of a vaccine or a negative COVID test result. You do, however, need to purchase government-approved COVID insurance (should you become ill with it while in Costa Rica and are unable to return home). You will also need to fill out a simple health pass form online 48 hours before your trip and receive a QR code to show to your immigration officer when entering the country."
The country is still experiencing some restrictions and protocols are also still in place for mask-wearing indoors and sanitizing/hand washing. Therefore, visitors can feel safe, despite any CDC warnings.
Panama has ranked at the top of IL's retirement index many times for many reasons. Even after all these years, the country consistently delivers when it comes to overall value. This is particularly true for anyone looking to stay in the Western Hemisphere. Panama offers ocean views, warm weather, big-city amenities in a hurricane-free environment, excellent healthcare, and the best retiree-visa program in the world. A couple can live comfortably here (housing included) on $2,200 a month or less.
"Panama was quick to recognize the seriousness of the pandemic and to enact strict measures," says Jessica Ramesch, IL Panama editor. "While the length and severity of the 2020 lockdown has been justly criticized, Panama started off 2021 very strong and looking to once again lead the region. The country has accomplished that by not only maintaining low lethality rates for much of the pandemic but also by becoming one of the front-runners in the entire Latin American region in terms of vaccines administered."
She pursues,
"Right now, we have a lot of freedom compared to 2020. We do have 10 p.m. curfews in much of the country but we can dine out, go to gyms—pretty much everything except for concerts and other big events. Our vaccine rollout is one of the best in Latin America, which makes sense as Panama's vaccine programs have been among the region's best for many years."
U.S. and Canadian citizens are now welcome there, although Panama obviously has no control over whether or not you will need to quarantine upon your return to your home country. You do still need to present a negative COVID test for entry—regardless of whether or not you've been fully vaccinated—and could be required to quarantine if you test positive or are coming from a restricted country. Otherwise, there is no quarantine, and at present, no vaccination requirement.
Mexico has been a retirement haven for residents of its North American neighbors to the north for 50, 60 years. More than 1 million Americans and a half-million Canadians call the country home today, living there either full-time or part of the year (often in winter, to escape cold weather). This makes Mexico one of the most popular—if not the most popular—expat destinations in the world. A couple can live comfortably here (housing included) for $2,000 a month.
"Mexico did not have a coordinated national response to the pandemic, although states and communities did institute restrictions and other measures to help contain the spread," says Jason Holland, IL Roving Latin America Editor. "Individuals seemed to be quite conscientious about following guidelines, wearing masks, and locking down at home as much as possible."
He goes on,
"Towards the beginning of the pandemic, it was quite scary as hospitals in Mexico started to fill with COVID patients. Currently, we're vaccinated (in the U.S.), so we feel good about being out and about, although we still wear masks and maintain social distancing."
The country continues to struggle in certain areas, especially those popular with tourists, like the Riviera Maya, and guidelines for mask-wearing, limited capacity at events and in shops, and more continue. Vaccine rollout has been slow but seems to be ramping up.
However, Mexico allows U.S. citizens to enter without any testing or insurance requirement. Keep in mind that the land border is officially close to "non-essential" travel, although people cross all the time for tourism.
Portugal has become one of the most popular destinations in Europe for retirees from North America, and for good reason. Boasting over 300 days of sunshine each year, affordable living and healthcare, a large expat network, stunning scenery and beaches, an easy visa process, and English is widely spoken.
Although compact in size, Portugal offers something for almost every budget. With such diversity among its expat population, there are those who relocate from expensive areas of North America like New York City, Los Angeles, or Montreal, and others who migrate from simple, small-town life. A couple can live comfortably here (housing included) for $2,500 a month.
"Portugal handled the COVID situation very well by taking precautions immediately and acting accordingly," says Terry Coles, IL Portugal Correspondent. "The current situation in Portugal is that masks are still required in all public places, even on beaches until situated in a chair, along with social distancing. As COVID cases rise in certain areas the government enforces tighter rules or lockdown as needed."
Portugal has recently opened to U.S. tourists but will re-evaluate the situation every two weeks and make changes if necessary. Negative COVID testing is required even if fully vaccinated.
France is a dynamic, diverse country that offers retirement options for every taste and budget. If you're a fan of fine European living, look no further than this gourmet and cultural gem. From the flowing lavender fields of Provence to the charming cafés of Paris and the stunning scenery of the Brittany coast, opportunities for a rich, fulfilling retirement can be found throughout the country. A couple can live comfortably here (housing included) from $2,000 to $2,500 a month.
"I consider myself very fortunate to have lived out the pandemic in a country like France," says Tuula Rampont, IL France correspondent. "As someone who holds a full-time job here, I received partial unemployment benefits for the hours I was unable to work, and never suffered any financial hardships or feared losing my job. Once COVID tests became available, getting tested was a free and easy process. Juggling working from home and family life was hard on everyone, but France had the social supports in place to assist residents at every turn."
After a bit of a chaotic start, France took the pandemic very seriously and was quite rigorous with its lockdown measures. Currently, most restrictions have been lifted around the country. Outdoor dining is fully open, with indoor dining available at a limited capacity. Masks are no longer required outside, except for large sporting events and fairs. The curfew has been lifted and people can travel freely between the different regions.
The United States and Canada passed into the "green" zone for travel on June 17. Although, Americans traveling to France need to show proof of vaccination or a negative COVID test (PCR). Previously, in the "orange" zone, Americans needed to be vaccinated and present a negative COVID test on arrival. France is hoping for a busy summer tourist season.
International Living's complete 2021 Annual Global Retirement Index, including more information on the winner and the other nine countries that made it into the top 10—as well as the individual rankings in all 10 categories for all 25 countries included—can be found at The World's Best Places to Retire in 2021.