Lone Mountain Ranch Specialty Weeks Celebrate the Best of Montana Summer
Tucked away in a hidden valley in the Greater Yellowstone Ecosystem, Lone Mountain Ranch offers four distinct specialty weeks for relaxed luxury and modern comforts at a historic guest ranch, first homesteaded in 1915.
Guests relax in newly renovated, hand-hewn cabins, many of which are on the national historic register, embodying elegance with an authentic western spirit. Situated in one of the last remaining large, nearly intact ecosystems in the northern temperate zone, the ranch has been named one of National Geographic's "Unique Lodges of the World."
Taste at Lone Mountain Ranch features a feast of food, spirits, and music with Horn & Cantle chef Eric Gruber and celebrity Chef Sam Marvin, plus guest chef Leo Bongarra from Lone Mountain Ranch sister property, Hotel Joaquin in Laguna Beach, California. Rodney Strong Winery and local breweries and distilleries offer a chance to enjoy a variety of craft beer and wines. Adventures in horseback riding, fly fishing, or naturalist-guided tours in Yellowstone National Park complete the taste of Montana's best. August 30th – September 3rd, 2018; 
1. Health and Wellness Week is an ideal time to slow down and recharge. Expert coaches teach meditation, restorative, and Vinyasa flow style yoga classes, plus an outdoor fitness component to help ignite inner strength. Horn & Cantle executive chef Eric Gruber crafts vegetarian and vegan options, along with the ranch's classic frontier fare. Horseback riding, biking, hiking, and tours of Yellowstone National Park complete the balance. September 13-17, 2018;
2. Adult Week is geared towards couples or groups wanting to celebrate in a festive environment against the backdrop of Big Sky. Adventures include wine and cheese horseback rides, wine pairing dinners, ridgetop dining, comedy night in the Saloon, and a themed party celebrating Octoberfest and the rut of the elk. After morning yoga sessions, head to Yellowstone National Park or fly fish on blue ribbon waters. September 25 – 30, 2018;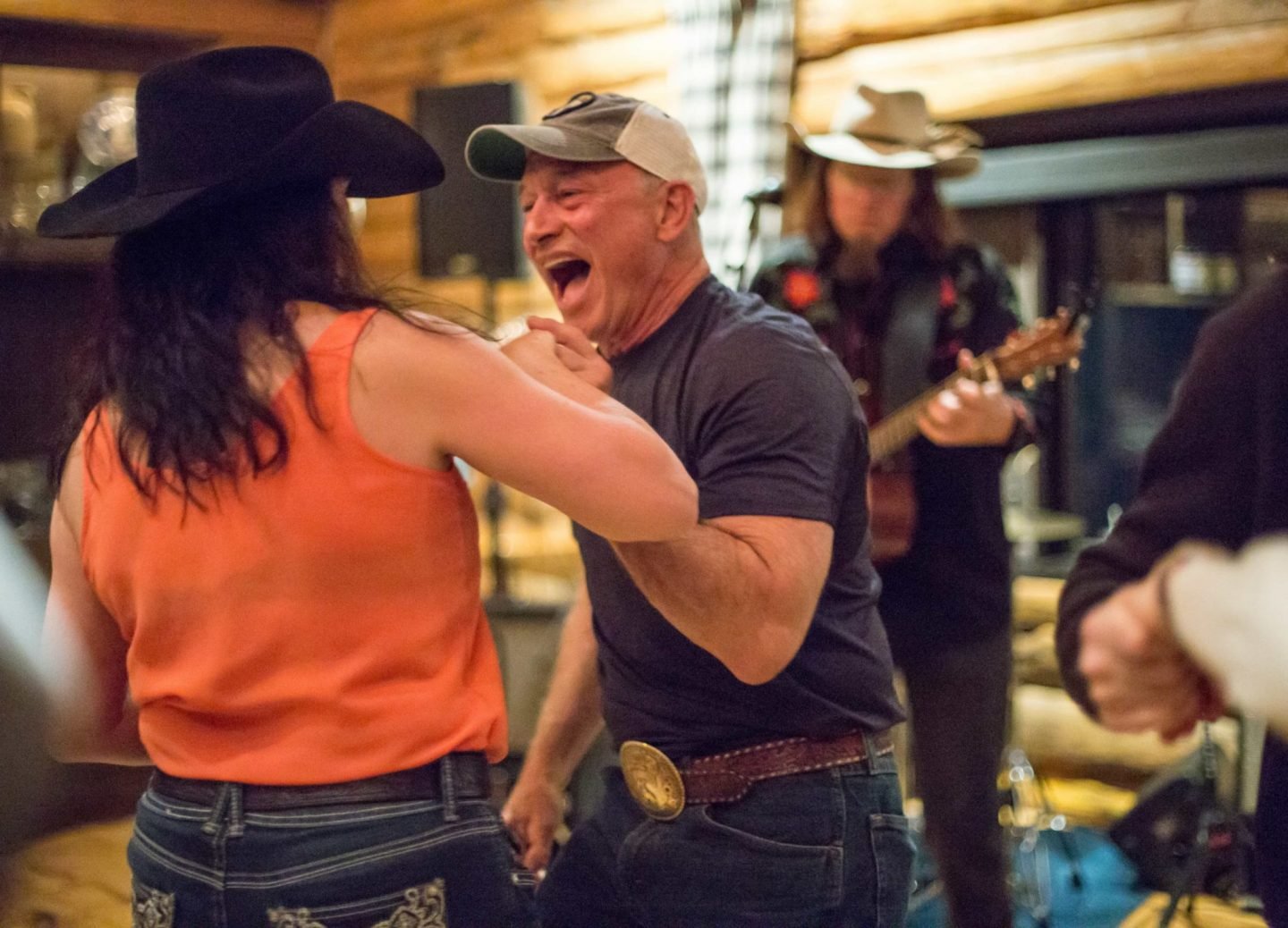 3. Cowgirl Getaway is exclusively for the ladies who take over the ranch. Guests enjoy the farm-to-table cuisine, evenings around a glowing campfire, scenic horseback trail rides, and live western music. An early morning yoga session is followed by a hearty breakfast and the day in Yellowstone National Park. Try horseback riding, flyfishing, roping lessons, and cooking classes, and then end the day with a trail ride to the ridgetop just in time for sunset with a glass of wine. September 30 – October 5, 2018.