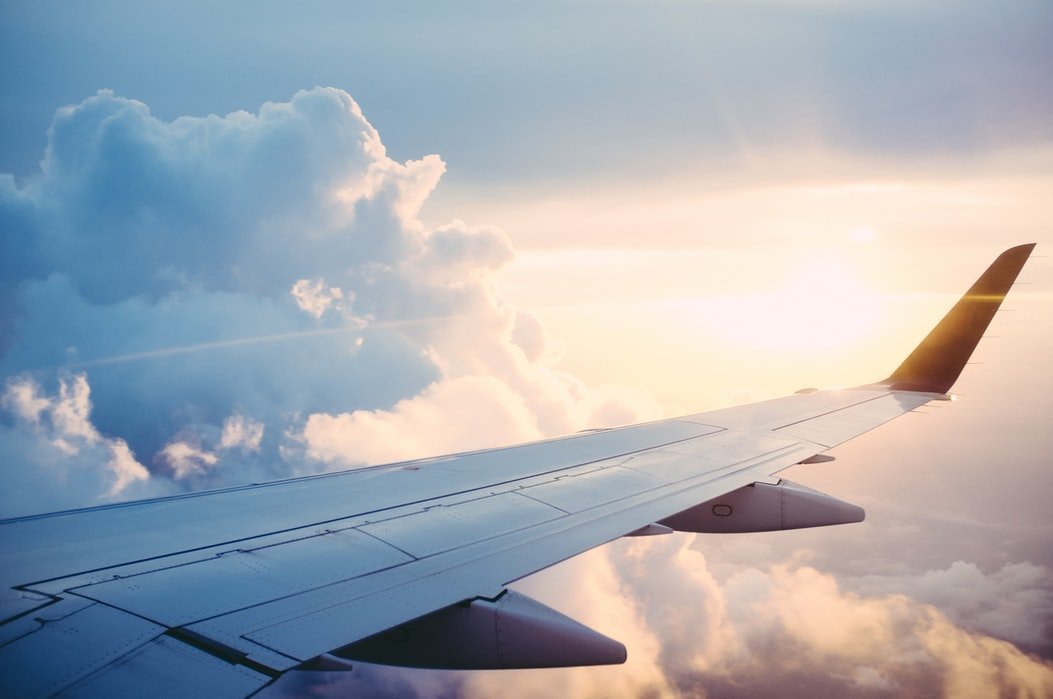 New Study Reveals Millennials And Gen-Z Are Investing In Travel Companies
A new study

 by leading financial source DailyFX has analyzed the stock market in the US to find out which companies young investors are backing.
The Gamestop fiasco last year has led to a surge in millennials and Gen Z becoming involved in the stock market, investing their money in the companies they believe are the future. The Reddit uprising dominated stock market news, but that's not the only thing millennials and Gen Z, whose ages range from 25-40, are investing money in.
In fact, the younger market is much more diverse than you might imagine and their investments show an intriguing range of choices. So what companies do the younger generations believe in and who are they investing in?
The Top 50 Stocks in the U.S. Among Millennials and Gen-Z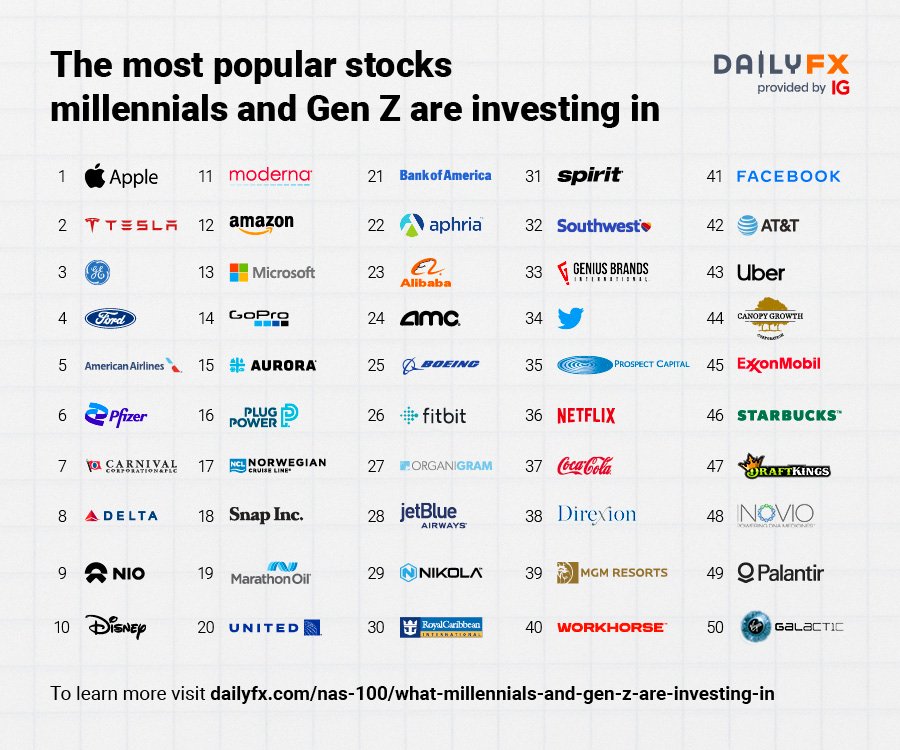 Young Investors Believe In Travel
The Covid-19 pandemic temporarily caused the travel industry to shut down, with companies going bankrupt and share prices falling. As the industry recovers after the implementation of vaccines, travel stocks have begun to lure younger investors. American Airlines is the fifth most popular stock due to its legacy status and strong relationship with other travel companies, with the likes of Delta and JetBlue airways also among the top 30.
Cruise company Royal Caribbean also appears among the most popular stocks for millennials and Generation Z. Despite recent fears over the spread of the Delta variant, demand is still strong with customers eager to travel. As the younger generation, millennials and Generation Z are more comfortable with the idea of traveling.
What Millennials Are Investing In By State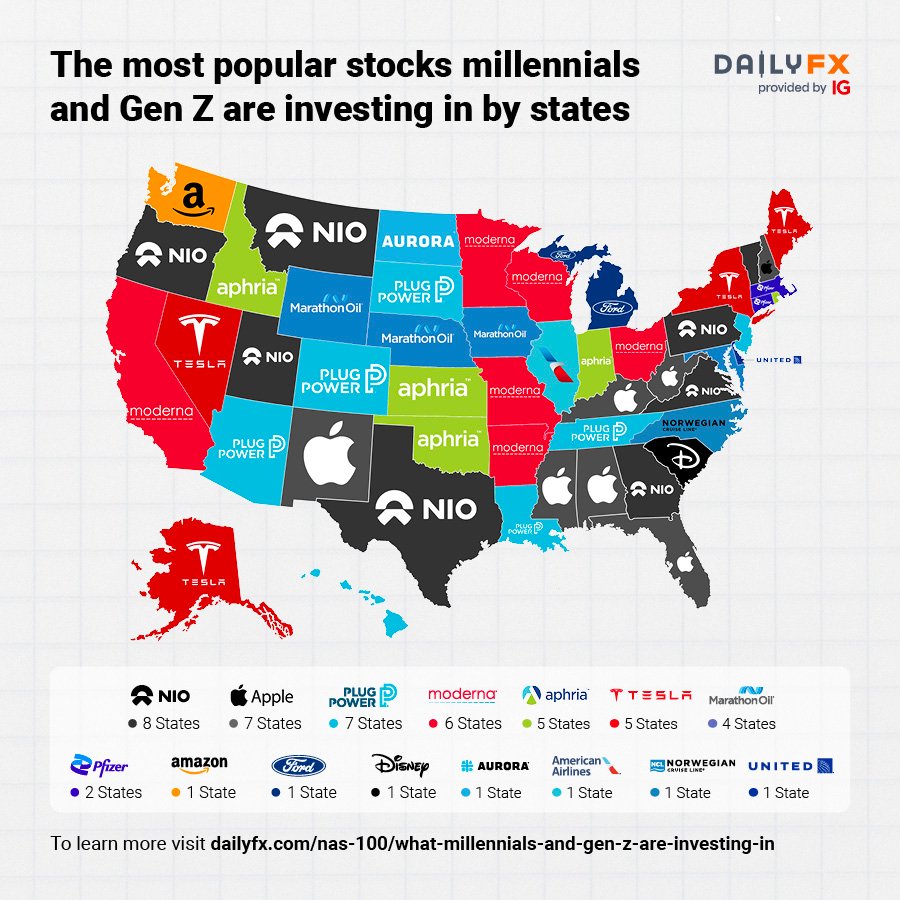 The study also found the most popular investments by state with some preferring to invest in household names such as Apple and Disney, while others being less well known. We looked at the trends in search volume for share prices in each state to work out who wants what, where.
American Airlines is The Most Popular Millennial Investment in Illinois
It comes as no surprise to see that American Airlines is one of the travel brands leading the way for millennial and Gen Z investments. At the time of writing, it has a market cap value of $12.64 billion and is recognized as the world's 2nd largest airline. Covid-19 should have hindered the company's success, but significant improvements have more people keen to travel again.
United Airlines Also Shows Younger Audiences Are Investing in Travel
United Airlines is another brand popular with millennials and Gen Z. In fact, it is the top investment among the demographic group in Delaware. United Airlines is viewed as the developer of new technology after being the first airline to offer in-flight wifi.
Its massive network throughout Asia, as well as its strong loyalty program, has enabled United Airline's success. More on the study here.