Norwegian Sun Sails on Inaugural Voyage from Port Canaveral to Cuba
Fresh out of dry dock enhancement, Norwegian Sun returned to Port Canaveral to begin her homeport Summer 2018 sailing season.
The growth of cruising from Port Canaveral hit another milestone after the Norwegian Sun sailed out of the Port on its inaugural voyage to Havana, on May 7, 2018.
The ship will be berthed at the Port's recently remodeled Cruise Terminal 10, in which the Port invested more than $35 million in renovations. The new Norwegian Cruise Line sailing options — four-night itinerary to Havana, Cuba and Key West a three-night itinerary to the Bahamas — marks the first time a homeported cruise ship has sailed from Port Canaveral to Cuba.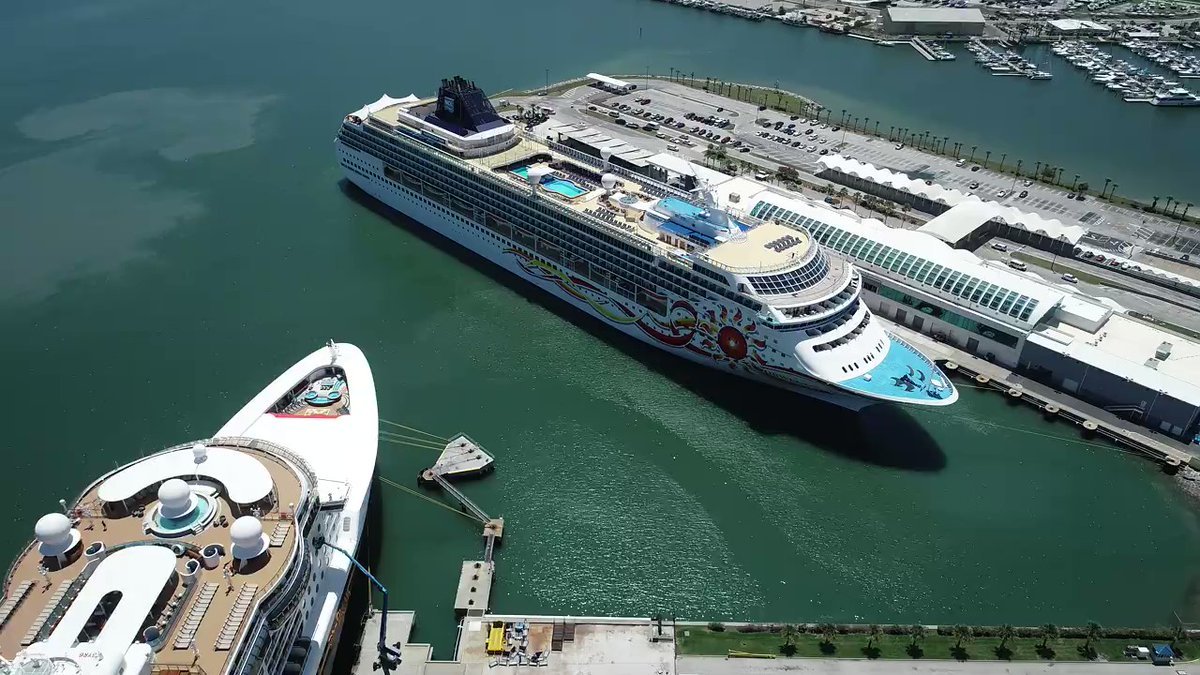 "Port Canaveral was the ideal location to offer our guests a value-rich on-board experience and exciting action-packed ports-of-call, including an overnight call in Havana, Cuba," said Andy Stuart, president and chief executive officer for Norwegian Cruise Line (NCL).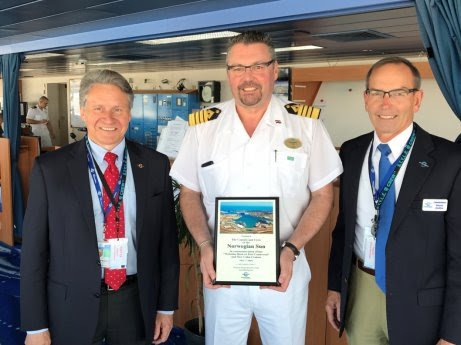 (L to R: Capt. John Murray, Port Canaveral CEO, Norwegian Sun Capt.
Teo Grbic, Admiral Wayne Justice, Chairman, Canaveral Port Authority)
(Photo: Canaveral Port Authority)
Aboard the Norwegian Sun, Captain Teo Grbic was presented with a plaque welcoming the ship's return to Port Canaveral. The plaque was presented by Capt. John Murray and Canaveral Port Authority Chairman Wayne Justice.
Norwegian Sun's four-day cruise to Cuba will depart Port Canaveral each Monday and features a call on Key West and an overnight stay in Havana, returning to Port Canaveral each Friday. In Havana, Norwegian Sun will transport guests to Havana Harbor, located in the heart of Old Havana, a UNESCO World Heritage site. NCL will offer guests the opportunity to experience the wonderful culture and history of Cuba with OFAC (U.S.Treasury Office of Foreign Assets)-compliant shore excursions.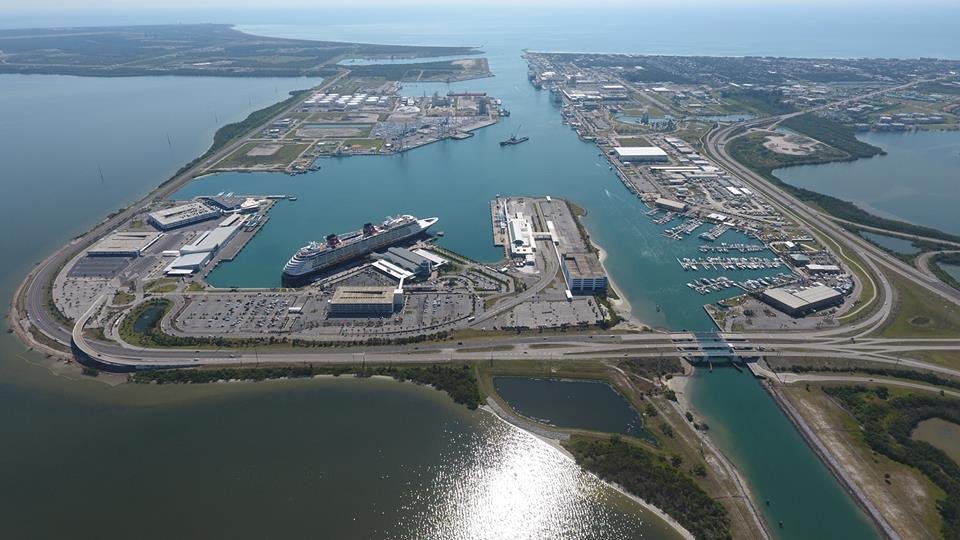 Norwegian Sun's three-day cruise to the Bahamas departs Port Canaveral each Friday and features calls in Nassau and Great Stirrup Cay, Norwegian's private island beach with recently enhanced food and beverage outlets, cabanas and underwater snorkeling.
The newly freshened 1,936 passenger cruise vessel offers 14 dining options, bars, and lounges, onboard shopping, spa, and entertainment. All guests sailing aboard the Norwegian Sun's Cuba or Bahamas cruises from Port Canaveral will enjoy unlimited complimentary beverages included in their cruise fare as a part of the ship's all-inclusive program.