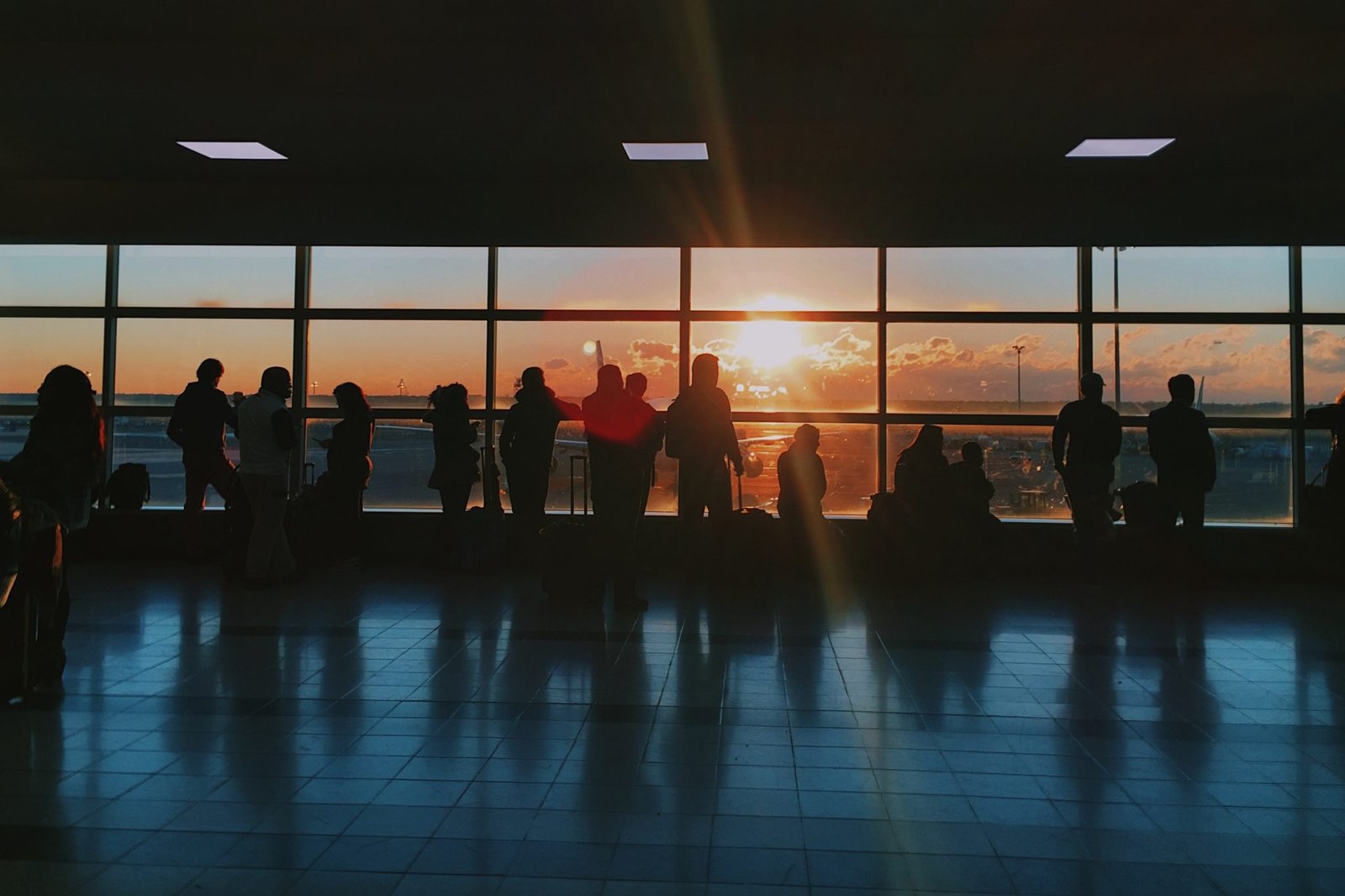 Record Year For Flight Delays: Millions of Dollars Owed To U.S. passengers
According to new analysis and statistics published by AirHelp, the first six months of 2018 have seen severe flight disruptions double, and in some countries triple, compared to the same period in 2017.
Increased ticket prices due to rising fuel costs, lack of pilots, strikes, insufficient airport capacity and vacation delays are causing havoc.
An estimated 415,800 U.S. passengers are owed more than $292 million in flight disruption compensation from the first six months of 2018. This is almost $109 million—nearly 60%—more than the amount owed to approximately 260,900 U.S. air passengers in the same season in 2017.
Major flight disruptions are still expected throughout August and September, but many travelers will be able to get back some of the costs they spent on the 2018 summer vacation season.
Earlier this year, a ruling made by the ECJ established that strikes among airline staff can no longer be considered extraordinary circumstances, which would free the airline from being held responsible for strikes and from its legal obligation to make it up to passengers.
Then, in early June, the International Air Transport Association reduced its 2018 profit forecast by 12%, blaming rising fuel and labor costs. Air carriers including American Airlines, Delta and United are already announcing that passengers should prepare for higher ticket prices.
In addition to these changes, AirHelp has identified many other factors that have played a part in putting holiday travels at risk for passengers.
Lack of staff
Airlines such as Emirates and Qantas Airways are focusing on hiring due to an industry-wide lack of pilots. In recent months, both companies have struggled to use their planes as often as they planned because of delays in recruiting and training new staff.
Boeing estimates the demand to be 637,000 more pilots over the next 20 years. The airlines claim that they're facing more financial stress and risking their profits, also due to higher pay for pilots in a time of rising fuel prices.
Meanwhile, labor unions around the world keep on pushing for more pilot benefits. Ryanair pilots are forming labor unions across Europe, hoping to fight for better working conditions, while Air France pilots are striking over pay. As argued by airlines, this is another significant factor for higher travel costs for air passengers this summer.
Overtourism
Another reason why summer holiday dreams might turn into nightmares is the historically high demand for vacation travel. Increased numbers of travelers leads to a situation where the top 10 destinations in the world—which today host 46% of international arrivals—will have to accommodate 70 million more tourists in the space of just three years.
Due to this rise of air passengers, the industry faces insufficient airport capacity, which might lead to a significant increase in flight disruptions this summer.
Flight disruptions: these are passengers' rights
For delayed or canceled flights, and in instances of denied boarding, passengers may be entitled to financial compensation of up to $700 per person in certain circumstances. The conditions for this stipulate that the departure airport must be within the EU, or the airline carrier must be based in the EU and landing in the EU.
In addition, the reason for the flight delay must be caused by the airline. For instance, in "extraordinary circumstances," such as storms or medical emergencies, the operating airline is exempt from the obligation to compensate passengers.
Compensation may be claimed within three years of the disrupted flight.
In early 2018, AirHelp launched a brand new tool to help travelers sift through eligible flights. The app concentrates specifically on flights that are eligible for compensation, and with permission, the tool can check up to three years prior by simply connecting a traveler's inbox to AirHelp.com.
With this secure app, affected passengers can also check flight eligibility while at the airport. The app will analyze if a flight problem qualifies for compensation, and will then register a claim within a few seconds.
About AirHelp
AirHelp is the world's leading flight compensation company, helping passengers to understand their rights and get compensation for delayed or canceled flights, and instances of denied boarding.
Since launching in 2013, AirHelp has helped more than seven million people process airline compensation claims, worth almost 800 million euros in total reimbursement. AirHelp is available in 30 countries, offers support in 16 languages, and employs over 500 employees globally.