The Ultimate Guide To Fully Enjoy A Trip To Italy
Italy is rich in landmark destinations and offers a large choice of places to visit for tourists who seek its unique heritage.
Whether it's the ancient history found at the ruins of Pompeii, the Tuscan countryside wine tours, hiking in the Dolomites, or just visiting and sunbathing under the Amalfi coast sun, Italy is full of wonderful places you need to visit one day. If you're planning a trip to the Bel Paese, we're here to help you make it the trip of a lifetime. It's difficult for those visiting Italy for the first time to decide on where they should go first or what they should see. That's why we put this guide together. So without delay, here is the best time to visit Italy, how you can get there, and a list of the foremost places you should visit as soon as you get there. You can spice up your trip to Italy and start learning basic Italian now with The Intrepid Guide to communicate with the locals and fully enjoy what Italy can offer.
The Best Time to Visit Italy
If you're a summer person, you're really in for a lot of fun in Italy. The beautiful country exhibits enchanting weather around April, May, and June, with moderate crowds that can sometimes become dense around mid-spring or summer. The country sees the most crowded summers with mild temperatures that can become stiflingly hot in some regions. The weather, nonetheless, shifts to be more pleasant around September and October. So if you can tolerate the cold, January, February, and March are considered the least crowded months if you want to pay Italy a visit.
Visa Requirements
The visa requirements for visiting Italy vary depending on where you come from. For example, EU members need a travel visa and a valid passport that has at least 6 months of validity remaining before their departure. On the other hand, non-EU members are allowed to enter the country without a visa and stay for up to 90 days as tourists, or for business reasons. If you're intending to stay in Italy for more than 90 days, you'll need to acquire a permit to stay.
Start by Heading to Rome
When it comes to Italy's tourist destinations, the first place that springs to mind has to be Rome, the center of Italian history, culture, and customs. The capital is the home of the Pantheon, the Trevi Fountain, and one of Rome's true jewels, the Vatican City where you can visit St. Peter's Basilica and stop by the Vatican Museums. As a tourist, you can ride a Vespa and take a journey through the city center where you can admire the time-honored history of the Colosseum.
Tuscany and Venice
Tuscany is the place that pops up in your head whenever you think of Italy. When we hear the word "Italy", our brains automatically take us to the pink and orange sunsets and tree-lined country roads of Tuscany. You may not even realize it, but the beautiful scenery of the countryside in Italy comes from Tuscany. This is where first-time visitors head for the unique food and wine offered by the Tuscanian farmlands.
Venice is made up of over 100 small islands located in a lagoon in the Adriatic Sea. It's also a wonderful destination for first-time visitors. Venice is where tourists take Gondola rides and glide down the canals to witness the beauty of the place at sunset. It's also where you can see Italy's Gothic palaces and spend some time in the streets of Piazza San Marco.
Naples
There are so many things to do for first-time visitors in Naples. It is the Neapolitan pizza's birthplace and it's only a few miles away from Pompeii and the famous Mount Vesuvius. Tourists head there for all sorts of outdoor adventures and new sceneries. The city holds incredible architecture that tourists from all over the world admire, it's one of the reasons Naples and Pompeii are two of the most visited cities in Italy.
Amalfi Coast
The Amalfi coast is known for its pastel-colored fishing villages that attract coastal enthusiasts and Italy's first-time visitors. There is so much to enjoy there. You'd be satisfied just by trying the Amalfi's seafood pasta, one of the best meals you can try in the Stivale. You can also go hiking for the picturesque views or wander through the cliffside lemon groves.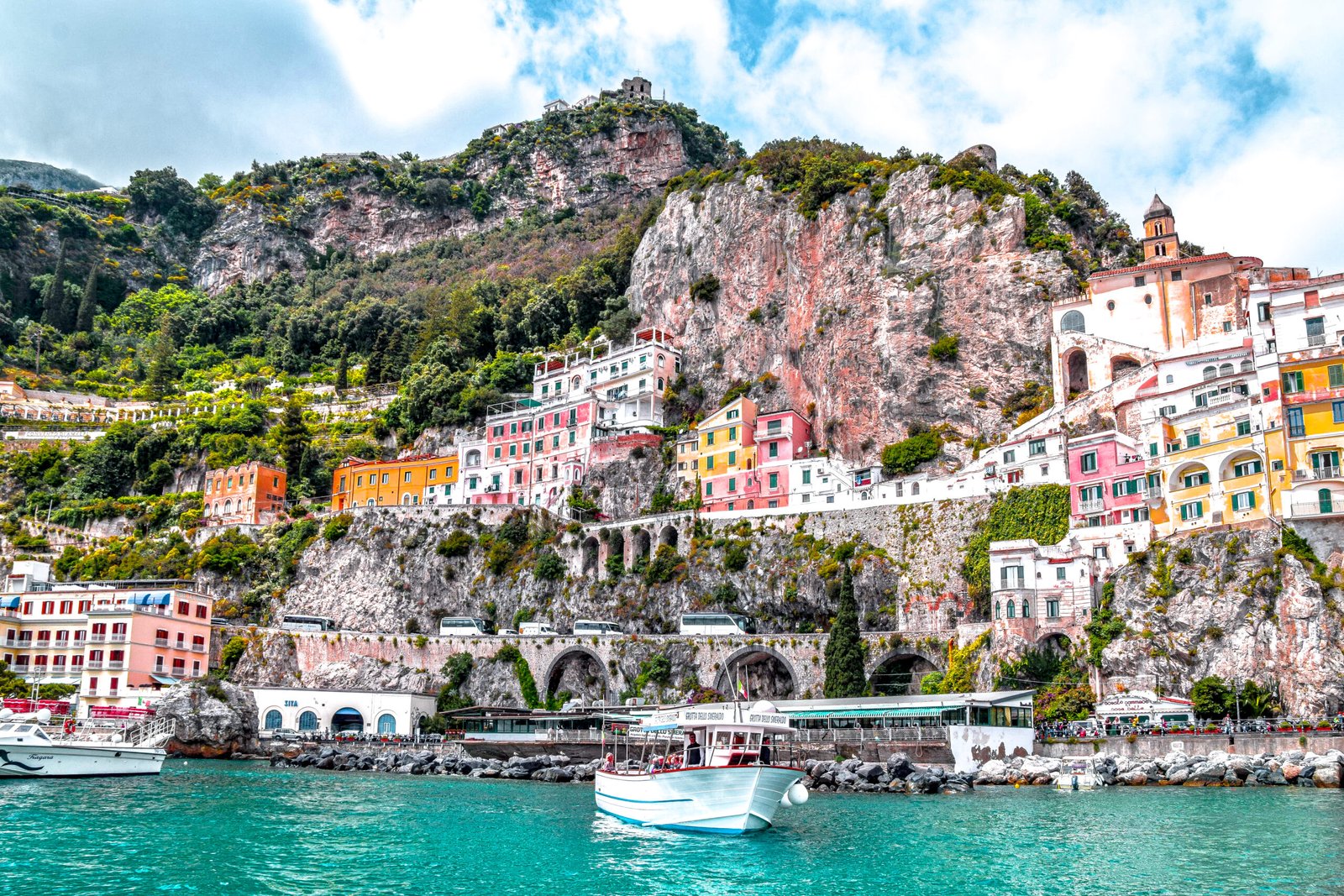 Italy is a wonderful place to visit on your next trip. That being said, you need to make it a trip that counts. Visit the destinations on this list and enjoy the culture and history of the old Italian cities such as Naples, Venice, and Rome. Be careful though, if you're an EU member, you're going to need a travel visa and a passport with 6 months validity in order to enter the country.