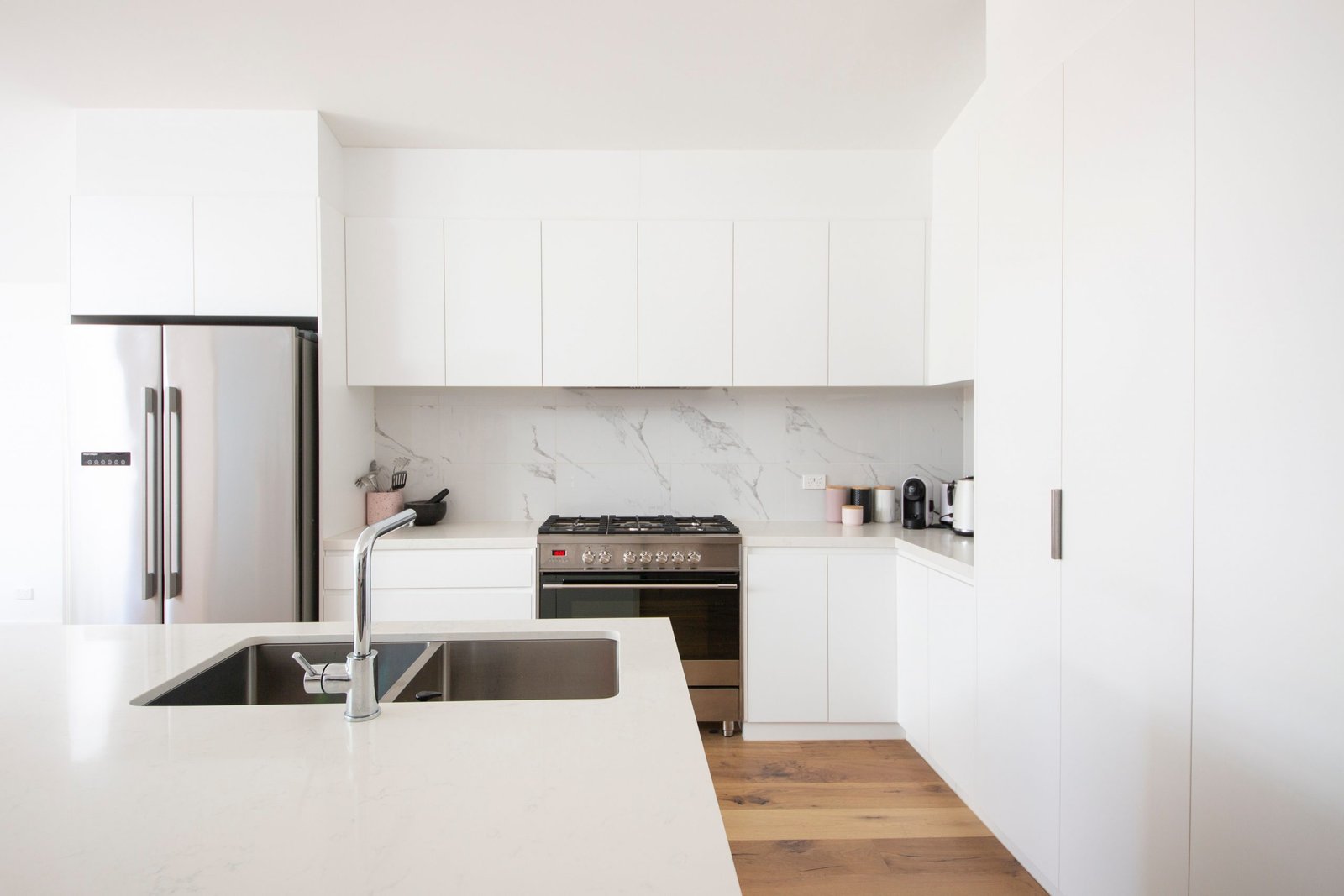 6 Best Countertops For White Cabinets
Renovating the kitchen is an exciting time in which homeowners can get creative and try out different styles.
One of the designs that are trending right now is white cabinets. This element gives the room a timeless look and enhances the decor.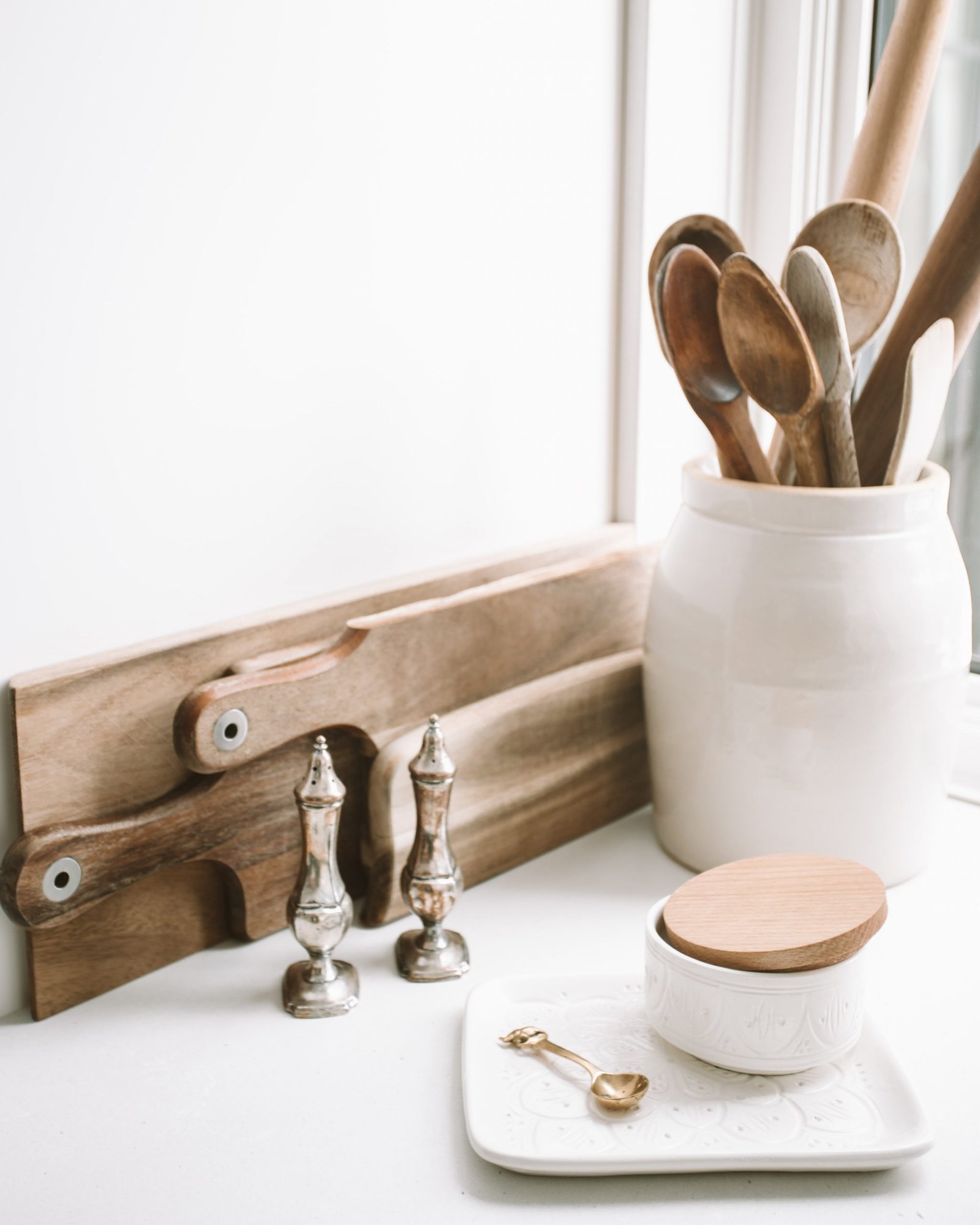 In this regard, many homeowners wonder what is the best countertop color for white cabinets. To help them out, we have gathered a list of our favorites.
But before we take a look at the best countertop for white cabinet pairings. It is crucial to first decide the look that homeowners want to achieve. This is a step that nobody can skip since it will help them narrow down the options. Even though this might seem easy, it can become overwhelming considering all the possible styles.
However, there are several items that can help with this process. Begin by considering the atmosphere. Some homeowners, for example, prefer a rustic kitchen, but others prefer something more modern. This is an excellent opportunity to peruse fashion magazines and decide on a look. After selecting the look, it is time to choose a color palette, which could be cool or warm. Warm tones are usually more inviting, while cool tones are common in modern designs. Then, choose the type of cabinetry, such as a flat panel or shaker. The last step is sitting down and checking the budget of the project to know which countertop material fits the requirements.
Best countertop for white cabinets
At the moment, there are several materials that homeowners can use for their countertops. The most popular ones include granite, marble and quartz. However, wood stones can also be a great alternative depending on the homeowner's budget.
Solid white quartz
Most people will say this is the best countertop for white cabinets since it will easily match the tone of the cabinetry. Furthermore, quartz is an engineered stone. For all those homeowners that don't know what that means, here is a quick review. Quartz is a material that is man-made, from a combination of a mineral and different resins. The advantage of having a manufactured product in the kitchen is that it offers several benefits.
Note that Quartz will last for many years, is antibacterial and easy to maintain. Plus, installing it can also increase the value of any property. For all those homeowners who want to learn more about how to decorate this type of layout, visit Caesarstone.
Natural Purity
For homeowners who have always dreamed about having a natural surface in the kitchen, the best color countertop for white cabinets will be white marble. Before purchasing this material, there are a couple of things to keep in mind. First, let's look at the pros. Marble is an incredible stone that will last for many years and turn any kitchen into an elegant room.
However, because it is a natural surface, it does have some disadvantages. For instance, marble is a high-maintenance countertop that needs sealing every year. Further, it is extremely heavy. This means it is not possible to install it DIY. To do it, homeowners will have to hire professionals.
Soft veining
Some people think that the best countertop for white cabinets needs to be a solid color. But, that is not true. In every kitchen design, it is crucial to create some contrast. Otherwise, the style could seem outdated. To overcome this problem, homeowners should select a countertop that complements the decor while also adding something unique. This work will be ideal for Quartz with soft veining.
The soft veining will allow the engineered stone to resemble the look of a natural one. Plus, a bit of texture will also enhance the style of the white cabinetry. For the veining, we recommend a light grey tonality and thin lines.
The classic look
If you are wondering what is the best color countertop for white cabinets, most homeowners start considering all the neutral tones in the market. Even though we all like a light color pattern, sometimes taking risks pays off. For instance, choosing an opposite tone for the countertop, such as black.
A black and white kitchen is a classic style that we all love and that has been trending for many years. The countertop can either have a veining design or be a solid color depending on the room design. For this option, we prefer materials such as quartz or marble. An affordable alternative could be granite.
Budget-friendly surface
Overall, the best countertop color for white cabinets that we have mentioned in the article only includes materials such as quartz or marble. Even though these are high-quality surfaces that will look incredible in any home, we understand that some homeowners have a limited budget. There is no need to worry about this since in the market there are several affordable options.
Granite is a fan favourite option among homeowners because, apart from its low price, it also offers a unique style. This material is natural, which means it will need sealing every year, but the advantage is that it is durable. We recommend looking for a warm granite tone that balances the white cabinetry design.
Light Wood
If we are talking about the best countertop color for white cabinets, we must include a traditional option, wood. This surface has been around for a long time since it can withstand a high amount of pressure without compromising its quality. Since there are different types of wood available in the market for white cabinetry, we will need something light. Dark wood countertops will only make the space look smaller while a soft tone will enhance the whole vibe. Some people like to install these countertops DIY, but we recommend you hire a professional.
What is the best color countertop for white cabinets?
The ideas above are some of the best examples of countertops that homeowners might utilize to match their cabinetry. However, it is critical to ask the manufacturer what is the ideal color countertop for white cabinets throughout the purchasing process. As a result, they will be able to provide you with several solutions that will enhance the appearance of the kitchen style you like.