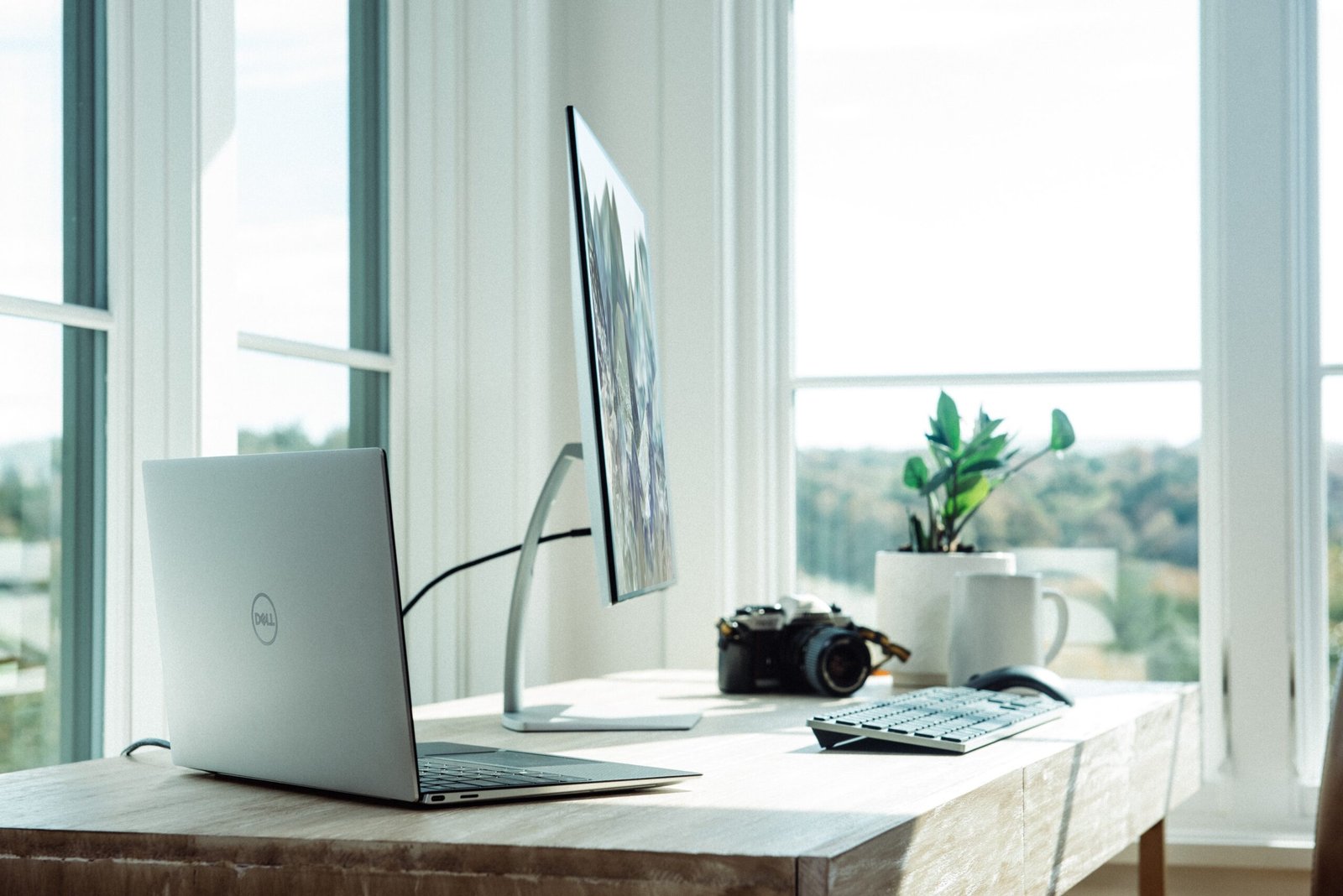 How To Create Your Dream Home Office On A Budget
If there's one lifestyle trend that's defined 2021, it's hybrid working models.
In the last year, almost all of us have had a taste of remote working and most of us have enjoyed the freedoms and flexibilities it brings. In fact, according to a study from the PWC, 71% of employees found working from home to be successful.
There are lots of factors driving this hunger for home working, including the fact that many of us feel more productive when we're able to work from our own space, while the lack of commute is another major upside. However, working from home can also be difficult, especially if you don't have a dedicated space for it or if the space you do have isn't particularly pleasant. That's why a specially designed home office can make all the difference to your remote working experience. The best part is, you don't need to break the bank to get it.
Here, we share our top tips and tricks for creating your dream home office on a budget.
Don't Be Afraid to Do It Yourself
So, you've decided to convert your junk room, guest room, garage, or sun house into an office, but you're stuck for ideas on where to start. The first things you'll need are storage spaces and some basic furnishings, but that doesn't mean you have to splash the cash and buy ready-made ones. We all know flat-pack is cheaper, so head to budget retailers like IKEA for some great storage solutions. But wait – before you head out, check what you already have to hand. There are lots of ways to adapt existing furniture, so think about how you can reuse or repurpose beloved items that simply need a little TLC. Even items with minor imperfections may be easily repaired if you put your mind to them.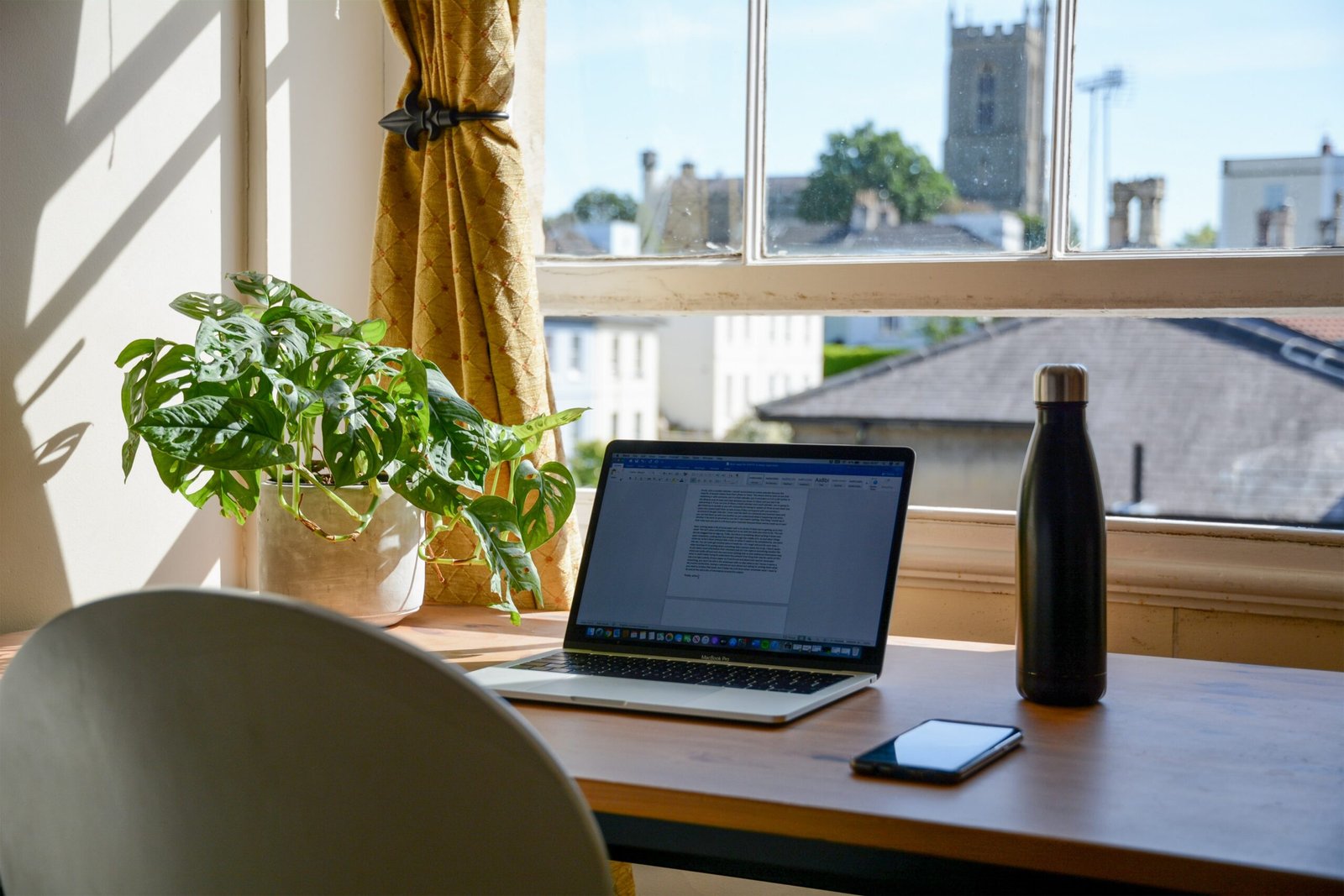 With this in mind, it's definitely useful to keep some DIY staples in the house such as a multi-head screwdriver, nails/screws, as well as adhesives by reputable brands like Loctite. The aforementioned equipment is very important because all these resources are versatile and can be used on numerous materials. Be it alleviating signs of wear-and-tear or building a new shelving unit, there are some of the most useful bits and bobs to have buried in your toolbox. They're particularly good for improvising and we all know that DIY often calls for this!
Search for Second-hand Super Finds
It's not only your own belongings you can repurpose: there are lots of ways to get your hands on second-hand items at great prices too. Resources like Facebook Marketplace, eBay, and local thrift stores will likely have exactly what you need to outfit your office at a fraction of the price you'd pay if you were buying everything new.
Don't be afraid to haggle. You'll be amazed by how much sellers are willing to drop prices when they're eager to free up space in their homes or turn unwanted items into extra cash.
Choose a Color Scheme that's Conducive to Work
Once you have your fixtures and furnishings ready to go, think about a color scheme. Some will work better than others for a workspace, with certain shades known to make you more focused and productive. According to an article from Scott Brown Painting, blues are best, with greens, greys, and pastel yellows also working well.
Don't only apply these insights to your wall color, carry them through to your fixtures and fittings too. Even if you opt to stick with white or cream, there's nothing to say you can't add blue-hued prints or a pretty green office chair to liven things up a bit.
Add a Few Finishing Touches
Finally, it's important to remember that you need to like the space you're working in. The more you enjoy being in your office, the more inclined you'll be to spend time there, which has a knock-on impact on your productivity. That means there are a few essentials you might want to add in. As per an article previously published in The Fox Magazine, plants can be especially beneficial, brightening up your home office and adding a pop of color.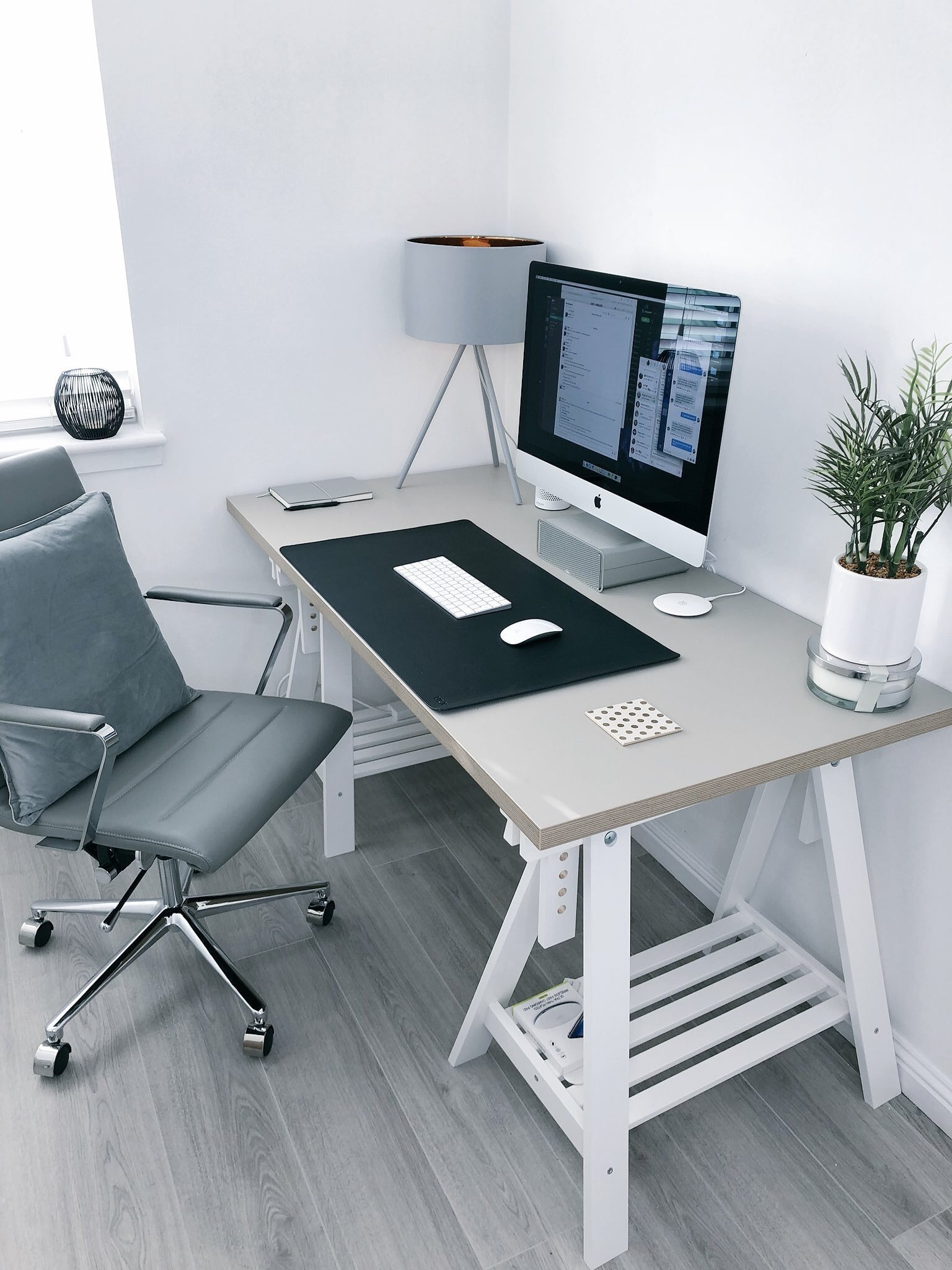 Prints, quotes, and photographs can also be nice additions, giving you something more interesting than bare walls to focus on when you're thinking or working away from your screen. None of these need to break the bank either. Well, what are you waiting for? Start designing your dream home office today!