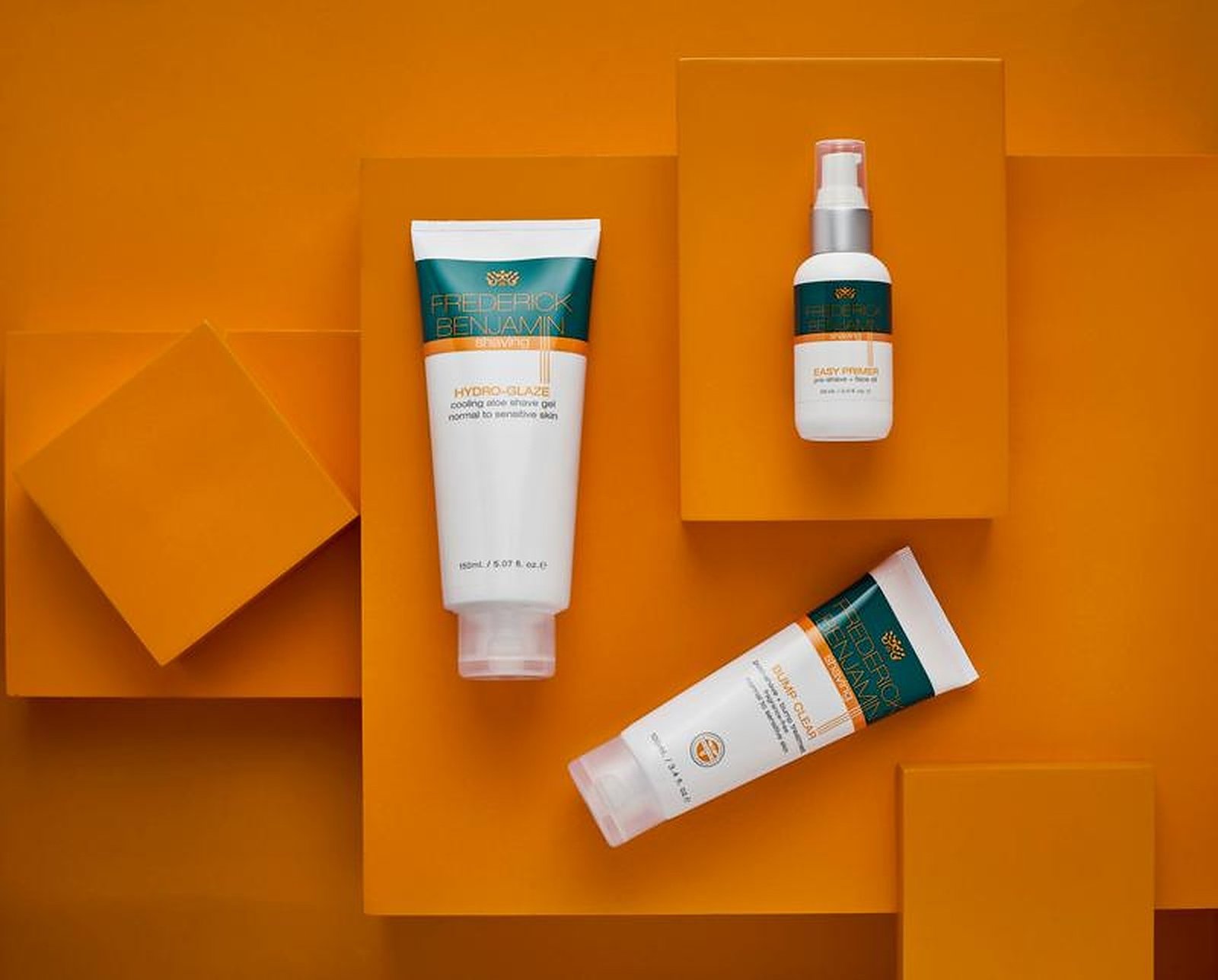 Frederick Benjamin Gives Black Men A Standard To Stand By With Innovative Grooming Products
The name Frederick Benjamin is a promise to deliver products that put your confidence back into your hands.
Melanated skin is prone to specific issues, such as in-grown hairs and razor bumps. That's why Frederick Benjamin uses a problem/solution approach to formulate products that blend active natural oils, clinically-proven ingredients, all while remaining free of common irritants. Though effective alone, the products work best together. That's also why they package products into uncomplicated, step-by-step Regimens guaranteed to deliver long-lasting results.
Here to disrupt the industry standard for men of color, it all starts with their process: we handpick only the most nourishing ingredients, rejecting common approaches, and innovate our products to cater to you. Men's grooming is more than a market opportunity; it's a cultural one designed to elevate how black men are perceived and, most importantly, how they perceive themselves.
For years, Michael James watched Black men lose hope in the grooming department. They felt powerless fighting their dry scalps, unsightly razor bumps and held on to the belief that harmful, ineffective chemicals were their only option. So, Michael set out to find a better way.
Inspired by the legacy of his grandfather: the original Frederick Benjamin, Michael developed a regimen of products to help every man sculpt his best self, no matter his style.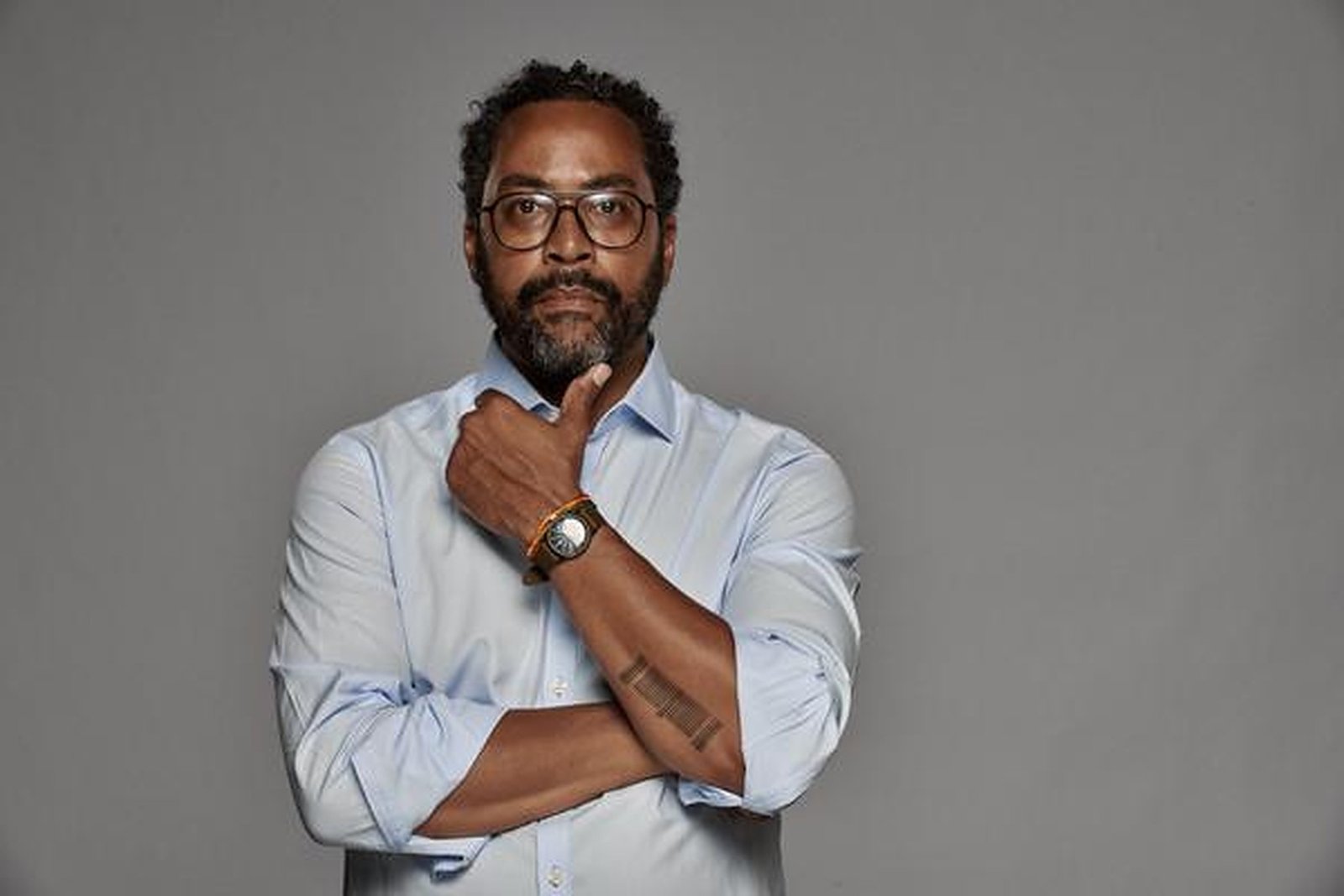 To make the process easier to understand, here are some quick points for each product in their haircare kit:
Shampoo – Invigorating Cleanser
Cleanses the scalp and hair to remove sweat, build-up, excess oil, and other impurities.
Sulfate-free. Doesn't take any moisture from your hair.
Synthetic Fragrance-Free. Won't smell like your high-school crush's hair.
Conditioner – Invigorating Moisturizer
Great for normal scalp or dry scalp.
Spearmint oil provides a mint invigoration, close oil stimulates blood flow, nettle oil promotes hair growth and hemp seed oil hydrates and moisturizes.
Recommend using 2x a week, or if school sports with excessive sweating, more.
A light-weight, grease-free hair styling creme.
Also acts as a moisturizer invigorating your dry scalp with spearmint oil, clove oil, nettle oil, and hempseed oil.
When using creme, allow hair to air dry when wet. Don't dry with a towel.
A hairstyling, water-based pomade adding a classic finish to your hair.
Contains Castor Oil for hair growth, Argan oil for hydration, and citrus oil for a fresh scent.
Pomade can be used on wet-to-dry hair. The dryer the hair, the longer the hold.
FrederickBenjamin is the leading Men's Grooming line that combines natural ingredients and targeted regimens to help men look their best. They aren't new to this, they are true to this. Since 2010, Frederick Benjamin has owned the conversation about men of color and their grooming experience. Find them online and at Ulta Beauty's all around the country.