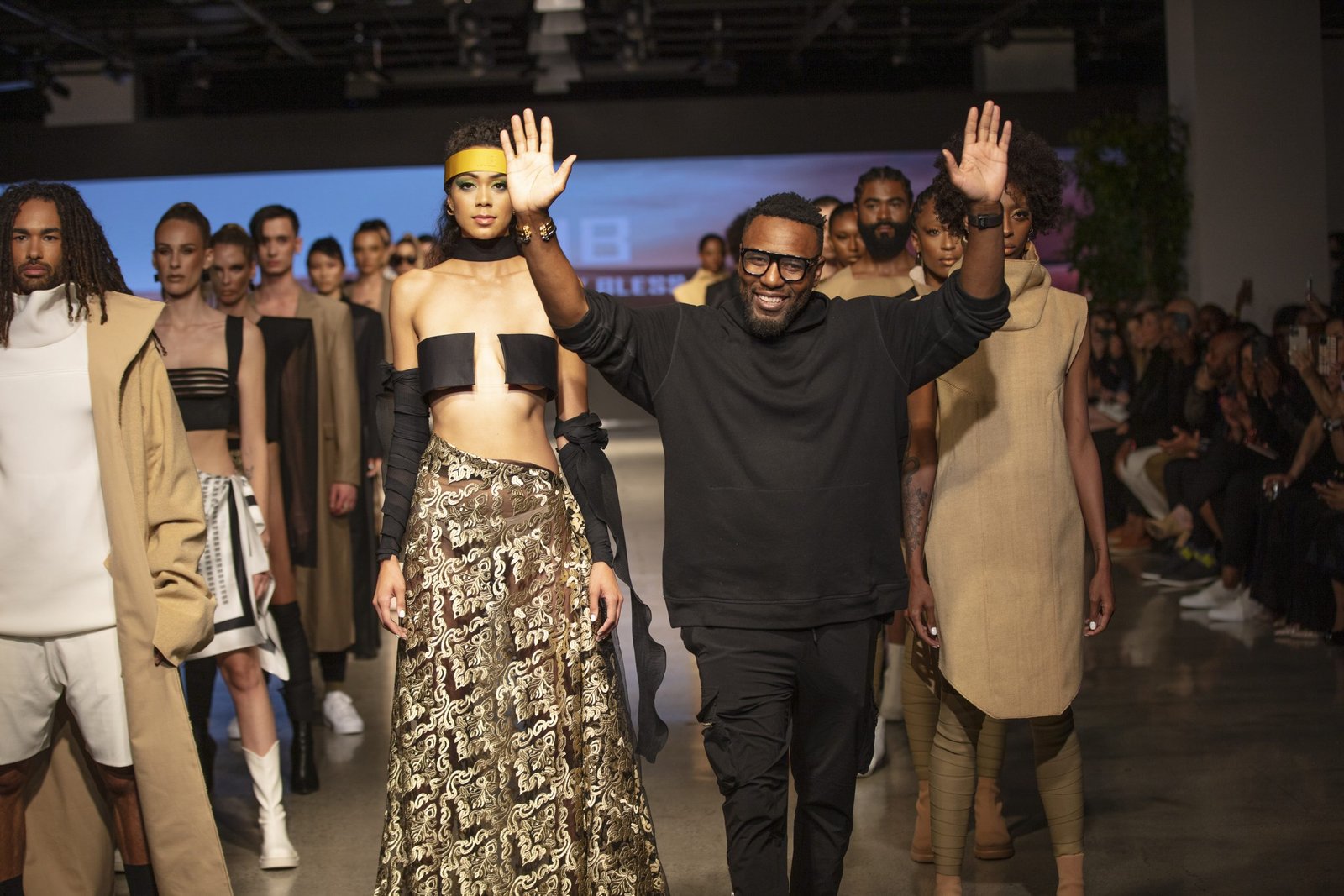 Meet Bless Mazarura: Zimbabwean Fashion Designer, Creative Director and Founder of Bless By Bless
The BLESS BY BLESS Brand is the love-child of a fashion company and The Army of Luv non-profit.
A hybrid of fashion and philanthropy, it is a labor of love and vision of Zimbabwean Fashion Designer and Creative Director Bless Mazarura, a recipient of an Ambassador of Love Award.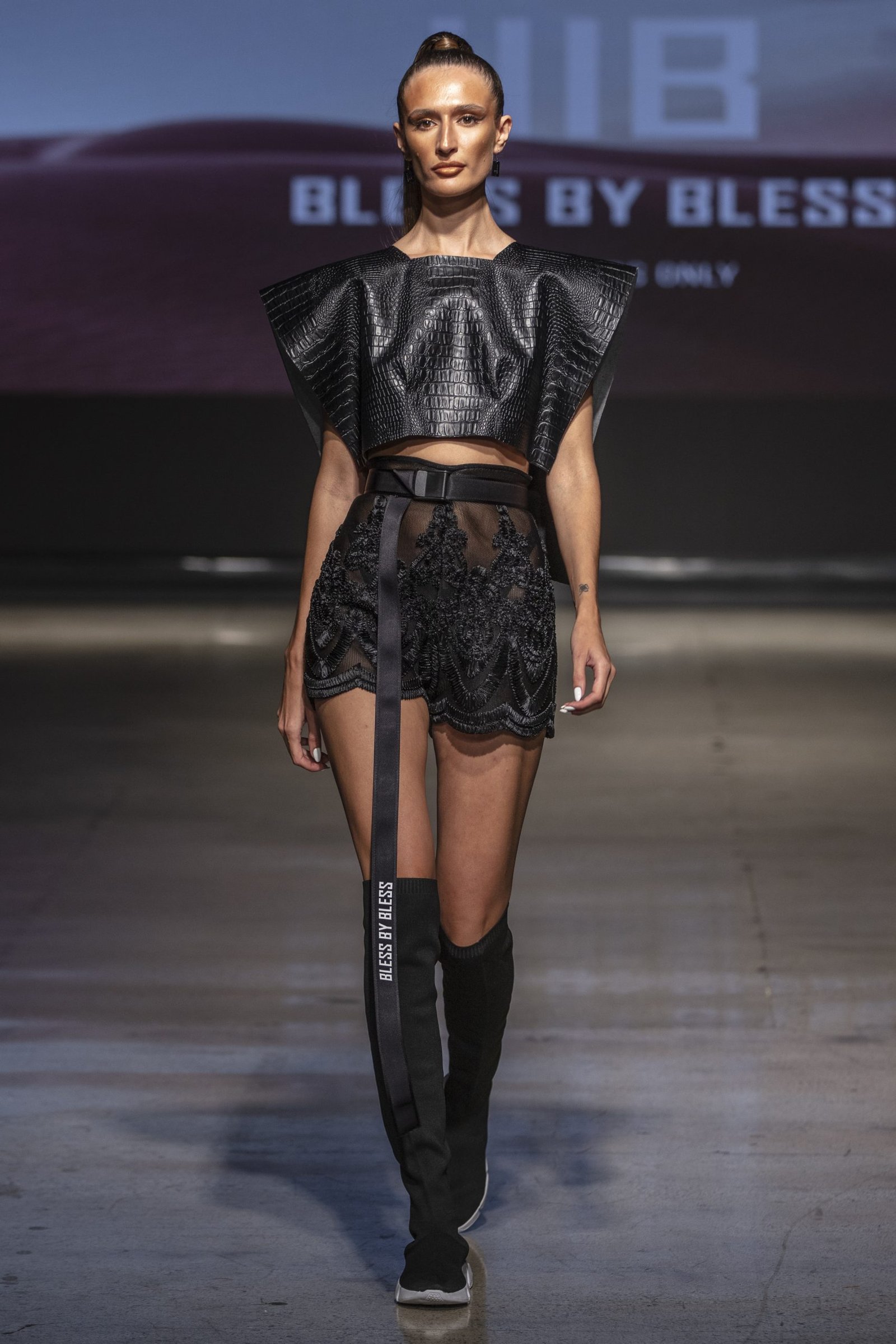 Through a continued dedication to human wellness, his dream is to empower Common Humanity through innovative, contemporary ready-to-wear garments. Bless By Bless goes beyond fashion, it's a movement for social change, it's a community where the humanitarian in us all unites for one cause, Love.
We interviewed with Bless Mazarura about their upbringing, start in fashion, creating Bless By Bless, being apart of LAFW 22′ and favorite inspirations.
Where do you consider your artistic home?
Greater Boston Area, where my studio is and where I went to art school at Montserrat College of Art.
Has fashion always been your career plan?
I started off in drawing and graphic design, fashion was not an option then until I read a book that spoke about combining your passion with your talent. This book reminded me that my mom and I used to deconstruct garments and remake them when I was 12 years old. This ended up leading to starting my journey as a fashion designer.
What was the inspiration behind Bless By Bless?
My mother is the inspiration behind the brand, she was a self-taught tailor in her rural village in Zimbabwe, my dream was always to continue the gift she had through a brand founded on unconditional love, which reflects the way she lived her life.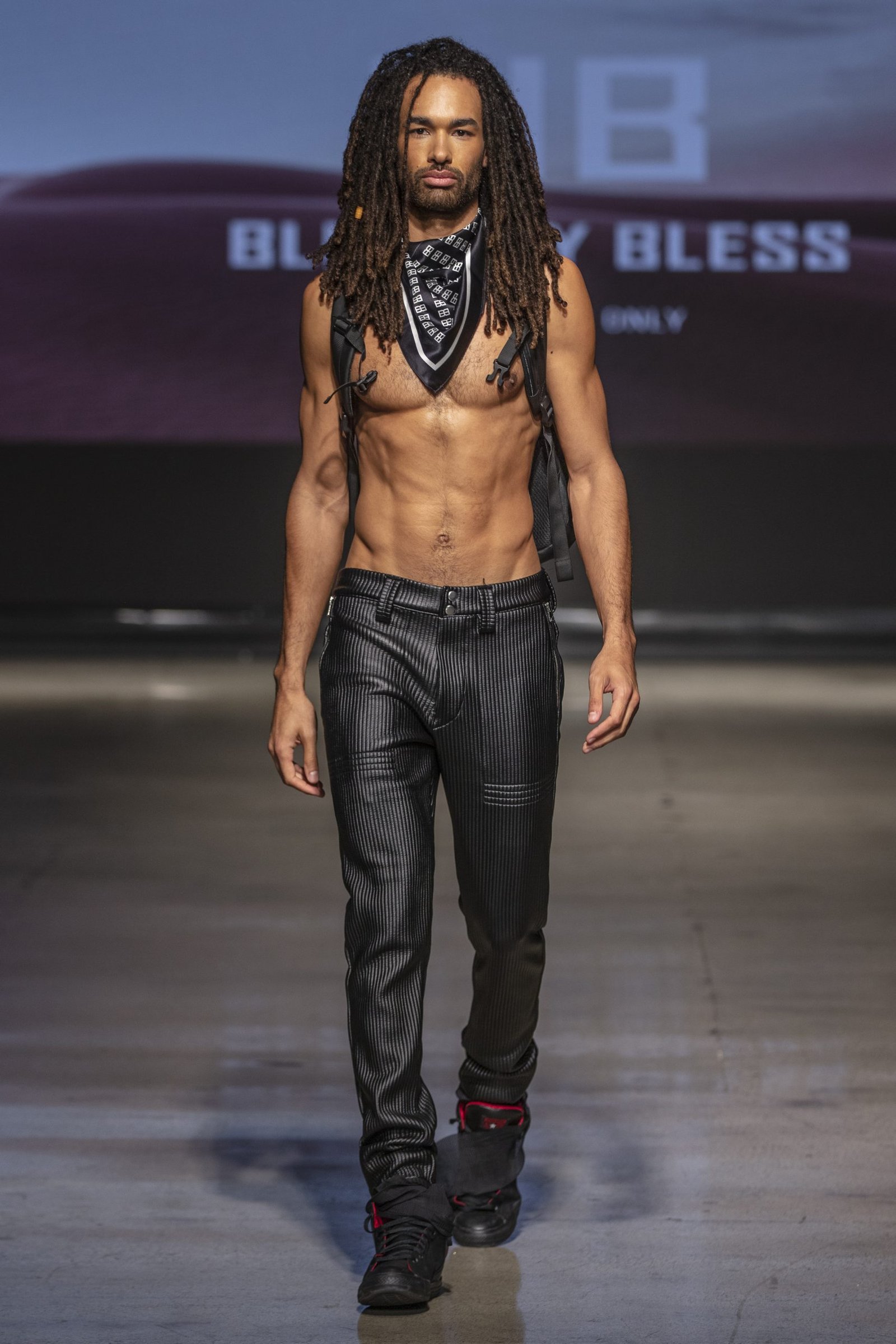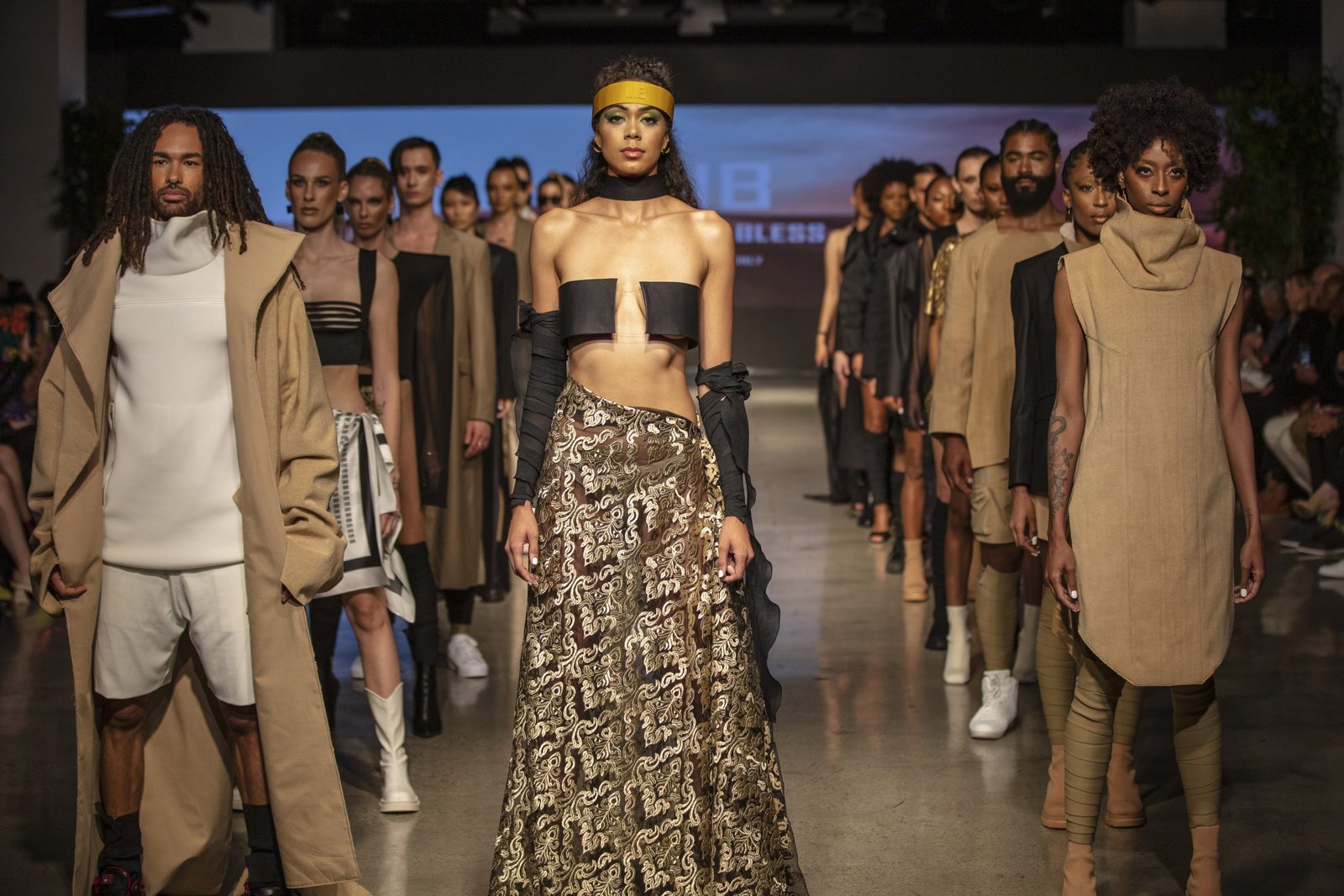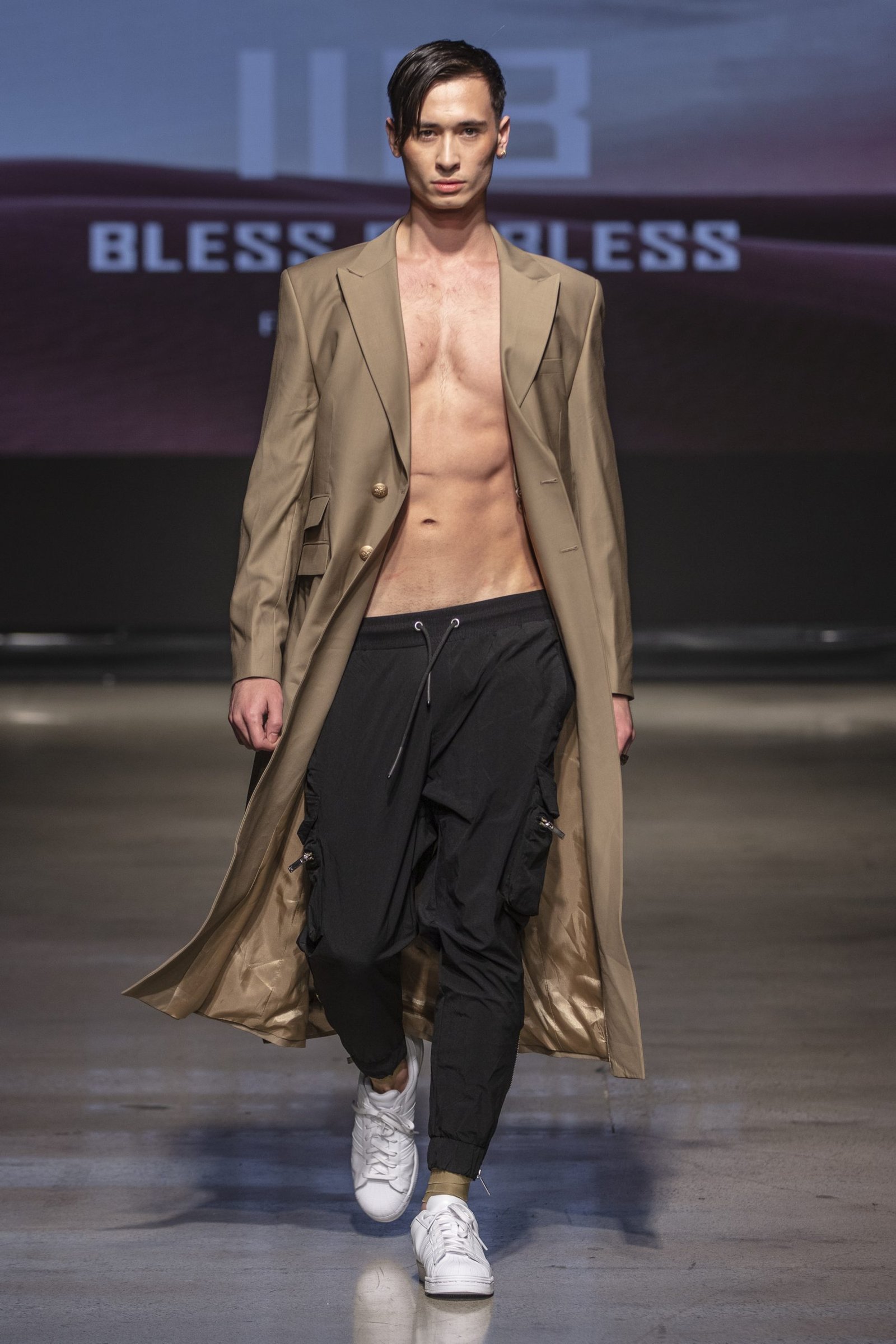 How much does it mean to you to have been a part of LAFW 22′?
Being in LAFW was a great opportunity to showcase my talent and capabilities. I have always said I have the capabilities to create on a higher level if given the opportunity this was my first major fashion show and I will be forever grateful to them for initiating the conversation that led to everything. 
How do you translate trends to your audience?
As opposed to chasing trends the Bless By Bless brand chooses to adhere to creating unique wardrobe classics and staples for a clientele that wants to challenge the mainstream obsession with what's popular or trending. Instead, we choose to release limited quantity items that are timeless with my own original flare of unique hemlines, collars, and geometrical silhouettes. However, to be relevant and serve the market, I often find very minor aspects or details to incorporate into my garments to appeal to the trends chasers.
Do you have any fundamental fashion tips for young professionals?
I think simplicity and branding are underrated. I lost a lot of time and finances while trying to do too much in terms of how many products or complicating the design aspect. For example, 10 t-shirts with 2 colorways are 20 products, then if sized small to XXL then that's 5 sizes for each making 100 unique products. The numbers add up quickly and it becomes overwhelming. The second part is branding your name is more important than the product in my opinion so work hard on how you present yourself, are you luxury, edgy or avante garde? Make sure all your material matches your intended vision.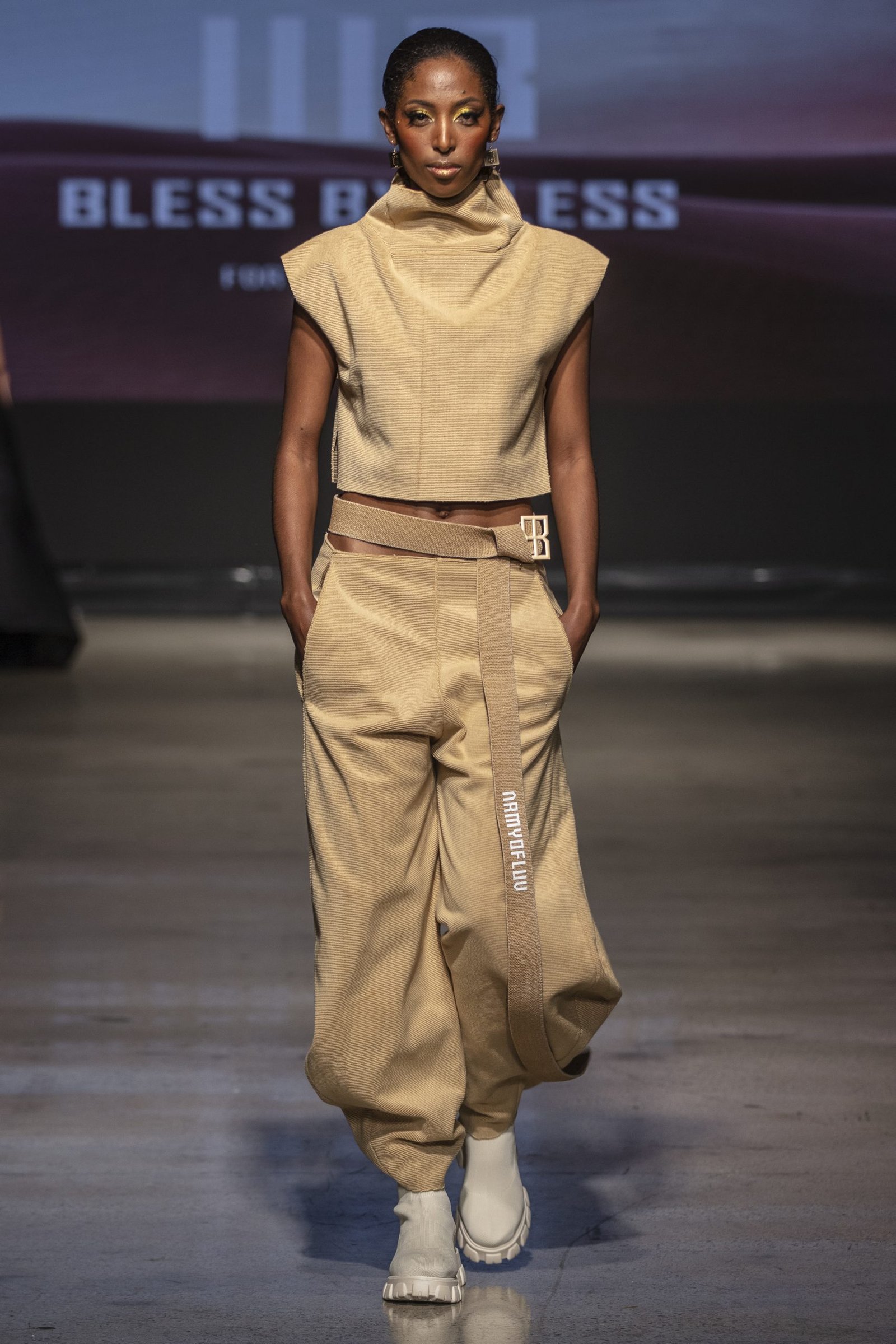 The Fox Magazine is all about inspiration, what/who inspires you the most?
My mother was a kind soul, a self-taught creative like myself. She had a big heart and used her talent to survive and take care of orphans and those in need. She is my hero and I aspire to create and love as she did.
What is your favorite fashion-related motto, quote or words to live by?
"Protect your soul" 
I believe we focus so much on nurturing our bodies and minds but we neglect the soul. Leaving our emotional and spiritual well-being to negative influences jeopardizes our mental wellness which can, in turn, derail everything we strive to be or have worked hard to achieve.  Spirituality is the most important tool for achieving balance and happiness. 
---
Connect With Bless Mazarura!