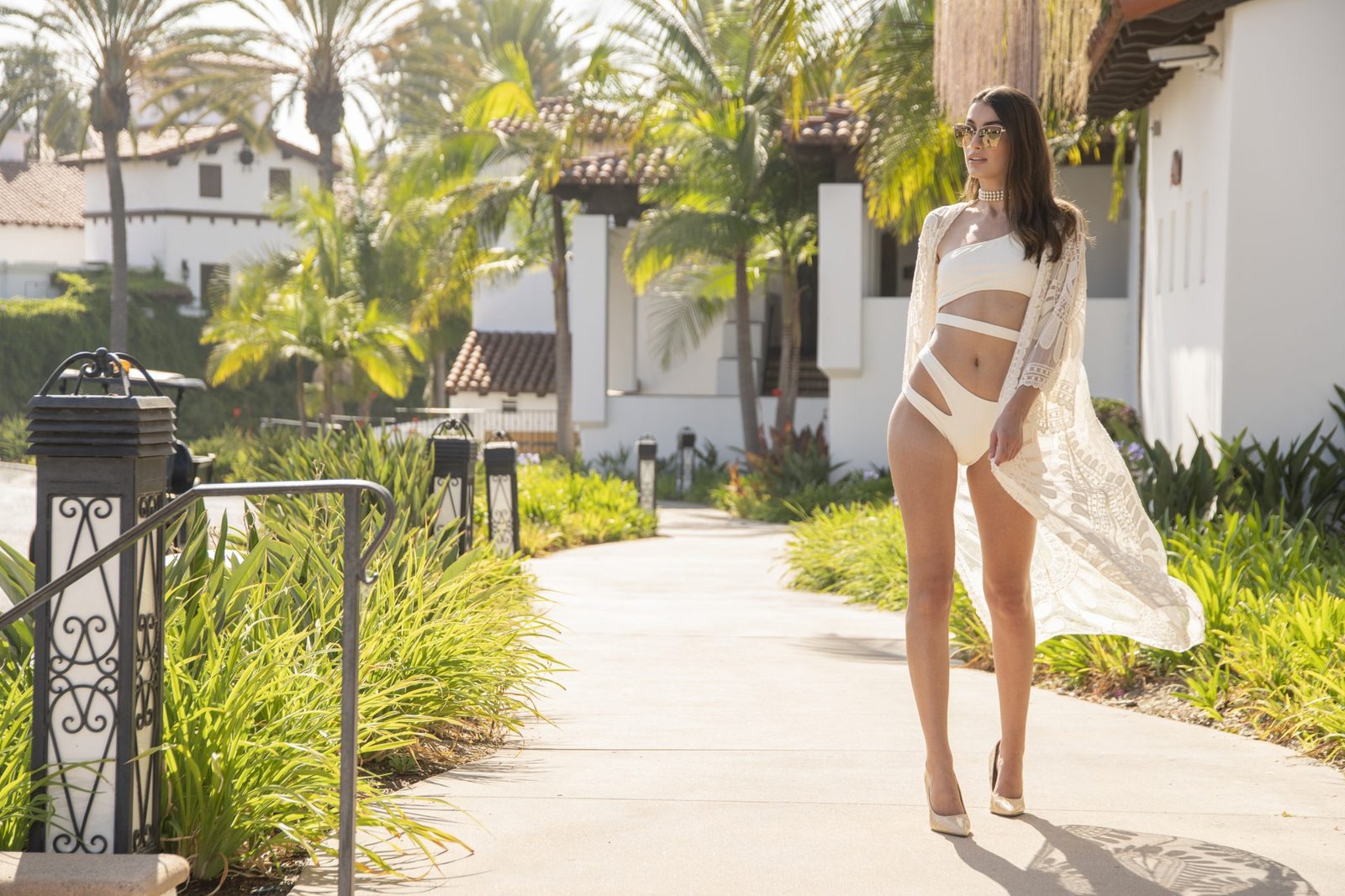 Meet The Founders Of Hypeach, A Fashion Brand That Gives Back
Business partners, Marlo and Brian Hovis also happen to be wife and husband. In early 2020, the couple founded Hypeach to disrupt the e-commerce fashion space with high quality apparel at accessible prices.
The pair firmly believes that through creativity, there is freedom, and they established Hypeach upon that guiding principle.
Hypeach's mission is Fashion That Gives Back. With that philosophy in mind, the brand partners with and provides a portion of every purchase to GlobalGirl Media (GGM) — a female-run non-profit that empowers young women from underrepresented backgrounds with digital journalism training, and skills to reshape the media and elevate marginalized voices.
Today, Marlo and Brian confide their inspiration, and the brand's history, with The Fox Magazine.
Where is home?
Home is in Newport Beach, California. Brian and I met in San Diego and have lived bicoastally for the past four years in New York City, then Seattle. We've been excited to return to Southern California to launch this next phase of our life. Hypeach is headquartered in Orange County, CA, and operates as an e-commerce business. 
Has fashion always been your career plan?
For Marlo, early on, multiculturalism, travelling, and living abroad has always inspired an appreciation and love for fashion. And, Brian has worked over 20 years in Fortune 500 e-commerce and digital marketing, including working as a marketing executive at Nordstrom's corporate headquarters. Fashion has not always been our career path, but rather our destiny. 
What's a typical day like for you?
"Pre or post COVID?" the couple jokingly laughs. Typically, we wake at 5:30 am when our son wakes with his endearing natural alarm clock. In the non-winter months, we love to get out early for a quick jog to start the day before breakfast. We multitask in the mornings and reconnect at the office. 
Brian oversees all operational and digital marketing, while I lead all of our creative and brand-related happenings. Our HQ is a true start-up environment where we collaborate and work synergistically in real time with our respective and shared teams. We wind down with a family dinner and then, typically, we are back online for a little bit after the daily news. We try to religiously end our day with a meditation from the Calm app before going to sleep.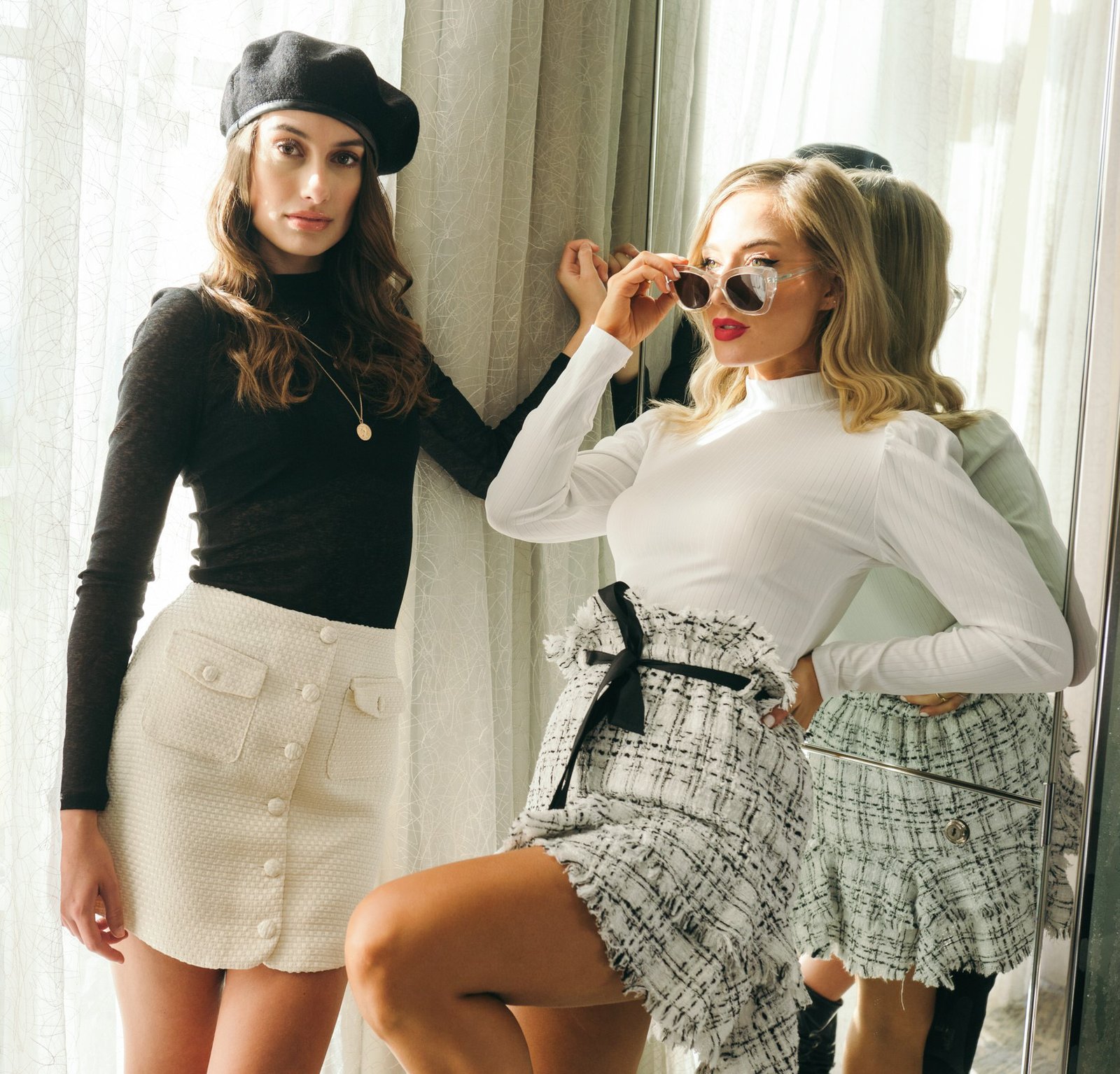 How much has your style changed since you started in fashion?
Our personal styles have expanded as a result of being immersed in fashion, creative artistry, and social media marketing. Working in fashion, it's quite expansive to experience and create a look or mood or brand vibe that communicates to the consumer. Fashion is such a unique medium to create with and express yourself.

How do you separate fashion and style?
One's style is so personal and unique. It's essentially an extension of one's personality. While fashion is more a macro level entity…what's 'in fashion', what 'was in fashion', what's fashionable in this geographic area or with that demographic group.  
What style item is a must have that you can never go wrong with?
For both of us, it's a pair of well-crafted Italian or French shoes! Then, a great hat! 
Do you have any fundamental fashion tips for young professionals?
It's most important to dress true to yourself. Confidence exudes when you are wearing clothes that make you feel good about yourself. 
Beyond that, there are two pieces of advice we'd pass down which are timeless: It's always better to be overdressed than underdressed; and dress for the position you want, not the position you have. 
The Fox Magazine is all about inspiration. What/who inspires you the most?
Oooh, this is the toughest question yet. So many different people inspire each of us in different ways, including our parents. But, hands-down the ocean inspires us and fulfills our souls the most. It's an indescribably personal connection to the planet and nature that nourishes body, mind & spirit.
How do you translate trends to your audience?
Hypeach embodies "California Fresh" style. For us, we translate trends that resonate with our brand style through aesthetics, fresh faced models, and through the creative use of video. Equally important, it's influencers and customers that we showcase on our socials and website that make a direct and personal translation that resonates with our audience.
What advice do you have for someone who wants to push the restart button and make over their look? 
Do it! There are so many options for free styling assistance nowadays from retailers, so that's an easy place to start. If you're on a budget and happen to know someone who has an eye for style, ask them to look through your closet and get their advice, and then make a lunch date with that person to go thrift store shopping to refresh your wardrobe and fill in the gaps.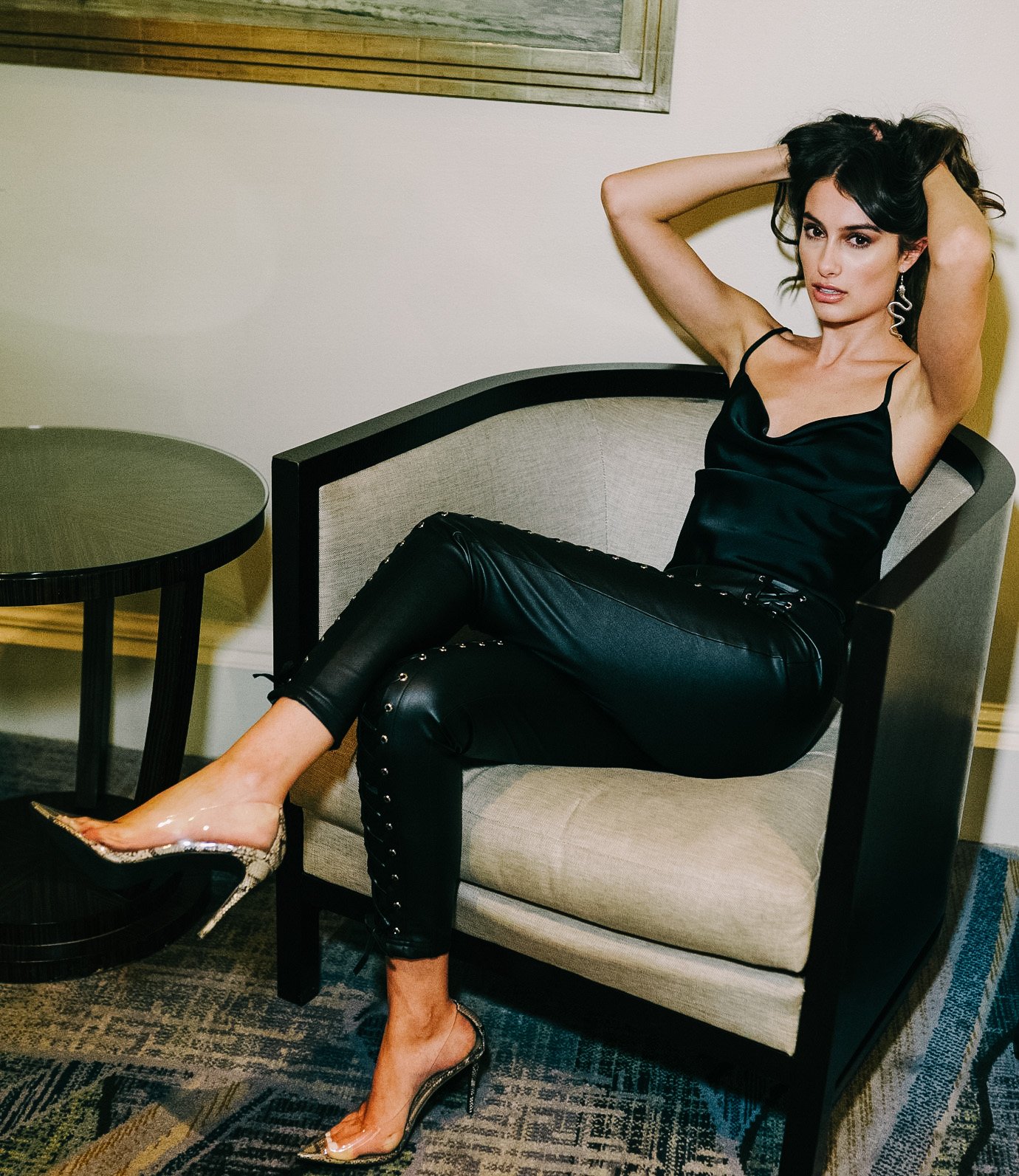 What do you see as some of the economic and design challenges of the industry? 
The effects of the pandemic on the economy and daily life is a real challenge right now on multiple levels. We believe there is a global reset happening. An emerging importance is to consistently communicate value and authentically embrace & reflect inclusion. 
What elements separate your work from other style gurus?
For us, we are "in the trenches" as they say as a start-up brand. We are immersed seven days a week in every operational and creative aspect of our brand. 
Do you have any tips or tricks for achieving an aesthetically awesome Instagram page? Any social media tips? 
Create an inspiration board of posts and elements from other Instagram accounts whose aesthetics resonate with you, whether it's for your personal or brand's Instagram. Strive to create an aesthetic flow to your grid and value-added content for your followers. Pre-plan your content, use a grid building tool, post regularly and create video-based content.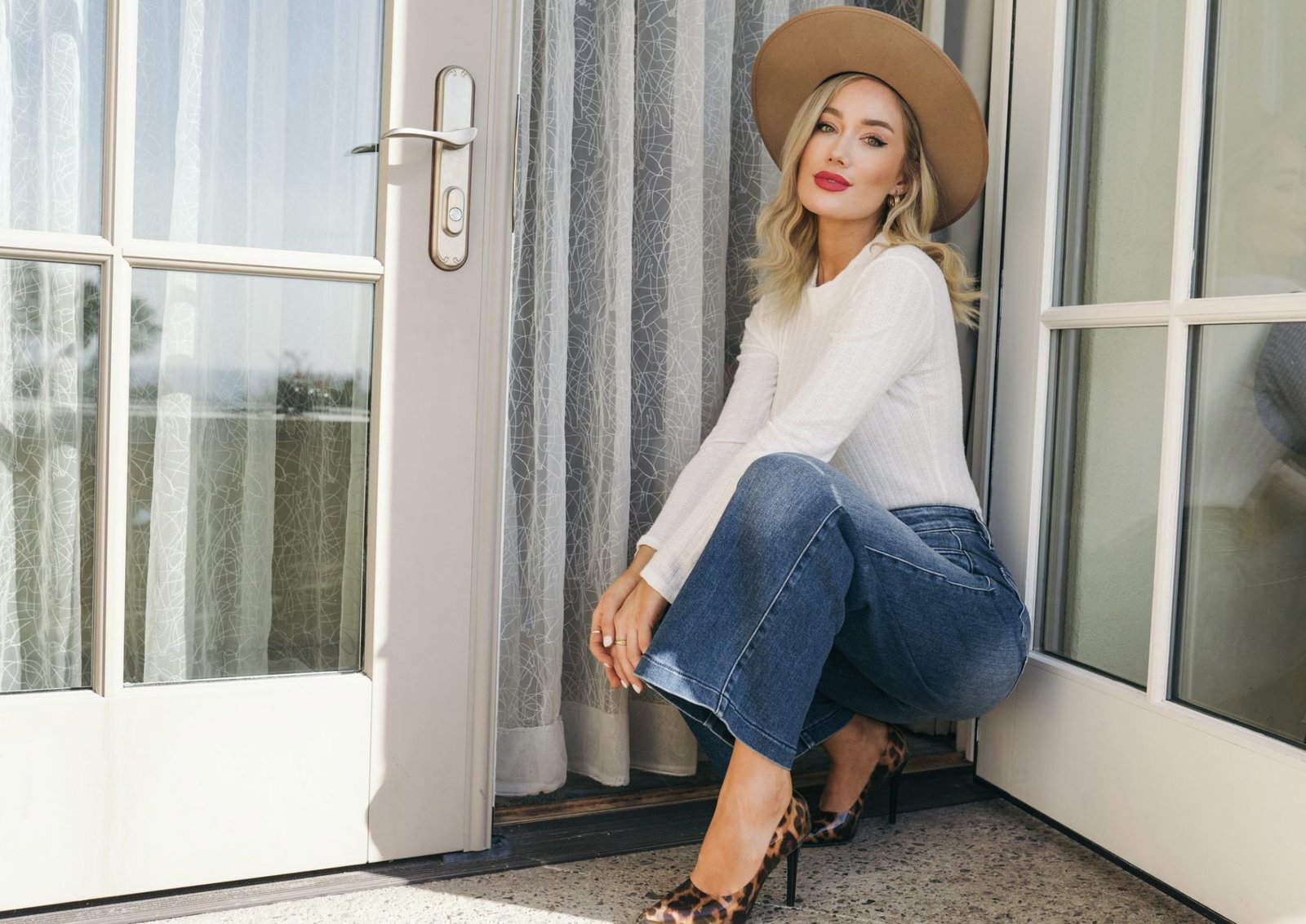 What's something people would be surprised to learn about you?
Marlo: Nerd alert: I worked for more than a decade as a research librarian and loved it.
Brain: I'm certified to sail up to a 60-foot boat solo anywhere in the world.
What's your best advice for people looking to get into fashion?
Be prepared to go after what you want and work hard. And, most importantly network, network, network, cultivate your connections and relationships. They open doors. 
What is your favorite fashion related motto, quote or words to live by?
"Simplicity is the keynote of all true elegance." -Coco Chanel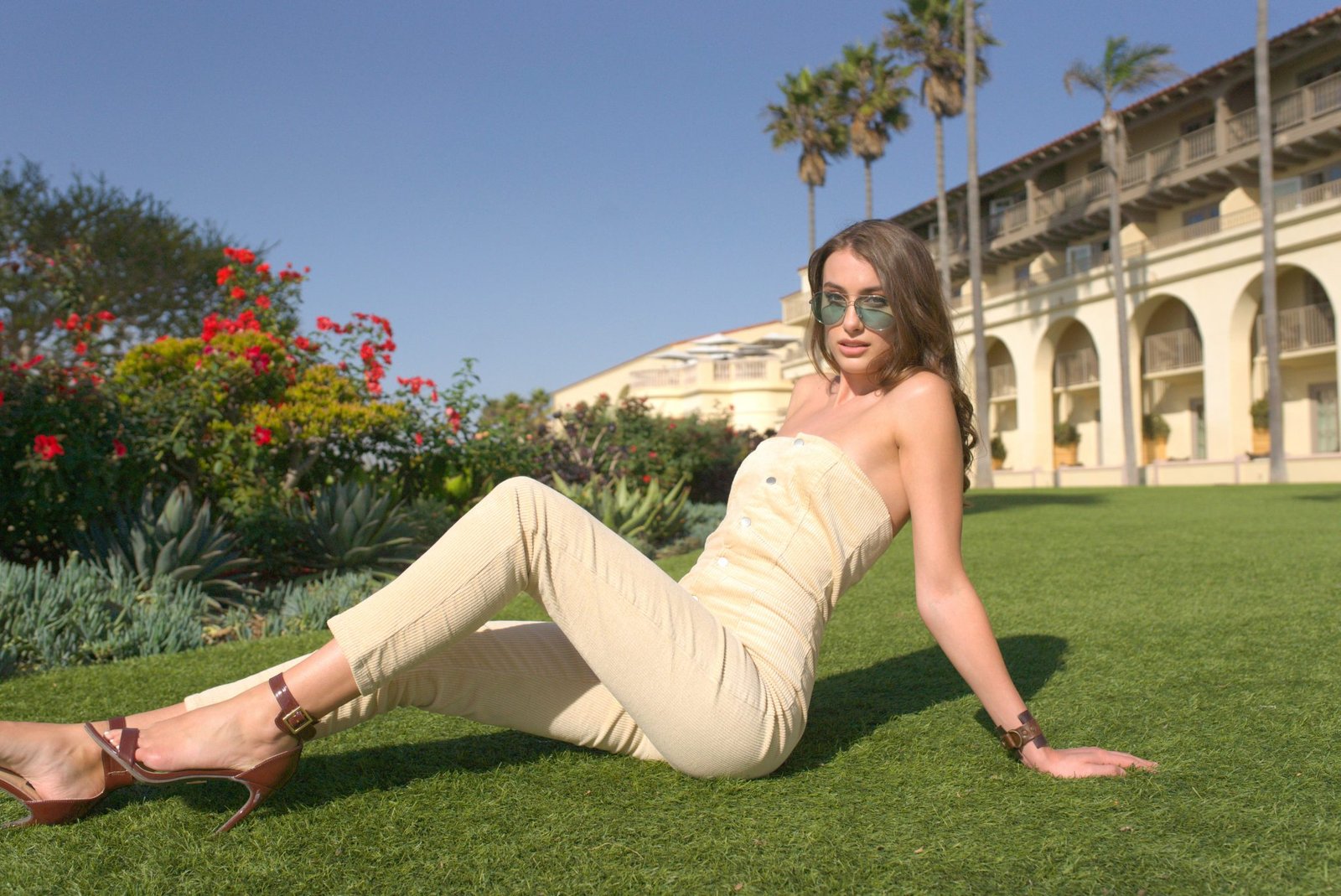 About Marlo and Brian Hovis
As the co-founder, Chief Brand & Product Officer of Hypeach, Marlo oversees all brand and product strategy and execution for the brand, including strategic partnerships, social, content and influencer relations. Meanwhile, Brian, as the co-founder and CEO, oversees all business operations, finance, marketing, and e-commerce strategy and execution.
Marlo's background in communications and technology, and Brian's background in marketing complete each other, and keep the company smooth sailing.
In addition, being passionate for community service and giving back to underserved and underrepresented populations, Marlo currently sits on the executive board for GlobalGirl Media, to which Hypeach gives back part of the profit made with each purchase.