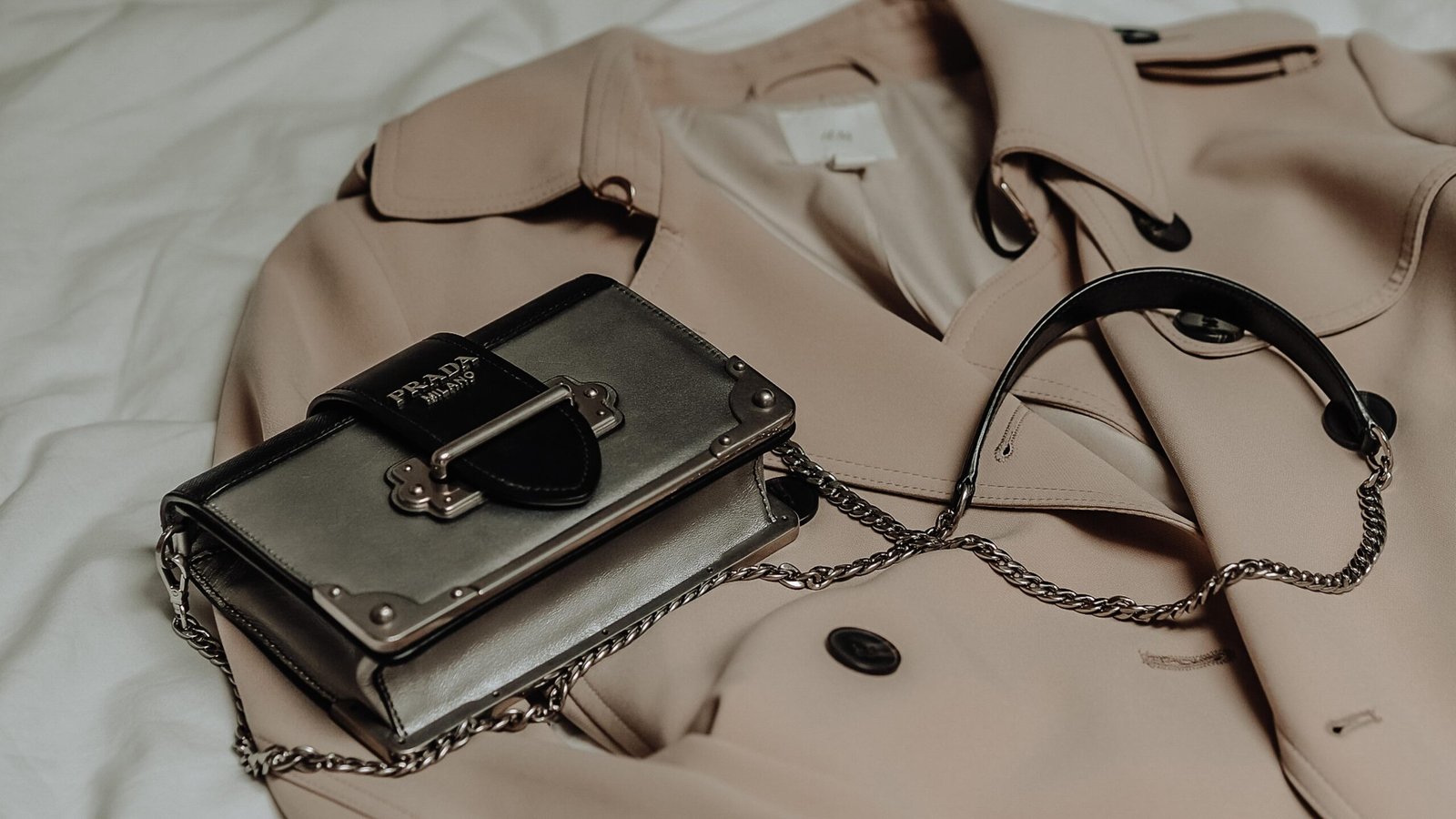 Tips On How to Make Your OOTD Stand Out
Have you scrolled through Instagram and see all those amazing outfit stylings by celebrities and fashion influencers?
Sometimes it seems also effortless but in reality, a lot of thought was put into creating those outfit-of-the-day (OOTD) posts. There are a couple of things that you can do to elevate your OOTD stylings so, if you want to make your OOTD posts stand out from the rest, here is what you can do.
Go for elevated basics
It is always a good idea to keep a good number of basic pieces in your wardrobe. Not only does it help with creating a capsule wardrobe, but it will make it easier for you to pick and choose your outfits because everything you have own goes well with each other. However, if you want to make your outfits pop, you want to invest in a couple of elevated basics.
By adding a few luxe-looking wardrobe basics into your collection, your outfits have already reached another level of class. The best part about getting elevated basics is that you do not have to spend much to get more. There are tons of brands that offer great quality clothes at an affordable price, all you have to do is to look for them. Some basics that you should add to your wardrobe are ribbed knitwear and oversized blazers because these are classic and timeless pieces that go well with a lot of things but will never go out of style.
Get your clothes tailored to fit your body
Another thing that you can do to make your stylings a lot better is to get your clothes tailored to your body. This is something that a lot of celebrities do to make their clothes look like it is meant for them. Getting your ready-to-wear clothes professionally tailored and altered will make them look a lot cleaner and will show off your figure.
If you already know how to alter clothes, you can do it yourself, but it is better to get a professional seamstress or tailor to do it because they will know how to get the clothes to fit you better and emphasize your body's strong points. However, it is important to note that there is a difference between tight and tailored. Do not get clothes that are too small for you because you will end up looking like you have brought the wrong size when you went shopping.
Make sure everything looks fresh and pressed
But what if your style is loose and baggy? Should you also get those tailored and fitted as well? Not at all, because styling loose and baggy clothes have its own set of rules. One of which is to make sure that everything you will wear looks fresh and pressed so wash and iron your clothes before you take that OOTD shot. This will make your clothes look new and make it seem like you have put a lot of effort and thought into the small details of your outfit.
Obviously, this rule should be put into effect for all types of clothing, regardless of the size or fit. When in doubt, iron your clothes and you will get that instantly polished look. Some articles of clothing can be a little difficult to wash and iron and some require some specific attention and care so read that label of your clothes to know how you should clean, steam, or press them.

Add some accessories
If you feel like your outfits look too plain, just add some accessories and you are good to go. It is always a great idea to keep a small chain or a bracelet with you, in case you need some a little flair to your look. If you are going to keep your clothes basic, then your accessories are where you can have fun and go wild. Quirky accessories can also turn a few heads to maybe look for some chunky necklaces or a statement earring.
You can also get luxury jewelry and accessories if you want to bring more attention to your outfit. This is a common trick of fashion influencers and style icons, because true fashion lovers will surely notice your accessories if it is from a known luxury brand. Try adding a Coach watch or a Cartier bracelet to your outfit, they can definitely add a lot to your look.
Sneak in some luxury pieces
If you think a small watch and bracelet is not going to do much, then why not go for bigger items? There is a reason why luxury items are highly loved by fashion fans, and they will know if something is from a luxury brand when they see it. If a Gucci bag in a store can catch someone's attention on the street, a Gucci bag in your picture can catch someone's attention while scrolling social media.
However, you need to know when and how to add luxury pieces to your outfit because too much is never a good thing. You want to look classy and fashionable, not gaudy and overbearing so only add one luxury item at a time. Go for something that always looks great, no matter the look, like a black handbag or a simple coat.
Keep your bags and shoes sparkly clean
Even if you have the cleanest clothes and the prettiest accessories, one thing that can immediately ruin your outfit is a dirty bag or shoe. Always keep your bags and shoes clean and dirt-free because not only does it make you look good, but it will also give the impression that you know how to care for your items. It is natural for things to get dirty with time but try to keep it as clean as you can so never let a stain sit on your bag and do not let your Adidas Superstar get discolored.
If you have luxury items or more expensive articles of clothing, you should pay more attention to them because when they are dirty, they lose their value. Leather, like Louis Vuitton bags or Coach backpacks, and suede are a little tricky to clean properly but once you know how to care for them, it will be easier to maintain their quality. You can also look for a professional luxury goods cleaner if you have a stubborn stain that you want to have removed.
Touch-up your hair and makeup before the shot
Have you ever wondered why models and celebrities look flawless in their social media posts? Well, it is because they pay attention to every single detail, from their head to their toes so before you snap that OOTD shot, take a while to look at yourself in the mirror. It does not take much because all you should do is tidy your hair up a little and do a little touch-up on your makeup.
It is the little things that matter so pay attention to the small details. You might think that no one will notice your hair or makeup, but you will be surprised at how much cleaner and well put you will look if you do this. It only takes a few seconds of touching up to make the entire outfit look flawless.
Because we live in the social media era, virtual styling has become the norm, with everyone being able to easily take a photo of their outfit and post it on social media. While it can seem difficult to stand out from the rest, you should always have confidence in your style because it can always turn out to be your best feature.