Cannabox: The Ultimate Cannabis Subscription Box
Cannabox is the number one weed-smoking subscription available, filled with premium cannabis smoking products, custom T-shirts, and all of your smoking accessories.
Cannabox uses monthly themed boxes to showcase exclusive bongs, hand pipes, rolling papers, and smoking necessities.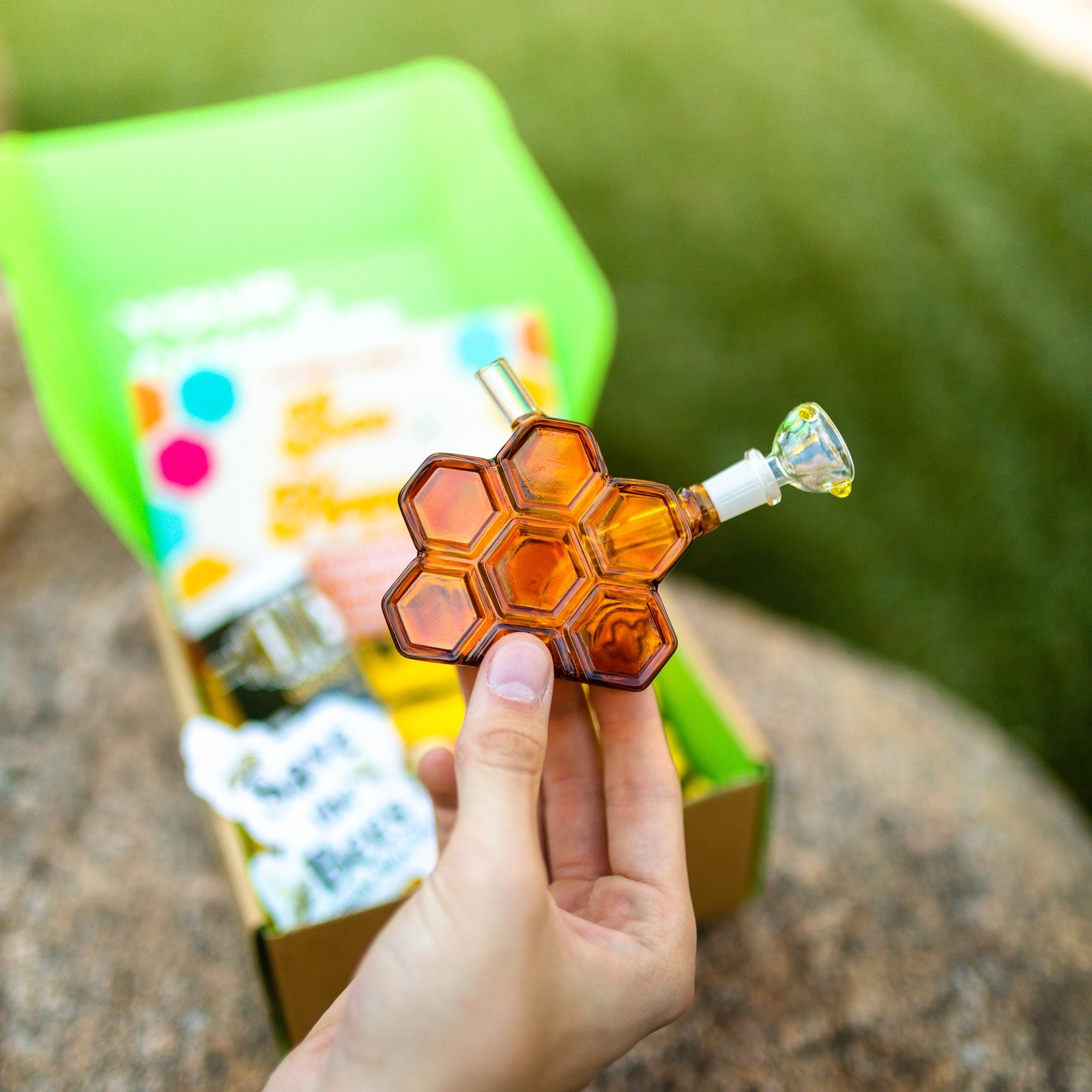 Founded in 2013, Cannabox was the first weed subscription box available on the market, introducing an innovative alternative to the traditional smoke shop. Founder Michael Berk's vision of Cannabox began when he was frustrated that there were no solutions for new users who needed the essentials, and for experienced users who needed monthly products.
Cannabox was created in Phoenix, AZ where the headquarters reside, and has become a leading online smoke shop since 2013. They continue to strive to be the premium one-stop smoke shop for all of your stoner needs, whether you are unversed, or experienced in the cannabis industry.
This weed box partners and allies with top brands, featuring Raw, Grav Labs, OCB and many more. Shipped out every month, you can continuously expect a unique theme that will make your smoking experience that much more enjoyable, with high quality glass that will hit hard. 
Cannabox is the leading smoke shop with hundreds of top tier products available for delivery today. Their marijuana experts are knowledgeable on the top brands, products, and technology available on the market. The Cannabox team ensures high quality and exclusive products for your best smoking experience and a higher living lifestyle.
Whether you enjoy flower or oils and concentrates, Cannbox has you covered with distinctive glass, high-tech electric smoking pieces, creative and funky apparel to match your smoking style and vibe, and gear to outfit and accessorize any of your smoking pieces.