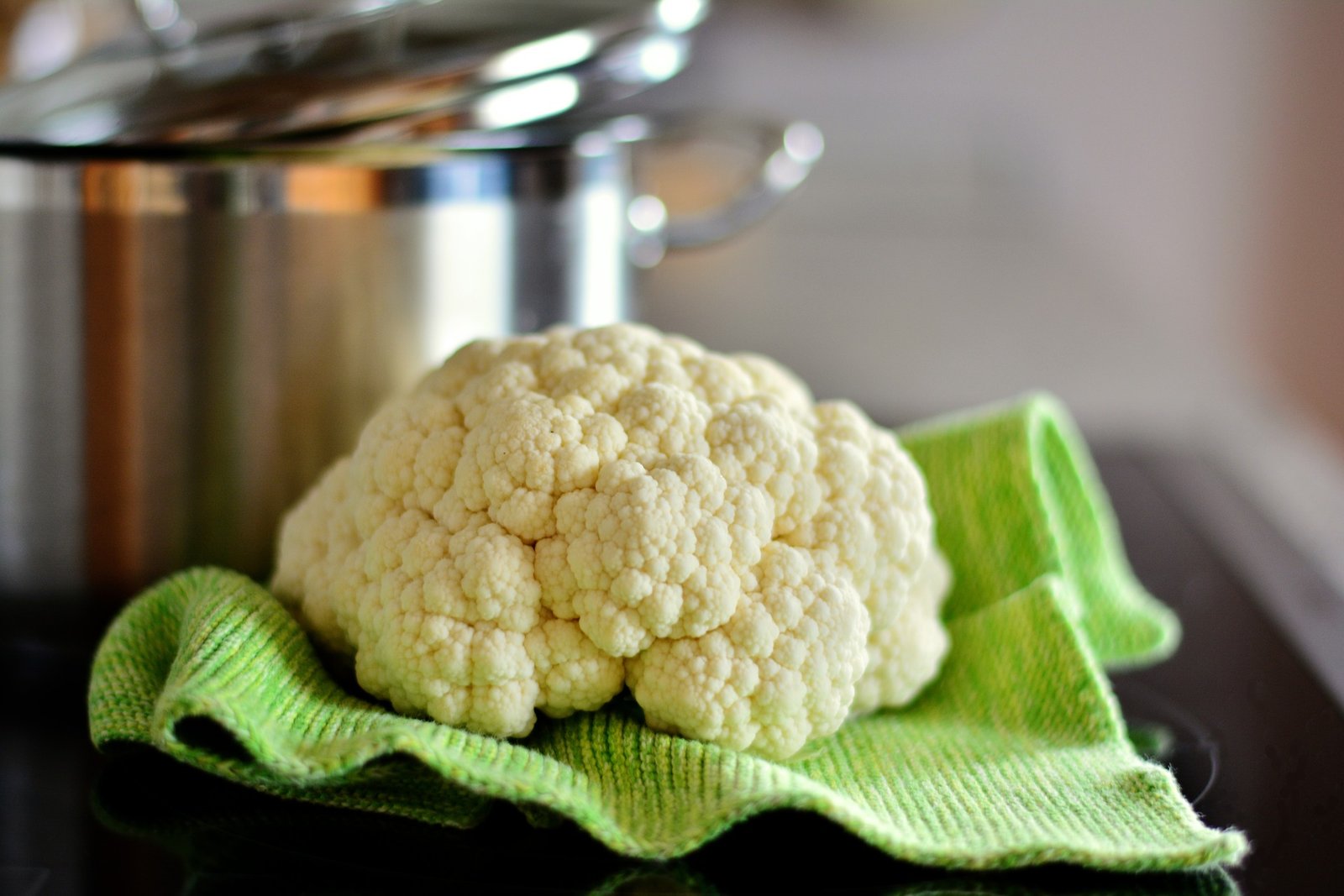 Cauliflower Is The Secret Ingredient To Your Keto Success
The ketogenic diet is more popular than ever. If you're thinking about joining the keto trend, read on to learn why cauliflower is the key to your keto success.
You've probably heard all about the keto craze. This diet has taken the country by storm as more and more people are embracing a low-carb lifestyle. With all the attention keto has been getting lately, you may be ready to give this trendy diet a try. Amy Lacey wants you to know about one humble vegetable that can help you make the transition easier: cauliflower.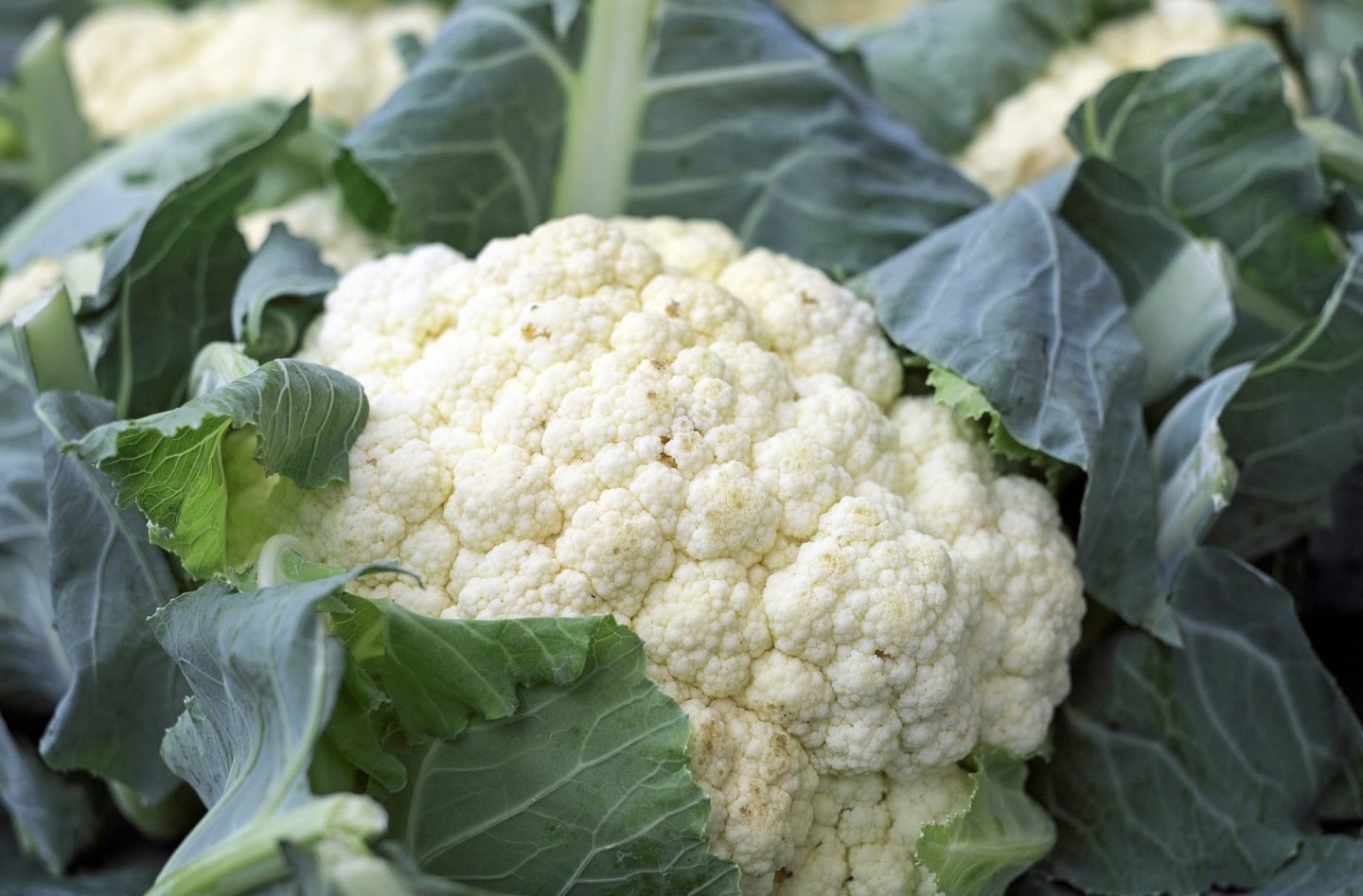 "Cauliflower is one of the best foods to focus on when you're transitioning to or sustaining a ketogenic diet," says Lacey, author of Cali'flour Kitchen: 125 Cauliflower-Based Recipes for the Carbs You Crave. "On top of cauliflower's impressive nutritional profile, it is a versatile and satisfying substitute for the carbs you crave. Cauliflower can be used to make low-carb pizza crust, white bread for sandwiches, and so much more. With cauliflower, you can enjoy the foods you love and still lose weight or achieve your health goals."
First, let's review a few basics about keto: The ketogenic diet is an extremely low-carb diet that puts your body into ketosis (a state where instead of burning carbs for energy, your body burns fat). This is no easy task and has very little wiggle room. To get the body to go into a state of ketosis, one must consume no more than 20 grams of carbs per day, and eat moderate protein and high amounts of (good) fat. While some people choose a ketogenic diet for specific health issues, many people love eating keto for its weight loss benefits.
"Twenty grams of carbs a day comes down to a handful of crackers, a few potato chips, or a few servings of vegetables," says Lacey. "Because the keto carb restriction is so low and eating high-quality food is important, most keto-goers will use up those carbs on veggies to get more food throughout the day. Thanks to its chameleon ability to take on the characteristics of other foods, cauliflower is the perfect healthy and low-carb choice for people on the keto diet."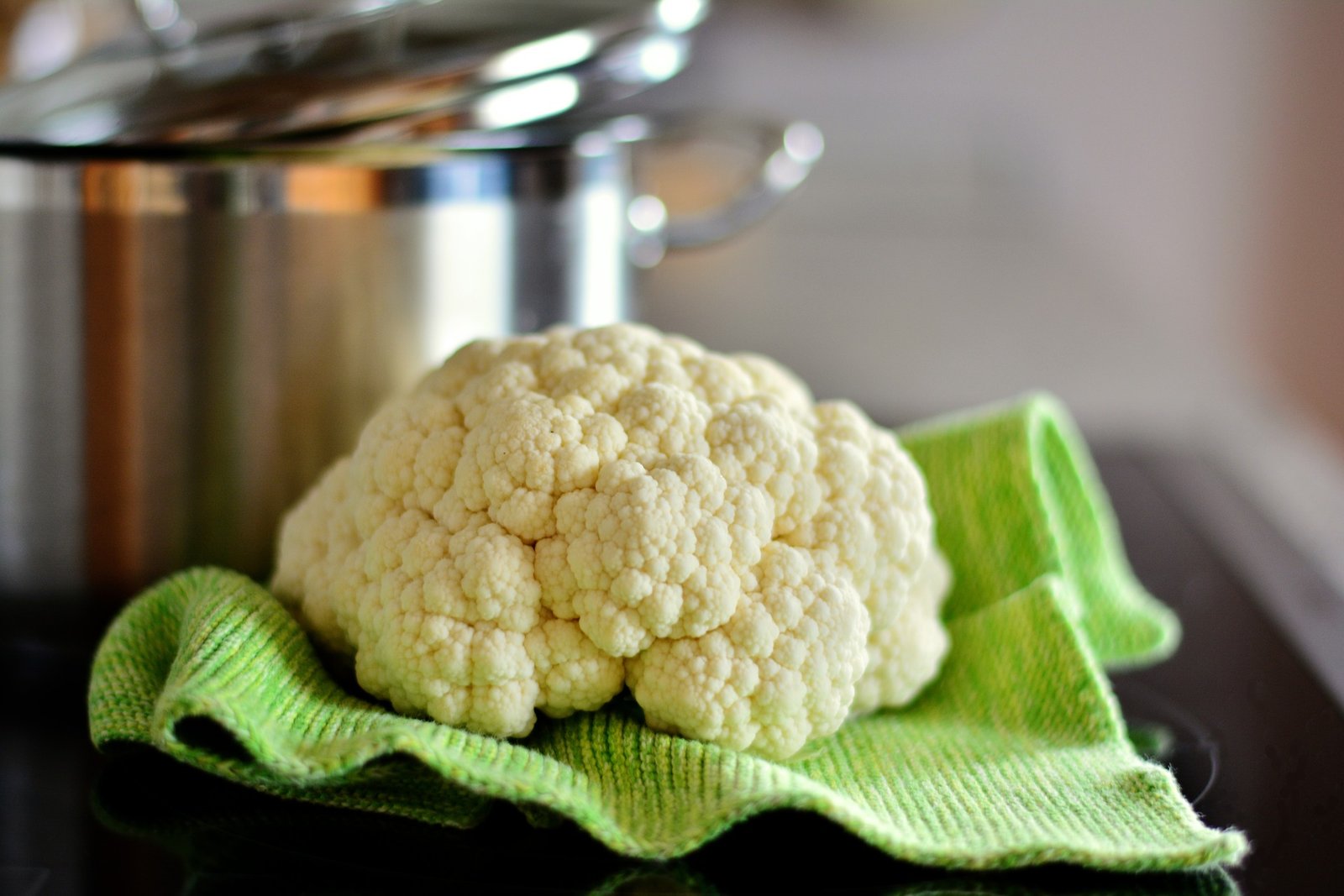 By the way, if keto feels too extreme, you can always test the waters by trying a low-carb diet first. It's far more flexible, and while it won't put you into ketosis, many people are happy eating low-carb. The benefits of a low-carb diet include lasting weight and fat loss, clearer thinking, fewer cravings, decreased inflammation, and lower risk for type 2 diabetes and heart disease.
Lacey is the founder of Cali'flour Foods, a national brand famous for its grain-free cauliflower-based pizza crusts, crisps, flatbreads, pasta, and more. After being diagnosed with lupus and other autoimmune conditions, she used dietary changes to combat her pain, inflammation, and other symptoms. Upon giving up gluten and processed sugar, her health instantly improved. But Lacey wasn't ready to forgo her favorite foods. Instead, she set out to recreate them using cauliflower—a versatile superfood with abundant health benefits—and began selling her crusts online and in stores, to national acclaim. Now for the first time, she is sharing her award-winning recipes with the world.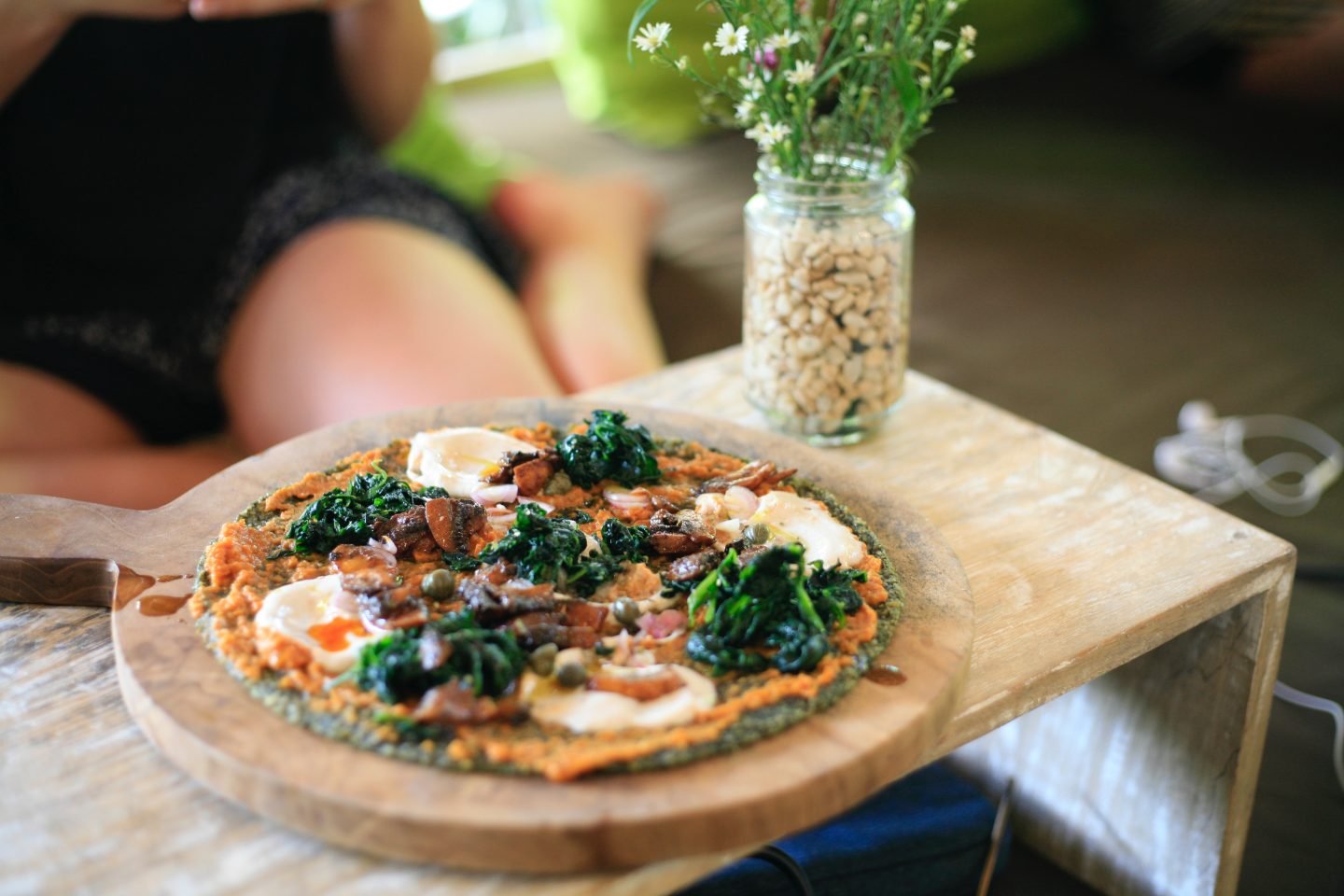 Cali'flour Kitchen is designed for people across the dietary spectrum, providing perfect, guilt-free recipes for every carb-heavy craving, whether you're eating vegan, dairy-free, keto, paleo, or a plant-based diet. For those suffering from health issues like diabetes and autoimmune diseases, this cookbook reintroduces those favorites that have long been forsaken, reinventing them to include a full serving of vegetables. With more than 125 quick and easy recipes and photos plus detailed how-tos on creating cauliflower crusts, rice, crisps, wraps, and zoodles, Cali'flour Kitchen is all about indulging without compromising health.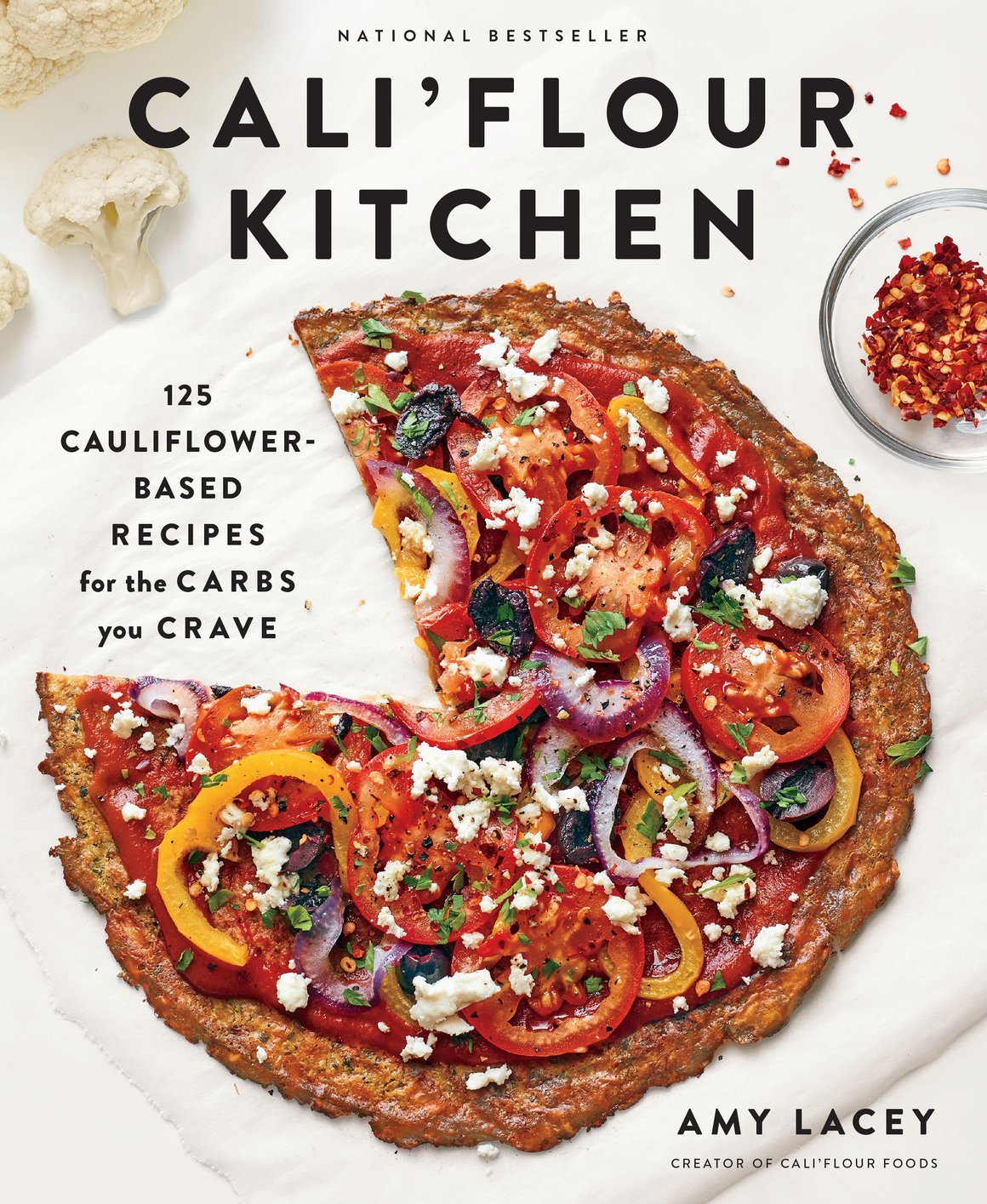 Keep reading for a sampling of keto recipes to satisfy those carb cravings and keep you on track.
Provolone, Pesto, and Tomato Sandwich
Serves 2 (Makes 4 Mini Sandwiches)
Gluten-Free | Grain-Free | Keto | Vegetarian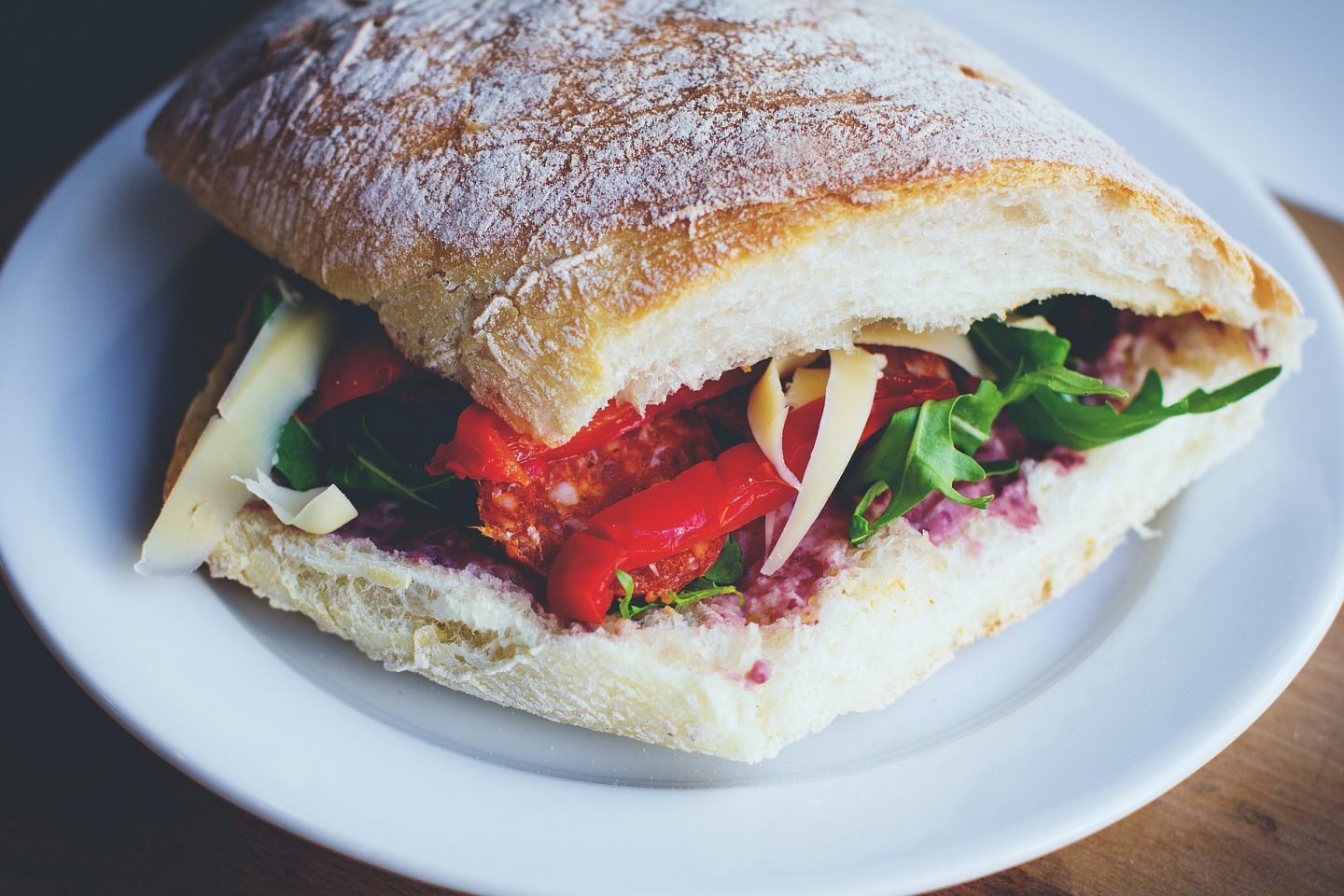 The only thing more comforting than a cheese sandwich is when you make yours on a cheese-containing crust! Follow the recipe as written, or use it as a blueprint for constructing a cheese sandwich using your personal favorites.
1 Cali'flour Pizza Crust (page 26)
4 teaspoons Cauliflower Leaf Pesto (page 48)
4 thin slices provolone cheese (1 ounce/28 g)
8 small, thin tomato slices
Preheat a medium cast-iron skillet over medium-high heat.
Using a pizza wheel or kitchen scissors, cut the crust in half, then cut each half into quarters to make 8 triangles. Spread 1 teaspoon pesto each over half of the triangles and top each with 1 slice cheese and 2 tomato slices. Place the remaining triangles on top to complete the sandwiches.
Using a metal spatula, place two of the sandwiches in the skillet and cook for about 1 minute, until browned on the bottom. Flip and cook for another 1 minute, or until they are browned on the second side and the cheese is melted. Repeat with the remaining two sandwiches, place on plates, and serve.
The New White Bread
Makes 1 (8-inch/20-cm) Loaf (16 slices)
Gluten-Free | Grain-Free | Paleo | Keto | Vegetarian
This recipe comes to us from Doug Smith, of our research and development team, master of making keto-friendly foods taste as great as their non-keto counterparts! I grew up on white bread, but it was the kind we'd spread with butter and sugar, cut the crusts off, and roll into a ball before eating as an after-school snack (no wonder I became so inflamed!).
Because of the large amount of egg whites it contains, this bread holds together perfectly and is never dry or crumbly, as some gluten-free breads can be. It's perfect for French Toast (page 76), Croutons (page 33), garlic toast (see variation below), and to fill the breadbasket. Toast it before serving, as toasted is when it is at its very best.
6 large eggs, separated
1/4 teaspoon cream of tartar
1 1/4 cups (140 g) almond flour
4 ounces (115 g/ 3/4 cup loosely crumbled) Cauliflower Meal (page 20)
1/4 cup (55 g) ghee or unsalted butter, melted and cooled
1 tablespoon baking powder
5 drops unflavored liquid stevia
1/8 teaspoon sea salt
Preheat the oven to 375°F (190°C) and line an 8×4-inch (20×10-cm) loaf pan with parchment paper.
Put the egg whites in a large bowl, add the cream of tartar, and beat with an electric hand mixer until firm peaks form.
In a food processor, combine the almond flour, cauliflower meal, egg yolks, ghee, baking powder, stevia, and salt and process to combine. Add about one-third of the beaten egg whites and pulse until smooth; do not overprocess. Transfer to a large bowl and gently fold in the remaining beaten egg whites one-third at a time, then pour into the prepared pan. Bake for 30 minutes, or until very lightly browned on top. Turn off the oven and crack the oven door open. Leave in the oven for 20 minutes, then remove from the oven, place on a wire rack, and cool completely in the pan. Remove the bread from the pan, slice, and serve. The bread will keep, wrapped in plastic wrap, for up to 5 days in the refrigerator and up to 1 month in the freezer.
Variation
Garlic Toast: Slice the bread and toast it. In a small skillet, melt 6 tablespoons (85 g) salted butter with 3 cloves garlic, pressed through a garlic press. Let sit for a few minutes, then brush over the bread. Or spread Roasted Garlic Cream (page 51) over the toast.
Swap
To make this bread dairy-free: Omit the ghee.
Pan-Roasted Lemon Broccoli Pizza
Serves 3
Gluten-Free | Grain-Free | Paleo | Keto | Vegan | Vegetarian | Dairy-Free
Like my oldest son, James, I didn't like many vegetables growing up. Rice cereal and fish sticks were my reason for eating, but broccoli was an exception. I was a fan then, and I continue to be, and who wouldn't love broccoli when you toss it with pesto and serve it on a pizza!
1 Plant-Based Cali'flour Pizza Crust (page 28)
1 tablespoon extra-virgin olive oil
1 1/2 cups (about 5 ounces/140 g) small broccoli florets (about the size of a quarter)
Sea salt and freshly ground black pepper
1/2 small lemon
1/4 cup (60 ml) Plant-Based Pesto (page 50)
2 teaspoons Plant-Based Parmesan Cheese (page 55; optional)
Pinch of red pepper flakes (optional)
Preheat the oven to 425°F (220°C). Line a baking sheet with parchment paper or get out your pizza pan and put your crust on it.
Heat the oil in a medium skillet with a lid over medium-high heat. Add the broccoli in an even layer and sprinkle with 1/8 teaspoon salt and a pinch of pepper. Lay the lemon half cut side down on the pan. Cover and cook without stirring for 2 minutes, or until the broccoli is well browned on the bottom and crisp-tender throughout. Remove from the heat.
Spread the pesto over the crust and arrange the broccoli on top. Place in the oven and bake for 8 to 10 minutes, until everything is hot. Remove from the oven to a cutting board, sprinkle with the cheese and red pepper flakes, if using, and squeeze the lemon half over the top. Finish with a pinch of salt and pepper, then slice and serve.
Variation
Broccoli, Marinara, and Ricotta Pizza: Use Marinara Sauce (page 40) in place of the pesto and dollop 1 tablespoon Almond Ricotta (page 58) on top after the pizza comes out of the oven.
"Cauliflower is the solution for your carb-craving woes," concludes Lacey. "It's the only superfood ingredient that provides superior nutrition, fights inflammation, and magically transforms itself into the comfort foods you crave while still being keto-friendly. Weight management has never been so delicious and satisfying."