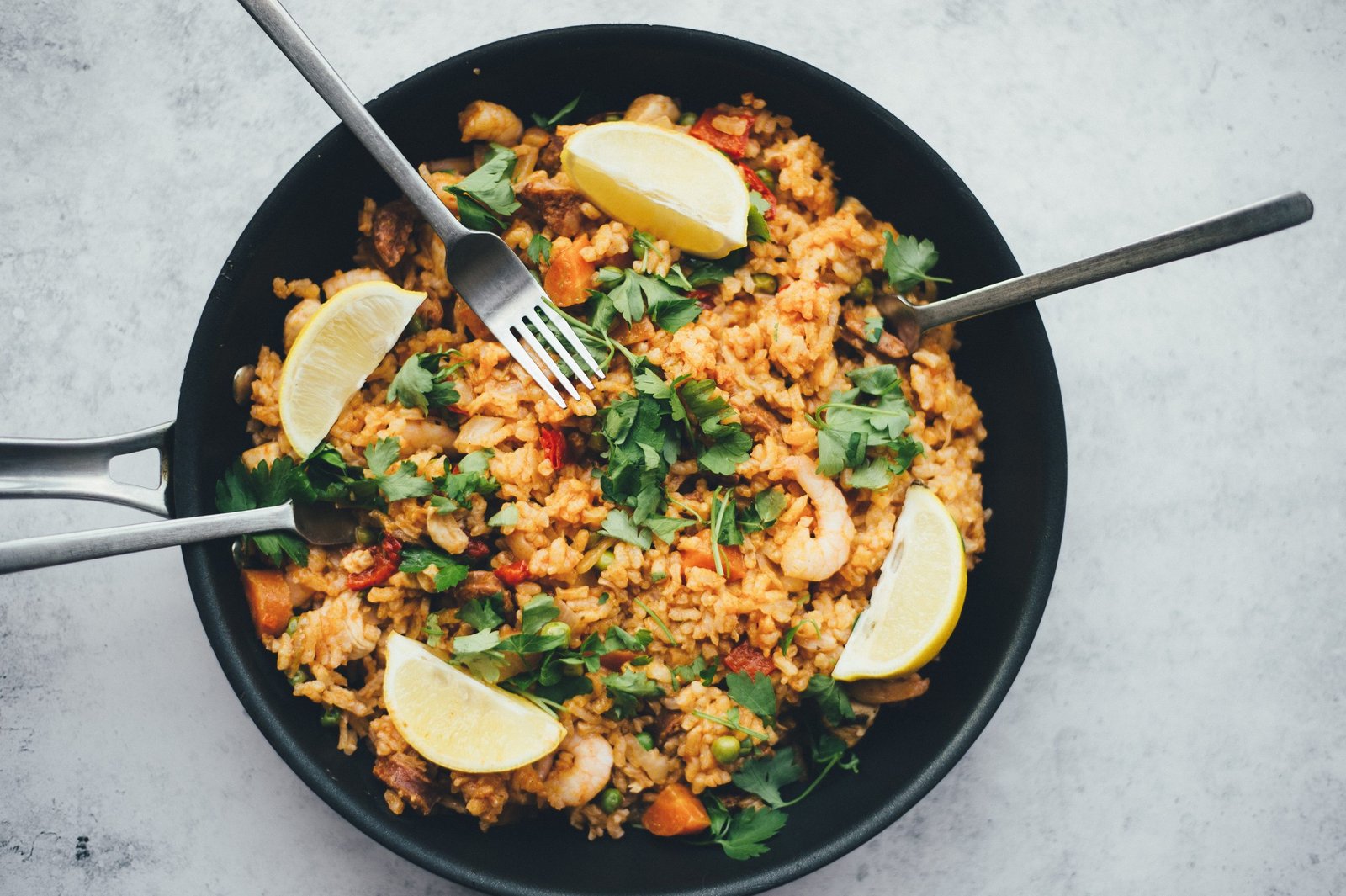 Different Ways To Experience Egg Fried Rice
Fried rice dishes first originated in the Sui Dynasty (589-618 AD) in China, and all fried rice dishes can be traced back to this Chinese dish.
It is considered taboo to waste food, so fried rice became a popular way to reuse leftover cooked rice. Varieties have spread throughout Asia, even making it as far as Africa, Europe, and South America.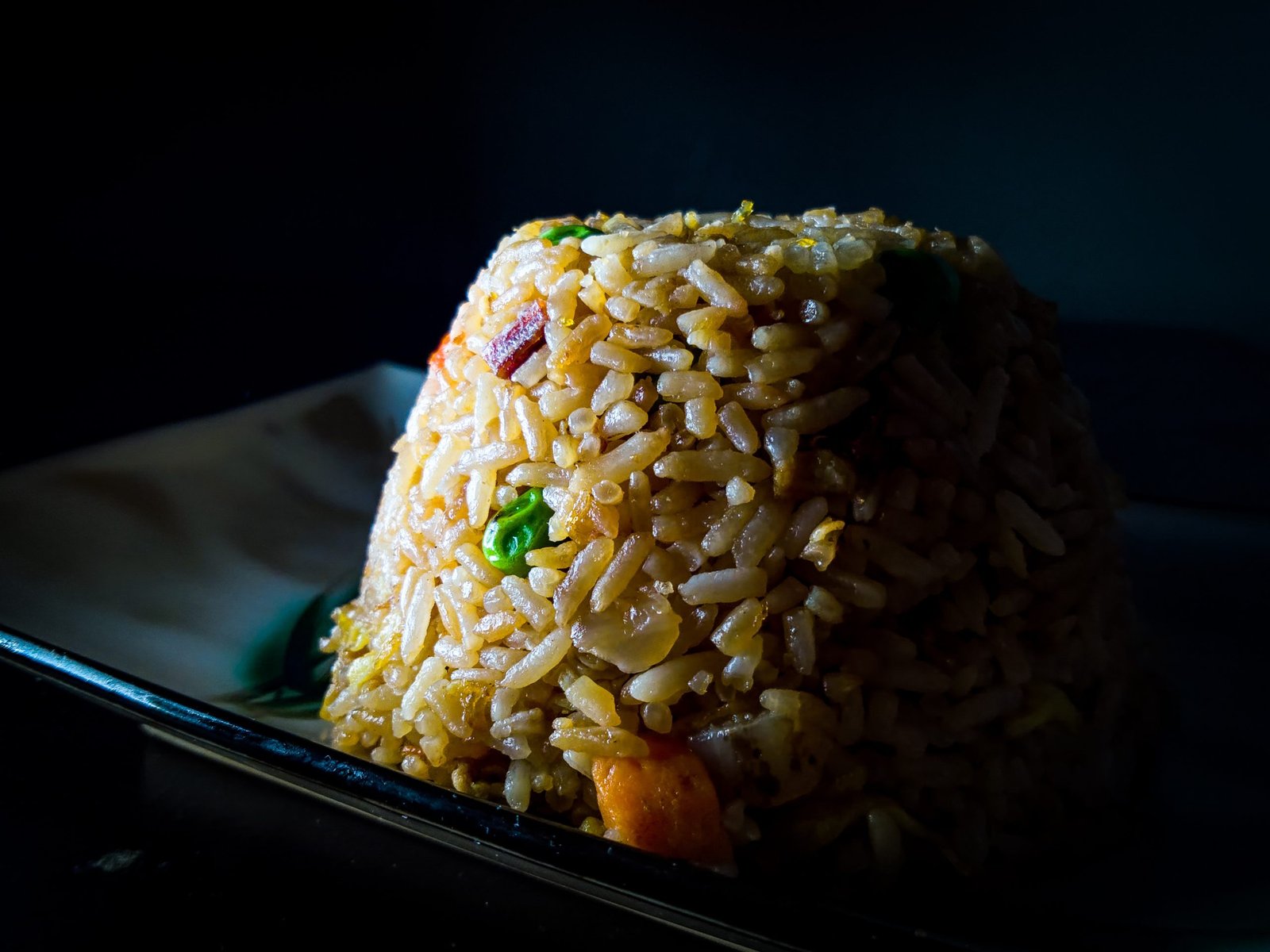 Egg fried rice is a popular variant, often found in Chinese restaurants and easily made at home. It is often vibrantly yellow, either from the addition of food coloring or turmeric. Scrambled eggs add texture and protein to the fried rice, creating a dish that's worthy of being the main dish. Sometimes, other proteins are added, such as shrimp or chicken, and it is often topped with hot sauce.
How is it different from other fried rice types?
Fried rice variety swing wildly from mild to extremely spicy, and span many cultures and cuisines. Egg fried rice tends to be on the mild side and doesn't typically have a heavy sauce added, and as such makes an excellent base for many Chinese dishes.
Make a fast and easy meal.
Because egg fried rice typically uses leftover or day-old rice, it is extremely fast to prepare and cook, making it an excellent weeknight meal. Keeping vegetables or other proteins to add chopped up and ready to go in the fridge speeds up the process as well, turning this fast meal into one you can make without too much trouble.
Make a cheap meal.
Egg fried rice is a very cheap meal to make, as rice is an inexpensive grain that is very filling, and eggs are an excellent source of inexpensive protein. Rice with egg and small amounts of meat or shrimp are typically added if other protein sources are desired, but the small quantities mean that the cost is low and fried rice helps to stretch out proteins in a very filling and healthy meal.
What types of rice can be used in egg fried rice?
Any type of rice may be used, although a common choice for restaurants for fried rice is jasmine rice for its subtle fragrance and the easily fluffed and separated grains. Long or medium-grain rice varieties work best, and while white rice is preferred, brown rice or even alternate grains such as quinoa can replace white rice for a healthy alternative. Cook them to an "al dente" texture will keep the rice from being too soggy. While many Asian dishes call for a stickier variety of rice, fried rice is best made with rice on the drier side. If you do not have day-old rice, use just slightly less water when cooking fresh rice so that it will not be too wet.
How to cook rice for egg fried rice
Using a rice cooker is the fastest and most consistent method of making rice. Follow the manufacturer's directions for using a rice cooker and add jasmine rice or other types of rice and water. Cook according to the directions, allow to cool and store the rice overnight in the fridge for the best results.
You may also cook the jasmine rice or your preferred rice variety in an Instant Pot for fast-cooking rice. In an Instant Pot, the ratio of water to rice is 1:1, to keep the rice from getting too soggy. Cook the rice using the rice setting on the Instant Pot. Vent the Instant Pot carefully once it has finished the cooking cycle, allow the rice to cool, and store overnight in the fridge for the best results.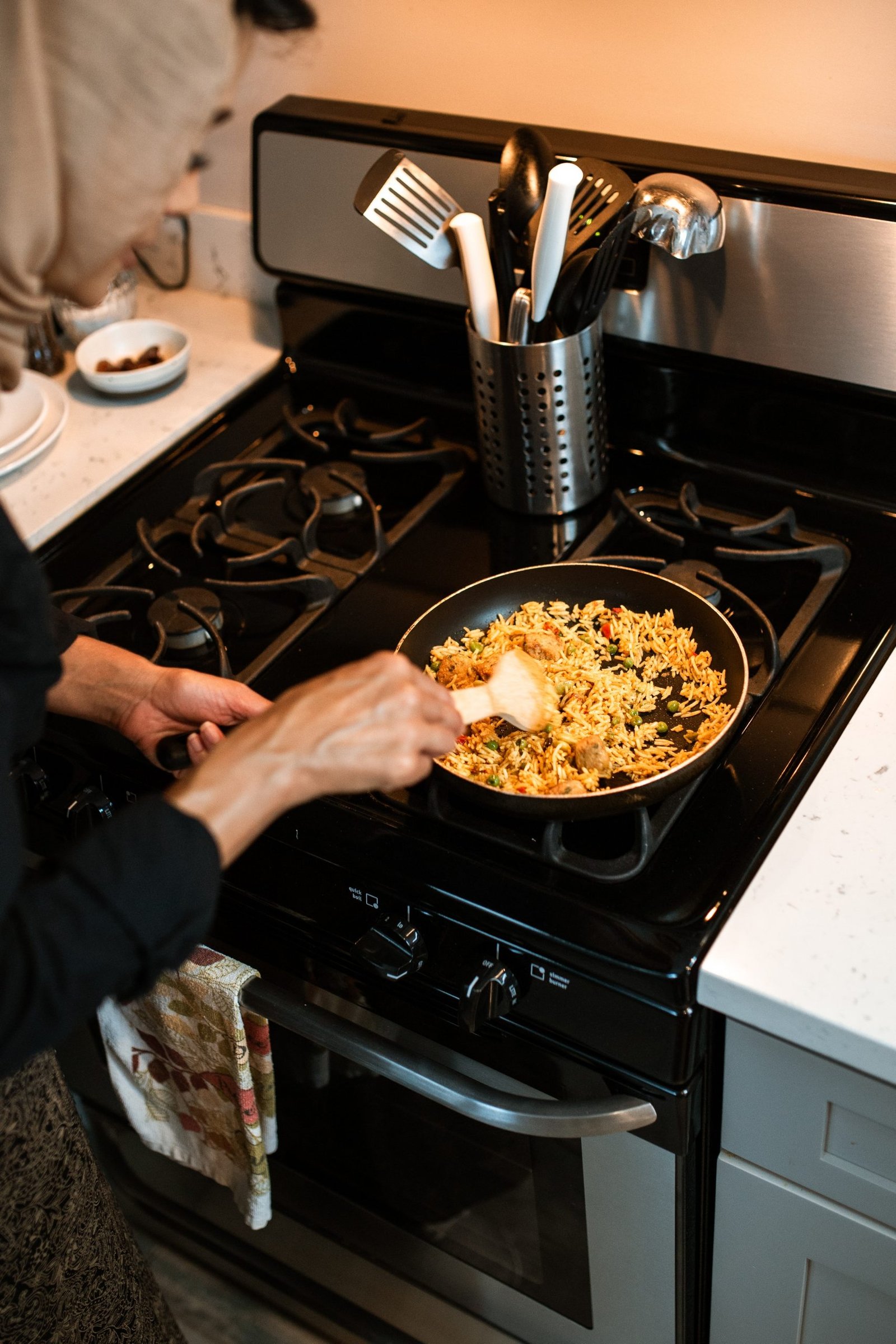 A pot on the stove is another way to cook rice. Use a 2:1 ratio of water to rice, so double the amount of water to the rice used. Bring to a boil, then cover with a lid and simmer until the rice has absorbed all of the water. Be sure to stir occasionally to keep the rice from bubbling over and to prevent it from sticking to the bottom of the pot. Allow the rice to cool, and then store in the fridge overnight for best results.
Serving size suggestions and nutrition information:
Each batch of egg fried rice typically serves 3-4 people and is typically under 300 calories per serving. A serving of shrimp and egg fried rice is typically under 500 calories, making it a healthy meal. Rice is very low in fat, and the addition of eggs and other proteins makes it a high protein meal. Use low-sodium soy sauce to limit the salt in the recipe.
How to use leftover egg fried rice
Leftover egg fried rice makes an excellent side dish for lunch boxes. Serve it alongside sauteed vegetables or add protein to complete the meal. Egg fried rice reheats quickly in the microwave or quickly sauteed in a wok to reheat it.
How to store leftover egg fried rice
Store leftover rice in a bowl tightly sealed with plastic wrap, or a food storage container with a lid for up to 3 days in the fridge. The flavors may intensify in the fridge, but the rice might dry out. If the rice gets too dry, add a tablespoon of water to the container when reheating to revive the rice.